Free Massive Multiplayer Online
Page 9
More Free games -> 5 | 6 | 7 | 8 | 9 | 10 | 11 | 12 | 13
Felspire MMO
MMO Genre: F2P Action RPG
Platform Availability: Browser
Developed By: 37Games

Felspire is a free to play RPG where players choose from one of three different characters that will rise as the saviours of the world as factions and rising evil battle to take control of the Felspire, the mysterious tower that is said to contain untold power. With PVE, PVP, Crafting, Group Dungeons and more the game is a fleshed out feature packed title that can be accessed and played over web browser without any need for a client download.

Path of Exile MMO
Path of Exile is a Free to play Fantasy MMORPG style game, developed by Grinding Gear Games for windows.


You begin your journey washed up on the shores of the dark Wraeclast continent, and exile of your homeland it is here that you must make a new life yourself, a life of survival and constant conflict against undead and the monstrous creatures that inhabit the land. Together with other survivors, exiles like yourself, you may adventure deep into this malign world uncovering fortune, fame and revealing the history of this cursed place.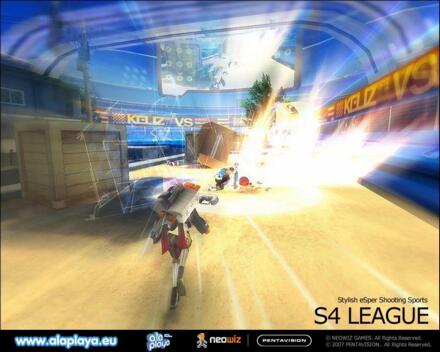 S4 League MMO
What exactly is S4 League?

Style – Find your own style, evolve your own Superhero and become the best S4 player ever. A revolutionary 3D-Cartoon-Rendering Technologie is the current best one and gives you the possibility of cool stunts and hellacious outfits.

eSper – choose one of many supernatural skills use them strategically to bring your team to victory.

Shooting – Train all weaponservices and find out which one is your strength. Only the best combination of skill and weapon brings you to pool position.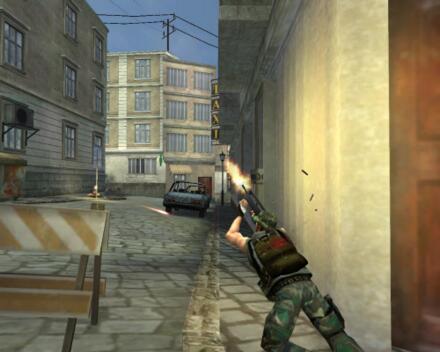 War Rock MMO
Developed by K2 Network, War Rock is a free to play military tactical first person shooter (FPS), which features team or solo based play and unbelievable missions and maps. Equip yourself from a wide array of weapons and field gear, and fight on foot or take the battle to the enemy in armored vehicles ranging from Blackhawk choppers and K1 tanks to F-15 Eagles.

War Rock is free to play. All players have access to the basic features of the game, including frequent content patches and the ability to rank up and unlock new weapons. However, players have the option to access Premium features including extra Dinar, bonus XP gain, extra weapon slots, and more. It features frequent update patches, which include new gear, vehicles, and even gameplay modes, driven by player request. Each Episode begins a new chapter of War Rock, expanding the stage with intrigue and treachery as the Derbaran civil war unfolds. Also, sponsored events and an integrated Clan System drive a fiercely competitive community.

Star Trek Online MMO
In this free-to-play massively multiplayer online game from Cryptic Studios, players can pioneer their own destiny as Captain of a Federation starship. Or they can become a Klingon Warlord and expand the Empire to the far reaches of the galaxy.

In Star Trek Online, players will have the opportunity to visit iconic locations from the popular Star Trek fiction, reach out to unexplored star systems and make contact with new alien species. Explore strange new worlds and seek out new life and new civilizations in a vast, expanding universe. Establish contact with new races, discover resources and uncover mysteries that will influence Star Trek's future. Set in 2409, Star Trek Online exists in a timeframe beyond even the latest movies, so everything you experience will be brand new, but still based on all the fiction you love.

Days of Evil MMO
Entirely playable in the major internet browsers, Days of Evil is a strategy/RPG/Economic Simulation MMO game developed by Media2Art. In this game, the user plays as a scientist from the 28th century, who travels through time and lands on an unknown planet and have to to build an empire and destroy his/her enemies to reach the true power and become a god.

The game offers all the standard and popular features that you could expect from a strategy/management browser game's gameplay. Moreover you can also find some pretty unique features such as a diverse array of research, construction, and support functions and a complex quest system accompanied by a tantalizing PvP and PvE system which provides for long lasting gaming enjoyment for all kinds of players, from casual to hard-core.

MiraMagia MMO
MiraMagia is a mmorpg browser based developed by Travian Games. The game is completely free and let the player to choose from four classes to play: Mage, Druid, Sorcerer and Shaman.

In game there are plenty things to manage your character in the best way.

The player will have a house, a garden and a little field where he can farm several types of flowers and vegetables.

Also the player will have a pet that he must to nurse in every aspect.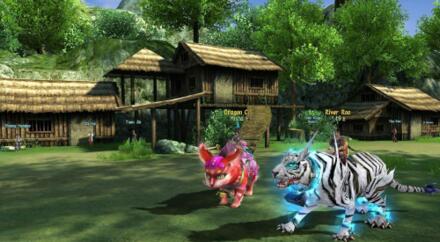 Loong MMO
Developed by DACN for Windows, Loong is a free-to-play 3D online role-playing game (MMORPG) set in ancient China. Heavily based in Chinese mythology, Loong offers beautiful scenery and exciting combats whether you prefer PvE (player vs. environment) or PvP (player vs. player). Loong also offers epic PvP battles with up to 500 players fighting at the same time. PvE players will have hundreds of quests to solve, traveling to many different cities and areas, each with their own flare and history.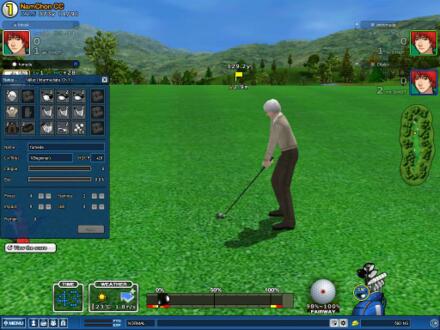 Shot Online MMO
Shot Online is a unique realistic 3D Golf MMO developed by OnNet USA for Windows. Start by selecting one of the game's six playable characters and advance your golf skills by competing against players online. With 18 courses, 7 characters and 9 different game modes Shot Online feels like a complete golfing experience. Shot Online uses a rootkit like anti-cheating software called nProtect GameGuard which is almost impossible to remove after being installed. Shot Online was originally created as a Korean title and then later marketed to the United States. Debuting in 2004 as a free online download, this game worked its way onto store shelves in 2006 when a retail version was made available. Game updates are pushed through an update server with major improvements scheduled every six months. Using this method the developer can make rapid fixes or game changes such as the addition of auction houses to the game. Game developers have promised updates such as graphical improvements in the future.

Dino Storm MMO
Developped by Splitscreen Studios, Dino Storm is a free to play 3D Browser MMO set in the Wild West. Basically you are a cowboy riding a dinosaur in the desert trying to make your way to the success by exploring the different areas facing down gigantic herds of dinosaurs and merciless robber bands and starting your thrilling search for valuable items.

A varied game world awaits brave adventurers around DinoVille. Dinosaur herds roam through the canyons, bands of robbers pop up, the environment can be searched for valuable items. The game world is never the same, danger lurks everywhere. Every expedition must be carefully prepared.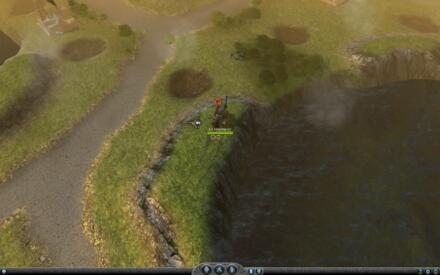 Steel Legions MMO
Ready to play directly in your web browser, Steel Legions is a free to play browser-based MMORPG which features rich graphics and an action based gameplay. Developed by Splitscreen Studios GmbH for Internet browsers and Windows, through the premium shop, players can fill their account with Golds Coins. With Gold Coins, players gain acess to helpfull tools and pwerful gear.

It offers a downloadble thin client (about 20 Megabytes) to start the game directly from the desktop and it allows a fullscreen mode and changeable whidow resolutions. It combines rich 3D visuals with accessible, fast-paced player-versus-player action. You take control over a mechanical, steam-driven combat vehicle in an alternative history, where four factions struggle for land, resources and power. The different factions are: Phoenix Empire (In the cold, eastern high mountains, the Phoenix Empire developed a rational way of life), Tundran Warriors (This tribe, The Tundran Warriors, learned from nature. Their respect for their homeland is legendary), Pandora Rebels (In the wastelands of Pandora, resources have always been rare. While a state was never formed in this poor, chaotic swath, the Pandora Rebels rule the area with their massive military presence), and Golden Territories (Blessed with fruitful lands, the Golden Territories quickly became a rich commonwealth. Citizens enjoy the decadent and resource-intensive lifestyle).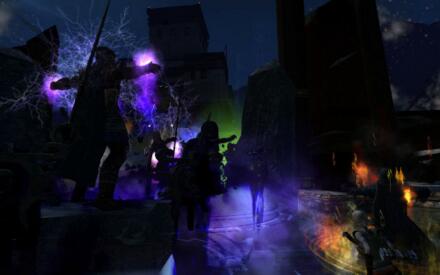 Age of Conan MMO
Developed by Funcom for Windows, Age of Conan: Hyborian Adventures is a MMORPG based on the world and works of acclaimed author Robert E. Howard. In Age of Conan, players enter Hyboria with thousands of their friends and enemies to live, fight, and explore the dark and brutal world of King Conan. It features an advanced combat system lets you choose every cut, thrust, and swing in real time, groundbreaking graphics plunge you into a world of breathtaking beauty, a massive fantasy world based on over 75 years of books, movies, art, and music, developed in close collaboration with Conan Inc. to ensure the most realistic Conan experience ever seen, an unprecedented character development and customization system with combo attacks, skills, special abilities, and deadly spells ensures no two characters are exactly the same and an extensive story-driven single player adventure to start the game drawing you deep into the scheming, seduction, intrigue, and betrayal of Hyboria.

CroNix Online MMO
CroNix is a F2P Shooter MOBA developed by Magics

CroNix is an F2P action shooter meets MOBA style arena shooter where players will go up against one another in brutal objective based battles using a range of powerful characters and exciting and strategic combat gameplay. Accessible on Windows platform the game has been developed with Unreal Engine 3 to show off spectacular graphics and physics and capture the explosive moves and environmental special effects. The game offers a variety of character classes to choose from giving players a varied choice of playstyles when it comes to combat and focuses on a team based co-op in a typically PVP setting over a range of game modes.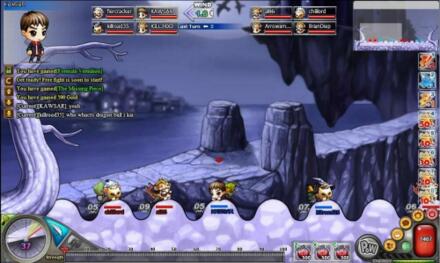 DDTank MMO
Developed by NGames, DDTank is a free to play, turn-based, multiplayer online shooter browser game where you compete with players all around the world. Players engage in a shooting based battle where, wind, angle, power, and position, all play an important role in order to deplete the enemys HP. It features cartoon style graphics, cute and dreamy sceneries, various fashionable suits, weapons with different attack effects, different battle modes and music and sound effects. Relaxing music combining with funny sound effects makes the game more lovable. Stock your arsenal with a variety of weapons. Personalize your characters with awesome costumes and power-ups.

More free MMORPG Games -> 5 | 6 | 7 | 8 | 9 | 10 | 11 | 12 | 13