Free Massive Multiplayer Online
Page 9
More Free games -> 5 | 6 | 7 | 8 | 9 | 10 | 11 | 12 | 13
Dragon Nest MMO
Dragon Nest is a free to play action MMORPG which mixes adrenaline-pumping and high-speed combat with visually stunning attack combos with an epic storyline and role-playing elements of both classic RPGs and traditional MMORPGs alike. Developed by Eyedentity Games for Windows, Dragon Nest lets you engage the enemies in a third person shooter style gameplay where you have to aim every single blow through a crosshair and dodge every single enemy's attack using a third-person, over-the-shoulder perspective.

Topia Island MMO
Topia Island is a free-to-play browser-based MMO game developed by Bytro Labs, combining social elements such as friends, gifting and common missions with aspects of real-time strategy and city management games. Players will explore a tropical island on which they will collect resources in order to build houses and set up their own community and economy. They will be guided by a character-driven story-telling throughout their journey.

The game's story revolves around an idyllic island named Topia where a peaceful group of people is trying to build a society far away from the evil Empire. Building houses and schools as well as establishing an economy with farming and manufacturing are their first steps towards independence. However, the shadow of the Empire is long and soon the people of Topia may have to rise against oppression.

Combat Arms MMO
Developed by Nexon for Windows. Combat Arms is a fast paced modern MMOFPS (first person shooter). Battle it out on various maps and six game modes. Earn new ranks and cash by winning matches and buy new guns, attachments and gear. New players start with a ton of cash but in Combat Arms guns are not permanent, they expire after a week or so.
There are different gameplay modes: Elimination (Team death match. This is the most popular game mode), Search and Destroy (One team must plant a bomb while the other tries to stop them), One Man Army (Free for all), Capture The Flag (Two teams attempt to capture opposing flag), Spy Hunt (Players attempt to acquire all 3 'intel cases' to become the super spy with access to powerful weapons), and Snowball Fight (Special game mode available until March. Freeze other players with snowballs than shatter them with a shovel).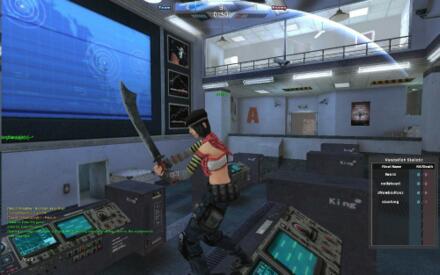 MAT Mission Against Terror MMO
Mission Against Terror (MAT) is a free to play first person shooter (FPS) set in a fictional time not far from our own, pitting two teams against each other all around the world. From the male civilian with a vengeance to a war-torn female soldier with something to prove, characters from all walks of life come together to fight for a common goal. FUelled by a wide array of rea-world weaponry from practical assault rifles to massive gatling guns.Developed by Kingsoft for Windows.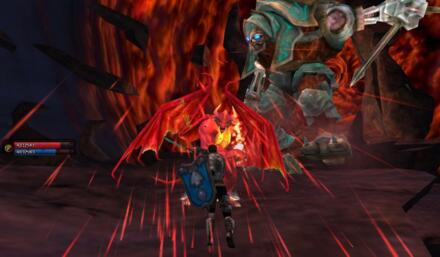 Dungeons n Dragons Online MMO
Developed by Turbine for Windows.Dungeons & Dragons Online: Eberron Unlimited is a f2p MMO which offers a unique and refreshing take when it comes to battle. Known as the Active Combat system, fighting in DDO is unlike anything you've ever seen in an MMO. DDO gives you the ability to feel the action at your fingertips as your skill is truly tested! Monsters can see and hear you, adding entirely new elements to an already advanced system — for no longer is combat relegated to simply pressing your number keys.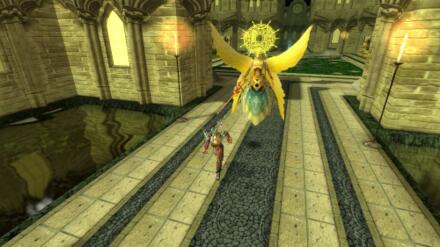 King of Kings 3 MMO
Developed by Lager Network Technologies Inc for Windows, King of Kings 3 is a free-to-play 3D online role-playing game (MMORPG) which is built around battle between players. There are plenty of ways to engage in PvP – be it in duels, open PvP, strategic attacks on other kingdoms or epic battles in which entire realms battle against each other. The different classes you can choose from are: Warrior, mage and cleric. Each one with three advanced classes: Berserker, Ranger, Knight, Sword mage, Conjurer, wizard, Scholar, Bishop and Priest.

The Settlers Online MMO
The Settlers Online is a free2play browser based game published by Ubisoft. It presents a really intuitive gameplay and it takes some of the most beautiful RTS features to a browser game.

The player will need to build an empire starting from the Mayor's house and he will need to develop his city/empire. The UI is simple and intuitive and the player will learn about the game through a very well done tutorial.

Inside the game there are a lot of buildings that can be upgraded and they are useful to bring some raw materials to your settlement. The graphic part of The Settlers Online offers a great view and the graphic style is really nice and ironic. The game presents a really well tutorial and there is also the possibility to interact with the other players through a very well done chat system. There is also the possibility to make some relations with the other players trading and chatting with them. You can also build some special items that will grant you buff and other cool things that will boost your research for raw materials. You can also train some special NPCS that will discover for you some new raw material points or new zones in the map.

Edgeworld MMO
Edgeworld is a browser based MMO where your skills in management and in battle are the keys to save the galaxy! The game, easily playable with the web browser without any client to download or to install, begins with a small base located in alien ruins in which there are yet enough resources to develop an army.

There are four kinds of resources: crystal and gas (needed to create main buildings), energy and uranium (needed to train and to upgrade your army); equally there are four main actions you can carry out to develop your base: to build, to research, to research defense and to train troops. Going on playing the player can train mechs and use an academy too.

World of Warplanes MMO
World of Warplanes is a free-to-play flight combat MMO, developed by Wargaming.net, set during World War II and dedicated to military aviation. Players will take the roles of expert combat planes pilots, participating to massive historical battles against other players from all over the world.

The game gives players access to dozens of detailed warplanes, that will belong to three main classes: Fighters which struggle for air dominance in dogfights, defend allies and intercept hostile machines, Heavy fighters especialized in intercept enemy ground-attack planes, as well as battering mildly defended ground objects and Ground-attack planes, which aim at destroying ground targets while trying to survive fighter attacks. Each plane is different, since it has a different maneuverability, acceleration, shielding or speed.

United Eleven MMO
United Eleven is a Free to Play Browser MMO Manager Footbal Game, developed by Nexon Europe.

For many it is the thrill of finding space to pass the ball to one of your team members, to take down a rival opponent before they can break your defences or to hear the cheer of the crowd as you slam the ball into the back of the net as a star player on the football team. For others the glory comes in assembling such a squad of professionals, being responsible for each player's training and contentment within the team, for strategizing and using tactics and formations and reacting to the opponent teams actions and cheering on from the sideline giving a much-needed team talk in the dressing room at half-time as the manager.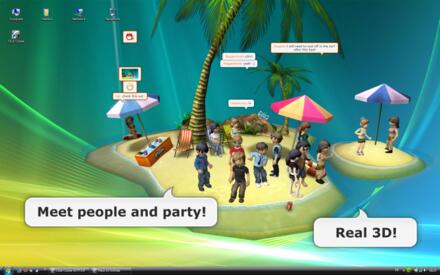 Club Cooee MMO
Club Cooee is a fun F2P 3D Online Chat for Windows and Mac devices, developed by Club Cooee.

Club Cooee is a 3D social chat platform where users can create their own identity with their own unique, fully customisable avatars, and join or create their own 3D chat room environments. With a wide variety of features from DJ rooms, Quiz rooms and player rooms that users can furnish with a wide variety of items, chatting with other people has never been so easy or so fun. Completely free to play the title is cross platform between Windows PC and Mac users.

DragonSoul MMO
Developed by Giant Interactive for Windows, DragonSoul is a free to play fantasy MMORPG which merges a graphics engine especially developed for this game, making possible to display the huge battles between the different eight enemy kingdoms in high resolution 3D graphics, and classical role-playing elements with an immersive story.

It features a stunning game world, five different classes, over 2,000 weapon and armour parts, six different climes with changing weather effects, epic PVP battles where the player's competence and ability to cooperate with other players of their kingdom decide on any future events, reams of quests for solo players, groups and alliances, and an additional diversity of activities such as the cultivation of crops and mining of resources, the upbringing of pets and a versatile crafting and upgrade system. But the most important feature is its political system, which acts as a inexhaustible source of motivation to players during all stages of gameplay. All players can be elected king if they are part of a guild or an alliance. If they secure a majority of votes in their fraction and also win the king's election, they can become king, the highest ranking member. To lead their kingdom as sovereign in DragonSoul, they will have to secure the honor and respect of their followers through heroic performances in epic battles.

The Pride of Taern MMO
The Pride of Taern is a dynamic browser MMO that uses isometric prospective. The main storyline deals with the history of Taern, a nation that fell victim to the invasion of a hostile empire - the Empire of Utor. The citizens of Taern left their homeland in panic and began a journey into the unknown. They reached the Empire of Haligard and that's where the proper game begins. The Taernians aim to reorganize themselves, return to their country and drive the aggressors away which is, of course, not that easy.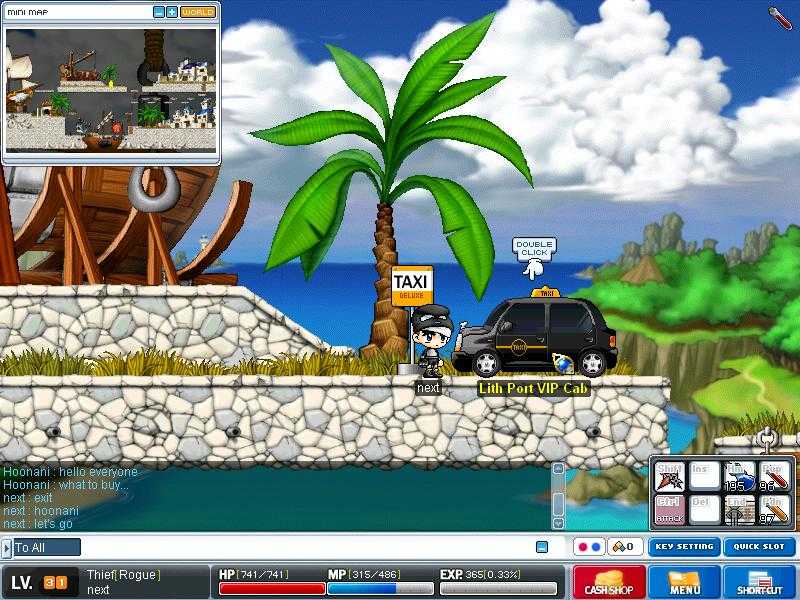 Maple Story MMO
Developed by Nexon for Windows. MapleStory is a free-of-charge, 2D, side-scrolling massively multiplayer online role-playing game. Although playing the game is free, character appearances and gameplay enhancements can be purchased from the "Cash Shop" using real money. MapleStory has a combined total of over 50 million subscriber accounts in all of its versions.
In the game, players travel the "Maple World", defeating monsters and developing their characters' skills and abilities as is typical in role-playing games. Players can interact with others in many ways, such as through chatting, trading, and playing minigames. Groups of players can band together in parties to hunt monsters and share the rewards. Players can also join a guild to interact more easily with each other.

More free MMORPG Games -> 5 | 6 | 7 | 8 | 9 | 10 | 11 | 12 | 13