online mmorpg games
Page 12
More Free games -> 8 | 9 | 10 | 11 | 12 | 13 | 14 | 15 | 16
SWTOR MMO
Star Wars: The Old Republic is a free-to-play MMORPG developed by Bioware and set in the Star Wars universe, three-thousand years before the classic movies and three hundred years after the events of Knights of the Old Republic. Players will take the role of a Jedi, a Sith, a Smuggler, a Bounty Hunter or one of the many other available iconic roles from the Star Wars saga. Besides the classic MMORPG gameplay, they will also experiment a very deep and compelling personal storyline.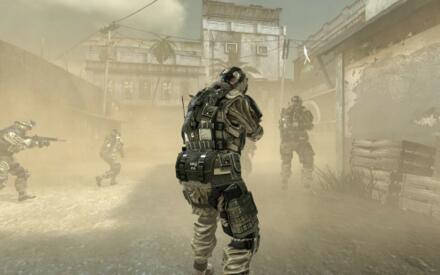 Alliance of Valiant Arms AVA MMO
Alliance of Valiant Arms (abbreviated to A.V.A) is a free mmorpg First Person Shooter game. Developed by Redduck for Windows. A.V.A is based on a fictional war between the EU (European Union) and the NRF (Neo-Russian Federation). Gameplay is very similar to many other online FPS, weapons are bought using in-game currency in the store menu. From the store menu, purchases of an assortment of weapons, attachments, armor, helmets and skill upgrades can be made. All of these have a durability meter which lowers as they are used more in-game.

Villagers and Heroes MMO
Villagers and Heroes is a Free2Play Browser Fantasy MMO RPG game, developed by Mad Otter Games.

Explore and discover the vast magical world of the Seven Realms as you carve an epic adventure seeking out information of the Legendary Four, the heroic founders whose footsteps you can only hope to follow in on your fantastic journey. This free to play fantasy role-playing game offers up a classic MMORPG experience with rich gameplay features from typical staples to twists that set it apart in the genre. Villages & Heroes lets players interact with thousands of other players from all across the world taking on the role of one of four different classes as they seek out challenges and begin their paths on becoming a Legend themselves.

Forsaken World MMO
Developed by World Entertainment for Windows, Forsaken World is a free to play fantasy 3D MMORPG which combines the best of eastern and western cultures.

Players can choose between 5 races: Stonemen (the strongest and the bravest warriors), Elves (their affinities to nature and pious faith to the gods make them fearsome warriors), Dwarves (they are short, tough, thick skinned and have infinite stamina), Humans (their ability to adapt, their potential to learn and their charisma have led this race to assume a leadership position amongst all races of Eyrda) and Kindred (they are the most isolated, but strongly united).

Therian Saga MMO
Therian Saga is a Browser F2P MMO RPG developeb by Virtys.

Therian Saga is a free to play RPG with a difference, set in a fantasy world of adventure players will have the freedom to do what they wish, pursue their preferred vocations and experience exciting adventures in a newly discovered continent. Players can create their own bands of thieves, party of fighters, guild of crafters and more as they choose their place in the community to craft items, weapons and treasures for both themselves and other players.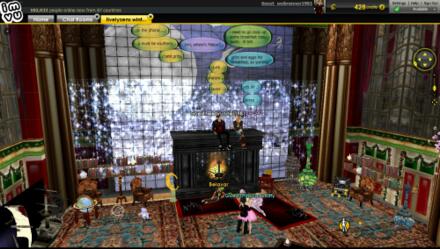 imvu MMO
Developed by IMVU for Windows, IMVU is a free to play online social network and virtual world where millions of members use 3D avatars to meet new people, chat and have fun playing game in animated 3D scenes. You can shop and dress up your avatar with your own personalized look, design and decorate your own 3D space, and connect with new people from around the world.

IMVU has reached 50 million registered users, 10+ million unique visitors per month and a $40+ million annualized revenue run rate. It has the world's largest virtual goods catalog of more than six million items with approximately 7,000 new items added every day, almost all of which are created by its own members. The virtual goods catalog consists of everything from 2D stickers to detailed 3D items like virtual jewelry, clothing, hair, cars and other fun items that help IMVU community members create an IMVU identity as unique as their own.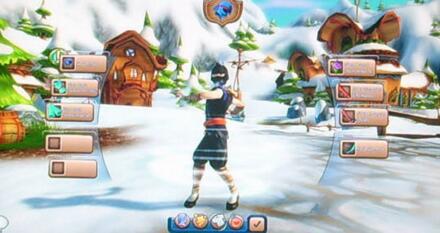 Free Realms MMO
Free Realms is a free 3D virtual world with stunning unique graphics and fun, quirky activities. Free Realms is an attitude. It's innovative, dynamic and deep. Welcome to Free Realms, where there's so much to see and explore!

Free Realms offers a variety of features, including:

* Free Gameplay: Free Realms is free to play; however, additional content can be accessed through a Membership or micro-transactions.

* Rich Character Creation: With thousands of customizations and combinations, you can blend fantasy and reality to create your perfect avatar.

Tasty Tale MMO
Tasty Tale

Genre: F2P Puzzle
Platform Availability: Web Browser (Facebook) / iOS / Android
Developed By: Sublinet

Tasty Tale is a free to play puzzle based in game where players must match three icons in order to earn points and complete level objectives, which requires strategy, quick thinking and forward planning to earn enough points to complete the level. The game has a beautifully designed colourful graphics, delightful sound effects and music and with the simple interface and fun gameplay makes Tasty Tale suitable for players of all ages; furthermore the fairy-tale theme makes it particularly suitable for children. Tasty Tale is available as an app download on iOS or Android devices as well as being played through Facebook and your web browser with no need for a client download.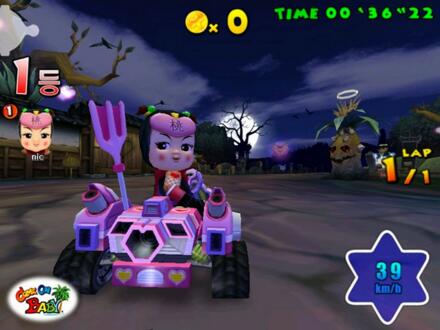 Racing Star MMO
Racing Star: Come on Baby, developed by Expotato, is a baby themed 3D cartoony kart racing MMO by Alaplaya. Race through the games many uniquely designed stages while lobbing items at your opponents to try and slow them down. Come on Baby has some solid racing mechanics and six playable characters to choose from.
Ready to play directly in your browser, it features 6 unique cartoon-style lovely baby characters, outstanding graphics and game play, 250 kinds of clothes belonged to 15 categories, 1 vs 1 "hit face"minigame, 8 kinds of racing vehicles (kart, slider, mount) and 350 accessories for you to DIY your personalized vehicle, under track mode. Players will enjoy themselves in an amusing and carefree atmosphere full of fun.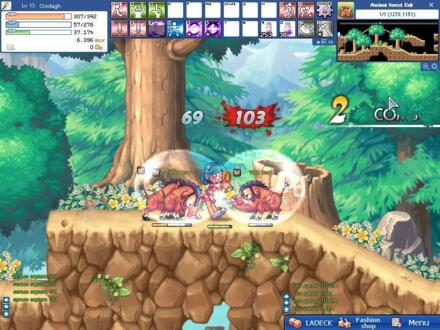 La Tale MMO
La Tale features beautiful 2D worlds, simple and intuitive gameplay, lots of character customization options, pets and accessories, as well as a guild system. All these make La Tale accessible for players of all ages.

- Side Scrolling Action
Walk, Run, Jump your way into and out of trouble in either direction! The classic feel is just right when the action starts and the swords come at you!

- Anime Style
Your enemies may look cute and adorable in all their fashionable threads, but nobody better call you cute. You are just the cool, hard-boiled action hero this world needs.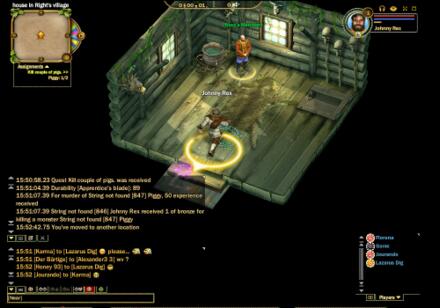 Fragoria MMO
Developed by RUSOFTWARE Co. for internet browsers. Fragoria is a browser-based MMORPG where players start as a Traveler and complete quests for other characters in the game in a fully persistent world inhabited by other players and NPCs. As the game progresses, players specialize their character by picking sub-classes that are broad at first with the choices narrowing down into a more focused class. There are over 800+ quests to complete, several dungeons to crawl through with friends and there are also a handful of PvP games to take part in (ranging from simple 1 on 1 duels to full-scale wars with objectives). Fragoria has an in-depth pet system, an auction house, a mail system, and an extensive crafting system with 4 professions to choose from.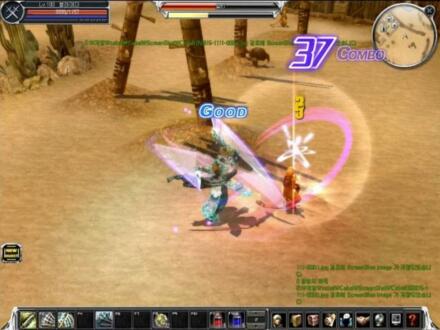 Cabal Online MMO
Developed by ESTsoft for Windows, Cabal Online is a massively-multiplayer online role-playing game, free-of-charge, with a "Cash Shop" which allows players to purchase game enhancements and useful ingame items using real currency. The game takes place in a mythical world known as Nevareth, which was destroyed by an evil entity known as the CABAL. Out of the survivors, seven "Masters" rose up, each wielding the abilities of the "Force Power". These masters taught the people, and Nevareth was rebuilt. Years later, the CABAL is plotting a return to power, and the characters of the game take up the role of heroes who battle the CABAL uprising and conspiracy. Choose your class between the six distinctive classes. Warrior (those who have inherited the very first form of "force". They practice physical strength by using force rather than manipulating it, thus being a warrior requires being more physically superior than those of the other forms of force), Force Archer (Force Archers do not move around much compared to other classes due to their unique battle style, and they wear armor such as "Battle Suit Set" from the Pastur continent, which possesses better defense than light clothing armor), Blader (Just like the warriors, bladers have very limited understanding of force, and so mainly practice physical strength and agility more than studying the knowledge of force, which requires intelligence), Force Shielder (Force Shielders specialize in short-range force control, which means that they are incapable of doing long-range attacks. However, they make up for this weakness by developing supporting magic spells which increase their attack strength by manipulating outer forces near their bodies. It's these methods which match those of the Wizard's strongest asset), Wizard (ones who have mastered the very "last form of Force", which the Sage Tower has inherited from the Honorable Age. They manipulate Force to compensate their physical weakness) and Force Blader (Since Force Bladers must be equally skillful in fencing and magic, they try to keep balance their practice in physical strength and intelligence. Although there are not yet many Magic Sword Skills introduced, still Force Bladers can use joint sword and magic skills).

ArcheAge MMO
ArcheAge

MMO Genre: MMO RPG F2P
Platform Availability: Windows
Developed By: XL Games

This free to play fantasy MMORPG is an open sandbox world of adventure with more classic themepark elements that direct players to different areas to encounter new creatures, find new features and progress the storyline through quest-based content. ArcheAge was initially developed for a Korean/Asian audience the game has been ported to the Western market but still retains many of its Asian origins. The game offers classic features at a much larger scale in terms of a huge open world, massive PVP including Castle sieges and naval combat, open world non-instanced housing including castles, farming their own garden and a variety of other features that will truly immerse players in the world.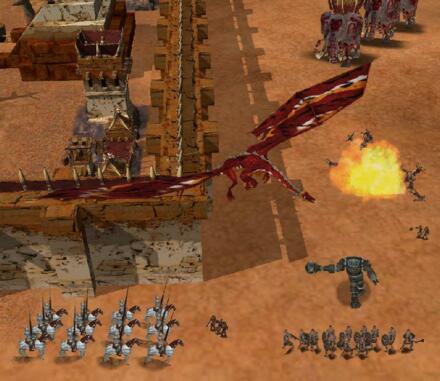 Saga MMO
Saga is persistent and played online in a massively-multiplayer environment. Every building you build, troop you buy, and piece of land you conquer remains with you as long as you play the game. That means every time you fight your friends, you won't have to rebuild your castle from scratch. It also means every time your buildings get damaged or your troops killed, they stay that way unless you repair or resurrect them. Troops gain experience over time, meaning that they move with you from battle to battle, improving their skills and finding exciting new armor and weapons to equip themselves with.
More free MMORPG Games -> 8 | 9 | 10 | 11 | 12 | 13 | 14 | 15 | 16