online mmorpg games
Page 12
More Free games -> 8 | 9 | 10 | 11 | 12 | 13 | 14 | 15 | 16
SkyRama MMO
Skyrama is a Free to Play Airport Management Browser MMO, developed by BigPoint.

Skyrama is a free to play airport management game where players have full control over their own international airport, responsible for constructing a variety of buildings to improve their airport facility as well as scheduling various flight arrivals and departures. This colourful and quirky MMO offers up instant appeal to fans of this type of game, extremely easy to access through the official website using a quick account sign up or your own personal Facebook login. Skyrama can be played through your favourite web browser and does not require any client download to play.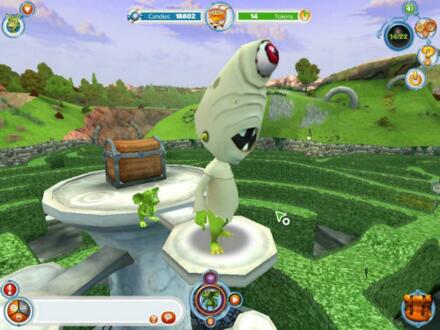 Planet 51 MMO
Developed by Ilion Animation Studios for Windows, P51 Online is a free to play Massively Multiplayer Online (MMO) game based on the animation picture Planet 51. It's an officially licensed product. It allows users to land on Planet 51, exploring it and interacting via the internet in a virtual world populated by other fans of the film.

There's loads to do at Planet 51 Online! For a start, there are hundreds of friends that you can interact with. You'll also be given dozens of challenges and missions, you'll be able to explore and discover areas and elements of Planet 51 not seen in the film, play gripping video games, personalise your avatar with endless combinations of facial details, clothes and accessories, and even take your favourite pet along with you on this wonderful adventure.

Crystal Saga MMO
Developed by R2 Games Crystal Saga is a free to play fantasy MMORPG available to play directly through your browser. In this classic anime styles RPG you take the world of Vidalia where a long time ago the Undead almost conquered the lands in a final battle against the elves, humans and mages under the protection of the Mother Goddess. In a final battle the Crystal of Life ascended the Elves and Mages and destroyed the Undead, but not without the final cries of the Undead War Chief exclaiming he would have his revenge.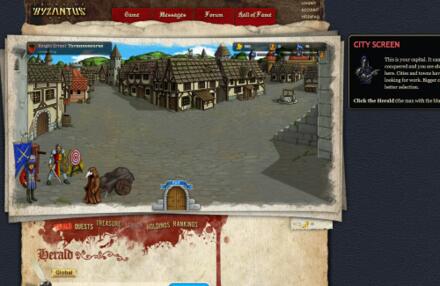 Crown Of Byzantus MMO
Crown of Byzantus is based on historical events in the 14th century but with supernatural elements based on the region and writings of medieval scholars. The player starts by building his army, unlocking new units and features as he rises through the titles of nobility. Eventually he will become embroiled in an epic war of conquest that determines the Emperor, the leading player on the server.

Crown of Byzantus is a Massively Multiplayer Browser Game of adventure, strategy and conquest. It's a game of knights contending for the throne of Byzantium, developed by Casual Continent for internet browsers. Players are knights from all corners of the world who have come to the dying Empire to claim it as their own. Combining real history with ancient legends and gameplay opportunities, Byzantus grabs Medieval Browser Wargaming by the throat. This is not a game about farming or building log cabins. This is a game of steel, gold, glory and blood.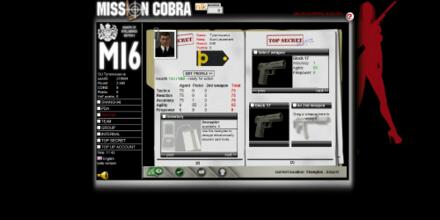 Mission Cobra MMO
Ready to play directly in your browser, Mission Cobra is free to play, browser-based, action adventure. Developed by SEAL media GmbH for internet browsers. Each mission is a challenge, as every decision you make influences the direction that the mission takes. Choose to belong to MI6, MOSSAD, BND, FSB or CIA. There are complete different missions for one of five selectable secret services and take out agents from the other services.

By order of your government you are responsible for the security of your nation. Your operations take place all over the world. Find the terrorist in Beirut or catch the drug baron in Bogota. Use the most modern gadgets, but always be careful, your enemies are out to kill you.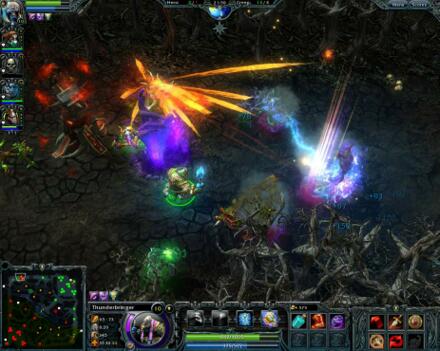 Heroes of Newerth MMO
Heroes of Newerth is a free to play MOBA (Multiplayer Online Battle Arena) developed for Windows, Linux and MacOSX by S2 Games. Another in a growing list of games in the genre Heroes of Newerth takes a number of steps to really get ahead of the competition boating 111 available heroes to choose from divided between the games two faction teams; Legion and Hellbourne, as well as a number of different game modes.


The premise of the game is to fight alongside your team and battle your way into the enemies' base and destroy their tower base, to do this you must fight through waves of enemy NPCs, sentry towers and enemy players that are trying to do the same thing to you and your base; the first to do so is the winner. During battle you will face off against unique heroes, each one with their own stats and three unique abilities making every game a different experience. As you destroy the NPCs, towers and enemies you will gain coins to spend in your bases shop to buy weapons and items to improve your chances in battle and also XP to level up your hero and improve your abilities. Once the game is over your character is reset, each new game you will start at level 1 with no items or weapons carried over, all of which is part of the strategy behind Heroes of Newerth.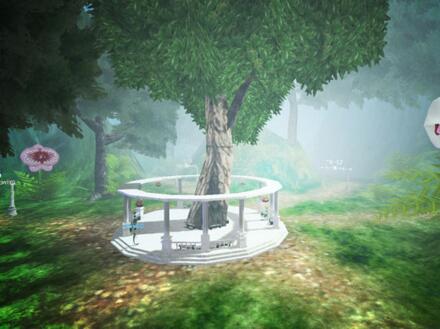 Onverse MMO
Developed by Onverse for Mac OSX and Windows, Onverse is a free online virtual world full of fun people and cool things to do. Unlike 2D social networks that simply give you a profile page, Onverse gives you a free 3D home, clothing, furniture and some tools to get you started. It's your new virtual life in a massive virtual world. Everyone who joins Onverse can create an avatar and get a free apartment, then head out into the world to explore and find new friends. Explore ancient space temples, pirate caves, tropical islands, red rivers and other gorgeous landscapes.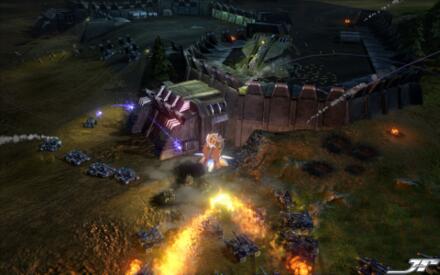 End of Nations MMO
End of Nations brings real-time strategy (RTS) and massively multiplayer online (MMO) games together for a gaming experience that is a revolutionary leap forward.

End of Nations takes place on an unprecedented scale, where your strategy on and off the battlefield can mean the difference between victory and defeat.

Play solo or team up with thousands of gamers to combat the Order of Nations as you develop your Commander class and grow your forces.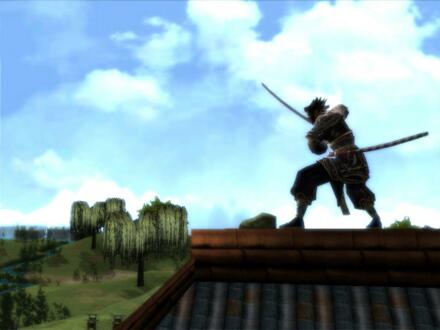 Twelve Sky MMO
Twelve Sky is an oriental style, martial arts based Massively Multi-player Online Role Playing Game (MMORPG). Located in ancient China, Twelve Sky puts players in the middle of an age old conflict between three warring factions. Choose your side in a quest for honor and power. Wage a never ending battle to obtain ancient holy relics that will help destroy all that oppose you.
Features


* - Natural martial arts movements using motion capture technology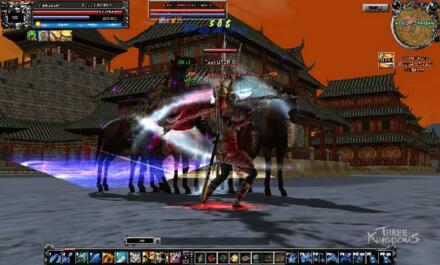 Three Kingdoms MMO
This martial arts free MMO is based on the most popular Asian novel of all time. Choose from 4 exciting and unique character classes to help battle through 200 fantastic levels filled with historical Generals and their relentless minions. Along the way, you can rewrite world history by carefully planning and executing political assassinations.

Become Lord of your Kingdom:
Take control of your Capital City by rising victorious in large scale Castle Sieges, and become Lord of your Kingdom! As Lord, you not only have access to one of a kind equipment and mounts, but also special skills such as buffs and teleports. Watch out for those that covet your position however, as you must defend your Castle from intruders that wish to become Lords themselves!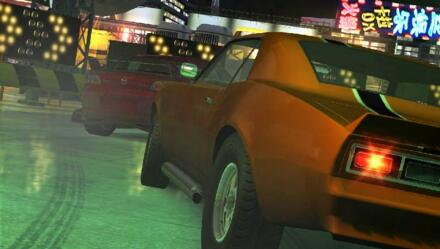 Project Troque MMO
Project Torque is a Free MMORG or otherwise known as a Massively Multiplayer Online Racing Game. It features cuting edge 3D graphics, multiple game modes, up to 32 players per race, online rankings and more!

Game Features:

* MMORG (Massively Multiplayer Online Racing Game)
* Cutting Edge 3D Graphics
* Several Types of Game Modes
* 8 Player Races (Expanding to 32 Players per Race)
* Advanced Experience and Licensing System
* Online Community features like Chat and Email within the Client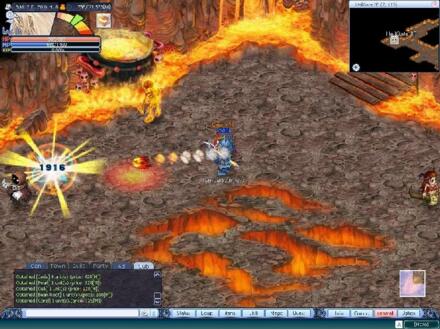 Luminary Rise of the Goonzu MMO
Luminary: Rise of the Goonzu is a strong community based MMORPG (Massively Multiplayer Online Role-Playing Game) produced by adopting real world 's Politics and Economy into a High resolution 2D animation style environmental setting. In Luminary Online, players can become the citizen of Luminary world and take part in the production, commercial trades, trading stocks, leasing out buildings, and hiring own NPC. Players participate in various social activities and politics in order to become Warrior, Merchant, Politician or their ultimate goal, the Goonzu, the master of the Luminary world who is elected through the Resident Election. In each town, the appointed ministers of various departments control the economy, social welfare and the political system of each server.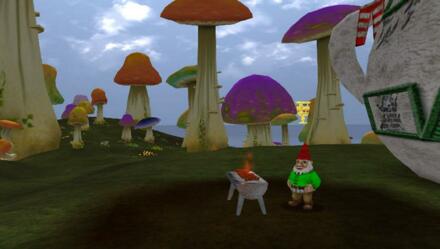 Secondhand Lands MMO
Secondhand Lands is the massively multiplayer online game set in a fairytale world colored with parody and witty fun. The heroes are comprised of a motley crew of wolves, sheep, catgirls, and scrappers who have pledged their undying (well, perhaps not undying) allegiance to either Little Bo Peep or Red Riding Hood. In addition to the vanilla game-play mechanics of mainstream online games, this world offers over 120 handwritten quests, a crafting system to trump all loots, player to player mounting, and an a la carte skill system to keep the Billy Goats Gruff at bay for quite some time!
Star Supremacy MMO
Star Supremacy is a mmorpg free2play browser based, settled in the deep space and that can be played directly from your favourite browser.

The game presents a lot of feature of the classic SCI-FI RPG and RTS. The player must command a space ship and create colonies and villages on different planets.

The interface is not so easy but you will take a bit of time before you know all the feature and the things you can do.

There are a lot of feature and the world is really big. There are a lot of planets and galaxies and they can be fully explored.

More free MMORPG Games -> 8 | 9 | 10 | 11 | 12 | 13 | 14 | 15 | 16