play free online games
Page 14
More Free games -> 10 | 11 | 12 | 13 | 14 | 15 | 16 | 17 | 18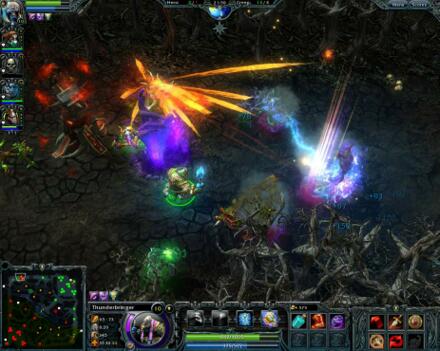 Heroes of Newerth MMO
Heroes of Newerth is a free to play MOBA (Multiplayer Online Battle Arena) developed for Windows, Linux and MacOSX by S2 Games. Another in a growing list of games in the genre Heroes of Newerth takes a number of steps to really get ahead of the competition boating 111 available heroes to choose from divided between the games two faction teams; Legion and Hellbourne, as well as a number of different game modes.


The premise of the game is to fight alongside your team and battle your way into the enemies' base and destroy their tower base, to do this you must fight through waves of enemy NPCs, sentry towers and enemy players that are trying to do the same thing to you and your base; the first to do so is the winner. During battle you will face off against unique heroes, each one with their own stats and three unique abilities making every game a different experience. As you destroy the NPCs, towers and enemies you will gain coins to spend in your bases shop to buy weapons and items to improve your chances in battle and also XP to level up your hero and improve your abilities. Once the game is over your character is reset, each new game you will start at level 1 with no items or weapons carried over, all of which is part of the strategy behind Heroes of Newerth.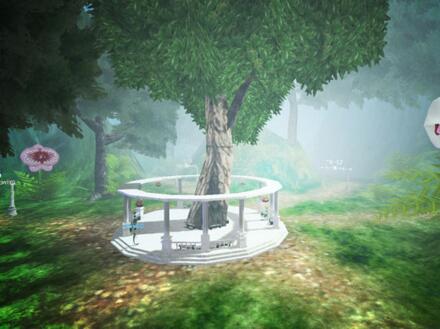 Onverse MMO
Developed by Onverse for Mac OSX and Windows, Onverse is a free online virtual world full of fun people and cool things to do. Unlike 2D social networks that simply give you a profile page, Onverse gives you a free 3D home, clothing, furniture and some tools to get you started. It's your new virtual life in a massive virtual world. Everyone who joins Onverse can create an avatar and get a free apartment, then head out into the world to explore and find new friends. Explore ancient space temples, pirate caves, tropical islands, red rivers and other gorgeous landscapes.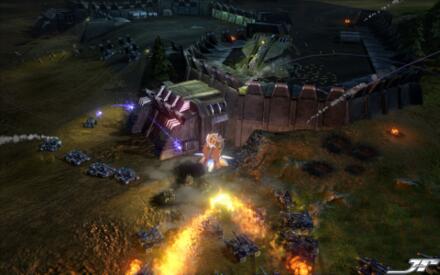 End of Nations MMO
End of Nations brings real-time strategy (RTS) and massively multiplayer online (MMO) games together for a gaming experience that is a revolutionary leap forward.

End of Nations takes place on an unprecedented scale, where your strategy on and off the battlefield can mean the difference between victory and defeat.

Play solo or team up with thousands of gamers to combat the Order of Nations as you develop your Commander class and grow your forces.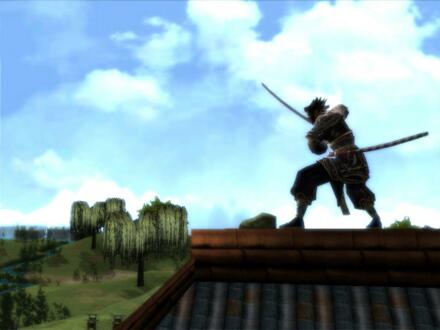 Twelve Sky MMO
Twelve Sky is an oriental style, martial arts based Massively Multi-player Online Role Playing Game (MMORPG). Located in ancient China, Twelve Sky puts players in the middle of an age old conflict between three warring factions. Choose your side in a quest for honor and power. Wage a never ending battle to obtain ancient holy relics that will help destroy all that oppose you.
Features


* - Natural martial arts movements using motion capture technology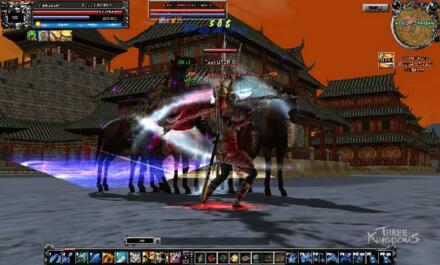 Three Kingdoms MMO
This martial arts free MMO is based on the most popular Asian novel of all time. Choose from 4 exciting and unique character classes to help battle through 200 fantastic levels filled with historical Generals and their relentless minions. Along the way, you can rewrite world history by carefully planning and executing political assassinations.

Become Lord of your Kingdom:
Take control of your Capital City by rising victorious in large scale Castle Sieges, and become Lord of your Kingdom! As Lord, you not only have access to one of a kind equipment and mounts, but also special skills such as buffs and teleports. Watch out for those that covet your position however, as you must defend your Castle from intruders that wish to become Lords themselves!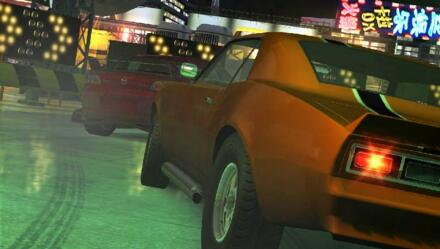 Project Troque MMO
Project Torque is a Free MMORG or otherwise known as a Massively Multiplayer Online Racing Game. It features cuting edge 3D graphics, multiple game modes, up to 32 players per race, online rankings and more!

Game Features:

* MMORG (Massively Multiplayer Online Racing Game)
* Cutting Edge 3D Graphics
* Several Types of Game Modes
* 8 Player Races (Expanding to 32 Players per Race)
* Advanced Experience and Licensing System
* Online Community features like Chat and Email within the Client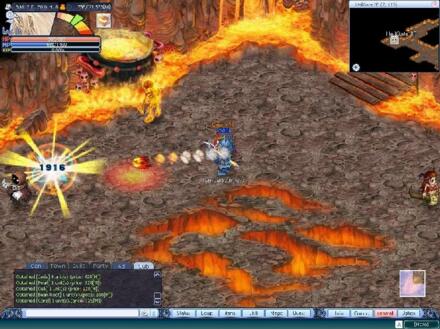 Luminary Rise of the Goonzu MMO
Luminary: Rise of the Goonzu is a strong community based MMORPG (Massively Multiplayer Online Role-Playing Game) produced by adopting real world 's Politics and Economy into a High resolution 2D animation style environmental setting. In Luminary Online, players can become the citizen of Luminary world and take part in the production, commercial trades, trading stocks, leasing out buildings, and hiring own NPC. Players participate in various social activities and politics in order to become Warrior, Merchant, Politician or their ultimate goal, the Goonzu, the master of the Luminary world who is elected through the Resident Election. In each town, the appointed ministers of various departments control the economy, social welfare and the political system of each server.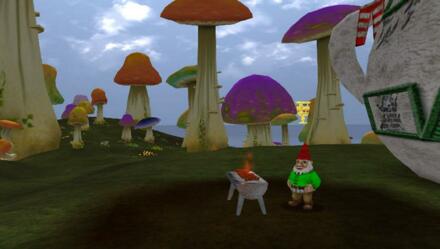 Secondhand Lands MMO
Secondhand Lands is the massively multiplayer online game set in a fairytale world colored with parody and witty fun. The heroes are comprised of a motley crew of wolves, sheep, catgirls, and scrappers who have pledged their undying (well, perhaps not undying) allegiance to either Little Bo Peep or Red Riding Hood. In addition to the vanilla game-play mechanics of mainstream online games, this world offers over 120 handwritten quests, a crafting system to trump all loots, player to player mounting, and an a la carte skill system to keep the Billy Goats Gruff at bay for quite some time!
Star Supremacy MMO
Star Supremacy is a mmorpg free2play browser based, settled in the deep space and that can be played directly from your favourite browser.

The game presents a lot of feature of the classic SCI-FI RPG and RTS. The player must command a space ship and create colonies and villages on different planets.

The interface is not so easy but you will take a bit of time before you know all the feature and the things you can do.

There are a lot of feature and the world is really big. There are a lot of planets and galaxies and they can be fully explored.

Eredan MMO
Eredan is an mmorpg that can be played directly from your favourite browser. In Eredan the player won't use a single character but he will use a deck and will use it to fight against npc or others real players.

The player will be guided through a tutorial and will understand all the base features of this game.
Of course if he will win a lot of fights he will earn a lot of money, XP points and rewards.

All the cards of the deck are very well characterized and each of them has a class, race and all will have powerful attacks.

3Dchat MMO
3D Chat is a mmorpg client based developed for Windows. 3D Chat is characterized by a strong social component and his structure reminds the one seen another succesfull social mmo: Second Life. Players can create their characters with a rich editor and can dress them up as they want into the game.

In the game there are a lot of places to know and chat a lot of players like hotels, pubs, shops and so on.

Players can buy a lot of items inside the game such as clothes and they can edit their characters in their favourite way.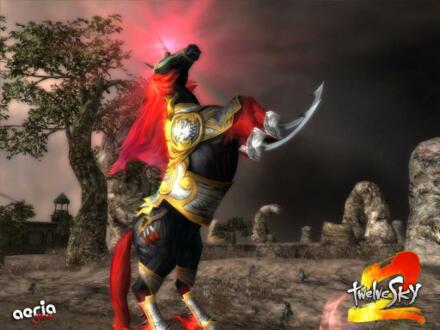 Twelve Sky 2 MMO
Like Twelve Sky, Twelve Sky 2 is an adrenaline-pumping Massively Multiplayer Online Role-Playing Game (MMORPG) based on an oriental fantasy theme of ancient China. Offering a uniquely intense and addictive faction vs. faction based gaming system, Twelve Sky 2 is filled with battle and action which is bound to satisfy all the PvP needs of veteran and new players alike.

Players may choose from any of the three classes of each faction, then develop their skills, sharpen their weapons and refine their armor to produce a character fit for battle against the other Factions.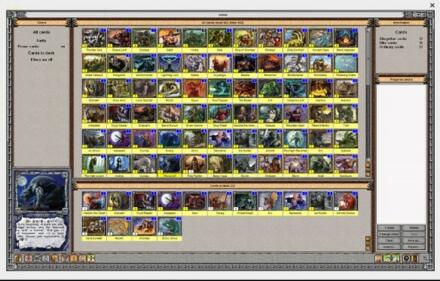 Berserk Online MMO
Berserk Online is a Free to Play Online trading card game based on an extremely popular Russian collectible card game, developed by Berserk for Windows. Players in Berserk Online can challenge each other using their own deck of cards. Each card is a creature with its unique abilities and features and there are more than 350 cards available in the game. Berserk Online can be defined an high strategy game, given its mix of classical trading card games gameplay and its unique board games elements which make the game even more strategical. The world in Berserk Online is divided into two Realms: Light and Darkness. Each player entering into Laar should decide which side to serve and protect. Berserk Online combines the richness of a trading card game with the strategic focus of a board game, in facts before starting a game you'll have to place your cards on a board where you can face your opponents and look for the best strategy to defeat him. The world of Laar: a world where once upon a time blue oceans danced with the waves and virgin forests were to be found everywhere across the landscape. And there was magic, a useful magic that would help everyday life's activities. That was before the Cataclysm. Play on the battlefield, an imaginary rectangle, 6 squares in height and 5 squares in width. Players' armies are placed next to each other and facing each other. Each army uses its own half of the battlefield. In the beginning, cards are placed face down so that the opponent does not see your battle formation. If a player has symbiotic cards, those cards are placed down on top of the cards, on their host. Player one (attacking player) uses the central area of his part of the battlefield (3×3 squares) to deploy his army. Player two (defending player) can use 5 squares of his first row for placement of his army.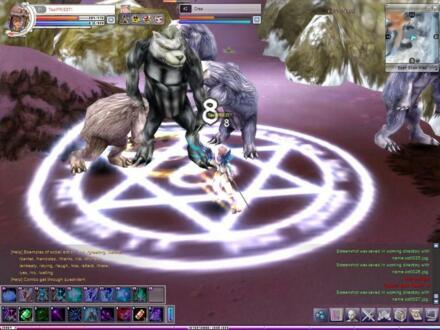 Deco Online MMO
In the near future, the world`s industrial infrastructure has been severely hampered by global shortages of oil. With the slowing pace of business and progress, all eyes are on a remote island, where an amazing new natural resource has been discovered: Mittron.

You will carry out missions that the OMD government assigns to you at the different Stations you work out of. Whether you`re chasing down HUVs, delivering doughnuts or smoking other drivers in the Battle Zone, your skills as a driver will determine your success on Mittron Island.

More free MMORPG Games -> 10 | 11 | 12 | 13 | 14 | 15 | 16 | 17 | 18