mmorpgs
Page 17
More Free games -> 13 | 14 | 15 | 16 | 17 | 18 | 19 | 20 | 21
Infinite Crisis MMO
Set in the multiverse of the DC Comics, home to some of the biggest comic book legends such as Wonder Woman, Flash, Green Lantern and of course Batman, Infinite Crisis is a fast paced MOBA from Turbine that lets this all-star cast slog it out with each other and create some absolute carnage on the battlefield.

Players are able to currently choose from seventeen champions to play from falling into various different roles (bruiser, support, blaster or marksman) , the biggest and most memorable characters from the DC multiverse, both heroes and villains from all different ages. Play as classic Joker as you go up against, or fight alongside, Batman or even the lesser known Gaslight Batman from the Age of Invention, all of which have their own unique attacks and abilities.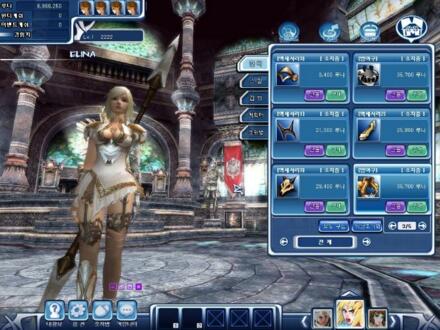 Infinity MMO
Infinity is a MMO Action Game with a strong PvP (Player Versus Player) orientation. Action is the key of Infinity where graphic effects are resulting of your extraordinary fighting combos. Player can choose in the lobby room between two majors types of gaming: PvP (Capture the Flag, Deathmatch, Tournaments…) and Missions (Hunting, Boss killing, Dungeon Quests).

PvP mainly gives Reputation points and Missions are great to gain Experience, Skills and Equipment.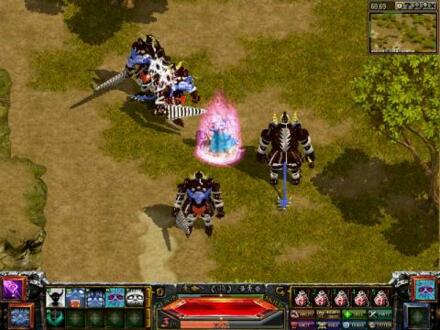 Red Stone MMO
Red Stone is a fascinating game with a very classic feel to it. The game is focused on one thing: fun! It is filled with classic RPG elements, which makes it very accessible to new players. Everything feels familiar, right from the start. There are some different features, though, which make Red Stone unique. The most important of these are outlined below.

The CP System

Unlike most MMORPGs, there is no mechanic of "Mana" or "Magic Points" that are required to use special abilities in Red Stone. Instead, there is the Charge Point (CP) system, which is set up to ensure combat is always dynamic and interesting, and is a feature unique to Red Stone.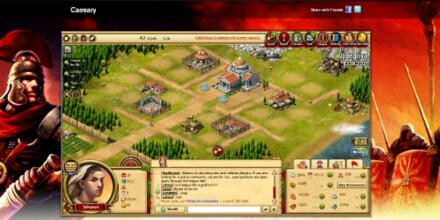 Caesary MMO
Ready to play directly in your browser F2P, Caesary is a browser-based mmo game created on the genre of sim-city building Real-Time Strategy (RTS) battle. Developed by ShenZhen for internet browsers. The economy is Sesterces (taxed) driven; but Kreds-Gold is available for power players to advance level with a quicker pace. Regular players are expected to play it as an idle game. The theme is based on the Ancient Roman Empire (Republic period).
You can simulate the grandeur of past combat in graphical animation and the "detailed statistics" of the fight in text log. It "pleasures" your eyes as well as "educates" your mind. Caesary allows you to join other players' battle in the middle or have someone else's join your own battle. Any time! (In theory, the entire server's players can jump in one battle in progress!) And also the War Simulation Colosseum allows you explosive battles between players for massive prizes!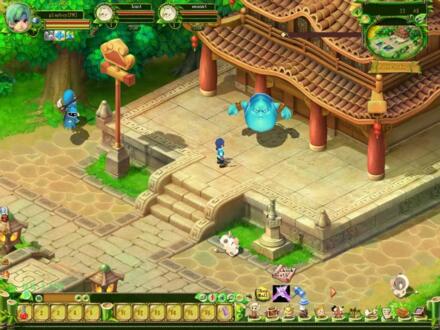 Crazy Tao MMO
Crazy Tao is a MMOARPG, developed by TQ Digital Entertainment. It is based on ChinaĄŻs rich and exciting culture and history.. In the world of Crazy Tao, you can experience romantic love, adopt and raise fascinating pets, and transport yourself into the uniquely mystical world of Taoism.

There is a myriad of various characters ranging from cuddly rabbits with floppy, flying ears to angry monsters. These cute characters wield numerous weapons making friends and defeating enemies in a moving story about occult Taoism, mystic magic and Chinese Kungfu. You will feel the power and magic that embodies the Chinese civilization while playing Crazy Tao.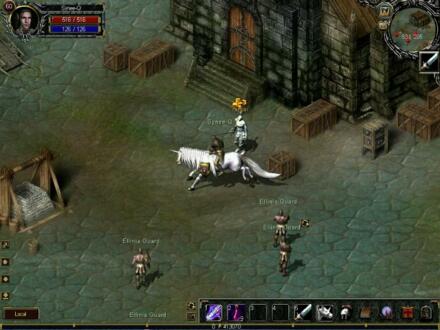 Shadow of Legend MMO
Shadow of Legend is the world's first High-Performance, Cross-Platform MMORPG (Massively Multi-player Online Role Playing Game) targeting mobile devices. Players assume the roles of world heroes as they explore, adventure, and quest across the vast world of Agnes. Shadow of Legend allows thousands of players, whether they are on their PC or on their mobile device, to simultaneously interact with each other in the same world. Whether the players adventure together or battle one another for power and glory, the players can expect all the best features of an MMORPG to play seamlessly in the palm of their hand. Free to download and free to play.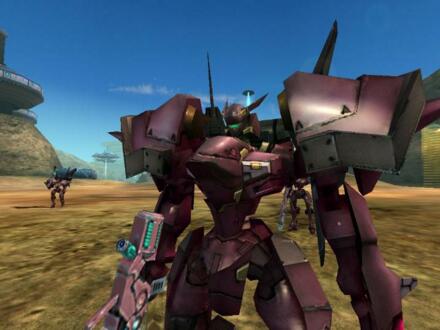 Age of Armor MMO
In the middle of the 21st century, as the large-scale immigration gradually eliminates the boundaries between races, "Global Independence United Government", sponsored by a number of developed countries and based upon United Nation, is hence founded. As time goes on, more and more nations join the organization, and the first Earth United government in human history comes to existence.

Human starts to build their home on the moon, on the Mars and in the space. The living environments there is poor, and authorities on the earth are discriminative of these space residents. Unfair wealth distribution, backward welfare system and resource distribution lead to deteriorating conflicts. Residents on the Mars begin to resist. They form their own government and make full use of robot-operating skills developed to fight against the army sent by the Earth United government.

Rift MMO
Rift is a MMO RPG F2P for Windows developed by Trion Worlds

On the world of Telara all the elemental planes have reached a focal point where the planes intersect with each other, control of such a place will yield great power to its user and so the Dragon deity of Extinction, Regulos, banded together the other ruling elemental planner Dragons with the purpose of invading Telara. The Dragons were all beat back, Regulos cast back into the elemental planes and his five Dragon allies trapped beneath a ward to seal them away forever, but this was not to be. Regulos reached Telara, broke the ward and now Rifts have begun to appear all over the world that have started to empower the dragons for their new war.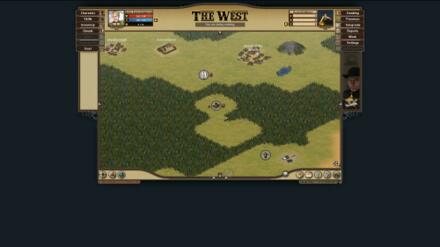 The West MMO
Developed by InnoGames GmbH for internet browsers, The West is a free to play browser based online game settled in the Wild West where players take the role of a workman, adventurer, gunslinger or soldier, searching for glory, luck and gold, on the hunt for adventure and fortune. Players have to build up their town. Once their town is established, players will be able to truly get involve in taming the west. Towns play a central role in The West. Here you can bond with other players and build up a strong, powerful town. Every building you work on gives advantages to you and the other players.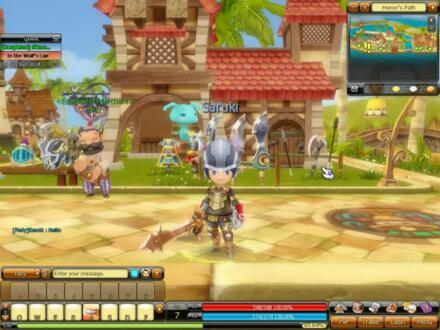 Dragonica MMO
Dragonica is the first arcade-style 3D side-scrolling MMORPG published in English, French and German. Developed by Korean developer Barunson Interactive, it is completely free to play. It will be available for download in the first half of 2009 and you will be able to play the game for free, for life. All you need is a free account to play!

Dragonica brings arcade-style action to the PC and allows you and a party of friends to explore the vibrant world of Dragonica Online, and take part in a side-scrolling adventure with thousands of other players. The game features a unique combo-based combat system, chain a variety of ground and air based attacks and hilarious skills together to increase your combo and experience multiplier. The controls are keyboard based, and are easy to learn, hard to master and will be familiar to players young and old.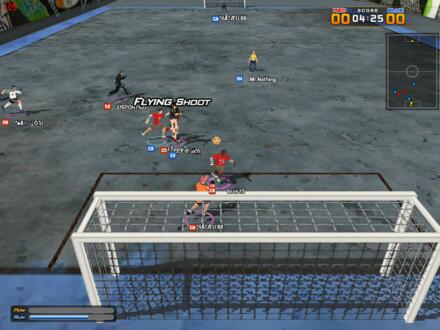 Kicks Online MMO
Kicks Online is a free-to-play soccer MMO (massively multi-player online) developed by Entermate, one of the emerging brands of Korean online games industry. The game was launched on the Korean market on July 2006 and now has more than 300,000 Registered users.

Kicks Online adopts street soccer modes and rules. Only through different tactics (such as various ways of passing ball and adjusting football surface harness) and strong teamwork players can win the match. More the player plays, more the character's skills will improve.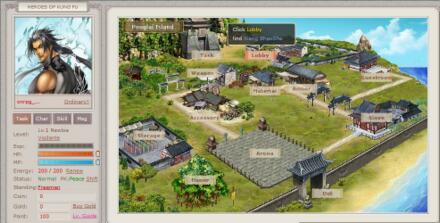 Heroes of Kung Fu MMO
Heroes of Kung Fu is a browser game based role playing game,free2play MMO developed by Ray Flame Entertainment Inc., with numerous amounts of quests and equipments at the player's disposal. The game combines the beauty of browser based games and RPGs together giving gamers a whole new experience. Heroes of Kung Fu takes place during the Warring States period, where wars are fueled with rage almost everywhere. Your role is a warrior coming from modern times to the ancient times to help your own country stand against invaders. Choose your profession between knights, knight-errants or hermits. Ready to play directly in your browser, the amazing instance system in Heroes of Kung Fu contains 7 large passes. Each pass is a separate instance, and each instance has its own features. Players need to know each pass's landform, features, and the distribution of monsters. With the game's creative in-turn battling rule, gamers need great team work to manage and pass the instances. If gamers pass one instance, they'll gain a lot of rare and ultimate equipments.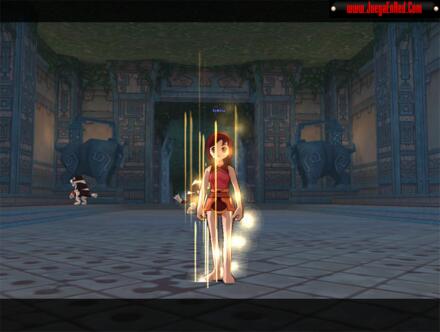 DOMO MMO
Dream of Mirror is a free-to-play MMORPG (massive multi-player online role playing game) developed by Softstar, leading brand of Chinese video games industry. Dream of Mirror surpassed 400,000 registered users in Taiwan alone!

The player can choose between 4 races, 6 classes and 6 skills to gain experience through amazing quests and missions; weapons grow too, and pets are active allied during combats. In this game user can fly all over the places riding its weapons. The game places a lot of emphasis on teamwork also through the strong human relationship system that is core for gaming experience development. For the game success it is essential also to establish highly close friends groups.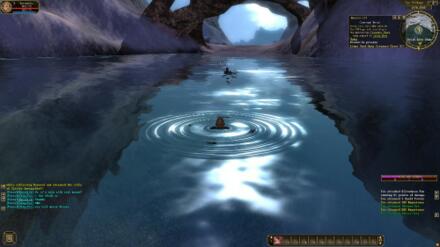 Tales of Fantasy MMO
Developed by IGG for Windows, Tales of Fantasy is a free to play MMORPG which features a massive 3D environment centered on inter-faction warfare with an immersive history and storyline. Players can choose to fight for one of two powerful nations locked in constant conflict while working to thwart an even greater threat to both sides. The mighty civilizations of Ashland (a tribal community located in the west) and Bohren long ago reached the limits of their tolerance for each other. The results of all this tension ultimately led to war.

More free MMORPG Games -> 13 | 14 | 15 | 16 | 17 | 18 | 19 | 20 | 21