best mmorpg
Page 19
More Free games -> 15 | 16 | 17 | 18 | 19 | 20 | 21 | 22 | 23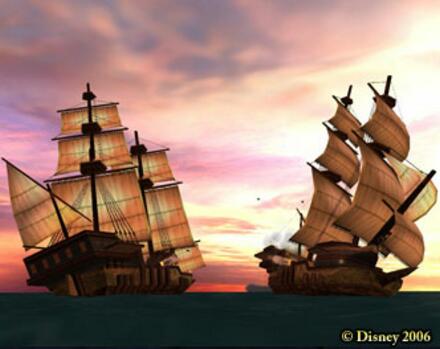 Pirates of the Caribbean Online MMO
Set sail on the vast blue waters of the Caribbean in search of adventure, fortune, and fame in the world of the infamous Jack Sparrow and the evil Davy Jones. Create and customize your own pirate, build and outfit your own ship, and assemble a crew of your fellow rogues. Set your own course, your own adventure, and truly live the Legend!

In Pirates of the Caribbean Online, a massively-multiplayer online game for the PC platform, you, alongside thousands of other players, will be able to fully experience the adventure of the films and explore beyond these boundaries to discover new myths and untold stories. Forge alliances, hunt for buried treasure, battle evil undead forces, and use cunning and strategy to outwit your foes - all to become the most legendary pirate on the high seas.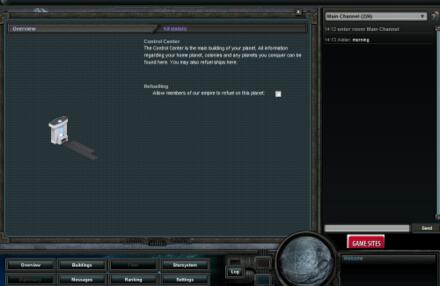 Empire Universe 2 MMO
Developed by Looki Games for internet browsers, Empire Universe 2 is a space browser-based Massive Online Game where you can chose your own path in the galaxy. Choose from 9 different races with their own unique stats and starting places in the galaxy map. Collect 10 different resources via mining asteroids and wreckages or through your planet's resource mines, customise 21 different spaceship chassis with over 66 components allowing for a lot of room for experimenting. With 146 different technologies to research it is a long spanning game that cannot be either won or lost. There is a strong focus on allied gameplay and it promoted teamplay whether you decide to join one of the many empires out there or create your own. Use your warships to fight real time battles against hundreds of opposing players and train ground troops to act as your last line of defence for when all your warships have been destroyed. Choose your alignment through the actions you take in the game you can become a scientist, pirate, warrior, trader and bounty hunter. With over 120,000 planets in 10,000 sectors there is plently of space for everyone.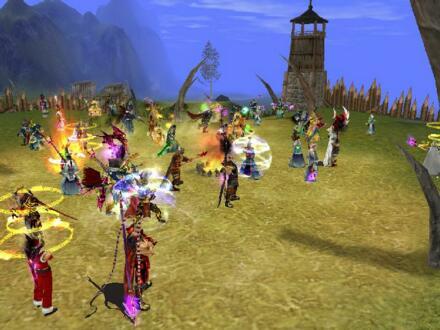 Hero Online MMO
Hero Online is a Massive Multiplayer Online Role-Playing Game where players have the opportunity to experience Asian myth and folklore in a martial arts environment. Players will encounter characters and monsters based on Asian martial fiction. By combining the motif of Asian culture with many unique features, players will experience a game like no other in Hero Online!

Characters: When a player begins the game, they will have to choose one of four characters: The Ruthless Blade, Overseer of the Sky, The Piercing Eye, or the Elegant Mystic. Each character will have his/her own strength, weakness, weapon proficiencies, and stats.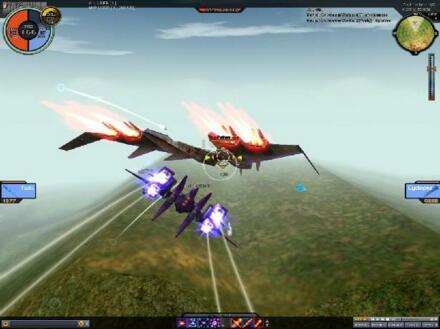 SpaceCowboy MMO
SpaceCowboy Online is an action based Massive Multiplayer Online (MMO) 3D Space Shooter. In SpaceCowboy Online, players can pilot their own space fighter ships (Gears) on an imaginary planet and upgrade skills or the Gear itself.


• 3D Space Shooting MMO

In Space Cowboy, gamers have full control over the Gear's control making it very different from the traditional RPG's mouse click control method. This is a game based on Role-Playing Game (RPG) level concepts, but the fun and action of a First Person Shooter (FPS).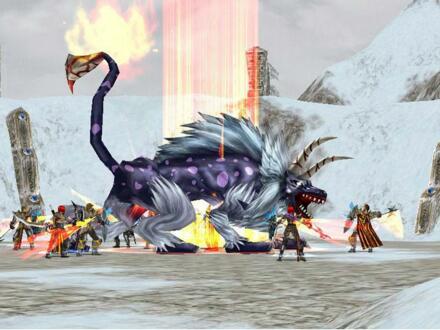 The Legend of Ares MMO
Honor System
When a player kills another player from a rival nation or guild, they will receive one honor point. When a player is defeated by another player from the rival nation, one honor point is taken away. When a player accumulates a certain number of honor points, he/she will receive a rank within their nation's standing. The general rule of rank is: the higher rank a player achieves the greater the bonus that player will get towards his attack and defense power (see Ranking System on website).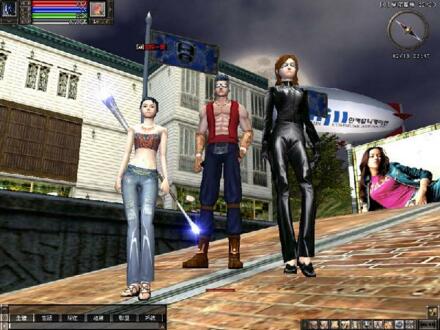 Ran Online MMO
Ran Online MMORPG features:

Based On The Japanese Campus Style Background
The entire road feature in-game are based on the actual measurements and props in real life, therefore it gives you virtual reality feeling!

Various Avatar Styles
Currently, there are three campuses in this game, each campus sells clothing of different levels with the basic uniforms from all three campuses and all the exclusive clothing from different societies. All added up will come up to over a hundred types.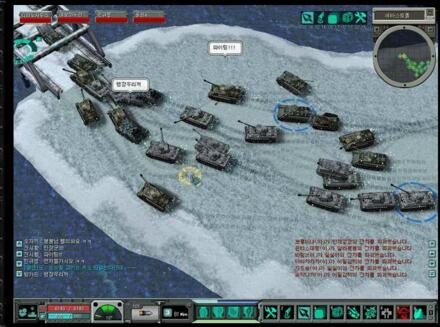 Blitz1941 MMO
Blitz 1941 is an online-based Full-3D tank simulation based on the German-Soviet conflict during World War II. You can shoot, operate a tank, fight against other players, and occupy the enemy¡¯s cities, using the mouse intuitively. In Blitz 1941, a maximum of 3000 players per server can engage in combat operations at the same time. This means players can be a part of a large-scale tank combat operation.

In Blitz 1941, there are around 60 different kinds of tanks. These tanks were all used by the German and Russian armies during World War II. If you gain a victory against your opponents, you will get Exp. bonus, contribution, and money, and can promote a tank commander character (an avatar). You can also gain a combat skill, and purchase stronger tanks to increase your ranking in your country. You can buy reinforcing parts for your tanks. Unlike simple P2P games, where a player creates a room and plays against another player, Blitz 1941 allows you to easily enter and exit an ¡®international battlefield (composed of 15 cities in Europe) in real time¡¯ and places you into tense combat against other players to occupy a city. The winner can occupy the city and have the advantage of an economy area and supply of materials.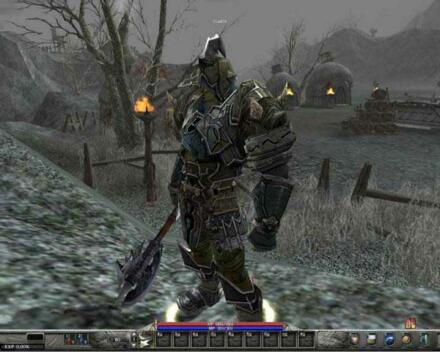 Archlord MMO
ArchLord comes from a pedigree development house and features gorgeous graphics and thrilling game-play. As the name might suggest, the overall objective of the game is to become the ArchLord! That's right! You can fight your way to the top of your game, literally. You can beat off opposition from tens of thousands of other players for the illustrious, extraordinary and unique position of being the game-world's ruler! Imagine your fame or infamy as your name becomes renowned throughout the land as one to be feared. There's a lot of power that comes with the position however, so who will be drawn towards doing good and who will not be able to resist the temptation of tyranny?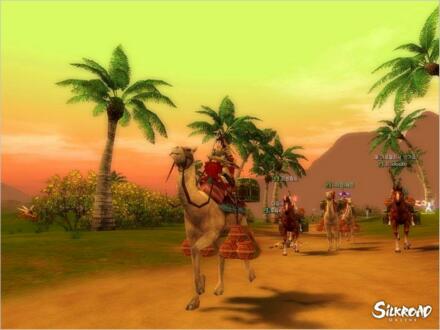 SilkRoad Online MMO
Fantasy on-line game to describe the ancient Chinese, Islam and European civilizations.

The online game 'SilkRoad' targets the unceasingly active world other than the existing online games which the has built the entrenched world. On the specious Silk Road, the merchants constantly moves for trading and burglars who intend to strip them of goods. In addition, there are hunters who specialize in removing such burglars. On the Silk Road which seems to be static, the hostility and secret strife in which various groups continuously engage for the benefit of their own groups inform the Silk Road world with new life.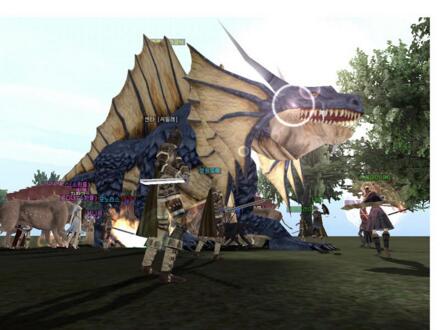 Ferentus MMO
A world of western fantasy, oriental martial arts, and science fiction are all combined to create the world of Ferentus.

Present MUGs describe the world of Ferentus using units of a town or a civilization.

The Rog continent is a western fantasy world of religion and magic. The oriental Contikhans are the Kings of the capitalistic Forgelland of magical and scientific energies. A land enhabited by evil forces and monsters; and there in the center of the triangle, is Ferentus. In MMORPG's world of Ferentus, you may need your splendid martial art skills to battle mighty dragons and powerful magicians with advanced scientific weapons.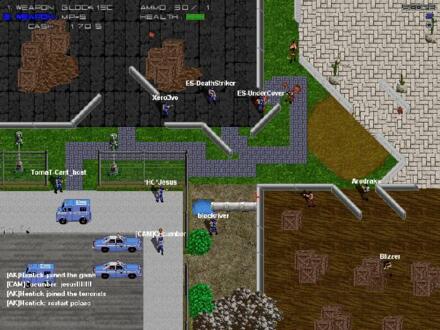 Seek And Dread Online MMO
Seek & Dread Online is a free top-down multiplayer shooter. It is similar to Counter-Strike but it is a 2D-game. You control a terrorist or a police man. You can move your character with the keyboard and aim with the mouse. In the deathmatch mode you have no friends, all that counts is that you survive. Collect firearms and grenades that appear randomly on the playfield and do not forget to refresh your health while you are in the action of heavy gunfights. In the team mode you can choose if you want to join the terrorists or the police forces. Then you can buy your equipment and start to conquer the enemy's base with your team. Planting C4 to destroy walls, flashing your enemies with flashbangs, blowing up your enemies with HE-grenades or corner them with gas grenades will help you to accomplish your mission. Due to the map editor you can create your own scenarios and make them available to all players by uploading them to this site.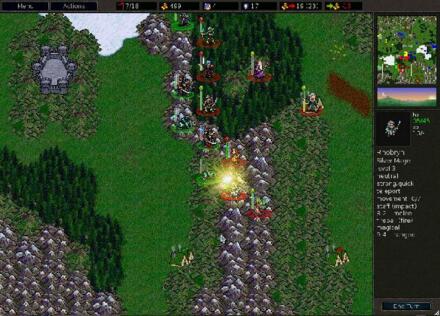 The Battle for Wesnoth MMO
The Battle for Wesnoth is a free, turn-based strategy game with a fantasy theme.

Fight to regain the throne of Wesnoth, of which you are the legitimate heir, or use your dread power over the Undead to dominate the land of mortals, or lead your glorious Orcish tribe to victory against the humans who dared despoil your lands … Wesnoth has many different sagas waiting to be played out. You can create your own custom units, and write your own scenarios – or even full-blown campaigns. You can also challenge your friends – or strangers – and fight multi-player epic fantasy battles.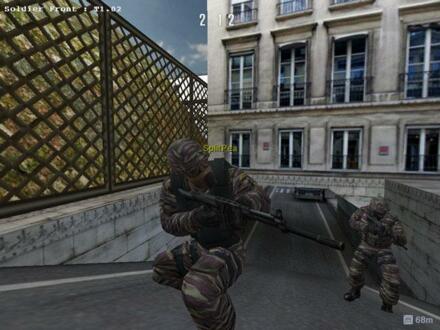 Soldier Front MMO
Soldier Front is a military FPS style MMORPG from NHN Games that takes you on dangerous missions and non-stop military action. Choosing from various task force characters such as the SAS, SEAL, Delta Force, and UDT which come with distinctive weapons under different statistics of recoil and rate of fire, the player can create his/her own personalized agent.

Soldier Front is focused on the hardcore gamers it offers realistic game play and graphics, but also offer a character growth system allowing gamers to retain their stats and rise through the ranks like a real soldier. Soldier Front is the next step in FPS gaming.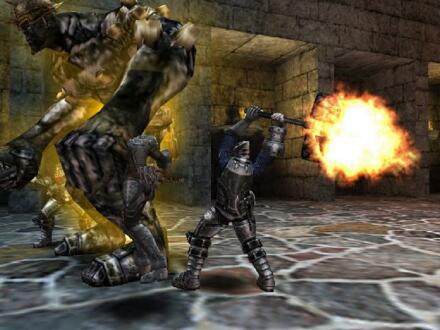 Rakion MMO
Rakion is an online strategy action game. The game focuses on intense sword on sword battles with RPG style characters and settings, along with the strategic battle plans to provide the ultimate battle experience.

Like any good console games, Rakion delivers video game quality action. You can now experience the palm sweating battles of console games online. Gamers can improve their combat skills and work out several strategies to win the battle alone or as a team.

More free MMORPG Games -> 15 | 16 | 17 | 18 | 19 | 20 | 21 | 22 | 23