download mmorpg games for free
Page 22
More Free games -> 18 | 19 | 20 | 21 | 22 | 23 | 24 | 25 | 26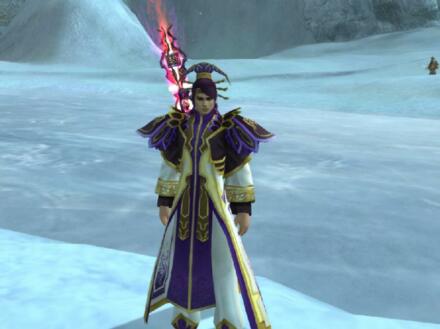 Jade Dynasty MMO
Jade Dynasty is the English-based version of Zhu Xian, one of China's most popular Free-To-Play games.

Based on the extremely popular internet novel, also titled "Zhu Xian", "Jade Dynasty" features a unique martial arts style game play wrapped in a huge, evolving game world.

Jade Dynasty offers players a multitude of features and systems not commonly found in free-to-play MMORPGs. Once inside the crisp, clean game world, players begin their quest to uncover the secrets of immortality as they first assume the role of a simple paladin. Players delve into a system where choices between good and evil begin to shape their game play experience as they obtain different skills, items and ultimately, a story that is unique to every player. Among the many great features, the classless character progression system allows players to focus on the skills you desire to create the ultimate warrior.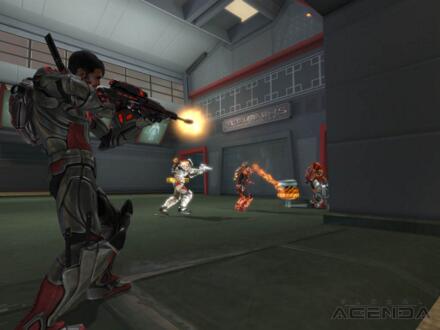 Global Agenda MMO
Developed by Hi-Rez Studios for Windows, Global Agenda is a free to play 3D third person shooter MMO with an unique fusion of shooter-based action, role-playing mechanics and grand territorial strategy gameplay. Players assume the role of an elite special agent with futuristic gear and weaponry, and battle enemy agents and robots for survival, technology and territory.

The game offers the fluid gameplay mechanics of a multi-player shooter, with elements of character progression, territory control and economy drawn from the MMO genre. The gameplay includes both player-vs-evironment and player-vs-player content, but all of it is fast-paced and highly engaging and designed to get you into the action quickly, while forever learning to master new skills.

Blacklight MMO
Developped by Zombie Studios, Blacklight Retribution is a free to play multiplayer online first person shooter based in a futuristic urban warzone. The game focuses on innovation by fully utilizing Unreal 3 technology and implementing DirectX 11, giving gamers stunning graphics. It provides players (especially FPS enthusiasts) with a massive arsenal of weaponry and gear ranging from bleeding edge side arms to massive mechanized Hardsuits.

Players can customize their weapons and gear for the perfect load out. Blacklight Retribution allows customizing everything about a weapon from barrel, ammo type, stocks, muzzles, optics, colors and even weapon tags. Also they can earn credits in game to change the tide of battle by deploying flame throwers, automatic grenade launchers and even airstrikes. The first in-game tool that players should learn how to use effectively is the Hyper Reality Visor or HRV for short, which enables the player to see through walls, locate opponents, team mates, weapon depots, and even detect a weak point in the structure of the Hardsuit. The second spectacular tool in the game is the hardsuit, a sort of giant mechanical armor. Armed with a minigun and railgun the hardsuit is the ultimate weapon.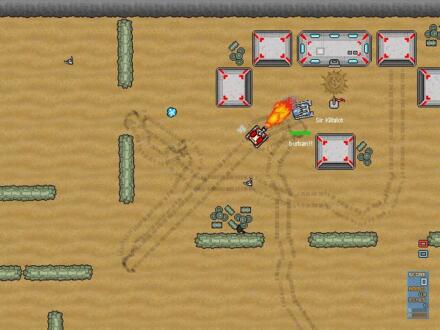 TankWars Online MMO
Tank Wars Online is a 2D online multiplayer war game specially intended for those who want to play games online without having to invest hours and hours of their time getting good at a game and without having to spend lots of money getting the latest graphic upgrade for their computer.

Its simple but addictive gameplay will have anyone playing in seconds. And for those who want more there's hidden depth in the choice of your tank, special moves and powerups, and team based gametypes that require a higher level of strategy to win.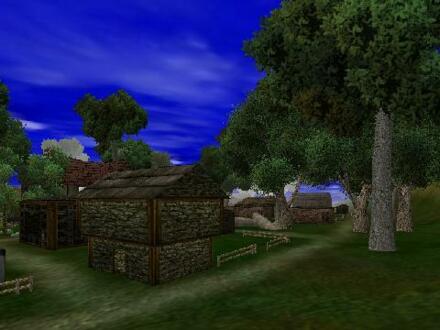 FreeWorld MMO
In a age of war and destruction where the evil minions of the void push forward to destroy the world of Seregor. In a Place where the races of the land join together to fight for a common goal in a Epic Saga of limitless adventures and excitement. In a strange and bizare place much different then the land we know sets the scene for this new MMORPG Fantasy/Sci-Fi. Battle along side your friends in the Quest of a life time to Rebuild Lord Morlock's spell book and once and for all rid the land of the Voids Treachery. No longer be held captive to the boundaries of levels and Class restriction, escape the boredom and endless agony of point and click combat. Take a step into the world of Seregor and battle to the death to once more make this a FreeWorld!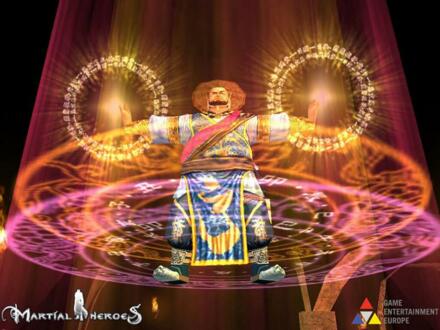 Martial Heroes MMO
Martial Heroes features a world rich in oriental heritage, martial arts and age-old legendry and offers a perfect blend between oriental medievalism and stunning fantasy. A gamer chooses the role that fits him or her best. By playing quests and using items such as swords and horses, the gamer grows into his role.
On your journey through the world of Martial Heroes you travel into areas totally different from locations you have seen before. There are mystical terrains where the night rules supreme, or lands that can only be reached through secret passages. While you progress through Martial Heroes and your character reaches new levels, many more elements will become available. This ensures richness in new experiences for players of Martial Heroes, never before encountered in any game. Of course real success comes from playing the game together. Martial Heroes offers the possibility to form a Guild. There is an unlimited number of levels that will keep the game provocative for every hardcore gamer.
Chaos MMO
Chaos is a MMO Genre: F2P Action RPG for Web Browser and developed By: JoyBit.

Chaos is a free to play action RPG that takes elements of Western mythology, ranging from Christianity to Greek mythology with a full cast of deities and Demons in a battle for the world. The game features strong storylines and quest-based content where players will delve into a number of instanced based areas to complete tasks and challenges, earning XP and in game currency to slowly level up their character and become more powerful over time. Collect gear, companions and take on more difficult features in this web based MMO that can be accessed easily after a free account registration and does not require a client download to play.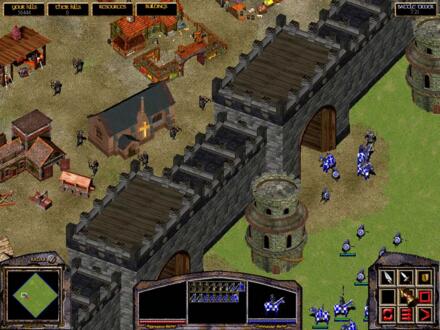 Kingdoms of War MMO
Welcome to the fantasy world of Jairon where you will take the role of a minor Lord who rules over a small fiefdom known as a Province. Your goal is to grow your Province and the Kingdom your province is associated with, by building up your lands, training Peasants as soldiers, learning magic, spying on neighboring Kingdoms, basically anything and everything that will give your Province and/or your Kingdom an edge over your enemies.

The entire game is played out in realtime in a huge persistent world. When you go to battle you will be able to actually take your armies onto the field and fight your enemy in realtime. You will hold Court with the 19 other members of your Kingdom on a regular basis and leaders from the Provinces will be elected to leadership positions in the Kingdom. Your Kingdom will engaged in diplomacy such as setting alliances, or trade relationships.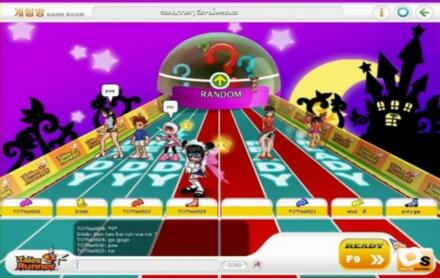 Tales Runner MMO
Tales Runner is an athletic mmo racing game created by Rhaon Entertainment. It combines the genres of social, fantasy and racing games. Players are operating characters using various equipments running, jumping, swimming, or skiing in various racing maps in several racing modes (single, team, survival, relay). Racing maps are themed around various stories, either taken from famous tales. King Henry is the king of a beautiful country. To make the people happy again, he started the "Fairyland Sightseeing Racing Competition" with a fairy tale theme. The winners of the competition will be awarded a stone that can fulfill any wish. Tales Runner's character development consists of gaining experience points and levels and gaining various pieces of equipment which can be used to improve the characters's abilities, either by purchasing them from the in-game shop, or as prizes for racing, participating in events, or completing quests. With low system requirements, everyone can compite and run for any wish you have in mind. What would you like to ask?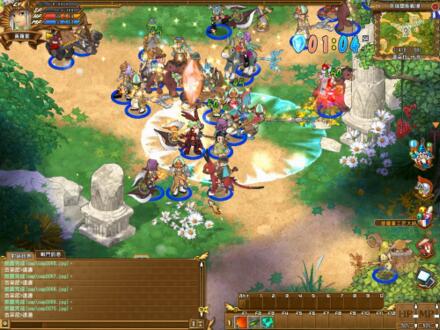 Myth Angels Online MMO
Developed by UserJoy Technology for Windows and PlayStation 3, Myth Angels Online (MAO) is the newest title of the Angels Online series. As free to play mmo title, has kept the original 2D cute style anime flavor of Angels Online, and presents whole new game features, such as instance dungeon mode and pet troop. Based on Greek Mythology, gamers act as warriors called by the gods and goddesses to fight in the battles against evil forces. Gamers can go solo or with their friends to explore the Myth and enjoy the arcade-type excitement to wiping out monsters in the instance dungeons. Besides, gamers can raise various adorable pets to create their own pet troop, and ride on powerful robots to conquer the battles. It features fast combat pace and Magnificent battle effects; various ways of looting; integrating and decomposing equipment; an innovative pet system with a maximum carrying capacity of 10 pets; an instance battlefield, which allows players to form teams and get rewards through fighting; and specific fighting targets.


OmensRealm MMO
Omens Realm - Alliance of the Three Worlds is a server of Odyssey Online Classic orginally made by Bugaboo. This Free online RPG server offers classical yet realistic game play. Made from simple programs and projects, this game is simple with addictive game-play.
Choose from over 12 different classes including Mages, Knights, Paladins, Necromancers, Thieves, Ninjas, and more, with beautiful music, hundreds of magical spells and end-less gaming. Start a long adventure, trade and find fortune, start and rule your own guild with your own castle, slain dragons, or just to come on and chat with friends, the destiny is in your very own hands!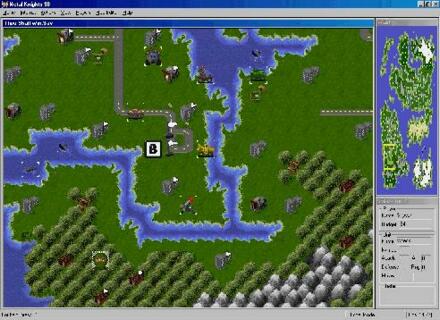 MetalKnights MMO
Metal Knights is a turn-based game. This means that once you've taken your turn, it's up to the other players do theirs before you move again. It takes between 5 and 10 minutes to play a turn, so feel free to play in more than one game at once if you want to play a bit longer! :) Keep in mind that at first your empire is quite small and there won't be much to do in a turn until 4 or 5 turns into a game. And after 15 to 20 turns, your empire may get very huge and playing your turn may take you much more time to complete, as you may have to manage a very large number of cities and units. It's a good idea to spread out when you join games as you'll eventually have many games that will take long time to play all at once if you join them all on the same day.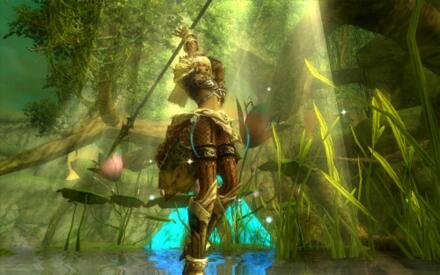 Prius Online MMO
Developed by CJ E&M Corp for Windows, Prius Online is a free to play 3D cinematic MMORPG with high quality production, immersive storyline, three character system, and many other unique features. Prius' storyline are many dramatic in-game movie scenes. Unlike traditional cut scenes, the scenes in Prius are rendered on demand, featuring your character in the cinematic sequences.

The key feature of Prius is the Three Character System (3C System), which allows players to utilize their main character, the Adventurer, their female companion, the Anima, and enormous powerful mercenaries, the Gigas, when in battle. The Anima, whose abilities offer support and protection to the Adventurer, summons the Gigas to demolish bosses and foes. Players get to play all three characters on a journey to defend Prius from evil. Prius offers a large variety of dungeons, ranging from traditional instanced, through timed dungeons to arena type survival waves. In an effort to keep players on their toes several interesting mechanics and difficulty settings has been implemented, affecting enemy spawning. Players can expect random spawn locations, random patrols, and even mini bosses.

Monkey King Online MMO
Monkey King Online is a Free to Play Browser MMO develobed by R2Games.

Battle among the Immortals of the Heavens in monkey king online where you step into the boots of one of four key champions sworn to return peace through bloodshed if needs be! Based around the novels journey to the West and with key elements of Chinese mythology, Monkey King Online is a story driven free to play browser MMO RPG. The focus is to build up your own character, work together with other players and combat new challenges at every turn whilst uncovering the larger story arc. With stunning illustrated graphics and sleek GUI interface players will enjoy walking around the different environments and meeting new monsters and characters in the game

More free MMORPG Games -> 18 | 19 | 20 | 21 | 22 | 23 | 24 | 25 | 26