online mmorpgs
Page 26
More Free games -> 22 | 23 | 24 | 25 | 26 | 27 | 28 | 29 | 30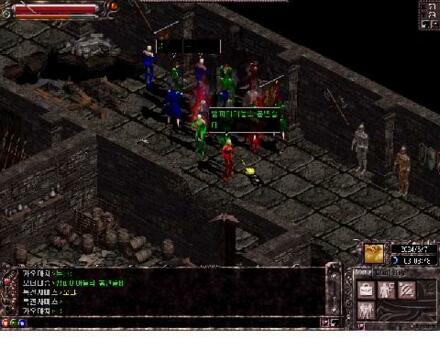 DarkEden MMO
Developed by Softon Entertainment, DarkEden is a free-to-play, horror/action massively multiplayer online role-playing game. Featuring isometric projection graphics and classic hack-and-slash gameplay, DarkEden is a nostalgic throwback to the classic MMORPGs of the 1990s. The game mixes classic Asian, medieval and sci-fi fantasy aspects to create a unique modern horror environment. Players join the ranks of one of the three warring factions, then gear up and dive into the fray for large scale warfare and sieges between the guilds.

Rosh Online MMO
Developped by Galaxy Gate and published by Ignited Games, Rosh Online: The Return of Karos is a fast-paced action oriented MMORPG.

In Rosh Online: The Return of Karos, players take on the role of a hero determined to break the curse of darkness falling over the fantasy world of Asmara and ascend to ultimate glory by becoming the mythical Karos warrior. Through quests, guild clashes and large-scale player-versus-player action, Rosh Online's warriors fight to dominate the world's vital energy source, Fletta. Fletta provides the basis for the game's unique and complex alternate progression system. Alongside traditional experience point-based leveling within the game, Fletta energy can be used to increase stats, give buffs, buy resources and enchant items.

WindGlory MMO
WindGlory is a Free-to-Play Browser MMORPG developed by Proficientcity

Based in a fictional fantasy realm wind glory allows players to fight up in the sky where both the powers of good and evil are locked in an endless bloodthirsty conflict with each other, unified forces of the light against the armies of Dragons, Demons and dark races that wish to bring an end to hope and all that is good. The world itself is in danger, but with the prophecy of a human that will be able to use the soul stone, and amulet of great power, they can stop the forces of evil and save everyone by banishing this darkness forever.

Rise of Mythos MMO
Rise of Mythos is a browser online collectible trading card game with MMO elements, developed by GameFuse for internet browser, which offers you deep PvE and PvP modes. Fight to protect the city of Silver Heron Ridge from encroaching evil forces in an exciting PvE Campaign, face powerful AI opponents with other players in Challenge Hall, and fight your way to the top of Ascension Tower for powerful rewards. Choose one of four powerful classes and build your deck using creature cards from seven distinct factions, show off your deck building skills and claim victory over your fellow players in the Arena.

GolfStar2 MMO
GolfStar Season 2 is the free to play Golf Simulator from Gamigo; pick up your clubs and head over to the golf course and go up against other players in friendly and competitive matches. A combination of skill, gear and luck is needed, but with time and patience you'll work your way through the rankings from semi-pro to pro and will no doubt be a Master in no time.

There five different game modes available in GolfStar2, each one offering a different style of play; Stroke puts to players against each other and the one with the fewest amount of taken shots (strokes) wins, in a Match up to four players compete in two teams to see who wins the most holes in the entire match. In Skins players can wager money with each other per hole and the winner takes the prize! The game also offers Competition where up to 20 players go solo in a race against the clock, earning more points for sinking their ball before moving on to the next hole, finally Team Competition, where up to 20 players are divided into two teams and earn points with their final placement after the competition; the scores of all players are added up to determine the winning team.

The Lost Titans MMO
The Lost Titan is a browser based massively online roleplaying game developed by ZQGame, in which players journey through the world of Aristos, a magical realm created and managed by two Titan Gods named Hyperion and Ophion.

For hundreds of years, the land of Aristos has thrived under the ruling balance of two Titans. On one fateful day, Hyperion mysteriously disappears, and the world is thrown into chaos. Journey with the protectors of light in search of the lost titan and restore order to save the world.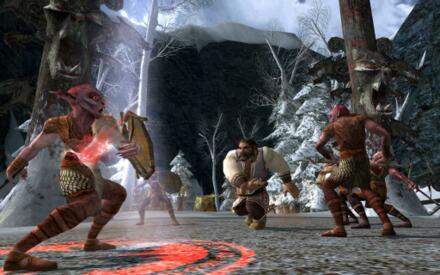 Lotro The Lords Of The Rings Online MMO
Developed by turbine Lord of the Rings Online is a massively multiplayer online role-playing game set in the world created by JRR Tolkien, here you adventure into Middle Earth as one of the iconic races from the books and films and carve out your own legend. In-depth character customisation, quests and larger storylines, exploration and discovery as well as crafting and many other MMORPG staple features can be found within the game.

The game itself has been running for many years now and still has a high core membership that regularly play, giving a large pool of players to group with when heading off on your adventures. Even as one of the older MMORPGs on the market Lord of the Rings Online is still constantly updated with new features, patches and expansions. In the newest and expansion alone players can now level up their hero to level LXV, creates customisable soldiers in the newest Skirmish system and explore the Deadly Sword-halls, the Savage Warg-pens and the ancient Dungeon of Dol Guldur.

Rusty Hearts MMO
Developed by Stairway Games for Windows, Rusty Hearts is a free to play Hack and Slash MMORPG set in a gothic world with anime graphics. It features beat-em-up combat action and different characters to choose from with their own weapons and storylines. Players can party up for explore dungeons through instanced stages.

The three different characters are: Frantz, who supplements his swordsmanship with dark magic granted by his vampiric blood; Angela, who can summon fire and orbs of arcane energy to blast all who stand in her way; and Tude, the perfect combination of man and beast; ducking and weaving like a boxer before pouncing like a ravenous wolf.

FEAR Online MMO
FEAR Online is a Free to Play MMO FPS, developed by Inplay Interactive

Set after the events that occurred in FEAR 2: Project Origin, players return once more to the city of Fairport, now in ruins after the first FEAR team were sent in to take down the Armacham Technology Corporation (ATC) and detonated a nuclear device. The city is now swarming with all manner of supernatural and monstrous threats that have emerged as a by-product from the "scientific" research projects that were being undertaken by the ATC. A new government team has been sent in to destroy what remains of the black Ops ATC soldiers, a super soldier team of psionics known only as the [Redacted], who must clean up the mess in Fairport and recover proof of Armacham's activities.

World of the Living Dead WoTLD MMO
World of the Living Dead is a free to play massively-multiplayer zombie game which features strategy gameplay and life or death resource management in a huge game universe. WotLD is a game you play in your internet browser. No downloads or plug-ins are needed. You need to use a modern browser such as Google Chrome or Mozilla Firefox.

The world has been overrun by the living dead. The national Emergency Control & Relief Agency (NECRA) was established to take over management of the most important global issue: survival at all costs. You play the role of a NECRA operative who has been sealed into a secure bunker and given the task of remotely guiding survivors to supplies and shelter.

Absolute Force Online MMO
Absolute Force Online (AFO) is a free-to-play fast-paced tactical Shooter MMO developed by TQ Digital. Built on the Unreal Engine 3, this game delivers stunning graphics that perfectly display full-motion video effects, opening up a whole new era for visual experiences in online games. Players will join one of the two opposing factions fighting each other in never-ending skirmishes: the evil Fallen Angels and the proud Hand of Justice.

In addition to the traditional game modes such as Deatmatch, Team Deatmatch, Capture the flag, Bomb mode and Zombie mode, AFO also features several unique modes which are absolutely exclusive to this MMO providing the ultimate fighting experience. There are, for instance, the Exclusive Hero Battlefield mode, in which the character having suffered a certain number of deaths will turn into a hero with increased power and abilities, or the Arsenal mode that supplies players with better weapons each time they've killed an enemy. Choosing the unique Vehicle mode offers the opportunity to take part in exciting 5v5 helicopter fights.

Ice Age Online MMO
Ice Age Online is a free game, directly playable from browser and set in the world of the animated film "Ice Age". To begin own "jump & run" adventure is very easy: you have only to register and log in the game web-page. Now the first thing to do is to create your character, a sloth through and through similar to Sid (main character of Ice Age), but customizable as you prefer (it's possible to create it male or female, to choose hair and some accessories). The purpose that our alter ego has to achieve is to save own pack and other friendly animals from the glaciation's hardness, collecting resources of all kinds (not only acorns… but also watermelons, ham and everything you may need to survive).

GameGlobe MMO
Gameglobe, developed by Square Enix, is both a platform that allows players to unleash their creativity by creating their own fun and engaging game and a unique free to play action adventure browser-based game. With just a couple of click, players will be able to explore endless inspirational, fun and visually stunning game worlds and creative possibilities made by creators just like you from all around the world, right from your web-browser.


Alliance Warfare MMO
Alliance Warfare is a free-to-play real time strategy browser game developed by Digital Experience. The game is set in a land of war where the ancients have abandoned four nations to their own luck. Players have to build a city, train troops, research technology, and expand their territory.

To expand an Alliance Warfare starting city into an empire, buildings must be constructed and upgraded. Players can build apartments, barracks, spy camps, stables, factories, storehouses, taverns, markets, hospitals and a city hall among others. You can train several types of troops as pikemen, militia, peasants, axemen and swordsmen.

More free MMORPG Games -> 22 | 23 | 24 | 25 | 26 | 27 | 28 | 29 | 30