browser mmorpg
Page 28
More Free games -> 24 | 25 | 26 | 27 | 28 | 29 | 30 | 31 | 32
Dragomon Hunter MMO
Dragomon Hunter is a F2P MMORPG developed by X-Legend.

Dragomon Hunter is an epic free to play MMORPG where players take on the role of adventurers in the world of Wyveria, a vast land populated by strange, exotic and terrifying Dragomon, native creatures that roam the land. Adventurers seek out these creatures to hunt them for trophies and loot, fame and fortune, or for the ability to tame these wild beasts and take them as pets. With colourful chibi/Japanese cartoon style characters and graphics the game lends itself well to a younger/mid-teen audience and promotes exploration, PVE, early game PVP and crafting.

Battle for Gea MMO
Battle for Gea is a F2P Browser Trading Card Game, developed By: Iron Belt Studios.

In Battle for Gea players go head-to-head against each other or against the challenging computer AI as leaders have of one of nine different Factions/Armies, each with around 30 different cards to unlock and collect. With unique battle mechanics players must use strategy and tactics to overcome their opponent in one-on-one duels using powerful cards that fall into a variety of categories that help shape your preferred strategy and each Faction having its own style of gameplay. Battle for Gea is a free to play MMO and can be played directly in your web browser without the need of a client download, players simply register quickly on the official website and can play the game in moments.

Argo MMO
Developed by MGame for Windows, ARGO Online is a steampunk sci-fi MMORPG which throws players into a futuristic world, after the fourth World War, where two factions -the tech-savvy Noblians and the nature-inspired Floresslah- are trapped in a logstanding struggle for control of the mysterious and powerful resource known as Earthdium, used as a source of fuel, essential for powering mechanisms, and utilized in variety of other ways throughout the game.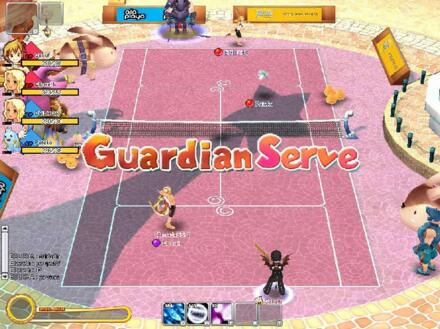 Fantasy Tennis MMO
Fantasy Tennis Season 2 is a fantastic and colorful free-to-play MMORPG with a twist. Take to the courts and compete against players from around the world with a combination of serves, swings, and spells as you level up and customize your character. Whether you choose to be speedy, hard-hitting, or an expert at calling down meteor storms and tossing fireballs, you'll need quick reflexes and a sharp mind to win the match!

Fantasy Tennis Season 2 Features Include:

Berserk The Cataclysm MMO
Berserk: The Cataclysm is a Free 2 Play TCG MMO developed by Bytex, for Web Browser, iOS and Android.

Berserk: The Cataclysm is a fantasy based free to play card collecting MMO where players must build up their card decks from various fighters, creatures and monsters and go head-to-head against challenging AI competitors and other real-world player rivals in head-to-head one-on-one duels. The game features a variety of different PVP and PvE battle types as well as a land ownership system that gives players access to new resources. The game can be played through various web browsers, on iOS and Android and also directly through Facebook.

Starlight Story MMO
Set in a wondrous world in which magic and technology vie for supremacy and developed by UserJoy Technology, Starlight Story is a free-to-play browser-based MMORPG with anime-styled graphics. In this game, players wind up embarking on a journey to restore the planet doomed to die by summoning up their friends while taking along their pets and equipping themselves with powerful equipment and armour.

Starlight Story features unique mount and pet systems. The mounts provide stat boosts as well as the expected movement speed increases, and they also stay active during combat, while thepets are integral to combat, fighting by the player's side from the very beginning of the game. Players can also find an exclusive superstar transformation system which allows players to assume the form of previously slain bosses. These transformations are far more than cosmetic, temporarily giving players significant stat boosts.

Sevencore MMO
Sevencore is a fusion of the fantasy and sci-fi genre, this free to play client based MMORPG developed by Noria for Windows is the perfect blend of magic and machine set in the foreign land of Inadar. A war that has spanned centuries between two feuding civilizations, the Goldian and the Amaad, has over time consumed the continent and even those who would seek peace have been brought into the conflict. An alliance between the seafaring warriors of the Einher, the mystical, nature loving Nuuk and the technologically and scientifically advanced Sion has now formed and taken the side of the Goldian. Together this brutal alliance has rallied against the Amaad and day by day their numbers grow steadily smaller.

Andromeda 5 MMO
Andromeda 5 is a sci-fi space browser game developed by XS Software and playable on a number of platforms like PC, MAC and iPad. In this game you can explore the beauty of 20 magnificent galaxies, fighting anyone from harmless freelancers, traders and space droids to the deadliest pirates, assassins and battlecruisers while playing in different modes ranging from free-for-all battles to team-based games and improving your pilot with more than 30 skills.

Might and Magic Heroes Online MMO
Might & Magic Heroes Online is a web Browser F2P RPG Strategy MMO game.Developed By: Ubisoft

In Might & Magic Heroes Online players are able to step into the world of good versus evil, light against dark, the endless battle between life and undeath as two powerful factions collide in an endless battle and players rise as the Heroes that command the infinite armies that wage it. This free to play browser MMO features strong story driven RPG elements combined with a strategic and tactical based combat system as well as a variety of other staple MMORPG features including questing, crafting, PvE and especially PVP as players can go head-to-head against other users from around the world.

Jagged Alliance Online MMO
Jagged Alliance Online is a turn-based tactical browser game and is part of the popular Jagged Alliance series. Jagged Alliance Online features top-notch 3D graphics based on the Unity 3D engine. There are more than 100 missions in all corners of the world and more than 60 different mercenaries with individual attributes, plus a custom merc representing the player. You can customize your mercs with hundreds of different weapons and countless equipment items and upgrade your headquarters. Jagged Alliance Online offers deep tactical gameplay with a variety of mission objectives and a sophisticated AI with different behaviors for different types of enemies.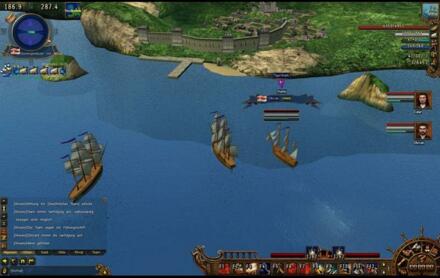 Bounty Bay Online MMO
Bounty Bay Online is a massively multiplayer online adventure that leads you into an exciting time of sea explorers & pirates. This swashbuckling adventure awaits everyone from the newbie-sailor to the adept captain, from the buccaneer in Royal command to the wicked pirate. Steer your ship, survive sea battles, sail to safe harbours and explore the world of the 15th, 16th & 17th centuries. Its up to each player in Bounty Bay Online to choose whether they want to be an explorer, merchant or pirate!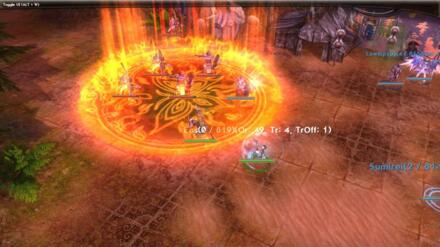 Atlantica Online MMO
Atlantica brings back classic turn-based gameplay and marries it to a deep strategic framework that encompasses combat, character/party development and city/country management. Developed by NDOORS and published by NEXON.

NDOORS designed Atlantica's combat, mercenary and city/country management systems to set it apart from the rest of the MMO market.

The turn-based combat system offers players the chance to strategically plan every move of the nine characters in their group. Players can form teams of three to bring 27 controllable characters into combat. Or for simple fights, players can preset each character/mercenary's skill set and let the auto-battle system resolve the fight.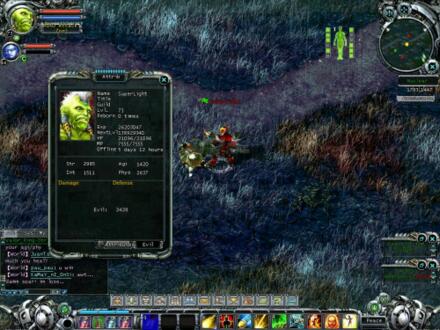 2029 Online MMO
Developed by IGG Inc for Windows, 2029 Online is a sci-fi free to play based RTS title that features some familiar RPG elements in combat. The environment in 2029 world is as diverse as the options for combat. Encompassing a huge world with a lot of different landscapes and terrain, there is plenty of room for exploration lasting days on end. Cross the wide open plains, cut a path through the dense forests, venture to the molten edges of volcanoes, fight the searing heat of the desert and brave the frostbitten glaciers.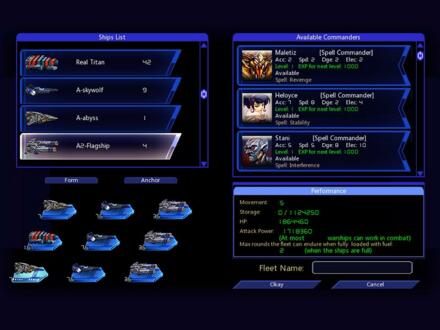 Galaxy Online MMO
Galaxy Online is a strategic online game combining a powerful battle system and abundant battle expressive force. The game is set across the vast universe, and players from different forces can PK freely. Battles rage constantly and in this galactic sphere, the law of the cosmos rules. Players must promote their strength ceaselessly to maintain their position, and only the bravest and wisest commander can be the King! The game not only offers tremendous battles to engage in but also tests players' strategic design ability. Players need to build a home galaxy as a base, and they need to form a fleet to crusade and occupy more galaxies to expand their strength.

More free MMORPG Games -> 24 | 25 | 26 | 27 | 28 | 29 | 30 | 31 | 32