mmorpg list
Page 25
More Free games -> 21 | 22 | 23 | 24 | 25 | 26 | 27 | 28 | 29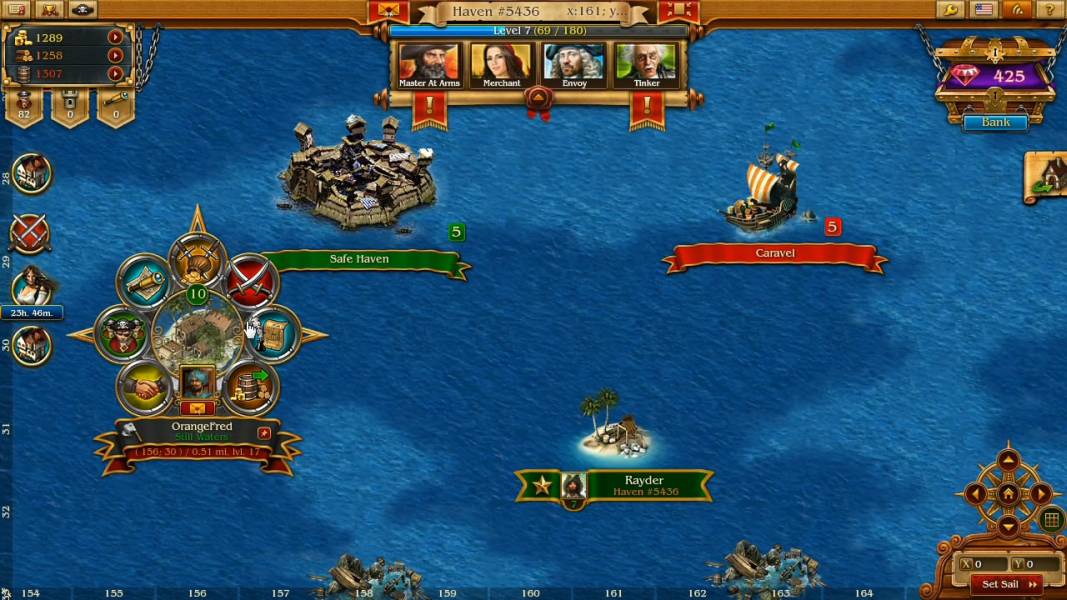 Pirates Tides of Fortune MMO
Pirates: Tides of Fortune is a MMO Genre: F2P Base Building Strategy for Browsers. Developed By: Plarium

Pirates: Tides of Fortune is a free to play pirate themed MMO strategy where players must establish their own pirate haven, a stronghold to begin their operations and establish a powerful pirate fleet so that they can go head-to-head with other powers across the seven seas including both AI and players alike. Packed full of features the game has a simple learning curve, aided by an NPC guide leading players through the game, but requires high-end strategy in the later game. Players can access Pirates: Tide of Fortune through the official website where they can sign up for an account and play directly through their web browser without the need of downloading any client.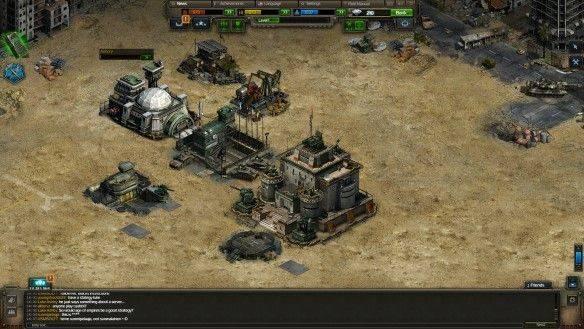 Soldiers Inc MMO
Soldiers Inc is a Free to Play Browser MMORTS, developed by Plarium.

The theatre of war is the battle torn region of Zandia, where now private militaries and corporate organisations have moved into the area to claim some of the available wealth from the huge mineral deposits that have recently been discovered. You are one such military, hired by the Syndicate to establish a base of operations in the area and manage the company's affairs and securing the minerals by whatever means necessary. Competition is heated and in a part of the world where the world's leaders turn a blind eye everything is up for grabs as disputes and claims are settled by bullets and body counts.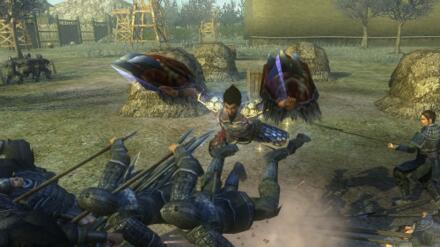 Dynasty Warriors MMO
Developed by Techmo Koei for Windows, Dynasty Warriors Online is an action free to play online 3D MMO game with tactical combat. It is set in the Three Kingdoms era of Ancient China and the beautiful graphics will transport players back into the heart of this dramatic and romantic period. This game artfully combines MMO elements with the fast paced, exciting combat players have grown love from other Dynasty Warriors titles. The action oriented gameplay is not all that common for MMORPGs and will be something that sets DWO apart from the rest.

BigHead Bash MMO
BigHead Bash is a frantic free-to-play browser-based multiplayer shooting game developed by Spicy Horse Studios. Set in a world of collectible vinyl toys, the title offers swift and frenetic team-based matches in which players fight with a huge variety of weapons ranging from conventional arms like sniper rifles, machine guns and rocket launchers to even hilarious contraptions such as pepper grinders or tea canons.

Due to its fast-paced action, quick kills and lots of explosions, this shooter is reminiscent of old-school death match games but provides a much more varied gameplay experience featuring multiplayer, co-op, team and capture modes for matches of up to 8v8. Players compete in real-time against each other. When being out on a kill streak, characters' heads inflate which, on the one hand, gives additional boost to their damage but on the other makes them a bigger target for the enemy team.

DK Online MMO
Dragon Knights, also known as DK Online, is a free-to-play anime-styled MMORPG set in the medieval fantasy world of Litos where the malevolent ancient dragon Kharvag has risen once again. Now all the races must set aside their differences and join forces against the evil dragon. And players are meant to re-establish the tradition of the Dragon Knights and protect Litos from Kharvag. Developed by SG Internet in conjunction with RPG Factory, this social game with a strong focus on PvP encourages players to team up with others to overcome the toughest challenges and have lots of fun.

Heroes of the Banner MMO
Heroes of the Banner is a F2P Tower Defence MMO browser game, deeveloped By: R2 Games.

Heroes of the Banner is an exciting free to play MMO set in a fantasy realm and focuses on players having to defend their villagers from hordes of rampaging enemies. Using traditional fantasy elements such as orcs and Demons the game also touches upon aspects of Norse mythology with a variety of Heroes and deities from the Norse mythology being summoned as powerful heroes to help the people in their darkest hour. The game can be accessed easily through the publisher's official website after a registration and then played directly in player's web browsers with no need for a client download.

Black Gold Online MMO
Black Gold Online is a Free to Play MMO RPG game developed by SnailGames.

Black Gold Online is a free to play fantasy-based MMO RPG where players get to step into a unique world of war, magic and heroes players get to step into the shoes of their own future saviour where they can choose from being a variety of different classes of the dependent on which of the available races you choose to play. The game revolves around the clash of two mighty factions were ideals and technology clash, a mix of fantasy and steampunk including hard-core PVP and a unique Guild warfare system. The wide selection of different MMO RPG features available players will reward playing Black Gold Online.

Golden Age MMO
Golden Age is a free2play mmorpg browser based published by Aeria Games. Inside the game there are a lot of features and let the player to go around the world with his character by a 2D side-scrolling graphic.


The combat system works throught a card system, previously seen in other browser games. With these cards the player can decide to attack with different units of his army and defeat the enemies.
At the end of every war the player will obtain different rewards such as golds, items and gear items that the player can use to upgrade his hero.

Blade Hunter MMO
Blade Hunter is a Free to play MMO Action RPG genere type game for Web Browser plataforms, developed by R2Games.

Blade Hunter is a free to play browser-based action MMORPG that blends classic MMO features with a side scrolling 2-D platform arcade beat-em-up style game in a vibrant fantasy setting. With exceptional manga style and anime graphics for both the character art, backgrounds and explosive combat attacks the game is extremely fast-paced an action packed. Adventure across a huge world, taking on quests from the various characters met along the way whilst levelling up the character's abilities and learning to perform even more devastating attacks.

Nova Raider MMO
Nova Raider / MMO Genre: F2P MMO Space Shooter . Platform Availability: Windows / Web Browser / iOS . Developed By: Sublinet

Nova Raider is a free to play space shooter MMO accessible on multiple platforms where players control their own starfighter spaceship out in the unknown universe as players work to beat back enemy factions, acquire resources, complete quests and upgrade their ships to make them more efficient and powerful. The game has enhanced 3-D top-down visuals primarily using static rendered graphics with seamless animations and an intuitive and simple user interface. After an account registration players can log directly into the game using Facebook, iOS or a small Windows client and start playing instantly.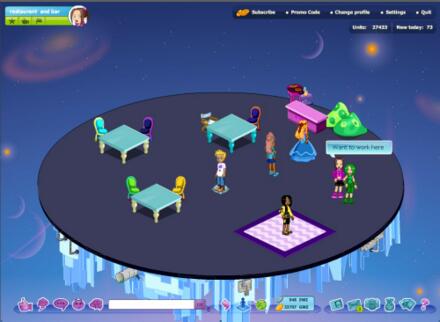 Woozworld MMO
Ready to play directly in your browser and eveloped by Woozworld Inc. for internet browsers. Woozworld is a browser-based virtual MMO world in constant evolution designed for tweens (ages 9-14). In Woozworld, tweens can safely create their own universe, play, and communicate with each other. Woozworld has creative functionalities as well as hundreds of games based on popular childrens' TV series. Woozworld is a 100% safe environment.

In Woozworld, every child can: Create and customize his/her Woozen with accessories; Create his/her Unitz and transform the world; Vote for the best Unitz and Woozen; Play and view hundreds of games and videos (by territory); Communicate and start Spellz battles with others players and friends; Take on the world by storm and complete diverse missions; Earn Beex and Wooz to buy objects; Participate in Woozworld's animations; As well as many more free benefits!

Panzar MMO
Based CryEngine 3 and developed by Panzar Studio for Windows, Panzar is a unique free-to-play online multiplayer action MOBA game. In this game two teams of players against each other, fighting for victory in a variety of game modes, such as Siege, Domination or King of the Hill. Players are able to command their character, chosen from 8 different classes, in fierce and ruthless combat.

A brutal and fast paced action combat system awaits you in this game. You can attack and block to defend yourself and to do this you can use regular attacks and power attacks which cause much more damage, while blocking enemy attacks in order to survive. The block protects the character from melee and ranged damage, and the character of different classes can block different amount of damage. Moreover, you will be able sprint to quickly approach to the enemy or retreat from the most dangerous situations.

Glory of Gods MMO
Glory of Gods is a Free to play MMO Action RPG, is a browser game debeloped by BoyJoy.

The lands of Masure Mainland had for years lived in a quiet peace up until Demons invaded their lands with the intent of destroying all its inhabitants and conquering the continent for themselves. With the help of ancient dragons who banded together the civilised races of sprites and humans, gifting them with divine and powerful abilities, the Demons were driven back from the land. With the continent in ruins Amora and Rophnek, to who had previously championed the Dragons, tried to claim Masure Mainland as rightfully theirs to rule, but in their failed attempt were exiled to the distant continent known as Devil's Carlo. In their solitude they discovered Gorena, the imprisoned Demon Lord, and in exchange for his mighty Demon armies released him from his prison and have now once more waged war on the mainland.

Victory The Age of Racing MMO
Developed by Vae Victis, Victory: The Age of Racing is a world inspired by the legendary open wheels racing scene, but revised with a post-apocalyptic art direction for cars and tracks which gives to Victory a unique visual appearance in the racing games niche. Victory is based on quick competitions where players gain experience points and collect different car items to increase their car's attributes and reach the top of the leaderboard.

Victory is a game for the casual racers that want more: realistic car physics and a real racing experience with real time collisions, maintaining easy to learn game controls. An easy to use realistic physics means an unprecedented car handling in a game for everyone that is both easy to learn and hard to master. Victory is also a game for the hard core racers that don't have time for a full professional 3 hours race and want to race in a more casual and funny gameplay.

More free MMORPG Games -> 21 | 22 | 23 | 24 | 25 | 26 | 27 | 28 | 29