3d mmorpg
Page 21
More Free games -> 17 | 18 | 19 | 20 | 21 | 22 | 23 | 24 | 25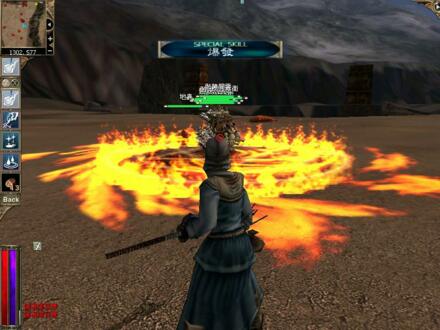 Risk Your Life MMO
Risk Your Life is one of the few MMORPGs (Massively Multiplayer Online Role-Playing Game) that bring you an online Virtual reality atmosphere that is both completely interactive and immersive.

RYL is a well-balanced MMORPG that allows players to create their own character, define its role, do battle with it, and much more in a virtual world. No longer do players have to face monotonous individual tasks but they can now interact with hundreds or thousands of other players from all over the world and undertake the adventure of a lifetime together.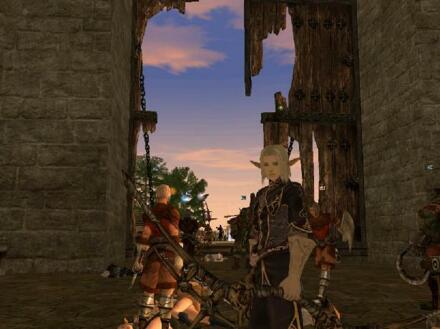 Lineage 2 MMO
The world of Lineage II is established with three kingdoms at its center which encompass the two large continents. Aden, the new kingdom was established after Raoul, the young king successfully quenched a civil war. Elmore, the military superpower, is located in the northern part of the continent. It boasts that it is a direct descendent of ancient
Elmore Aden kingdom. Gracia is located across the ocean on the west. It is currently embroiled in a chaotic battle among blood relatives trying to take over the throne. While these kingdoms buffer each other's power, within each kingdom since each manor has strong desire for self-rule. Therefore the kingdoms are vulnerable to the potential of internal strife as well.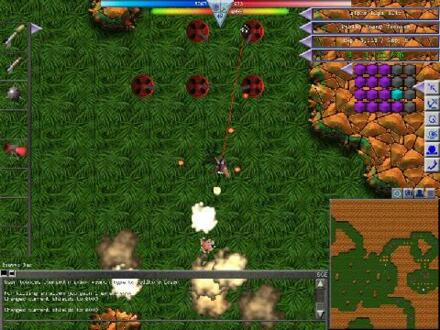 StarPort MMO
Starport: Galactic Empires is a game of multi-player action,
strategy, and role-playing that lasts for 2 weeks. The team and
player with the highest score at the end are the winners. You can
work alone or with a corporation, which is a team of up to five
players. New weapons, ships, and specialized devices can be bought
at StarBases. Since these things are bought, its a good idea to
amass as many credits (money) as you can. Credits can be gained in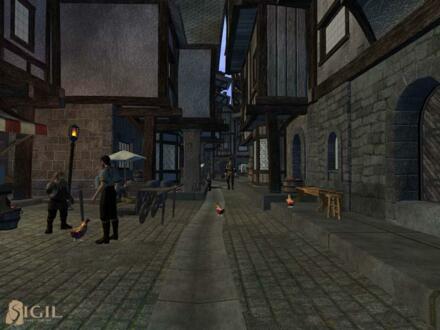 Vanguard MMO
Imagine a vast, detailed world of swords and sorcery, of dragons and knights, of fiery swords and chests overflowing with treasure… a world in which a myriad of sentient races and creatures, many of whom players will be able to base a character on, live and affect change. A place where players can follow very different paths of advancement, including assuming the roles of adventurers, crafters and merchants.

Characters will not only own buildings and vehicles, but they will also whisper into the ears of kings, manipulate the hand of justice, and change the direction of history. They will make their mark on a world we initially create but they ultimately shape and form.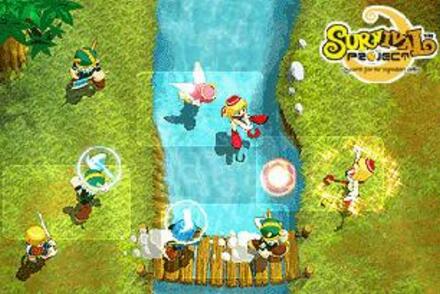 Survival Project MMO
The Survival project (Surp) is an online action network game that you can do a real-time match against other users connecting online.
<Survival Project> offers 8 modes that provide different missions by each, and it offers 8 maps provide distinct environmental condition.
There are 8 cute characters with individualities that have their own main weapon and strong points. You can choose characters and confront divided into 2 teams to 4 teams. You can command various strategies and tactics by using provided environmental conditions and various items.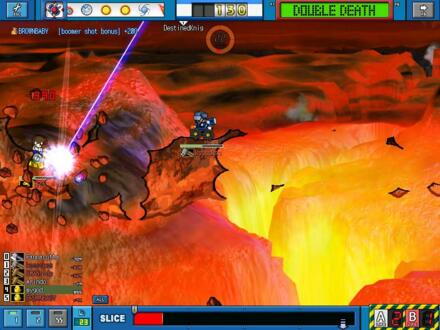 GunBound MMO
For a long time, we have worked in the game industry, and have applied
our creative talent into creating Mobiles that you have never seen
in other shooting games.

With many unique types of armour, we open this game to you, so you can develop crafty and even sneaky! new strategies. The Moondisk also changes the gravity on each map, making it necessary to re-calculate how
the atmosphere will a re-calculate how the atmosphere will alter
how you fire. It's important to use your weapons well and adapt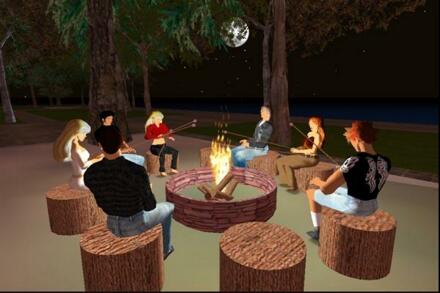 Second Life MMO
Second Life is an online digital world, built, shaped, and owned by its participants. Create a shared reality in a world full of people, activities, adventure, and fun. If you are a designer, programmer, or inventor you will be blown away by the variety of opportunities Second Life provides.

Create beautiful scripted 3D objects in a totally live online environment - from weapons to clothing lines to motorcycles.

Explore a rapidly changing and expanding world simulated on over 100 servers (with new land added almost daily), containing hundreds of thousands of user-created objects, daily and nightly hosted events, games to play, and people to meet.

Orcs Must Die Unchained MMO
Orcs Must Die: Unchained is a Free 2 Play Strategy MMO ( Fortress Siege/Tower Defense MOBA) developed by Robot Entertainment.

Produced by Robot Entertainment, Orcs Must Die: Unchained is a free to play action packed-based "fortress siege" MMO where players can choose from a variety of different classes/characters and go head-to-head against other players or challenging AI in an attempt to destroy their opponents defences and push through waves of minions into their base.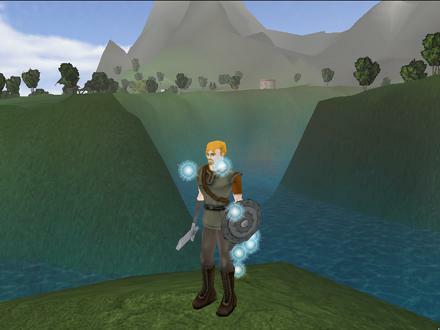 Regnum Online MMO
Regnum Online is a MMORPG inviting you to PLAY FOR FREE with no level or time restrictions. All that is required is that you fight for your realm.


- Regnum offers 3 realms to choose from.

- 9 fully customizable player characters.

- An ever expanding number of quests.

- The ability to capture forts and castles.

- Expansive lands to explore.

- Glorious graphical environments in DirectX and OpenGL.

- Support for Windows and Linux platforms.

MU Classic MMO
MU Classic is a F2P MMO RPG Browser Free-to-play game, developed by NGames.

MU Classic is a free to play 3-D RPG where players can control their own character, explore a vast realm filled with adventure and challenges and explore a wealth of in-depth features ranging from PVE to PVP content. With five classes to choose from players will be able to acquire and upgrade their own gear, unlock new abilities and skills and increase their power to face even greater threats in the world. MU Classic can be accessed through your web browser without the need of any plug-ins and does not require a client download.

Generals of War MMO
Generals of War is a Free-to-play Browser Empire Strategy game, developed by Playzo GmbH.

Generals of War is a strategy based free to play MMO where players take control of their own forces as a general in the First World War, charged with leading an army, building up their own command headquarters and fighting for their country against challenging AI and other players from around the world. Players must advance their technology, acquire resources, field a powerful military force and work towards becoming glorious in battle and reaching the top of the game leaderboard. Generals of War is a browser-based MMO that is accessible directly through the official game's website and does not require any client download to play.

Endless Fury MMO
Endless Fury is a F2P Action MMO browser game, developed by Ngame.

At from an unknown lab you play the young hero or heroine trying to find out their identity and origin, filled with a mysterious energy you discover you have the capability of unleashing powerful abilities when channelling your rage. The product of a dark organisation your goal is to seek out this faceless enemy, find answers and punish those who would usually as a lab experiment.

Summoners Legion MMO
Summoner's Legion F2P TCG MMO browser game. Developed By: R2Games

Summoner's Legion is a free to play trading card/card collecting game where players must acquire their own army/deck of soldiers and go head-to-head against challenging AI opponents facing off against real-world players in PVP matchups. The game offers a high level of strategy as well as addictive gameplay and is ram packed with features as players earn XP, level up and unlock them. Summoner's Legion can be played directly through your web browser after an initial account registration and does not require any bulky client download this to enjoy the fast-paced tactical action.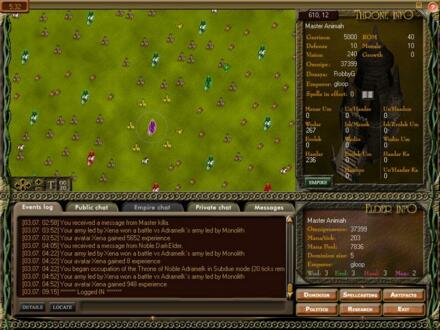 Dominance MMO
Dominance: The Throne of Elders is an online turn-based fantasy strategy multiplayer game. Currently, free and fully playable beta phases are taking place.
In the game you control an Elder, a mighty wizard who wages war with other players or allies with them. Interaction between players is the key issue in our game - prepare to start communicating and plotting right from the beginning. When you start playing you will immediately be aware of your neighbours and other players with interests in your area. Dominance's IRC-like communication modes make sure that the presence of other players is not merely a number on the screen. As opposed to most other Internet games of the similar type (MPOGs), Dominance features a 2D map. Territories are not abstract or generalized, and armies don't dwell "in transit".
More free MMORPG Games -> 17 | 18 | 19 | 20 | 21 | 22 | 23 | 24 | 25