3d mmorpg
Page 21
More Free games -> 17 | 18 | 19 | 20 | 21 | 22 | 23 | 24 | 25
King of Towers MMO
King of Towers is a Free to Play Fantasy Tower Defense MMO for browsers, developed by Shinezone.


King of Towers is a free to play tower defence MMO based in a fantasy setting where players are the King of their own kingdom and must drive back and destroy the enemy greenskins, orcs and goblins, and their daemonic allies. With a quick registration the game can be accessed directly online through the official webpage and does not require a client download. The game is in many ways a classic Tower Defence game but has a number of unique features and twists to make the gameplay more original.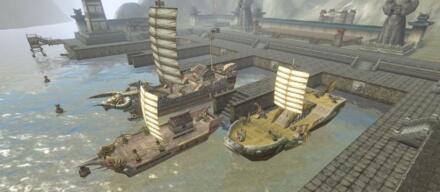 Kingdom Heroes MMO
Kingdom Heroes is a free to play massively multiplayer online role-playing game (MMORPG)-browsergame MMO set in the Three Kingdoms period of Ancient China. The title introduces a wide range of new and revolutionary features to the MMORPG genre, developed by Userjoy Technology for Windows. In KH, players are able to Recruit and customize NPC soldiers to form their own personal armies. Organize a crew of players and take to the seas in exciting ship battles. Work together to establish, develop, and defend player-controlled cities. And conquer enemy strongholds using an impressive arsenal of troops, mounts, ships, and powerful siege engines. As you rise through the ranks of your faction, you earn the respect of your peers. In addition to this unparalleled array of features, Kingdom Heroes offers numerous character customization options, branching classes and talent trees, mounted combat, a player based economy, instanced battlefields, thousands of quests, and global player-versus-player (PvP) events where rival factions battle for control of player cities and territory.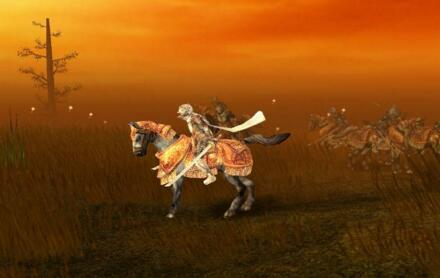 Supreme Destiny MMO
For too long you have waited. For too long you have pondered the significance of your life. For too long you have questioned your reason for existence. For too long you have sat alone in the dark, waiting for a cause that is worth your while to come by.

This is it.

This is your chance. Your one in a lifetime opportunity to answer to your true calling. It is there, waiting for you, right here and right now. The very source of hope itself. The seed of humble beginnings that will branch out into a stemma of tales about a hero's journey. Your journey.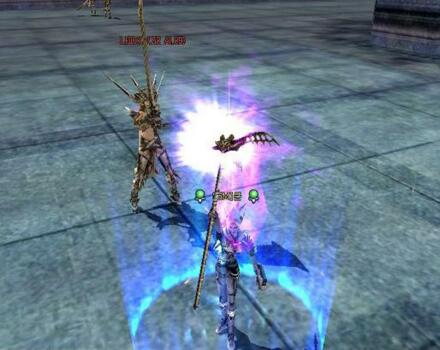 Gate To Heavens MMO
Introduction
The Seal of Specter Has Been Broken (The darkness swallows the light, and the light swallows the darkness…)

Bongshindae – a place where frightening light sharper than the blade cuts through the darkness to suppress the spirit of spectres. Another historic chaos has started to awaken in the place many call the shade of the Heaven. The hermits who succeeded in suppressing all spectres in the First Sealing Project had constructed their own history amongst themselves. However, they failed in overcoming the confrontation and dissension as human beings, tracing the history of repeated peace and chaos...

Irth Online MMO
Irth Online is a virtual world in which players role play characters in a free form, fantasy-based storyline. Players join Irths history at a period when a fragile truce exists among the far flung civilizations of the snowy Arcadians in the north, the southeastern swamps and marshes of Morbus, and the southwestern tropical region of Mezoteks - and determine the course of history for each civilization.

The persistent world environment of Irth Online features an open ended skill system. Players may learn any skill offered in the game without facing limitations of race or class. Irth Online's advancement system has a unique skill-over-time feature, allowing all characters to enjoy adventures together, regardless of experience level.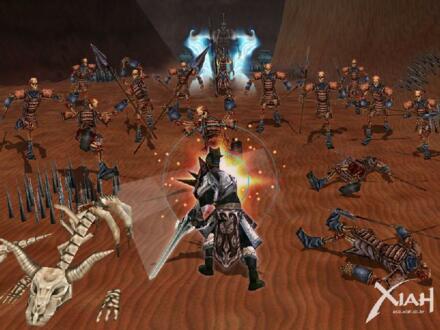 Xiah MMO
Xiah is designed to give users the hitting feeling of games, even from the initial planning stage. The game offers speedy game processes to maximize users concentration on the game. Xiah is designed to enable users to experience the fantastic martial arts of characters, and to play the game in an optimal environment by adopting the three basic concepts of HCI (Human Computer Interface), such as game support level, convenience, and esthetic configuration. We would like to invite you to the martial arts world full of fun and hitting.

Lost Saga MMO
Lost Saga

MMO Genre: F2P Fighter MMO
Platform Availability: Windows
Developed By: Nexon

Lost Saga lets players fight each other in epic blood pumping battles in 3-D arenas with a choice of a wide selection of different characters, each with their own unique abilities that they can chained together for a unstoppable combos. Fight over a variety of different maps across lots of different settings in some exciting and unique combat game modes against players from all over the world. Lost Saga requires a client download and is completely free to play with some premium options.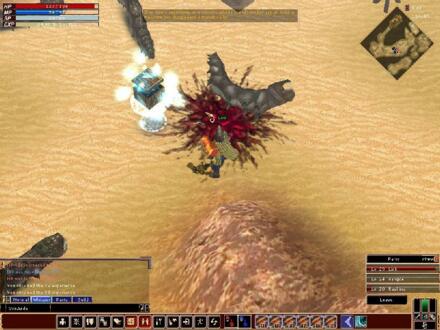 Thang Online MMO
game is based on fully 3d mmorpg that has unique and various concepts as compared to other mmorpg games.

Features:

* Monsters in the game can sometimes when they are near death morph into another shape, making them stronger.
* Skills, you dont have any skill points in this game, you buy a skill for money and you level it up on your own. Skills gain experience when you use them in battle.
* Ki, you have 3 diffrent Ki modes on your character, called, Attack, Defense and Soul, if you choose Attack then you will gain more attack power but you´ll lose more defense, Defense the same just the opposite, and Soul you gain more Intelligence.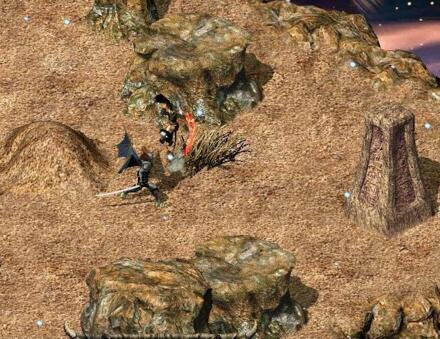 SkyBlade MMO
Based on a popular serial graphic magazine "Pachun Il Gum (by Ah Shin)", the game recreates a new martial arts fantasy world by adopting 3D altitude techniques and Quarterview's background map. This fantasy world is played with eight 3D-rendered main characters (four males and four females).

Basic level of capability (power, dexterity, recovery speed, etc.) is set for each character. However, a character's health, power, intelligence and emotion will vary depending on his or her daily biorhythms.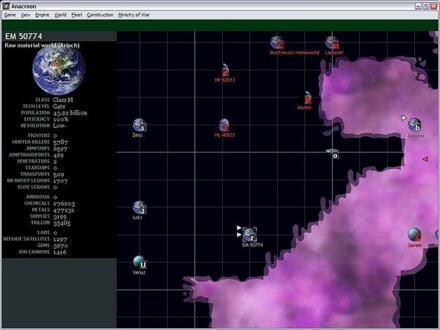 Anacreon MMO
This is a highly detailed and challenging game in which you have complete control of an entire galactic empire. This is much more than a simple war game—players may arrange interstellar trade routes, make treaties with other empires, control the production of planets, and race against the enemy to create new technologies and more destructive weapons. This is a game of power and control, conquest and rebellion, all set in a Machiavellian milieu in which it is better to be feared than loved.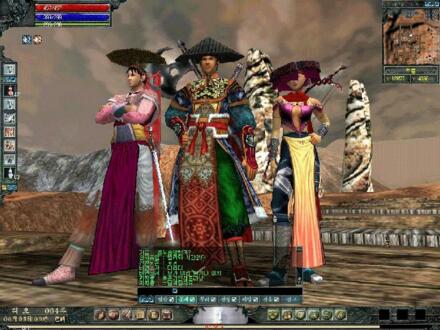 DO MMO
There is world called 'martial arts realm' or 'martial arts land'. Nobody knows when it was created or how people in that world lived together. However, the genre of martial arts has unwittingly become an inseparable part of our daily lives.

Less attention may be paid to the world than before in terms of volume. However, the contents themselves have been continuously developed to meet user' expectations.

A host of authors have described the martial arts world in the form of a novel, which has been also introduced to us through movies or dramas. In other words, there are various types of media through which the heroic world can be expressed realistically.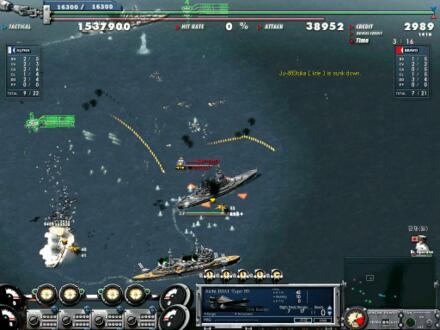 NavyField MMO
Navy FIELD is a Massively Multi Player Online Tactics Game. Navy FIELD redefines the concept of online multi-player gaming.

This type of game has never been developed before and will provide players with a totally new gaming experience. Navy FIELD is currently marketed and sold in Korea, Japan, Hong Kong and China. Navy FIELD is based on naval combat during WWII. One of the best features of Navy FIELD is the presence of graphically engineered warships, weapons, fighters, and bombers that actually existed in that era. Players will have the opportunity to see how the actual naval guns, torpedo launchers, Fire Control Systems, and engines looked and operated. Players earn game credits for ships and gain experience points for sailors as they engage in war-like battles.

Shadow Kings Dark Ages MMO
Shadow Kings: Dark Ages is a F2P Castle Building MMO for browser developed by Goodgame Studios.

In Shadow Kings: Dark Ages players are the rulers of their own Castle in a fantasy land filled with dangerous orcs looking to pillage and destroy your settlements, by establishing a strong Castle completes with various buildings, fortifications and defences as well is training up your own personal army. You are able to take the battle to them and destroy the Shadow Camps that crop up all over the world or alternatively engage in PvP with other rival players to assert your dominance over a region.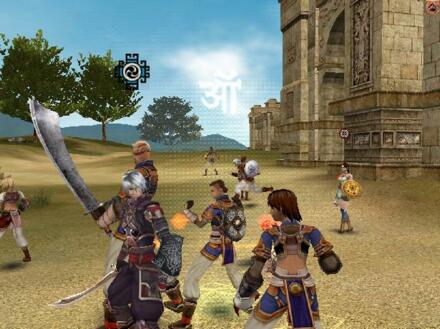 Tantra MMO
TANTRA is a unique form of RPG. It has oriental elements to the traditional Role Playing Game.

Each character serves one God. Depending on the characteristics and level of the God, the ability and skill of the character varies. TANTRA has 3 major Gods, 4 Chakra points and 3 different ranks.

The three Gods in the game have antagonistic relationships over the continent of India. All the events in the game are about the three Gods and the 8 tribes. At the start of the game, each player picks one major God. Characters with different Gods play the game together, and then when they reach certain levels, players fight against each other at certain places.

More free MMORPG Games -> 17 | 18 | 19 | 20 | 21 | 22 | 23 | 24 | 25