mmorpg download
Page 23
More Free games -> 19 | 20 | 21 | 22 | 23 | 24 | 25 | 26 | 27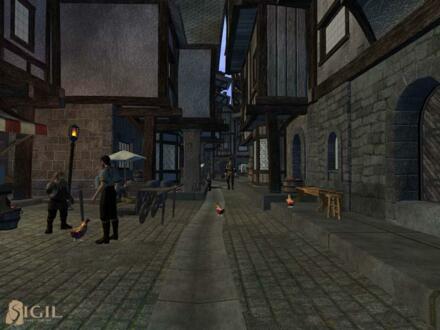 Vanguard MMO
Imagine a vast, detailed world of swords and sorcery, of dragons and knights, of fiery swords and chests overflowing with treasure… a world in which a myriad of sentient races and creatures, many of whom players will be able to base a character on, live and affect change. A place where players can follow very different paths of advancement, including assuming the roles of adventurers, crafters and merchants.

Characters will not only own buildings and vehicles, but they will also whisper into the ears of kings, manipulate the hand of justice, and change the direction of history. They will make their mark on a world we initially create but they ultimately shape and form.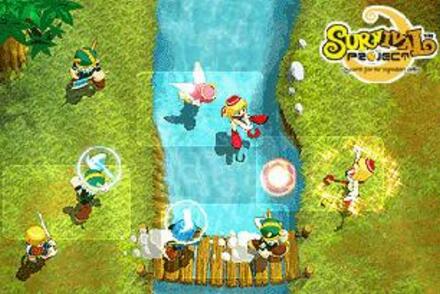 Survival Project MMO
The Survival project (Surp) is an online action network game that you can do a real-time match against other users connecting online.
<Survival Project> offers 8 modes that provide different missions by each, and it offers 8 maps provide distinct environmental condition.
There are 8 cute characters with individualities that have their own main weapon and strong points. You can choose characters and confront divided into 2 teams to 4 teams. You can command various strategies and tactics by using provided environmental conditions and various items.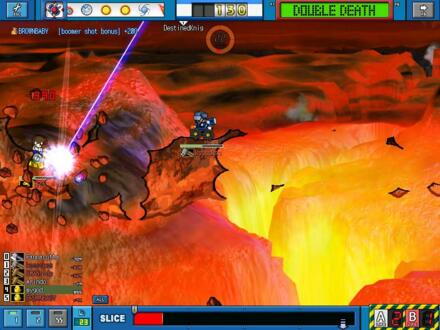 GunBound MMO
For a long time, we have worked in the game industry, and have applied
our creative talent into creating Mobiles that you have never seen
in other shooting games.

With many unique types of armour, we open this game to you, so you can develop crafty and even sneaky! new strategies. The Moondisk also changes the gravity on each map, making it necessary to re-calculate how
the atmosphere will a re-calculate how the atmosphere will alter
how you fire. It's important to use your weapons well and adapt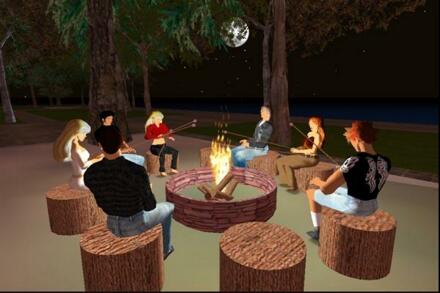 Second Life MMO
Second Life is an online digital world, built, shaped, and owned by its participants. Create a shared reality in a world full of people, activities, adventure, and fun. If you are a designer, programmer, or inventor you will be blown away by the variety of opportunities Second Life provides.

Create beautiful scripted 3D objects in a totally live online environment - from weapons to clothing lines to motorcycles.

Explore a rapidly changing and expanding world simulated on over 100 servers (with new land added almost daily), containing hundreds of thousands of user-created objects, daily and nightly hosted events, games to play, and people to meet.

Orcs Must Die Unchained MMO
Orcs Must Die: Unchained is a Free 2 Play Strategy MMO ( Fortress Siege/Tower Defense MOBA) developed by Robot Entertainment.

Produced by Robot Entertainment, Orcs Must Die: Unchained is a free to play action packed-based "fortress siege" MMO where players can choose from a variety of different classes/characters and go head-to-head against other players or challenging AI in an attempt to destroy their opponents defences and push through waves of minions into their base.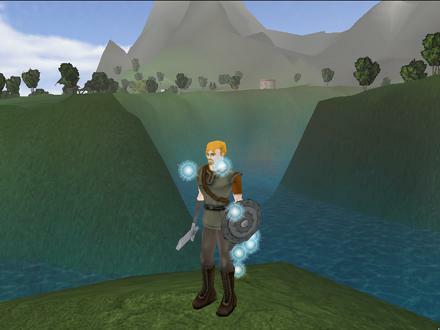 Regnum Online MMO
Regnum Online is a MMORPG inviting you to PLAY FOR FREE with no level or time restrictions. All that is required is that you fight for your realm.


- Regnum offers 3 realms to choose from.

- 9 fully customizable player characters.

- An ever expanding number of quests.

- The ability to capture forts and castles.

- Expansive lands to explore.

- Glorious graphical environments in DirectX and OpenGL.

- Support for Windows and Linux platforms.

Endless Fury MMO
Endless Fury is a F2P Action MMO browser game, developed by Ngame.

At from an unknown lab you play the young hero or heroine trying to find out their identity and origin, filled with a mysterious energy you discover you have the capability of unleashing powerful abilities when channelling your rage. The product of a dark organisation your goal is to seek out this faceless enemy, find answers and punish those who would usually as a lab experiment.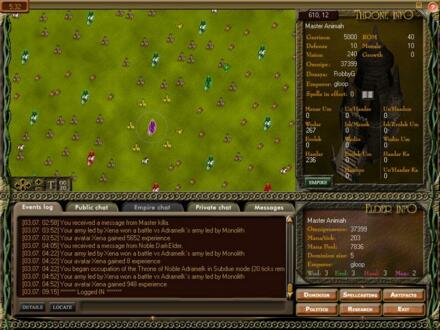 Dominance MMO
Dominance: The Throne of Elders is an online turn-based fantasy strategy multiplayer game. Currently, free and fully playable beta phases are taking place.
In the game you control an Elder, a mighty wizard who wages war with other players or allies with them. Interaction between players is the key issue in our game - prepare to start communicating and plotting right from the beginning. When you start playing you will immediately be aware of your neighbours and other players with interests in your area. Dominance's IRC-like communication modes make sure that the presence of other players is not merely a number on the screen. As opposed to most other Internet games of the similar type (MPOGs), Dominance features a 2D map. Territories are not abstract or generalized, and armies don't dwell "in transit".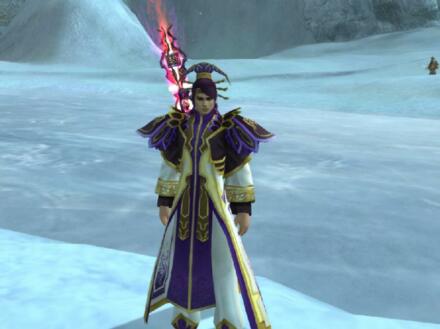 Jade Dynasty MMO
Jade Dynasty is the English-based version of Zhu Xian, one of China's most popular Free-To-Play games.

Based on the extremely popular internet novel, also titled "Zhu Xian", "Jade Dynasty" features a unique martial arts style game play wrapped in a huge, evolving game world.

Jade Dynasty offers players a multitude of features and systems not commonly found in free-to-play MMORPGs. Once inside the crisp, clean game world, players begin their quest to uncover the secrets of immortality as they first assume the role of a simple paladin. Players delve into a system where choices between good and evil begin to shape their game play experience as they obtain different skills, items and ultimately, a story that is unique to every player. Among the many great features, the classless character progression system allows players to focus on the skills you desire to create the ultimate warrior.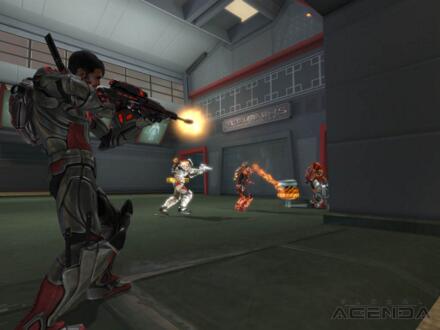 Global Agenda MMO
Developed by Hi-Rez Studios for Windows, Global Agenda is a free to play 3D third person shooter MMO with an unique fusion of shooter-based action, role-playing mechanics and grand territorial strategy gameplay. Players assume the role of an elite special agent with futuristic gear and weaponry, and battle enemy agents and robots for survival, technology and territory.

The game offers the fluid gameplay mechanics of a multi-player shooter, with elements of character progression, territory control and economy drawn from the MMO genre. The gameplay includes both player-vs-evironment and player-vs-player content, but all of it is fast-paced and highly engaging and designed to get you into the action quickly, while forever learning to master new skills.

Blacklight MMO
Developped by Zombie Studios, Blacklight Retribution is a free to play multiplayer online first person shooter based in a futuristic urban warzone. The game focuses on innovation by fully utilizing Unreal 3 technology and implementing DirectX 11, giving gamers stunning graphics. It provides players (especially FPS enthusiasts) with a massive arsenal of weaponry and gear ranging from bleeding edge side arms to massive mechanized Hardsuits.

Players can customize their weapons and gear for the perfect load out. Blacklight Retribution allows customizing everything about a weapon from barrel, ammo type, stocks, muzzles, optics, colors and even weapon tags. Also they can earn credits in game to change the tide of battle by deploying flame throwers, automatic grenade launchers and even airstrikes. The first in-game tool that players should learn how to use effectively is the Hyper Reality Visor or HRV for short, which enables the player to see through walls, locate opponents, team mates, weapon depots, and even detect a weak point in the structure of the Hardsuit. The second spectacular tool in the game is the hardsuit, a sort of giant mechanical armor. Armed with a minigun and railgun the hardsuit is the ultimate weapon.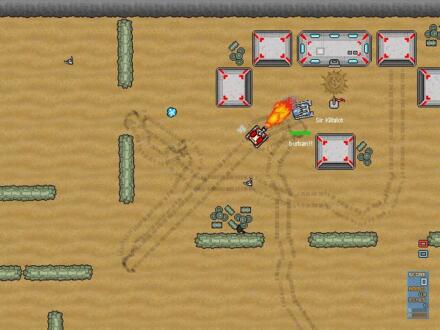 TankWars Online MMO
Tank Wars Online is a 2D online multiplayer war game specially intended for those who want to play games online without having to invest hours and hours of their time getting good at a game and without having to spend lots of money getting the latest graphic upgrade for their computer.

Its simple but addictive gameplay will have anyone playing in seconds. And for those who want more there's hidden depth in the choice of your tank, special moves and powerups, and team based gametypes that require a higher level of strategy to win.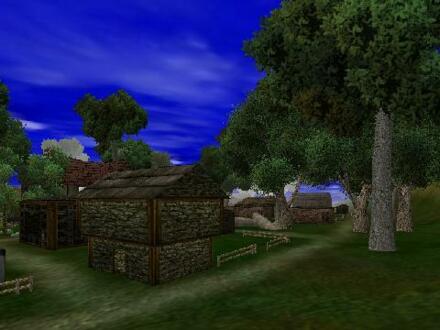 FreeWorld MMO
In a age of war and destruction where the evil minions of the void push forward to destroy the world of Seregor. In a Place where the races of the land join together to fight for a common goal in a Epic Saga of limitless adventures and excitement. In a strange and bizare place much different then the land we know sets the scene for this new MMORPG Fantasy/Sci-Fi. Battle along side your friends in the Quest of a life time to Rebuild Lord Morlock's spell book and once and for all rid the land of the Voids Treachery. No longer be held captive to the boundaries of levels and Class restriction, escape the boredom and endless agony of point and click combat. Take a step into the world of Seregor and battle to the death to once more make this a FreeWorld!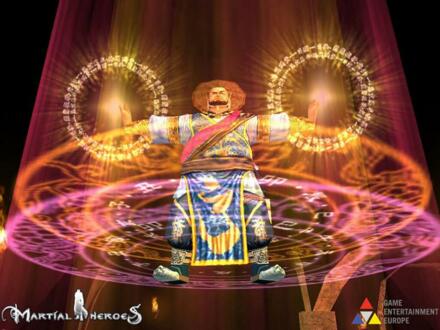 Martial Heroes MMO
Martial Heroes features a world rich in oriental heritage, martial arts and age-old legendry and offers a perfect blend between oriental medievalism and stunning fantasy. A gamer chooses the role that fits him or her best. By playing quests and using items such as swords and horses, the gamer grows into his role.
On your journey through the world of Martial Heroes you travel into areas totally different from locations you have seen before. There are mystical terrains where the night rules supreme, or lands that can only be reached through secret passages. While you progress through Martial Heroes and your character reaches new levels, many more elements will become available. This ensures richness in new experiences for players of Martial Heroes, never before encountered in any game. Of course real success comes from playing the game together. Martial Heroes offers the possibility to form a Guild. There is an unlimited number of levels that will keep the game provocative for every hardcore gamer.
More free MMORPG Games -> 19 | 20 | 21 | 22 | 23 | 24 | 25 | 26 | 27