3d free mmorpg
Page 27
More Free games -> 23 | 24 | 25 | 26 | 27 | 28 | 29 | 30 | 31
Godsrule MMO
Developed by Gogogic, Godsrule is a cross-platform browser RTS which mixes the traditional elements of the genre with social gameplay. In this game, players are in charge of leading their fierce armies into battle, as well as managing their empire. After choosing one of the two available warring factions, players create their own clans and battle for contested territories, each holding valuable rewards and the true taste of sweet victory. In order to prevail over competitors, they must dominate contested territories, collect scarce resources, expand their land, and slay their enemies with powerful units and magnificent spells.

The Aurora World MMO
Set in a beautiful world threatened by a rising evil, Aurora World is a free-to-play fantasy MMORPG developed by Aurora Interactive for Windows. In this game you have to stop the evil forces and protect the Aurora World. Players can band together with one of the three great nations, learn the culture, master a profession and grow in battle prowess.

The game features a complete and deep clan system which let you create a family with other players within the game and work together to become the best clan. You can quest together and completing tasks to earn the clan income and purchase exclusive items. Being in a clan will benefit all, allowing you to easily socialize with friends and help each other out. You can challenge other clans in combat to decide who's the top dog within the nation. Moreover, the clan leader can purchase clan talents and activate them for all clan members.

Arcane Saga MMO
Arcane Saga is a free-to-play fantasy MMORPG developed by CJ Games Global for Windows. Players can encounter brutal, fast paced combat in an immersive game world. Obtain Anima, a spirit seeking the fabled hero, and grow together in power and fame. The game is set in the world of Prius, a planet sealed by the King of the Gods Rashard for its creator's defiance. It now waits for a foretold hero to rise and free the world from Rashard.

Players can choose their adventures and build their own experiences by choosing to explore the world of Prius through hundreds of open world quests and experiences or delving deep dungeons for new gear. You can even team up with friends and participate in regular Castle Siege events.

Infinity Wars MMO
Infinity Wars is a F2P MMO TCG for Windows / Mac / Steam, developed By: Lightmare Studios.

Infinity Wars is a "new-age digital trading card game" from Lightmare Studios, which is completely free to play and can be accessed across multiple platforms with a simple client download. The game allows players to create their own decks choosing various available factions and going head-to-head against other players in exciting strategic card duels. With a number of unique features that combines classic trading card games with the online digital medium the game tries to revolutionise the genre of MMO TCGs using game modes, exciting new combat mechanics and enhanced digital animations to bring the game to life.

UFO Online MMO
Set in a near future where humanity has split into three factions that are competing for the few remaining resources left on Earth, UFO Online is a free-to-play turn based tactical combat MMO developed by Funatics for internet browser. Unlike in other browser-based game, in UFO Online all fights are rendered entirely in 3D. Wage tactical battles across the world with your hero, build your base and put together a hard-hitting group of fighters fighting for energy which is in short supply. Moreover, contact has been made to extraterrestrials.

Tank Ace MMO
Tank Ace is a mmorpg free2play published by GamesCampus. It's a warfare game where players can choose one of the three sides (Communists, German and Allies) and make their character, which is a pilot of war tanks.

In Tank Ace the player will have the possibility to complete PvE and PvP quests. The game structure reminds in some way the World of Tanks one.

In fact players can develop their tank choosing armor, equipments and some types of bullets. A cool feature is that you can actually use your pilot as a classic mmorpg character instead of only using your tank during battles.

Final Hour World War II MMO
Final Hour: World War II is the newly release version of Operation Gamma 41, developed for web browser by ZQ Games this free to play city management and real time strategy puts you in charge of your own independent city at the onset of World War II. Starting in 1941 the story takes on an alternate history where the League of Nations who had successfully kept the peace since WWI have failed in their mission and war has once more engulfed the nations of the world. With one final effort the head of the League of Nations calls a conference with the warring nations' leaders in Geneva with the promise of a secret that will change the war forever. With no leader wishing to miss out on this reveal should it end in their defeat, a truce is called and across the globe the world listens to their radios to find out whether peace can truly be found, but something is wrong. Across the world all that anyone can hear across the airwaves is endless static which is finally met with terrible screams and a final hoarse whisper that simple says "Gamma is coming." As the first planes reached Geneva all they found were destroyed buildings; the worlds' leaders were lost.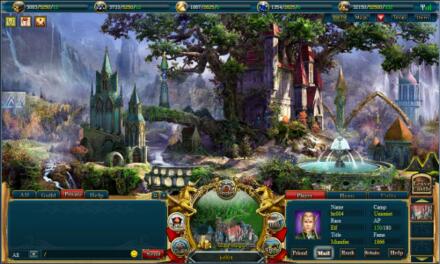 Heroes of Gaia MMO
Developed by Suzhou Snail Company, Heroes of Gaia is a free fantasy browser game. The main focus of the game however is on strategic warfare and is based on the popular Heroes of Might and Magic. Play with tens of thousands of other players online in this medieval fantasy world as you build your Castle, amass an army, forge alliances and lead your Heroes into epic adventures and slay fearful creatures that roam the land.Heroes will lead your troops into battle and defend your castle if it comes under attack. Without a Hero to lead them your troops can do nothing. Once a Hero is recruited he is yours to command and develop. When recruiting Heroes it is necessary to build a Tavern.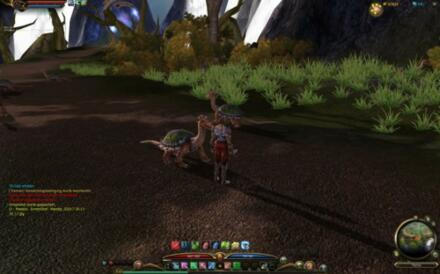 Maestia MMO
Developed by RoCWorks, Maestia is a 3D Fantasy MMORPG set in a gorgeously designed game world. The game is set on a fairly large island where players have to collect all seven of the most powerful 'Maestones' in order to become the strongest player. Join either the Superion or the Temple Knights and fight for your faction in epic Realm vs Realm battles. With its intuitive user-friendly interface, the game is easy to follow and players will never be lost on what to do and where to go. There are two ways of character progression for fast level-up without compromising the fun of development.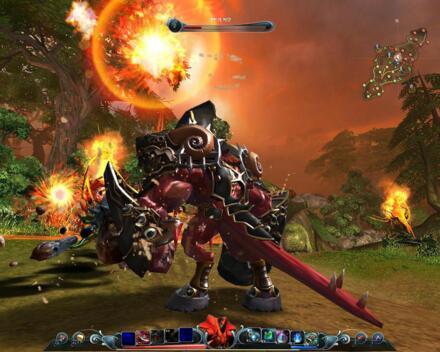 LOCO MMO
LOCO – Land Of Chaos Online is a free to play cross-genre online game that provides an all new gameplay as it combines RPG, TPS and Tactical to a genre mix never seen before, its a free MMO game. Here the player makes a selection of three heroes and equips them with various skills matching the character's true nature of a close combat fighter, a sniper, a healing supporter and many more. These heroes are now to be developed well and their skills evolved as high as possible to manage any phase of a match with the best opportunities possible. In teams of three, four or more, the players join either the Forces of Nature or the Army of Purgatorium and prepare for ultimate chaos on the battle grounds. With a thought-through strategy on hand, the players spread over one of the maps in LOCO and after various thrilling close combat situations and successful strategic manoeuvres attempt to turn the enemy's base down.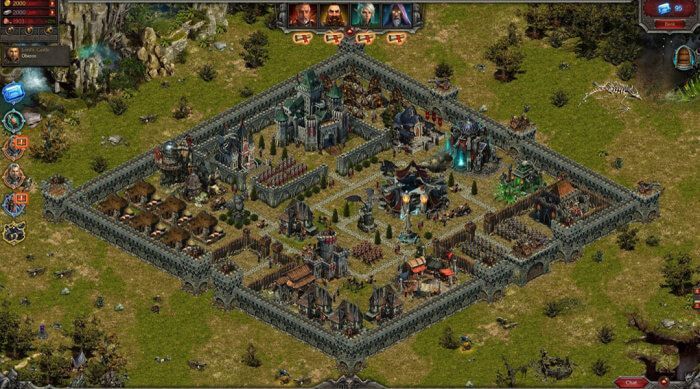 Stormfall Age of War MMO
Stormfall: Age of War is a Free-to-Play Browser MMORPG Strategy game developed by Plarium.

Charged by Lord Oberon to quell evil that rises in the lands of Darkshine you must build up your own fortified keep and take the war to your enemies, seeking out allies to combat those rival Lords that now fight over what remains of Stormfall's fallen Empire. With a land subjugated to war and the people crying out for a hero it is down to you to lay claim to the throne and bring peace to the land through diplomacy and conquest.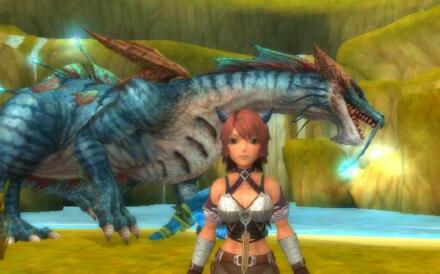 Florensia MMO
Florensia the next-gen F2P MMOG from Japan. Enjoy the unique dual battle system of Florensia and become a hero with your personal character.

* Florensia is a completely free-to-play next-gen Massively Multiplayer
Online Game from Japan

* Free updates and high-quality features will be added to the game in regular
intervals

* Various detailed tutorials will guide you through the first steps in the game

* The dynamic and elaborate interface allows you to easily access all functions and in-game help files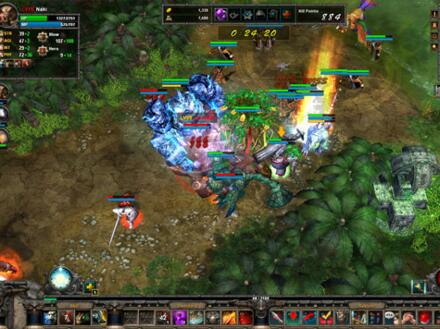 Avalon Heroes MMO
Avalon Heroes is based off the incredibly popular Warcraft III mod 'Defense of the Ancients' (DOTA). One of the most important features in Avalon Heroes is to collect, to level and to master the up to 100 unique Heroes. It is an online RTS RPG free to play game. New Heroes will be added to the game one and there are various ways how to obtain Heroes. Five Heroes of Oriens and five Heroes of Aeonia are waiting for you to master them when you log in to Avalon Heroes for the first time. Play these ten different Heroes to get to know the game and to find out which Hero type suits you best. Up to five Heroes of the two camps can fight against each other. It offers a stunning combination of real-time strategy and role playing with competitive elements.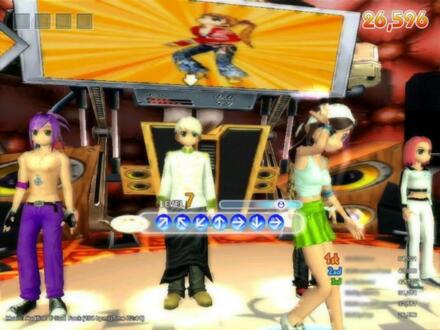 Audition MMO
Audition is an online dance game, developed by T3 Entertainment, with breathtaking graphic and multiple game features. Compete with your friends in different modes to be the best dancer on stage, you play with simple directional and space bar keystrokes while enjoying marvelous dance steps and choreographic moves. A player is allowed to create a room or join a room. The basic game is played by pressing the arrows displayed on the screen and pressing spacebar or the control key on every 4th beat of the song. Choose your gameplaymode: Practice Mode, Normal Individual, Choreography, Freestyle Battle, Group Mode, SYNC – 8 and NPC Battle Party.

More free MMORPG Games -> 23 | 24 | 25 | 26 | 27 | 28 | 29 | 30 | 31