mmorpg free online games
Page 30
More Free games -> 26 | 27 | 28 | 29 | 30 | 31 | 32 | 33 | 34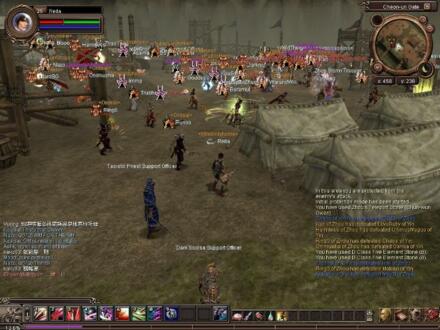 Sho Online MMO
Sho Online is an online game that is based on one of the four Chinese tales called the Fengshen Yanyi.

Fengshen Yanyi, is a story that is created based on the real historical events. It merges the conflicts between the Yin and Zhou era to the imaginary world of Taoism.

In order to create the fantasy world of Sho Online, weve adapted the fantasy elements of this tale to the game.

The starting point of this game is 50 years after the original Fengshen Yanyi incident took place.

Shards of War MMO
Shards of War is a fantastic F2P MOBA game for Windows, developed by BigPoint.

This free to play MOBA is set in a futuristic dystopian Earth where scientists have managed to open portals between parallel universes and with this discovery has unleashed war as factions pour through the gates trying to conquer what lies beyond them. Whilst some of these Sentinels fight to close the gate others battle to ensure they remain open and their conquest can continue unhindered. With a variety of different Sentinel heroes to choose from, various maps and modes and new crafting and loadout features the game offers a new spin on a popular genre.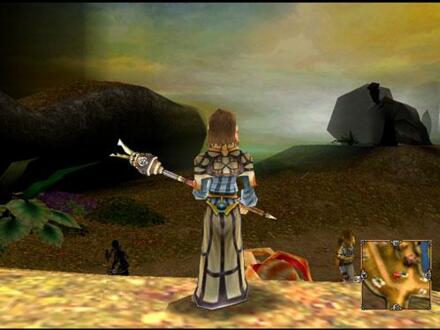 PristonTale MMO
Priston Tale is a Full-3D MMORPG (Massively Multi-player Online Role-Playing Game) based on the players' adventures in the continent of Priston. The 3D environment allows detailed character models and actual differences in height, making the whole experience much like watching an animated movie.

The free-floating camera also allows a whole 360 degrees of camera movement, and the combat sequences boasts explosive action and effects to bring arcade- level fun to the player.

Atlas Reactor MMO
Atlas Reactor

MMO Genre: Turn Based Strategy
Platform Availability: Windows
Developed By: Trion Worlds

Atlas Reactor is a unique style of multiplayer turn based strategy where players choose from a cast of interesting characters in this team PVP based free to play MMO and go head to head to battle across a variety of futuristic maps in this sci-fi themed setting. The game has the elements of a traditional turn based game, however players take make their actions simultaneously with everyone performing at the same time; it is a rock-paper-scissors style battle, but not knowing if the scissors are going to be there when your rock comes smashing down.

Zero Online MMO
Zero Online is a sci-fi MMO developed by NetDragon that features space combat action. Players can select Infantry, Artillery or Psyche combat classes. In addition, each class has the ability to operate up to three battle mechs and command units - with the ability to transform these units into an assortment of items depending on the situation. In addition to combat and space duels, there are other PvP modes to fill your time.

The game features a rich gameplay, unique professions and skill provide unique characters; various missions give players different experiences; weapons and gears upgrading enables the emergence of super-strong robot; the great diversity of transformations endows the players with amazing power.

NinjaWaz MMO
Developed by Dream Network Technology for internet browsers, NinjaWaz is a free to play anime themed browser-based online game where players play the role of a ninja who is entrusted with a mission to defeat the most vicious and destructive evil forces. Players can use diversified manga characters, inspired from Naruto and Bleach avatars, thanks to the multi-class system.

More than 60 avatars are available. All are inspired from NARUTO and Bleach, and they have their own skills and unique attributes. Players can try to collect all the avatars in the game by fighting on the battlefield. They also can trade the avatars in the item shop.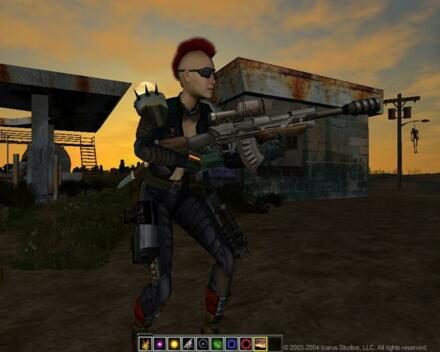 Fallen Earth MMO
Developed by Icarus Studios for Windows, Fallen Earth is a free to play massively multiplayer online role-playing game set on a post-apocalyptic Earth in the year 2156. Within the Grand Canyon Province, an isolated pocket of settlements around one of the world's most amazing landmarks, you'll face threats to mankind's continued survival, including everything from irradiated zones to mutated beasts to raiders. Six factions struggle for dominance in the Province. Over time, you'll have the chance to pick a side in the effort to hold sway over what remains of the post-Fall world.

Valiant MMO
Developped by NTTGames for Windows, Valiant is a 3D side-scrolling action RPG. Valiant sets you free in fantasy world inspired by both eastern and western elements of the medieval age.

The game let's you team up with friends and experience the adventure inside various dungeons with lots of monsters, obstacles, traps and also gigantic bosses at the depth of the dungeons. Players will be challenged to create unique variations of combo with the help of quick change and extend weapon features that will grant you the ability to switch between 3 different kinds of weapons within a few seconds.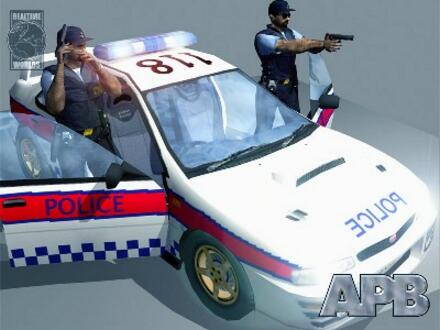 APB MMO
All Points Bulletin (APB) is a massively multiplayer online freeform combat and driving-based game, designed by the creator of the original Grand Theft Auto (GTA) franchise. Developed by Real Time Worlds Ltd. and published by global online entertainment company, WEBZEN Inc., APB brings players into a living, breathing city where cash is king and territory equals respect. In a fight to dominate the expansive world of APB, players must decide which side of the law to abide by, as Law Enforcement who take on the challenge of supporting and safeguarding justice, or as Gangs, who operate against the law and any opposing groups by any means necessary. APB will provide players with ultimate customization options from their weapons, vehicles and clothes to their attitude, music and environment.

Luvinia Online MMO
Developed by Simo and Shanda Games for Windows, Luvinia Online is a free to play 3D fantasy MMORPG with subclasses specialization, hundreds of maps to explore and a huge variety of in-game events. It is set in a world that beckons players into a realm where humans, orcs, gnomes and dwarves once co-existed in peace, but now the races turn against the human race. Players will have to take up their weapons and fight for their land against treacherous invaders.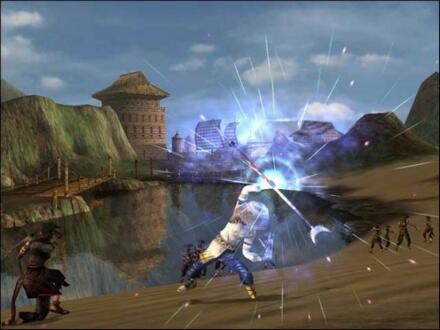 9Dragons MMO
9Dragons is a free to play martial arts themed MMO game, set during the period of Ming Dynasty at the ancient China; the Land where Martial Arts was born. The design team has paid meticulous attention to the period authenticity of all the available cities, weapons, moves, costumes and locations used in 9Dragons. The Land itself will be constantly evolving around you as new cities, quests. Also, special events are continuously added and updated.


RuneScape MMO
Runescape is a Free to Play MMO RPG, Developed By: Jagex Ltd

RuneScape is a fantastic free to play browser-based MMO RPG epic that transports players into a world of magic and fantasy where with friends they will journey across an enormous realm in search of adventure. With all the classic trimmings of an MMORPG including multiple races, crafting, questing, PVP, skill customisation and raids RuneScape is a feature packed MMO that has a legacy of a long-standing community with over a decade of content and dozens of expansions since its initial launch.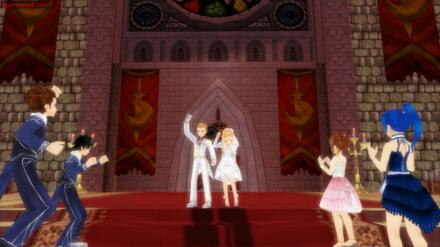 Lucent Hearts MMO
Developed by PlayCoo Co. for Windows, Lucent Heart is a free to play fantasy anime MMORPG, which combines exciting RPG gameplay with an unprecedented social experience on a zodiac theme. Interact with friends, find love, and explore the world of Acadia. It features a unique Zodiac System which affects verything from combat to character emotions. Players are imbued with power from the heavens, granting special skills, daily "horoscope" enhancements, and the ability to transform into a powerful "Zodiac" form, all based on their birthday and star sign. It also features a dating system With an extensive matchmaking service, where players can find true love and enjoy its benefits both on and off the battlefield.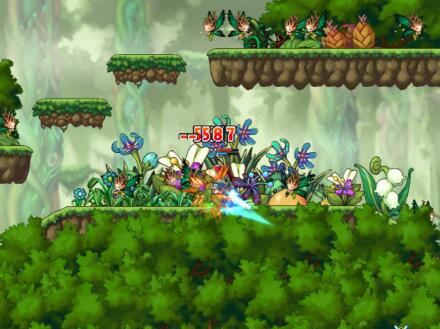 Wonderking MMO
Developed by Ndoors Interactive for Windows, as an epic 2D Side Scrolling free to play MMORPG, WonderKing boasts delightfully animated graphics and compelling features for users of all ages to enjoy.

It features a captivating story of heroism along with a fantasy mission system is the foundation and forte of WonderKing. Lead a fabled league of ancient heroes and become the greatest guild leader that ever stepped foot in WonderKing. Create delectable dishes with the convenient cooking system. Engage in spectacular battles with the help of pets which become both dependable and courageous comrades. Experience an innovative customizable hometown system. And declare yourself king after conquering your enemy's fortress in a dynamic castle battle.

More free MMORPG Games -> 26 | 27 | 28 | 29 | 30 | 31 | 32 | 33 | 34