2d mmorpg
Page 33
More Free games -> 27 | 28 | 29 | 30 | 31 | 32 | 33 | 34 | 35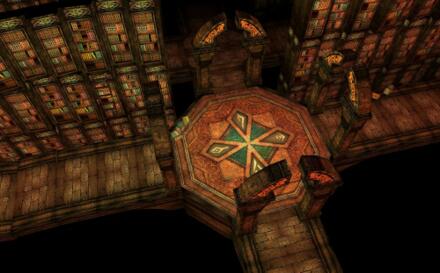 Sosltice Reborn MMO
Developed by DNC Entertainment, Solstice Reborn is a completely upgraded and expanded free to play MMORPG based on Secret of the Solstice. It has more content, better graphics, and is easier to build and update, which means there will be much more content coming on a regular basis. It also has a smaller client size, which will download faster and take up less space on your computer.

With an anime-inspired visual style, player characters, monsters, and non-player characters (NPCs) are represented as 2D sprites while environments and background elements are rendered in 3D. Solstice Reborn features, over its predecessor, new maps and adventures, questable fantasy pets, more items and quests, an auction system, new boss monsters, new guild functions, enhanced pvp and an expanded housing system.

Sword Saga MMO
Sword Saga is a F2P Hero Building MMO RPG for borwsers, developed by R2 Games.

Sword Saga is a free to play browser-based MMO RPG where players are responsible for building up their own hero and team of companions and mercenaries, as players progress through the game they will unlock various new features and content as well as being able to revisit older early game content that has been modified. The main premise of the game is to collect items and gear to improve the overall Battle Rating of your chosen hero to go up against challenging AI opponents in story driven quests, single player and multiplayer dungeons and facing off against powerful world bosses or even going up against the most challenging of all opponents: other players.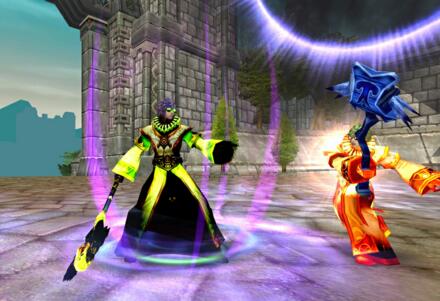 Gates of Andaron MMO
Gates of Andaron, a fantasy MMOG - with RTS elements - published by Gameforge4D.

The two nations of Iberia have splintered into two factions: Derion and Valorian. Fight for disputed territory, besiege castles, and wage all-out warfare against your enemies - or in their defense. Duel your opponent and celebrate your victory. If the battlefield is not your calling, administer the conquered territories. The fate of the Gates of Andaron lies in your hands.

Striker Superstars MMO
Developed by CyberSports, Striker Superstars is an all new browser-based 5 a-side football experience. Utilising the Unity Technologies game engine, Striker Superstars is both PC and Mac compatible. Striker Superstars is free to play and delivers fluid game play through its use of fully motion captured character player animation. Unlike many casual games out there, Striker Superstars is a significant step-up from your usual browser based gaming experience.

Piercing Blow MMO
Piercing Blow is a F2P MMO FPS for Windows, developed by Zepetto.

Piercing Blow is an exciting fast-paced free to play MMO first person shooter where players go head-to-head in team based and solo battles in a wide variety of game modes and maps offering player customisation with their choice of loadouts, gear and skins. With quest-based content and players are able to maximise their levelling capabilities, join and create their own clans and climb way up the rank ladder and partake in community challenging e-sports.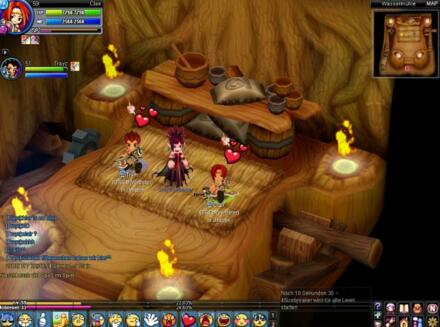 NosTale MMO
NosTale F2P MMO RPG, developed by Entwell

NosTale is a free to play fantasy RPG with cute, family friendly animated graphics and themes that allow players to explore a vast and open world, finding adventure and influencing the game is story through their actions. Players can choose from a variety of classes, each of which can be specialised and explore a number of different in game features as well as meeting new players, grouping together and making lasting friendships as they explore the world together. Players can get their hands on classic MMORPG content such as PvE, Questing, Raiding and even PvP to put their skills against other players.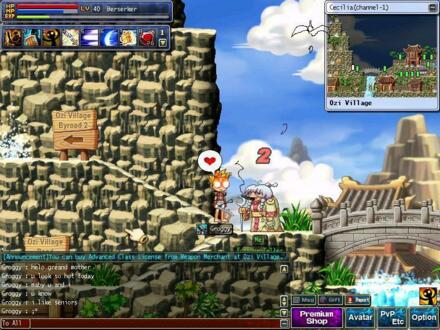 WindSlayer MMO
WindSlayer is a side-scrolling massively multiplayer online role-playing game in which you'll embark on a hero's journey through beautiful Beuritania to become a great adventurer.

Wind Slayer introduces blazing fast, side-scrolling 2D action in a combat system that rewards precise control and timing. The game's visual style evokes images of nostalgic fairy tales with friendly sprite-based characters and gorgeous fantasy backgrounds.

In addition to a rich role-playing experience featuring diverse and powerful character classes and hundreds of in-game quests, Wind Slayer includes a thrilling player-versus-player mode offering gamers a chance to battle one another in challenging stages. Other unique features include a character customization system, chat system, mentoring system and captivating visual effects.

Miss Bimbo MMO
Miss Bimbo is an online virtual reality social networking game. It is a place where bimbos from around the world can join one another and be proud and happy of bimboland. In bimboland users can enjoy a safe fun environment in which to bring up and nurture their beloved bimbos. Users can interact, socialise and educate one another on a wealth of female, fashion and bimbo related topics.

There's a lot to do in Miss Bimbo! Users are able to customise their avatar in a wide variety of ways using all kinds of clothes, shoes and accessories. Think of Miss Bimbo as part game, part virtual world and part social network. This means the players are able to interact with other, discussing their latest creations, fashion preferences or whatever else they feel like chatting about. There are a variety of mini-games available inside Miss Bimbo - all designed to add to the Bimbo experience, encourage collaboration between users and the bottom line, to have fun! You can compete with other Bimbos to see who's the best dressed and most popular. To progress in the game you have to get her a hot boyfriend, a cool place to live, and find her a great job.

SD Gundam MMO
SD Gundam is a Free to Play Browser MMORPG developed by JoyFun

SD Gundam is based around the extremely popular Manga anime Gundam SEED, which itself spawned a similarly spinoff called SD Gundam, named in due to the Super Deformed "SD" anime drawing style. The series' revolve around space opera anime featuring gigantic robots known as "Mobile Suits" (MS or Mecha) and their pilots, the protagonist Mobile Suits typically take on the name of Gundam. The SD Gundam MMO is a SNS web browser game with turn-based RPG combat and questing, as well as a number of other MMO style features such as "dungeon" instances, Arena PVP combat, "character" customisation, base building, Guilds and more.

Anime Pirates MMO
Anime Pirates
MMO Genre: F2P Hero Building MMORPG
Platform Availability: Windows, Linux, Mac and Web Browser
Developed By: PlayWebGame

Anime Pirates is a free to play browser-based MMO RPG based off the popular Japanese animated Manga franchise, One Piece, in the game players will be able to encounter many of their favourite characters in the world as they build up their very own pirate crew. Players will adventure across the land beating and recruiting new members to their crew and going head-to-head against challenging AI and other players in strategic turn-based combat. As well as being accessible through your preferred web browser the game also offers a downloadable client for players.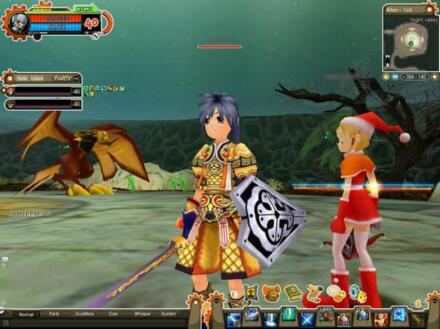 Asda Story MMO
Asda Story uses cute proportionally divided into 5 ways characters in full 3D MMORPG.

Based on a colorful, bright, and cheerful world, it is an easy game where monsters with strong characteristics come out. Lots of female users can have some great tastes of this comfortable game easily.

Asda Story can satisfy hardcore users who would like to use complicated key controls where unlimited item expansions are possible and lots of skill trees and casual users who would like to just click around the game to enjoy it.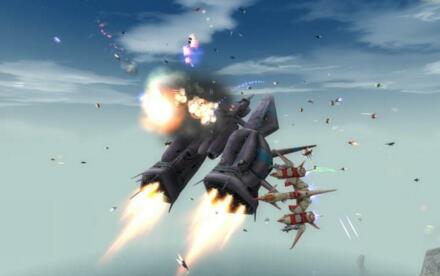 Air Rivals MMO
Air Rivals is a Free2Play Space Shooter MMO, developed by MasangSoft.

Air Rivals is a free to play action packed flight Sim shooter where players take control of their own personal futuristic flying "gears", militarised aircraft that allow for some amazing aerial acrobatics. With a variety of different maps and modes as well as different Gear classes the game offers variety and a strategic and tactical based shooter gameplay on seen in many other MMO's with its fast breakneck speed combat and stunt level manoeuvres it is a game that is easy to get into it extremely difficult to master.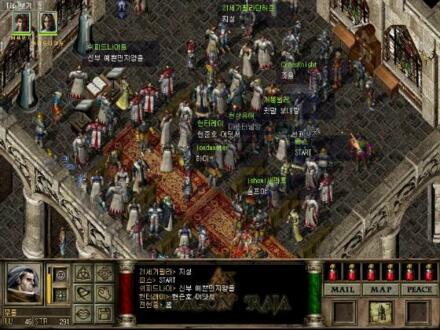 DragonRaja MMO
In the world of Dragon Raja, you may pick any one of the key classes. Each class comes with its own unique strength and weaknesses. Consider wisely before you initiate any class as your own as it will be a long journey of discovery and adventure between you and your character. And yet, we advise you to try each class in the early part of the game, to familiarize yourself with the traits, abilities and uniqueness of each character. Whatever your choice may be, the ultimate objective is to be Dragon Slayer…and we're serious about it.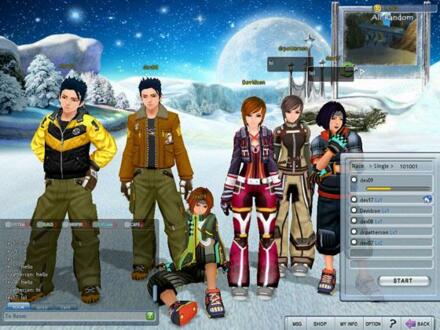 Project Powder MMO
Project Powder is an online snowboard racing game that pits players around the world in competitive matches on the universe's most dangerous slopes. Taking place in 2146 AD on the distant, snow-covered planet of Delphinus, Project Powder offers you a snowboarder's paradise where you can race against your friends and pull off larger-than-life tricks in the low gravity atmosphere.

Featuring intense multiplayer action, gnarly tricks and hundreds of ways to customize your experience, Project Powder promises plenty of fun for gamers interested in racing their friends for five minutes or several hours.
More free MMORPG Games -> 27 | 28 | 29 | 30 | 31 | 32 | 33 | 34 | 35