free online mmorpgs
Page 35
More Free games -> 27 | 28 | 29 | 30 | 31 | 32 | 33 | 34 | 35
Managore Managor Mannagor MMO
Managore is a fantasy browser-based strategy game where the main goal of the game is to banish evil by destroying Managore, who has ruled the land for millennia. This will bring immense glory as well as victory to your guild. Before you can face Managore, you have to destroy his 9 keepers.

In the beginning of the game, immediately after registration, each player receives a Kingdom which is placed at random coordinates on the map. The kingdom is the place where all processes occur. Here each player constructs his buildings, researches sciences and trains units independently from all other players and according to his race. Each Kingdom has a hero which is one of the 3 types – melee, ranged or magic. Each player has a mentor, which main function is to give the player different missions which will help him to get used to the game. Each successfully completed task will bring you a reward, which will make your game easier.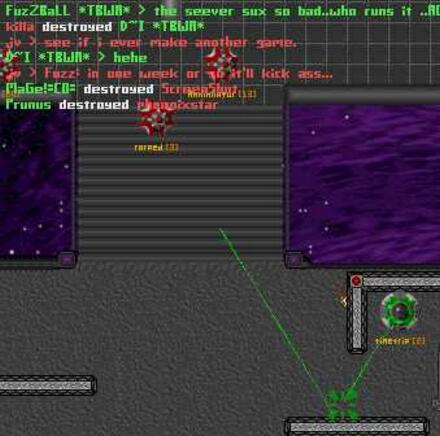 Arc MMO
ARC stands for Attack, Retrieve, Capture. It is an Internet-based, multi-player action/strategy game. The basic concept is a simple one, simplicity being the ultimate goal and one of most redeeming qualities of ARC. You fly these "hovercraft" type ships (there is no official name for just what the heck they are, although due to the graphics in the earlier versions of ARC, the term "nipple" was often used, and still is today), and the goal of the game depends on what type of map you choose to join. There are two basic types, one being the flag game, where the object is to pick up all of the flags on the map (however many there may be), and return them to the flag holder at your team's base. The second type is the dueling (fragging) game, where the object is to simply kill, kill, kill.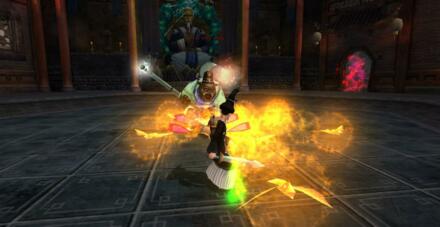 Zentia MMO
Developed by Pixel Soft for Windows, Zentia is a free to play MMO game which features a humorous comic book style in 3D, unique characters, and a unique social leveling feature that requires the entire community to work together to open higher level game content. Highlights of the game include multi-player mounts (the largest mounts can enter combat with up to ten players on their backs) and extensive collectable pets (approximately 50% of all mobs in the game can be captured and trained).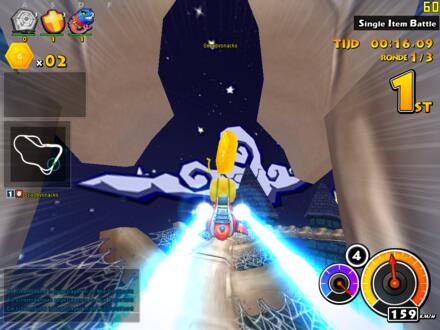 Hovorun MMO
Hovorun is an Free 3D MMO - MMORPG online strategic racing game, developed by Lots Entertainment & Game Entertainment Europe for windows, in which the players race with hovercrafts. You can choose to race with a variety of "Hovo's" and use other items such as helmets and scarfs which are available to you in the shop. Hovorun offers many racing tracks which you can choose to race with your friends. Also, Hovorun introduces a variety of adventurous elements including item-based battle racing with weapons or speed competition by shifting gears with a manual transmission. Play online with 8 players at the time. Defend with super shields or attack your opponents with rockets. Make your own team and fight other teams. Collect money and earn experience. Buy and sell items to decorate or upgrade your Hovo or character. Customise your character with clothes, accessories and items. The game client can be downloaded for free and also gamers can play the game for free. Game credits are required to purchase some specially selected in game items. In the shop you will find a large collection of items to customize your avatar and hovercrafts.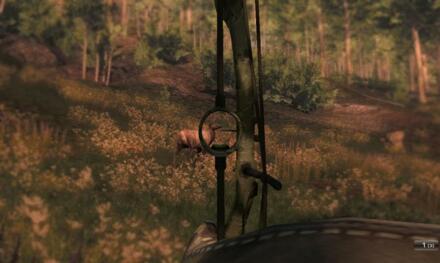 The Hunter MMO
The Hunter is a free to play online hunting game that combines realistic hunting action with the community and functionality of a social networking site. Players can track and hunt a huge variety of animals from small varmints to big game. The Hunter is packed full of challenges, tournaments and competitions, allowing the gamer to work closely with other players to complete objectives while striving for that perfect shot and that record buck.

* Create your character, take a mission and download the 3D engine

Broken Realm MMO
Broken Realm: A Crystal Saga Chronicle is a free-to-play browser-based fantasy MMORPG set centuries after the original Crystal Saga. In this time of war and strife, players will find their beliefs and loyalties tested as they struggle to find a new and worthy ruler for Vidalia. Truth and honour are no longer simple concepts as family members resort to murder and theft to claim the crown.

The game world of Vidalia features over 20 stunning locations for players to explore, thousands of quests to accomplish and events to engage in, a captivating story line, and unique game mechanics. Regarding daily events and weekly activities, Broken Realm offers battlegrounds, treasure hunts, PvP battles, BOSS fights, delivery quests, and more. So there will always be something to do that keeps players occupied and entertained.

Merc Elite MMO
Merc Elite is a free-to-play next-generation MOBA game developed by Bigpoint for Windows that combines modern military warfare with team-based combats in intense, demanding, and rapid sessions. The game is set in a world where governments have faltered and collapsed, and 5 power hungry multinational conglomerates have emerged and now fight for the few remaining resources. You can build up a team of mercenaries, join one of these conglomerates and take them into combat operations around the world.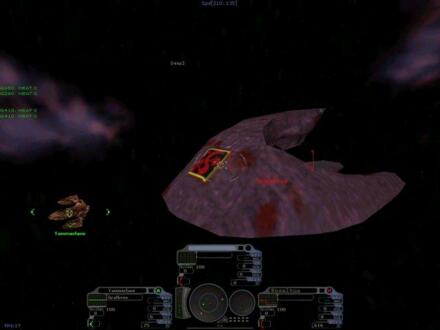 Ace of Angels MMO
Ace of Angels is a space fighter simulator, that allows you to fight head to head against others across the Internet. At present you may select one of 20 fighters, and design its weapons loadout to your specifications. Our flight model is unique, in that, unlike previous space combat simulators, we have attempted to simulate actual three dimensional space flight. Currently, we have one Battlezone Arena, albeit one that spans the distance from the Earth to the Moon! (apologies to Mr. Hanks and HBO), but will be adding more as the number of players increase. However, the Battlezone Arena will merely be the sideshow of the forthcoming Campaign.
BasketDudes MMO
BasketDudes is a F2P Basketball MMO Game, developed by Bitton Games for Web / Mac / Windows.

BasketDudes is a cross platform basketball action MMO that can be played on your PC and Mac in your Internet browser and allows players to build up and manage their own basketball team, both on and off the court. Compete against other players in arcade style adrenaline pumping matches as you take on the role of your players whilst also using manager's strategy, game cards and talents to defeat player opponents. This 3-D MMO is built with the Unity 3D engine's create a sleek and wonderfully rendered online game that mixes classic social MMO features with arcade gameplay, action-based sports simulator and elements of a Trading Card Game to bring a fantastic experience.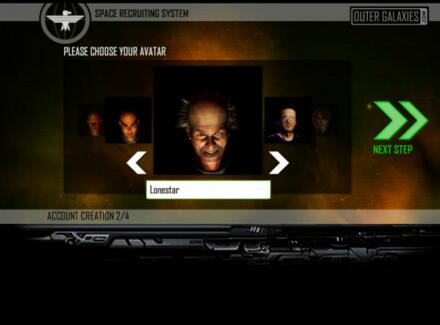 Outer Galaxies MMO
As today, players can begin and develop illustrious careers as Space Pilots. Outer Galaxies is a free massively multiplayer online browser game. The MMOG Open Beta Version presents the player with a vast game world composed of 200 solar systems with 4,500 sectors divided into five galaxies. Players compete against thousands of other Space Pilots and against NPC's (Non Player Characters) with advanced A.I. capabilities. Thousands of challenges and treasures can be won, ensuring that there is an exciting and unique course of the game for each player. Players can also influence their adventures by buying premium items in-game.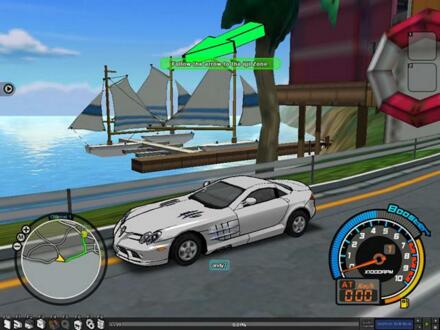 Drift City MMO
Drift City is unlike any driving game you'll ever play.
Part role-playing game, and part racing game,
Drift City will keep your pedal to the metal in your quest to become the ultimate driver!
In Drift City, there is no set path to follow; you can choose to follow the main story, complete side missions, race in the Battle Zone, or just drive around and explore Mittron Island.
Perform Combo Skills to fill your Booster Gauge and unleash a burst of speed!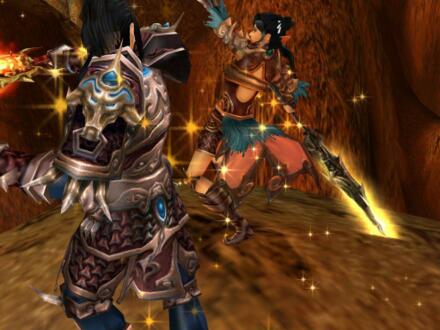 Dragon Oath MMO
Dragon Oath is the debut Free-to-Play MMORPG from MMORPG publisher ChangYou.com (US) Inc. Based on the story of one of the most popular Chinese novel "Tian Long Ba Bu," Dragon Oath is one of the first community and team play oriented MMORPG with the 24/7 event system, 9 distinctively different classes in terms of skills, abilities and appearances, countless available pets and mounts, fast-paced combat system, unique player shop system and more additional unique features. With the ancient oriental fantasy being the setting of the background, the combination of the adventure, action, community and special features will guide you to experience the world that you have never experienced before.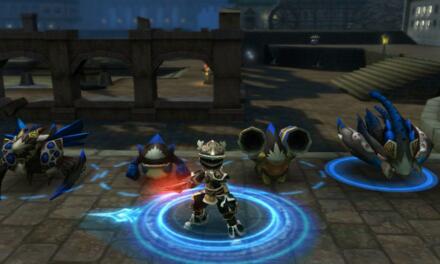 Soul Master MMO
Developed by NPluto for Windows, Soul Master is an addictive new genre-bending MMORTS (Massively Multiplayer Online Real Time Strategy) game that takes the innovation behind customizable "Hero" units in the RTS genre farther than ever before and allows players to have complete MMORPG-style control over their characters.
Featuring a combat system that allows players to create structures, progress through technology trees, produce and command units, while at the same time developing a persistent character of their own; Soul Master includes rich item customization systems that enable players to acquire unique stat and skill bonuses both for their personalized avatars as well as their RTS buildings, production capabilities, and controlled units. In addition to the robust PvP content, Soul Master features a wide range of PVE scenario modes such as defending objectives, escort missions, co-op challenges, boss raids, and AI RTS battles.

More free MMORPG Games -> 27 | 28 | 29 | 30 | 31 | 32 | 33 | 34 | 35