Drift City MMORPG
Drift City is unlike any driving game you'll ever play.
Part role-playing game, and part racing game,
Drift City will keep your pedal to the metal in your quest to become the ultimate driver!
In Drift City, there is no set path to follow; you can choose to follow the main story, complete side missions, race in the Battle Zone, or just drive around and explore Mittron Island.
Perform Combo Skills to fill your Booster Gauge and unleash a burst of speed!
Drift City offers a sleek, immersive interface for navigation and tuning.
Need to buy some new parts for your car?
Drive to the Parts Shop and easily drag the parts over!
Head to the Battle Zone for some free for all action, or race as a Crew and get the highest Crew score! Join up with friends, create a Crew, and burn up the asphalt together!
Screenshot: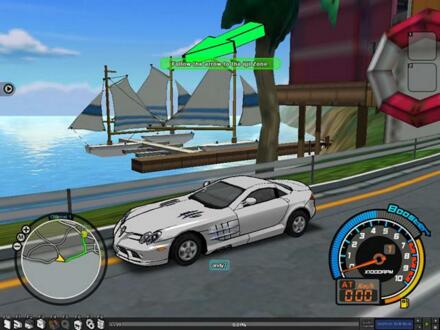 Add this game to your favourite forum, copy this
BB code: CONTROL + C and post it: CONTROL + V
Drift City Videos