new mmorpg
Page 32
More Free games -> 27 | 28 | 29 | 30 | 31 | 32 | 33 | 34 | 35
Chaos Heroes Online MMO
Chaos Heroes Online is a F2P Multiplayer Online Battle Arena (MOBA)developed by Aeria Games / Seven Games / Prosiben

Chaos Heroes Online is a fast-paced, free to play action Multiplayer Online Battle Arena (MOBA) that evolved from the original DOTA Chaos game inspired by the original Warcraft DOTA mod/map (which also gave birth to DOTA Allstars that lead to DOTA 2). The game offers classic MOBA style gameplay where players must work together in teams of 5 to battle through enemy defences including powerful Tower turrets, waves of AI NPC Minions and powerful Heroes that can be played either by the AI or more commonly by other players, and destroy the enemy base.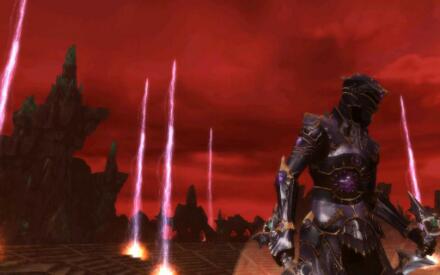 SUN MMO
Webzen introduces SUN, the first title to incorporate console-style game mechanics into a classic MMORPG. With action-packed intensity, stunning graphics, unique battle systems and a captivating cast of characters, SUN is an epic medieval tale in a world of emperors, armies, magicians and monsters set to an original soundtrack by Howard Shore, Academy Award winner and world-renowned composer of the theatrical score from the acclaimed "The Lord of the Rings" films.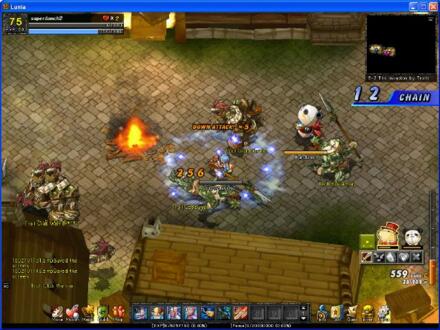 Lunia MMO
Lunia takes place in continent of Rodesia, home to humans, elves, orcs, goblins and a wide variety of other races. After centuries of conflict, bloodshed and war, a tense truce was agreed upon. But things have begun to change. The tides of conflict are looming in the horizon.

Lunia is an arcade-style, action-oriented MMORPG that puts you in the story. Fight your way through as you unveil the secrets surrounding the recent threats to peace. Lunia combines the fun of an action arcade game with the strategy and development of a MMORPG.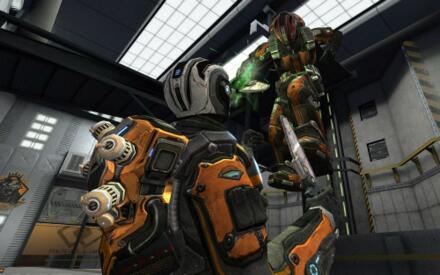 Genesis AD MMO
Developed by Queen's Soft, Genesis AD is a free to play, sci-fi multiplayer, online first person shooter (MOFPS), set in the year 2231, when an alien world has been found to replenish Earth's dwindling supply of resources. There are three distinct character classes. Players of all types will find a character class to fit their skill set in Genesis A.D. From the powerful Assault Class to the nimble and covert Sniper Class to the helpful Supplier Class, diversity is the key to a strong team as groups of gamers battle to be the best.

Nadirim MMO
Nadirim is a free-to-play multiplayer browser game in an Arabian fantasy setting inspired by the tales of the Arabian Nights. Explore the vast territories of Nadirim and its unique world of Arabian myths and fables to immerse yourself in an online role playing experience that has never been brought to browser platforms before!

The game takes the player into the world of the Arabian Nights, a world that is fictional in geographical and historical terms but incorporates the best known elements of Arabian fables and mythology like djinns, adventurous thieves, mysterious princesses, potions, alchemy, and – of course – heroes and villains.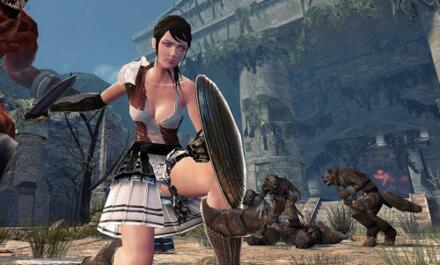 Vindictus MMO
Vindictus a F2P Hero Building MMO RPG game, Developed By: Nexon

Vindictus is a bloody fantasy themed MMORPG exceptional graphics and realistic, brutal physics has been able to produce a gruesome combat MMO where players will watch in awe as blood spurts from their enemies with each slice of their blade into flesh or be amazed as they hoist fallen enemy corpses using them as shields and weapons. This free to play MMO has been developed with Source Engine physics and fully destructible and interactive environments to bring a truly unique and realistic game.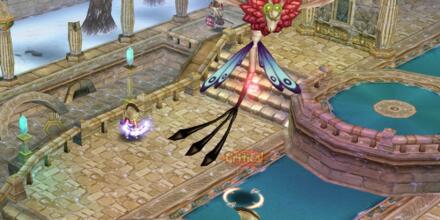 Legen of Edda MMO
Developed by Eya Soft for Windows, Legend of Edda is a free to play hardcore PVP MMO, with a deceivingly cute interface. The game features fast-paced intense battle featuring a lot of very powerful PVP, and large scale RVR battles. Based on the Greek mythological conflict between the Gods of the Olympus and the Titans, Legend of Edda takes players through a dynamic storyline divided into five unique chapters based on the conflict of two opposing factions. There are 4 Main Quests Types: Standard, Main Story/Scenario, Class Specific and PVP and Faction. And an array of options for PVP: Personal duels, Guild battles, Free world player killing, Sacred Treasure Battle and 1v1 or Party vs. Party battles.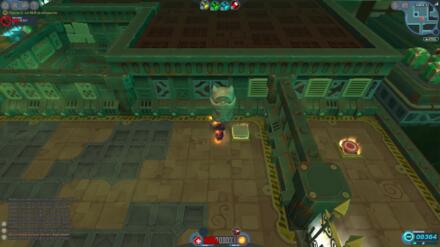 Spiral Knights MMO
Developed by Three Rings for PC, Spiral Knights is a free to play 3D Action MMO with anime graphics and a cooperative gameplay through dungeons with monsters to fight and puzzles to solve, and hundreds of unique weapons and gear to discover and alchemize. Defined as dungeon crawler, reminds of console games like Zelda.

Players find theirselves on an alien world, Cradle. Their equipment stores have been raided and their starship, The Skylark, will not recover from the crash. Now they must work together to survive on a journey that will take them to the very core of the world.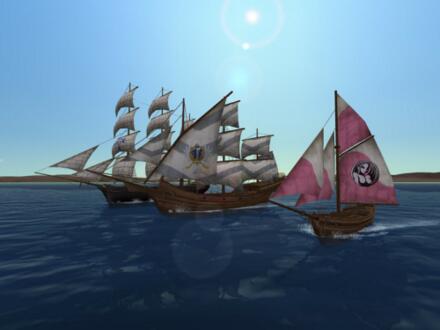 Uncharted Waters Online MMO
Developed by KOEI for Windows, based on the Rekoeition Uncharted Waters series of games, Uncharted Waters Online (referred to as Great Voyage Online in Japan) is a MMROPG set within several timelines during the Age of Exploration as a romantic and historic fictional account of the era.

The game can be divided into sea-based areas, land-based areas, and towns. Players will live and play real world of 15th century to make their own history. Players may choose from among 6 nation-alities: England (a small island country to the north for whom wool is the key industry), Dutch Republic (a rising maritime courier nation facing the North Sea), Ancien Régime in France (an agrarian kingdom holding territory from the Mediterranean to the North Sea), Spanish Empire (a powerful authoritarian kingdom dominated by the royal house of Habsburg), Kingdom of Portugal (a mercantile nation that prospers by trade from profits of the land facing the Atlantic Ocean), and Republic of Venice (a small city-state floating on the sea). As well the player may choose from several occupations after choosing a basic class: adventurer, merchant, and soldier. Players are able to trade, explore, battle and join in live events such as "Great Sea Fights".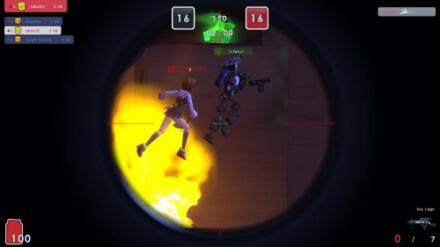 MicroVolts MMO
MicroVolts is a free-to-play MMO third person shooter with cartoon style graphics, developed by SK-imedia for Windows. It includes deep customization options, tight controls, excellent gameplay mechanics, social features, and impressive visuals.
For ages, a secret battle has been waged, going unnoticed right in our own backyard. No one knows for sure when or where the first toy declared war. Rumor has it that their uprising began with four original limited edition figures, code named MicroVolts. The four playable characters are: Naomi (Naomi, a model figure, and the first female doll in the Micro World, is a friendly and charming high school girl), Knox (Knox, a super poseable hip hop action figure, uses his street smarts and heavy build to defend himself in the toy battlegrounds. Some say his bark is worse than his bite, as he tries to intimidate opponents to mask his fearful character), Pandora (Named after a Greek myth, Pandora uses evil tricks to dominate the playground) and C.H.I.P. (C.H.I.P. or "Complex Humanoid Interchangeable Parts" is a mechanized Stikfas Figure originally created using spare parts salvaged from a junk yard.).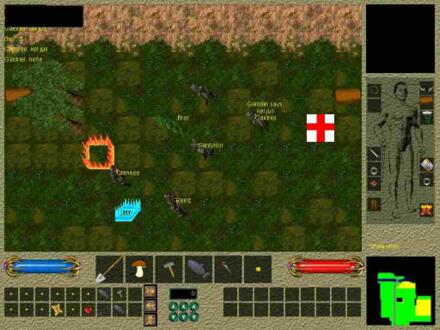 Illarion MMO
Illarion is a graphical medieval fantasy game that focuses on roleplaying, unlike other so-called rpg games such as Tibia and Runescape. This game is not about levelling up or hunting monsters. There is no global chat and no experience points. This game is about roleplaying, which means you interact with other people and your environment as if you were a person in a real medieval fantasy world. You are not supposed to say things that are out of context from your medieval fantasy character. Your character does not know words like "email", "computer", "lol", or "u r here 4eva". Any ooc talk should be kept to a minimum. If you want to play a game where the objective is to level up and kill things or gain as much skill as possible, then this is not the game for you.
Blood and Jade MMO
The Eastern Zhou Dynasty is on the verge of collapse and the Middle Kingdom finds itself in a constant state of war as the seven warring States battle it out amongst themselves to try and claim the highest seats of power and become Emperor of all of China. It is a dark time and the need for a hero has arisen, someone to descend into the darkness, uncover the secrets and conspiracies of the Warring States and once more return peace to your ancient land.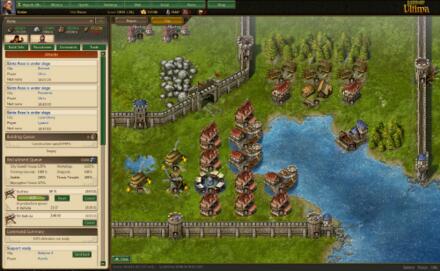 Lord Of Ultima MMO
Ready to play directly in your browser, Lord of Ultima is a new part of the Ultima universe. It is a free to play isometric strategy browser MMO game, developed by EA's Phenomic studio for internet browsers, which takes you to the new world of Caledonia, formed from the remains of Sosaria which was shattered into countless islands. You start your journey with a humble village which you grow over time into a mighty and prosperous capital.

Featuring deep strategic gameplay, an unseen level of detail and numerous animations. You must master the art of diplomacy and trade as well as the military activities of spying, plundering, attacking and sieging enemy cities to finally become the mighty and feared Lord of Ultima. Also includes multiple social features including an advanced trading system, alliance features, online chat, forums, a quest book full of interesting missions will guide you through exploring all the strategic possibilities Lord of Ultima has for you, plunder dungeons and defeat mighty bosses to win their treasures.

Bright Shadow MMO
Developed by SEEDO games Co for Windows, Bright Shadow is a free to play MMORPG where players can find and collect monster cards by defeating enemies. These cards have numerous uses, from being used as currency for items to unlocking special abilities. There are more than 500 monster cards to gather and collect. Players can summon the ghosts of defeated monsters enlocked within the cards.

With a unique shell-shaded visual design, intuitive combat system, extensive character customisation and more than 60 randomly generated dungeons, Bright Shadow is more than an interesting and fun alternative. Players start as beginners, but once they reach level 10, they can choose to become one of the four basic classes: Warrior (Tank and Damage dealer), Machinist (Long range, crafter), Shaman (Healer and buffer) and Mage (AOE and DDS).

More free MMORPG Games -> 27 | 28 | 29 | 30 | 31 | 32 | 33 | 34 | 35