online mmorpg games
Page 20
More Free games -> 16 | 17 | 18 | 19 | 20 | 21 | 22 | 23 | 24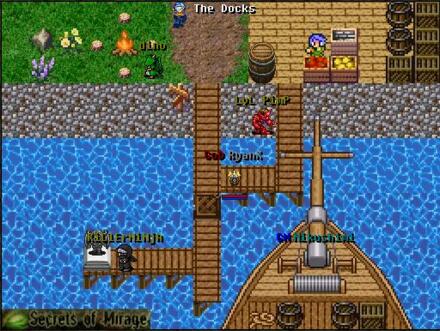 Secrets of Mirage MMO
Secrets of Mirage, a massive online role playing game for any adventurer willing to do some exploring, fighting, spell casting, and well almost anything else they can think of. Just download the client, log in, and get started. It's that simple. Based on the old games like Final Fantasy, Secrets of Mirage is currently being developed by Scorpio and constantly being upgraded with new features. Gladiator events/tournaments in the arenas, player killing, and even purchasing in-game housing can keep a player interactivly involved for hours on end. Not to mention that the entire world is constantly expanding as you read this by a team of mappers and developers, producing many new interesting places to explore, creatures to fight, and new equipment to use. Try to do a few quests a long the way and see what great rewards you may receive!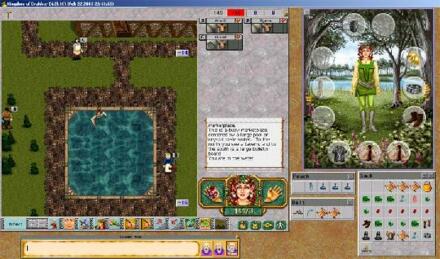 Kingdom of Drakkar MMO
You are bold to enter the Kingdom of Drakkar, where dangerous creatures hoard their treasure and lure the luckless to their doom. Recruit others to aid you in your quests. As your power grows, so too will your challenges. Take heed! Portals connect forbidden cities, and lands exist that have yet to be discovered.

The Town of Nork, Volcano Town, the Province of Maeling, and the City-State of Frore are the only known cities that remain within the Kingdom of Drakkar. When the Empress released Evil into the Kingdom centuries ago, the earth was rent, and a great deluge drowned the lands. The only remnants of their shared history are the portals that connect them. Those who live on these islands lead isolated lives and protect their homes by whatever means they can. Ice fields, deserts, volcanoes, and treacherous oceans keep them from venturing too far. Those who wander are beset by beasts in lands of legend.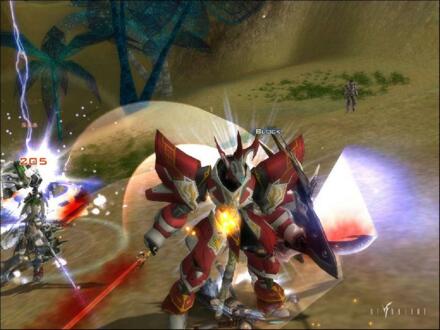 RF Online MMO
RF Online is an epic mix of traditional fantasy MMOG mixed with unique futuristic sci-fi action to bring an entirely new and original take on the existing MMORPG genre. Set in a deep space galaxy known as Novus, take your pick from three all-powerful warring factions leading your character into the final battle for total control over the entire Novus galaxy. Chose from either the Bellato Union, taking control of individual robot battle units like never seen before within any MMOG, Holy Alliance Cora, the mystical and fantasy orientated race utilising the power of magic and finally the mighty Accretia Empire, a futuristic alien race intent on spreading destruction across the entire sector with their advanced weaponry systems.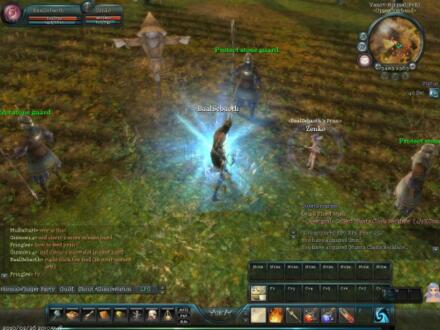 Aika MMO
Developed by JoyImpact for Windows, Aika Online is an epic fantasy MMORPG. Five nations vie against one another for control of Arcan in massive castle sieges, relic thefts, and customized battlegrounds, waging war on a scale never before seen in an MMORPG. Considerable treasures and blessings await the most powerful nation in Aika, with each nation ruled by a player Lord Marshal whose supreme power is supported by a guild regime. Designed to re-imagine the "massively" in MMORPG, Aika presents three major PvP modes which run the gamut from small skirmishes to 1000 vs. 1000 warfare. This comprehensive PvP system is unique among current MMORPGs for its gigantic scope, and it is this element – along with a fantastically detailed world and sweeping storyline – which has earned the game many enthusiastic reviews for its quality of play.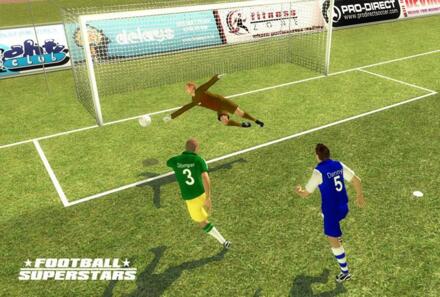 Football Superstars MMO
Football Superstars is a massively multi-Player online (MMO) game based on the immensely popular sport of football. Football Superstars is the first MMO to recreate the game of football and its associated lifestyle. Thousands of players within a huge online persistent world compete to become a football superstar leading to on- and off-pitch glory, fame and luxury.

You control one player, rather than an entire team and develop your player's career from your first days at a football academy all the way towards stardom as a member of the first team of a successful premier club. Along the way you must train, develop your talent, learn new skills, tricks, abilities and use these new found abilities on and off the pitch to further your football career.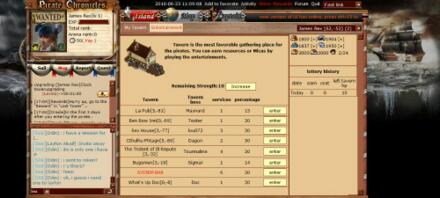 Pirate Chronicles MMO
Ready to play directly in your browser, Pirate Chronicles is a browser-based mmo game with historical fantasy, RPG, city-building, business and strategy elements. Developed by ShangHai-headquared WeiQu for internet browsers. It features rich Browser Based SLG + RPG; epic game world with thousands of rewarding quests; three distinct nations: Western Europeans, Northern Europeans and Arabs; pirate Captain and Flag Ship Systems with extensive RPG elements; completely browser-based, no downloads required, and free to play; and regular major content updates.

Winning Putt MMO
Winning Putt is a F2P Golf MMO for windows develped by OnNet.

A free to play golf simulator with MMO features, Winning Putt is a free to play title that sees players working their way through the golf circuit, gaining XP to level up, acquiring new gear, competing in friendly and cup based challenges and honing their skills.

The game guides players through the rules of golf and the mechanics to make a drive/swing/putt (i.e. hit the ball with a golf club), which follow a relatively traditional format based on direction of the shot and the power and accuracy of the swing. To line up a shot, players hit the Tab button to bring up a birds-eye view of the course where they can see where the ball is likely to land with the currently selected club providing they are precise with their power and accuracy.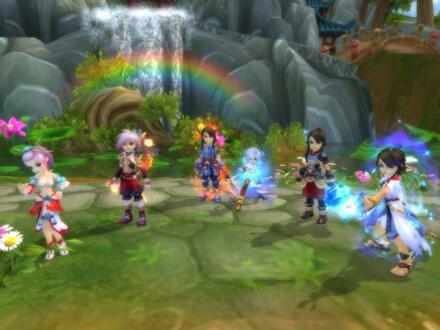 Ether Saga Online MMO
Ether Saga Online is the English-based version of KDXY, one of the newest titles and most popular titles from Perfect World Beijing. The game is based on one the four great classic novels of Chinese literature, Journey to the West.

Ether Saga Online combines lavish graphics with a young anime style. It features a slew of unique features and systems that make the game truly one of a kind. Among its many revolutionary systems it features a fresh new Integrated Quest and Navigation System that allows players to seamlessly progress through the game with minimal confusion.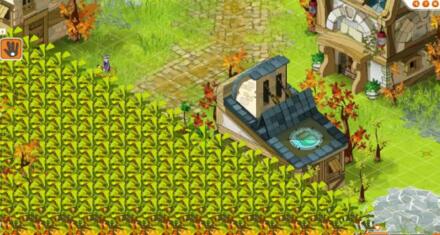 Dofus MMO
DOFUS is a Massive Multiplayer Online Role Playing Game. As a mixture of video game and interactive animated cartoon, DOFUS brings a new concept within online games. With its oneiric graphics inspired by mangas, its tactical gameplay and its cynical humour, this game is in a class of its own among other MMORPGs. Experienced players are appealed by its unique fighting system which is based on strategy quite rare in MMORPGs. Developed by Ankama Games for Windows, Mac and Linux, Casual players also like it for being easily accessible.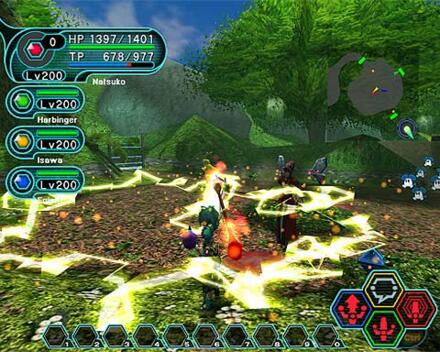 Phantasy Star Online Blue Burst MMO
Since its debut on Dreamcast in 2000, the revolutionary PHANTASY STAR ONLINE series has received 17 awards worldwide. Now the PSO journey continues on PC! Each player takes on the role of a Hunter on the Planet Ragol and ventures deep into lush worlds filled with mystery, intrigue, and powerful enemies. You'll battle in real-time and draw off the magic of more than 1,000 powerful rare items as you continue to search the planet for survivors of the Central Dome explosion, as requested by Governor-General Tyrell.

oloko MMO
Oloko is a browser based mmorpg developed for Windows. This is an mmorpg for young people and child and is characterized by a very colored graphic with a really nice cartoon style.
In the game there is the possibility to do a lot of things, such as plant and gather a lot of plants, learn a profession, gather a lot of items and trade them, customize as you wish your character.
The game is simple and it's really good for every gamer that has few time to play, even if the more hardcore gamers can find a lot of things to do inside Oloko.

Trove MMO
Trove is a free 2 Play Building Adventure MMORPG developed by Trion Worlds.

Trove is a new voxel-based adventure MMORPG, which whilst on the surface seems to be very much an imitation of MineCraft is in fact something completely different and does in fact have more in common with other classic MMORPGs. Whilst players are indeed able to gather resources and construct houses and fortifications using blocks, they are also able to play between different classes, pick up quests, head into deep dungeons to face off against deadly denizens and epic bosses in search of treasure and powerful loot and much more.

Rivality MMO
Rivality is an exciting next-generation web game in the war strategy genre developed by reputable FunRock Media. The first version of the game was released in August 2008 and got a major update and facelift in its current third version in 2012. FunRock Media has a great passion for creating truly unique and compelling user experiences. But beware some players get addictive to the game and are constantly online to respond to enemy attacks and get the latest updates from allies and the outcome of executed enemy attacks. FunRock is committed to vigorously updating the game. User feedback is highly appreciated in order to improve the game in the direction that the player community. Rivality is played directly in the web browser: Nothing to download and free to play for as long as you like, guaranteed. After the simple registration process you can choose an area to build your own base camp in the gigantic world of Rivality and start building what's needed to gain power and money in the game.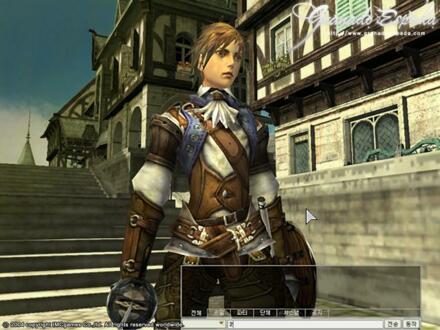 Granado Espada MMO
Granado Espada shows the most realistic and beautiful graphic using latest 3D technology. Through this technology, we can deliver new experiences never before seen in other games or even in reality.

In Granado Espada, player can control maximum 3 characters at the same time. We called these characters as team. Player can make various team by their strategic needs like that player can adapt to various situation by selecting different classed characters and improve the skill performance by selecting the only 1 classed characters.

More free MMORPG Games -> 16 | 17 | 18 | 19 | 20 | 21 | 22 | 23 | 24