online mmorpg games
Page 20
More Free games -> 16 | 17 | 18 | 19 | 20 | 21 | 22 | 23 | 24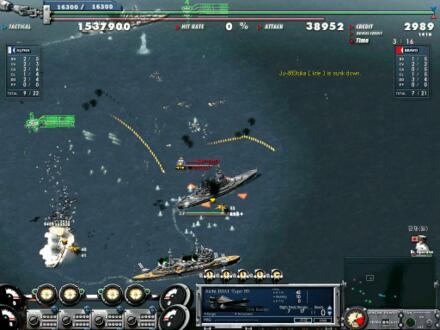 NavyField MMO
Navy FIELD is a Massively Multi Player Online Tactics Game. Navy FIELD redefines the concept of online multi-player gaming.

This type of game has never been developed before and will provide players with a totally new gaming experience. Navy FIELD is currently marketed and sold in Korea, Japan, Hong Kong and China. Navy FIELD is based on naval combat during WWII. One of the best features of Navy FIELD is the presence of graphically engineered warships, weapons, fighters, and bombers that actually existed in that era. Players will have the opportunity to see how the actual naval guns, torpedo launchers, Fire Control Systems, and engines looked and operated. Players earn game credits for ships and gain experience points for sailors as they engage in war-like battles.

Shadow Kings Dark Ages MMO
Shadow Kings: Dark Ages is a F2P Castle Building MMO for browser developed by Goodgame Studios.

In Shadow Kings: Dark Ages players are the rulers of their own Castle in a fantasy land filled with dangerous orcs looking to pillage and destroy your settlements, by establishing a strong Castle completes with various buildings, fortifications and defences as well is training up your own personal army. You are able to take the battle to them and destroy the Shadow Camps that crop up all over the world or alternatively engage in PvP with other rival players to assert your dominance over a region.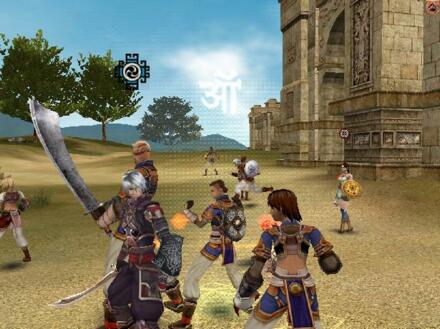 Tantra MMO
TANTRA is a unique form of RPG. It has oriental elements to the traditional Role Playing Game.

Each character serves one God. Depending on the characteristics and level of the God, the ability and skill of the character varies. TANTRA has 3 major Gods, 4 Chakra points and 3 different ranks.

The three Gods in the game have antagonistic relationships over the continent of India. All the events in the game are about the three Gods and the 8 tribes. At the start of the game, each player picks one major God. Characters with different Gods play the game together, and then when they reach certain levels, players fight against each other at certain places.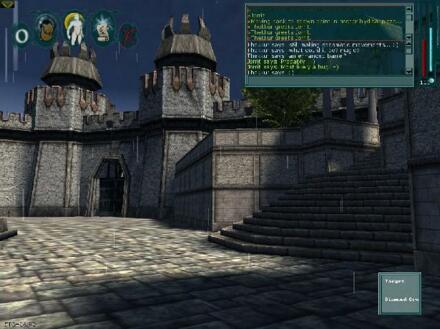 Planeshift MMO
The objective of the PlaneShift Team is to create a virtual fantasy world in which a player can start as a peasant in search of fame and become a hero. We will focus our efforts in the reproduction of a real world with politics, economy, many non-player-characters controlled by the server that will bring to life our world even without players connected!

We want to give FREE access to everyone, without the need to either purchase the game or pay a monthly fee. Servers and bandwidth will be donated by sponsors.

Odin Quest MMO
Odin Quest

Game Genre: Free to play Fantasy MMORPG
Platforms: Web Browser
Developer: Dragonsmeet

This fantasy browser-based MMO RPG has elements of traditional Norse mythology where players will adventure across a fantasy realm, seeking out dangerous dungeons and going on journeys. The game is completely free to play with premium options for those who wish to speed up their gameplay and purchase items with real-world money. In the game players can choose from five different classes that offer up a variety of different styles of play to best suit the player. With a number of in-depth systems and features the game has a lot to offer to both new players and old.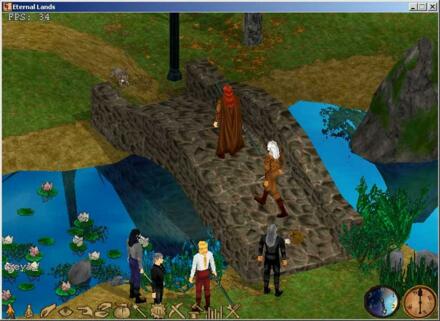 Eternal Lands MMO
Eternal Lands is a FREE MMORPG (massive multiplay online role playing game). The game is now in Beta stage, but that doesn't mean it is incomplete. There are 9 skills, total character development freedom, many quests, religion, a lot of NPCs, animals and monsters. If you are a PKer, you can fight other PKers in special maps. If you are not a PKer, then you can stay on the non PK maps, where you don't have to worry about being attacked by other players.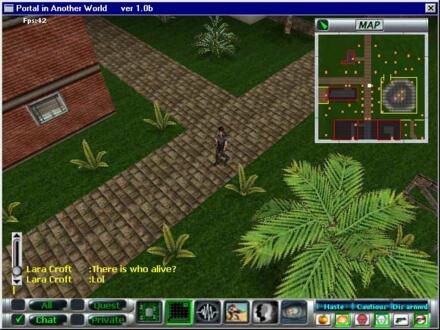 Another World MMO
Another World (c) is a multi-player RPG on-line game. Our aim is to create an interesting, beautiful and fascinating world,where everyone can create his/her own account and live another life with it, because all the things you want to do depend only from your will.
Currently there are lots of things that we have not realised in the game but this project is free and not commercial for all of you.

History:

What is Another World? - it is a real ANOTHER world with it's own laws and rules.This is a time in far future when the conception "The Earth is our Home" grew in "The Galaxy is our Home", when human, artificial and alien intelligence mixed in a "salad" that is called society. The story begins on a little planet LB-117 where are mixed not only alien with human beings , but future with past too.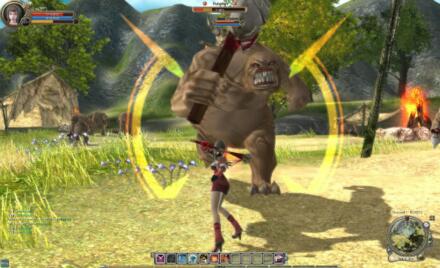 War of Angels MMO
War of Angels is a free-to-play 3D online, MMO fantasy role-playing game where you can fight not just on land but also underwater and also in the air. Join up with other players to explore massive dungeons, become leader of your own guild and conquer the guild city. Build your own economy and rule your own town. It features Highly-defined 3D graphics with a unique look that combines Western conventions with an Asian flair, where you can fight in the air, under water, and on land.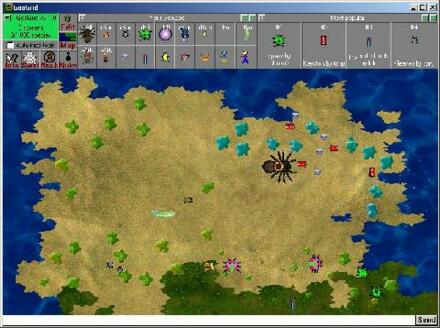 GooGrid MMO
GooGrid is an online ecosystem where animated critters designed by players crawl from one screen to the next across the internet, fighting, eating plants or each other, and reproducing. New players can make a critter in seconds with the "critter wizard" and the "random beetle" graphics, but the real fun of the game is using "advanced species design" mode and making your own animated custom critter drawings. Each species you design can have up to 21 animation sequences. Each sequence corresponds to a critter behavior, such as eating, fighting, sleeping, walking, running to attack, or running to escape. You can choose from 26 different body parts (such as brain cells, body armor, sabre teeth, and hooves) and 28 different strategy parameters (such as prey filters, frustration handlers, group defense strategies, and prey/food supply management). Even when you're offline, your creations can be crawling around on other players' screens. Once you release a species, it has a life of its own. Other players may choose to collect a specimen of your species if they like it. This saves it for later and counts as a vote towards the most popular species list.
Dragon Eternity MMO
Developed by Q1 online, Dragon Eternity is an epic next-generation web-based MMORPG. Stunning panoramic graphics and gripping battles are the first impression of the game, but be prepared for a rich storyline and plentiful quests to draw you deeper into the realm of dragons.

Dragon Eternity features synchronous multiplayer battles with detailed characters and fluid animations. During combat, you can watch as the struggle unfolds between other combatants, then focus on your important allies for healing, and switch back to bombard your most threatening foes with deadly spells. While developing your character, you must choose a class to maximize their potential in battle. Each class has its own combat strategy and commands a unique set of elements as the basis of its powerful battle spells.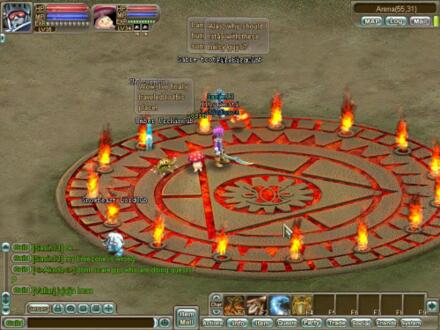 Altis Gates MMO
Developed by IGG for windowws, Altis Gates is a turned-based, free to play, 2.5D fantasy MMORPG.It is set in an ancient world of European stories and legends. The stories are set in the land of Altis, a world that takes design cues from European classical architecture, with a modern twist. In the world of Altis Gates, there exists a balance among the 4 naturally occurring elements of Fire, Wind, Earth, and Water. Fire counters Wind, Wind counters Earth, Earth counters Water and Water in turn counters Fire in the cycle of relationships between elements.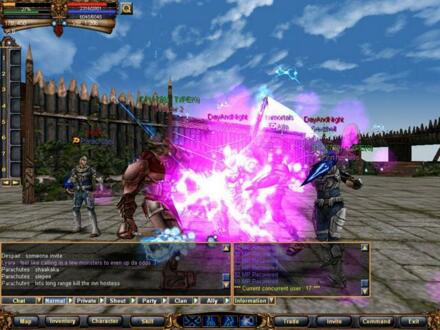 Knight Online MMO
Knight Online World is a free to play fantasy MMORPG developed by MGame for Windows. Step into a world of warrior and magic as you join one of the lands two great nations, the human empire of El Morad or the orc-like savages of the Karus Empire. Choose your race as either Male, Female or an enormous Barbarian, each with their own increased stats and available jobs/classes; the mighty Barbarians are locked to only the Warrior class, however Males and Females are able also pick Mage, Priest and Rogue. As a Warrior you will be the main melee combatant and the parties shield with your high hitpoints and defence. The mage fights from afar, hurling lightning and fireballs with devastating accuracy. The Rogue uses stealth and speed as a flexible role, using ranged weaponry as well as melee attack the Rogue also has some healing abilities. However, the main healer is the Priest, responsible for keeping the party alive but also armed with some offensive abilities and can debuff enemy opponents. Unlock new abilities as you advance through 80 levels, gaining XP from killing monsters and completing quests, which will also reward you with items, weapons and coin.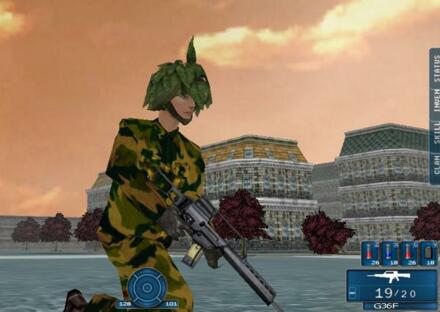 Outpost MMO
Game Features

Definitive military action online role-playing game
Combo genres: RPG meets FPS
Animated with motion-captured technology
More than 300 various weapons
Fully 3D environments
Motion-captured animated characters
Form military units to battle enemies more efficiently
Exciting maps located in various locations around the world
Involving and interactive story

Background Story

In the near future, advances in the field of medicine yielded the discovery of a very important concoction that when consumed, would heal any injuries and restore lost stamina. Due to its almost magical-like properties, people started calling them potions. One of the ingredients crucial in making the potions was the Wild Reishi mushroom. Unfortunately, the Wild Reishi is a very rare mushroom and had to be cultivated in very sensitive conditions. The medical community was enthusiastic with the amazing healing properties of the potion but it never really caught on with the public and was eyed with much suspicion.


Rubies of Eventide MMO
On the continent of Vormis, a new threat brews beneath the capital city of New Jollis. Duke Arkesita, heir to the Praxic Empire and ruler of South Vormis, has declared martial law and sealed the gates of the capital. Without the protection of the capital, a scourge of bandits plague the rural roads, tormenting the villagers that depend on resources from other towns. Kajblood, under the rule of Baron Galadar, has become an impromptu governing body, sending a summons for able-bodied adventurers to help defend the against a recent onslaught of Kobold invasions. Disturbing accounts of necromancers meddling with the undead are whispered in the streets. Even the animals in the region seem affected by some strange aura of unrest.

More free MMORPG Games -> 16 | 17 | 18 | 19 | 20 | 21 | 22 | 23 | 24