free online mmorpg
Page 18
More Free games -> 14 | 15 | 16 | 17 | 18 | 19 | 20 | 21 | 22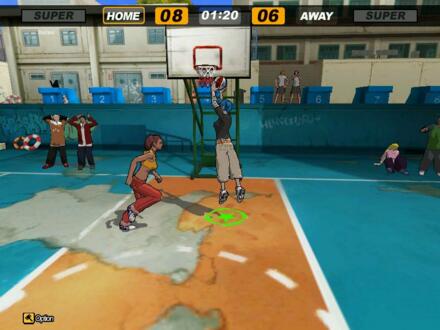 Freestyle Street Basketball MMO
FreeStyle Street Basketball is a fast-paced massively multiplayer online PC basketball game where players meet on virtual courts to challenge each other in a dynamic pick-up game environment, featuring cutting-edge music, fashions and gravity defying basketball moves.

The game's easy-to-learn controls allow players to master every move, from simple shots to crazy alleyoop dunks, using just four keys. Gamers can play 1-on-1, 2-on-2 or 3-on-3 street basketball online against people from around the country. The game boasts an exclusive soundtrack featuring Lloyd Banks, Young Hot Rod and Sha Money XL and clothing and gear from Marc Ecko Enterprises. The globally popular FreeStyle Street Basketball has more than 30 million players in Asia.

Clash of Olympus MMO
Clash of Olympus- MMO Genre: F2P side-scrolling turn-based RPG .Platform Availability: Web Browser .Developed By: Boyjoy

Clash of Olympus is an action packed RPG MMO that is completely free to play where players will be able to have their choice of different heroes as they battle for and against the gods of Olympus in this Greek mythology themed game. Packed full of features there is strong narrative quest-based content that players will unlock as they progress through the main storyline that will take players into some of the most dangerous locations in and beyond the world. Clash of Olympus can be accessed through the game's official website after a simple account registration and can be played directly through your web browser without any need of a client download.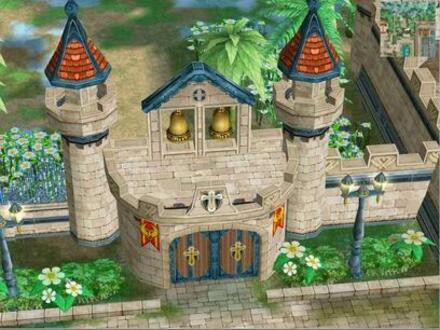 Tales of Pirates MMO
Based on 5000 years of background history with Piracy as its central theme, Tales of Pirates lets players have a fruitful navigating experience as well as exploration of the unknown. This fully 3D designed multiplayer online game is comical in nature and has humorous looking characters and creatures. The game is painted in bright and beautiful colors. The exaggerated movements and actions of characters as well as objects, topped with an atmosphere that is overall relaxed, the game makes it always interesting and fresh for new and old players alike. There are also different styles, themes and architecture for the different towns, islands and dungeons. The multitude of elements designed captivates players and keeps them immersed while they explore all different possibilities available in game.

Kiwarriors MMO
Kiwarriors is a browser based mmorpg localized in spanish and english. In Kiwarriors players can be one of the most known races in Dragon Ball, such as an android or a sayan.

The game offers a lot of features like a character panel, a global map, a ranking system, clan, groups and a strategy system. Thanks to all these characteristics players can fight each others directly from their favourite browser, starting train their characters and be one of the best warrior in the galaxy.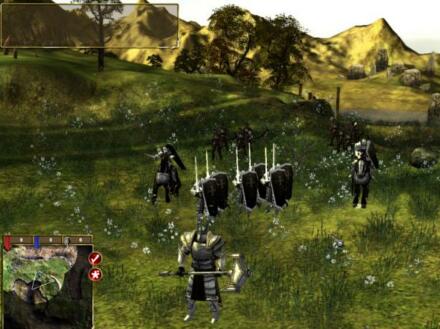 Dreamlords MMO
Dreamlords offers unparalleled strategic depth by providing both long term empire building with 3D RTS action in a massively multiplayer world.

Dreamlords the game is made up by one game client and a web interface. The empire building is done in the web interface and fighting is done in the game client.

A dreamlord is a mystical entity that has risen to answer the desperate calling of the people. Now you have to lead them to a great future, one step at a time.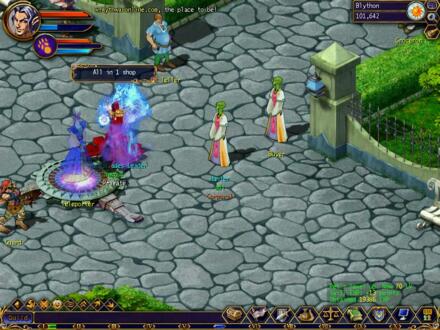 Myth War MMO
Myth War Online is a large scale MMORPG based in the magical european middle age era. Four classes of species exist, the Humans, the Centaurs, the Magicians and the Half Human Robots.

Myth War Online's Unique Features :

Beautifully rendered game environment with enchanting in-game art.
Short learning curve and intuitive graphic user interface sytem.
Minimal PC hardware requirements (game does not utilize 3D engine)
Friendly advanced and newbie online community.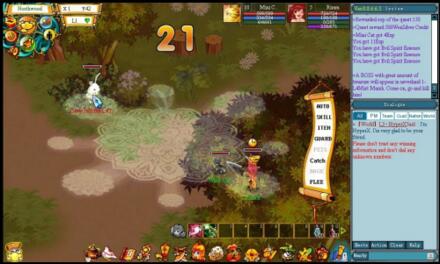 Neverland Online MMO

Ready to play directly in your browser, Neverland Online is a 2D flash, browser based, MMO. Developed by Oak Pacific Interactive for Internet browsers. Chose one of the four classes and explore the crafting system, the multiple skill paths, and a large persistent world.
The empire, long divided, must unite; long united, must divide. "The world of the Neverland Online was originally ruled by Morning-cloud country. Dozens of years ago, the leader of the Immortal Clan John Taoist got a wordless Neverland by accident. After several years of practice, he became an immortal Taoist and left a book that records his practice way called "Way to Become Immortal",so it is very popular to practice to become immortal. After John Taoist became immortal and went to the Heaven, the wordless Neverland is missing. In order to find the wordless Neverland, players of "The Neverland Online" act as Taoists to save the turbulent world and create a legendary fancy tale.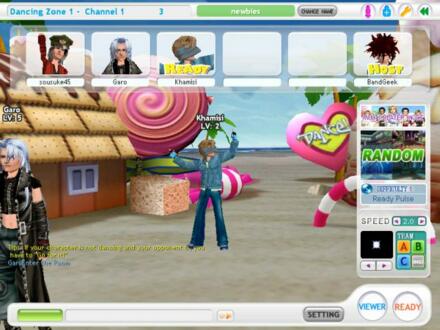 Dance Online MMO
DANCE! Is an amazing new FREE 'club style' dancing game that lets you hang out with your friends, and challenge them on the dance floor.

With the most incredible selection of hit songs from some of the best recording artists in the world, DANCE! always backs up your moves with awesome music tracks.

Male or female, you'll get the chance to create your own dance teams and even compete in nationwide dance battles and competitions!

DANCE! gives you the option to customize your character, to showcase your individual personality. Choose from a huge selection of hair styles, accessories and hip clothes to make your character one of a kind!

District 187 MMO
Developed by CJ E&M Games for Windows, District 187 is a cops and robbers free-to-play first-person shooter where players are vying for control of a fictional city. Set near the end of the 21st century, players are in an unending battle for survival.

At the end of the 21st century, the world has fallen into a massive economic depression. In this brave new world, where money means everything and morality is up for sale to the highest bidder, wealth and power has naturally collected in the hands of the few. These people use what is left of the government to protect their own interests, but there are those who want nothing more than freedom for the oppressed majority and will stop at nothing to get it.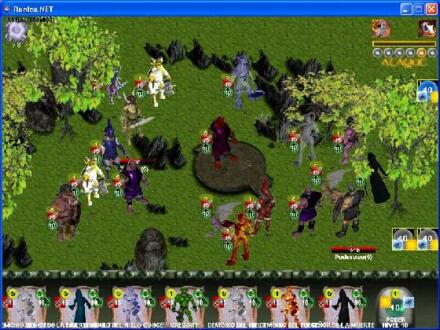 Runica MMO
Spanish RPG game

Runica is a game free MMORPG where your character will face other using "runes". It is a game system where the shift is the basic strategy to defeat your opponents. We face challenges in which each individual player will use his "Avatar" and its runes for defeating the opponent.

Your character, as they are in front and win other players will gain experience with it will improve their own abilities and their runes with the addition of gold to buy new runes.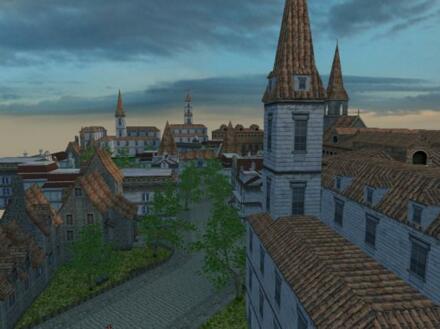 Voyage Century MMO
Game Background

Around 1480 A.D., with the development of industry and commerce and the progress of ship building skill, countries in Asia and Europe began to realize the importance of the sea. Some fleets came up. Soon, countries on the Mediterranean coast started to explore their own sea route. Blue and deep sea was considered as the passage to the gold kingdom, waiting for men to explore.

In late 17th century, for each of their own interest, countries in the west built new battleships, made up great fleets. And then ballets of large scale for sea hegemony started.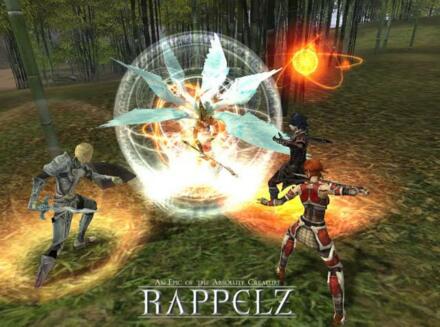 Rappelz MMO
Developed by Nflavor for Windows, Rappelz is a free to play MMORPG. It is set in a medieval fantasy world, dominated by three races: the Deva, who represent light, the Asura, who represent darkness, and the Gaia, humans that possess an affinity with nature. Choose your race Between Deva (light-element race catered more on support and tanking; generally have low offense), Gaia (neutral human race with a balance of offense and defense), or Asura (dark-element race focusing more on offense; low on defense, high on evasion). Collect lak, magical energy from monsters and can be obtained by defeating monsters while wearing the appropriate necklace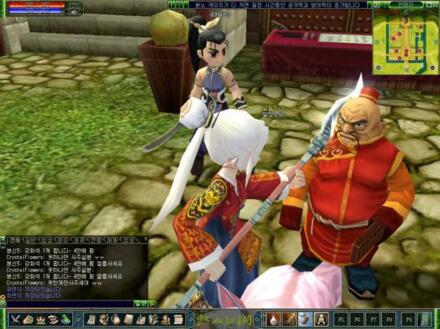 Scions of Fate MMO
In the year of 2005, Scions of Fate has been recognized by Korean Government to be the best MMORPG of that particular year by awarding with the annual.

President Award in the MMORPG category. In the same year, it has been awarded
with seven game awards in China, and since then, it has become the best and most widely played MMORPG across Asia.

This game currently has servers active in Korea, Japan,China, Taiwan and Thailand and has been receiving rave reviews from the MMORPG community. Since the opening up until now, it has logged more than 35 million users and even now has more than 600,000 concurrent online users.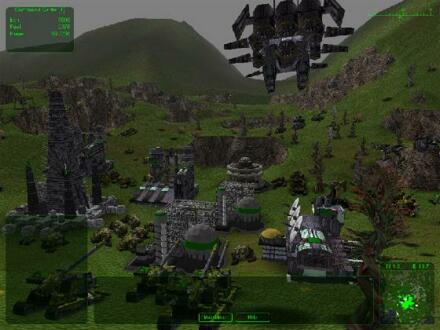 Boundless Planet MMO
Build your cities to withstand attack, build your armies to neutralize any threat, and build your empire to inspire fear.

BoundlessPlanet, the world's first fully 3D Persistent Massively Multiplayer Online Real Time Strategy Game (MMORTS) which pits you against hundreds of other players simultaneously in a planet-wide struggle to claim natural resources and expand an empire using the limitless power of an army, navy, and air force of your own creation.

More free MMORPG Games -> 14 | 15 | 16 | 17 | 18 | 19 | 20 | 21 | 22