Football Superstars MMORPG
Football Superstars is a massively multi-Player online (MMO) game based on the immensely popular sport of football. Football Superstars is the first MMO to recreate the game of football and its associated lifestyle. Thousands of players within a huge online persistent world compete to become a football superstar leading to on- and off-pitch glory, fame and luxury.

You control one player, rather than an entire team and develop your player's career from your first days at a football academy all the way towards stardom as a member of the first team of a successful premier club. Along the way you must train, develop your talent, learn new skills, tricks, abilities and use these new found abilities on and off the pitch to further your football career.

Interact with a world full of real human opposition, make allegiances, form clubs, create private competitions, or just show off with a kick-about with friends on the beach. Communicate with any other member of the game world using headsets or in-game chat.

Ultimately you can enjoy the glory and fame of playing with the best players in the world, competing in a faithful representation of leagues, cups and eventually even the glories of the world cup.

Screenshot: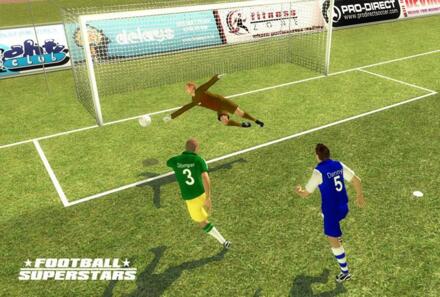 Add this game to your favourite forum, copy this
BB code: CONTROL + C and post it: CONTROL + V
Football Superstars Videos