mmolist
Page 8
More Free games -> 4 | 5 | 6 | 7 | 8 | 9 | 10 | 11 | 12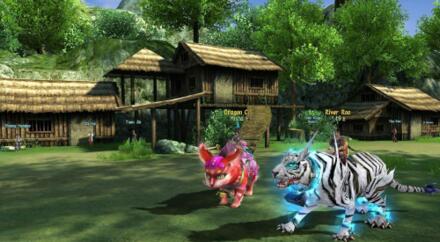 Loong MMO
Developed by DACN for Windows, Loong is a free-to-play 3D online role-playing game (MMORPG) set in ancient China. Heavily based in Chinese mythology, Loong offers beautiful scenery and exciting combats whether you prefer PvE (player vs. environment) or PvP (player vs. player). Loong also offers epic PvP battles with up to 500 players fighting at the same time. PvE players will have hundreds of quests to solve, traveling to many different cities and areas, each with their own flare and history.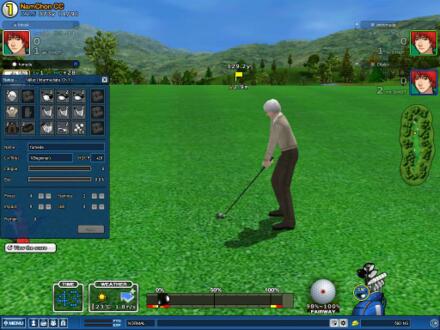 Shot Online MMO
Shot Online is a unique realistic 3D Golf MMO developed by OnNet USA for Windows. Start by selecting one of the game's six playable characters and advance your golf skills by competing against players online. With 18 courses, 7 characters and 9 different game modes Shot Online feels like a complete golfing experience. Shot Online uses a rootkit like anti-cheating software called nProtect GameGuard which is almost impossible to remove after being installed. Shot Online was originally created as a Korean title and then later marketed to the United States. Debuting in 2004 as a free online download, this game worked its way onto store shelves in 2006 when a retail version was made available. Game updates are pushed through an update server with major improvements scheduled every six months. Using this method the developer can make rapid fixes or game changes such as the addition of auction houses to the game. Game developers have promised updates such as graphical improvements in the future.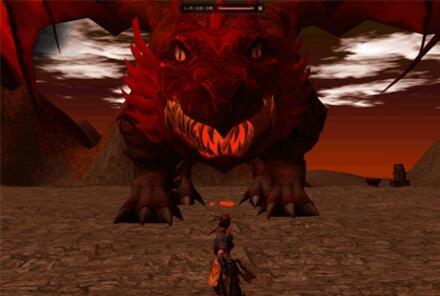 Metin2 MMO
Metin2
MMO Genre: F2P MMORPG
Platform Availability: Windows
Developed By: Webzen

Metin 2 is a free to play 3D online MMORPGs set in an ancient orient filled with magic and fantasy, players will get to experience and explore a vast world of adventure and danger as they follow a story driven narrative uncovering the secrets behind the Metin Stones. With a variety of classes to choose from, a large number of quests to tackle in the hopes of earning rewards and other features to uncover the game offers a great deal of content.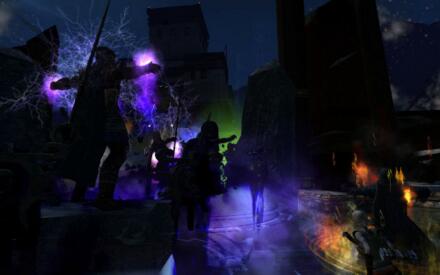 Age of Conan MMO
Developed by Funcom for Windows, Age of Conan: Hyborian Adventures is a MMORPG based on the world and works of acclaimed author Robert E. Howard. In Age of Conan, players enter Hyboria with thousands of their friends and enemies to live, fight, and explore the dark and brutal world of King Conan. It features an advanced combat system lets you choose every cut, thrust, and swing in real time, groundbreaking graphics plunge you into a world of breathtaking beauty, a massive fantasy world based on over 75 years of books, movies, art, and music, developed in close collaboration with Conan Inc. to ensure the most realistic Conan experience ever seen, an unprecedented character development and customization system with combo attacks, skills, special abilities, and deadly spells ensures no two characters are exactly the same and an extensive story-driven single player adventure to start the game drawing you deep into the scheming, seduction, intrigue, and betrayal of Hyboria.

CroNix Online MMO
CroNix is a F2P Shooter MOBA developed by Magics

CroNix is an F2P action shooter meets MOBA style arena shooter where players will go up against one another in brutal objective based battles using a range of powerful characters and exciting and strategic combat gameplay. Accessible on Windows platform the game has been developed with Unreal Engine 3 to show off spectacular graphics and physics and capture the explosive moves and environmental special effects. The game offers a variety of character classes to choose from giving players a varied choice of playstyles when it comes to combat and focuses on a team based co-op in a typically PVP setting over a range of game modes.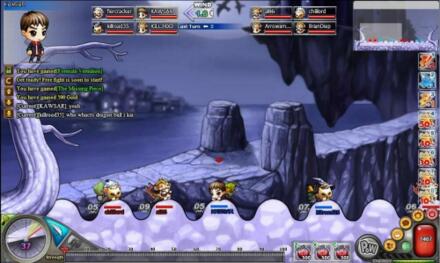 DDTank MMO
Developed by NGames, DDTank is a free to play, turn-based, multiplayer online shooter browser game where you compete with players all around the world. Players engage in a shooting based battle where, wind, angle, power, and position, all play an important role in order to deplete the enemys HP. It features cartoon style graphics, cute and dreamy sceneries, various fashionable suits, weapons with different attack effects, different battle modes and music and sound effects. Relaxing music combining with funny sound effects makes the game more lovable. Stock your arsenal with a variety of weapons. Personalize your characters with awesome costumes and power-ups.

Affected Zone MMO
Affected Zone Tactics

MMO Genre: F2P MMO Strategy
Platform Availability: Windows, Max and Linux
Developed By: Light Vision Interactive

Affected Zone Tactics (AZT) is a free to play MMO strategy where players control their own squad of soldiers in turn based combat against other real world players, using customized units and in game tactics players have to capture the map flags as they fight solo or with friends. The engaging graphics and isometric top down viewpoint provides a real tactical feel to the game as players watch over as the Commander of their military forces in exciting coo-op battles.

Scarlet Blade MMO
Scarlet Blade is a free MMORPG set in a sci-fi fantasy world and developed by LivePlex for Windows. The game offers players the chance to control a powerful and sexy Arkana while unveiling a unique, compelling story against the backdrop of a vibrant fantasy world tinged with sci-fi elements. You will have the chance to follow this intriguing storyline, explore a gorgeous world, plunge in the huge PvP system with large scale battles against other players, transform yourself in a powerful mech and enjoy the fast-paced, action packed combat system of this epic story-driven MMORPG.

Soldier Front 2 MMO
Soldier Front 2 is a MMOFPS developed by Dragonfly GF Co Ltd for Windows that takes place in an alternate future timeline in which the nations of the world have been pulled into a new cold war and an alien species named Xanthids have arrived to the Earth. The game delivers stunning graphics, tightly balanced team warfare and a huge variety in gameplay and customization options.

Soldier Front 2 has multiple game modes that allow players to team up against one another and ensures that the team-based action is always fresh and exciting. These game modes include the typical death match and capture point modes as well as a unique MOBA-style map and a co-op battle that pits players against waves of attacking aliens. In addition, the game includes lots of different maps and game scenarios which allow players to play hundreds of different matches.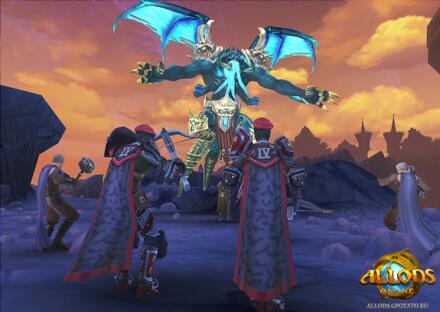 Allods Online MMO
Allods (Free to Play MMO) brings players into a universe of epic fantasy and fierce conflict with a deep and captivating storyline. It takes place after the destruction of the planet Sarnout and the subsequent formation of the namesake Allods. These mystical islands float in the Astral, an expansive living substance that makes up the compelling game world. Adventurers will explore the numerous Allods as they battle against a wide range of enemies – and each other.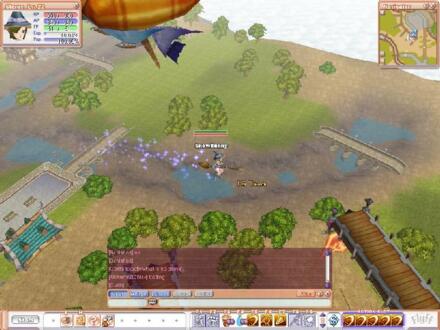 Flyff MMO
Flyff is a Free2Play MMO Game

In ancient times, five Gods of Lais sought to create a new world with new inhabitants that could live harmoniously among them. They gathered and agreed to create Roika Mainland; their new world. They created water and the earth, animals and plants as well as Humans. At this time, and at all times in Roika Mainland, it is a time of peace.

After years of peace, the God's decided to leave Roika Mainland and create a new world. With this, in an attempt to maintain the golden age of Roika mainland the Gods of Lais handed all of the secrets of the land as well as the core part of the revolution-genesis gear over to the kind race of Dwarf. The God's only wish was that the world would remain as beautiful and peaceful as it was in their rule…….

Zombies Monsters Robots MMO
Zombies Monsters Robots is a Free 2 Play Arcade Shooter MMO, developed by Yingpei Games for windows.

the creator of inter dimensional portal technology has slipped up, accidentally opening up a cross dimensional portal to our own world that has brought on the onslaught of deadly and dangerous creatures in all guises looking from nothing more than to wipe out humankind. With the walking undead, terrifying monsters fought only to live in the myth and stories and enhanced cybernetic robots, you now stand as one of the human operatives sent to push back these threats where they came from an end them from good.

Eredan Arena MMO
Eredan Arena is a Free to play MMO Trading Card Game developed by Feerik for Corss Plataform games (internet explorer, IOS and Android).

The downtrodden and defeated Amnezy is on the hunt for revenge against the heroes that make up those nine Guilds of protectors that dwell within the world known as Eredan, famous and ferocious adventurers who thought they had seen the last of this mischief maker. Using her power Amnezy has successfully captured the heroes leaving this world bare and in peril whilst she makes them fight for her own entertainment in her own private arena. Here allies will be forced to fight against each other and enemies stand side-by-side as companions in this twisted and bloodthirsty game.

Marvel Heroes MMO
Marvel Heroes 2015 is a Free to play Action MMO game genre, developed by Gazillion Entertainment for Windows.

Marvel Heroes 2015 is a completely free to play action MMO that puts players in the driving seat of some of their favourite heroes from the Marvel universe as they embark on a huge open world's story arc filled with famous faces, villains, super heroes and locations. Created by David Brevik, the man behind both Diablo and Diablo 2 and a story written by famed Marvel author Brian Michael Bendis, the game captures all the feeling of an action RPG wrapped up in the iconic universe that remains true to its setting.

More free MMORPG Games -> 4 | 5 | 6 | 7 | 8 | 9 | 10 | 11 | 12