free mmorpg games
Page 6
More Free games -> 2 | 3 | 4 | 5 | 6 | 7 | 8 | 9 | 10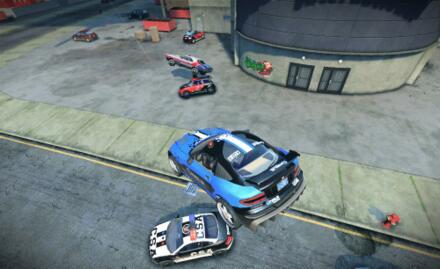 APB Reloaded MMO
Developed by Realtime Worlds for Windows, APB is a free to play third person shooter MMO game, set in San Paro, a persistent, online modern city which lives and breathes, filled with a population of civilians going about their daily lives. The game offers an expansive game world, divided into Action Districts (were you can engage in Missions, firefights, and open world activities), and Social Districts ( combat-free zones). It allows 100.000 players per World, 100 players per Action District and 250 players per Social District.

Monkey King Online MMO
Monkey King Online is a Free to Play Browser MMO develobed by R2Games.

Battle among the Immortals of the Heavens in monkey king online where you step into the boots of one of four key champions sworn to return peace through bloodshed if needs be! Based around the novels journey to the West and with key elements of Chinese mythology, Monkey King Online is a story driven free to play browser MMO RPG. The focus is to build up your own character, work together with other players and combat new challenges at every turn whilst uncovering the larger story arc. With stunning illustrated graphics and sleek GUI interface players will enjoy walking around the different environments and meeting new monsters and characters in the game

Summoners Legion MMO
Summoner's Legion F2P TCG MMO browser game. Developed By: R2Games

Summoner's Legion is a free to play trading card/card collecting game where players must acquire their own army/deck of soldiers and go head-to-head against challenging AI opponents facing off against real-world players in PVP matchups. The game offers a high level of strategy as well as addictive gameplay and is ram packed with features as players earn XP, level up and unlock them. Summoner's Legion can be played directly through your web browser after an initial account registration and does not require any bulky client download this to enjoy the fast-paced tactical action.

Generals of War MMO
Generals of War is a Free-to-play Browser Empire Strategy game, developed by Playzo GmbH.

Generals of War is a strategy based free to play MMO where players take control of their own forces as a general in the First World War, charged with leading an army, building up their own command headquarters and fighting for their country against challenging AI and other players from around the world. Players must advance their technology, acquire resources, field a powerful military force and work towards becoming glorious in battle and reaching the top of the game leaderboard. Generals of War is a browser-based MMO that is accessible directly through the official game's website and does not require any client download to play.

MU Classic MMO
MU Classic is a F2P MMO RPG Browser Free-to-play game, developed by NGames.

MU Classic is a free to play 3-D RPG where players can control their own character, explore a vast realm filled with adventure and challenges and explore a wealth of in-depth features ranging from PVE to PVP content. With five classes to choose from players will be able to acquire and upgrade their own gear, unlock new abilities and skills and increase their power to face even greater threats in the world. MU Classic can be accessed through your web browser without the need of any plug-ins and does not require a client download.

Hailan Rising MMO
Hailan Rising is a free-to-play fantasy MMORPG heavily focused on PvP developed by Reloaded Games. The game is set in a ruined world devastated by the evil Death God Krow where only the realm of Hailan has survived. Players have to join the remnants of either the Human or Orcish empires, and fight for control of what is left of the world.

Hailan Rising tries to abandon the usual standard grind present in the majority of MMORPGs to give players more accessibility and more space to show their true skill. There are no levels in the game and players can join the game's ferocious PvP battles immediately. Without levels, player's survival is based only on their tactics and their skill as fighters. A new player can easily join a group of veteran player and be useful.

Yitien Chronicles MMO
Yitien Chronicles is next-generation, Chinese-themed browser MMORPG developed by Reality Squared Games. The game takes place in China at the end of the Yuan dynasty, with an empire collapsing while sects of warriors are all fighting for power. The player will play as a warrior thrust into this conflict, and in whose hand is the fate of the Empire, and can revive it or allow it to collapse completely.

In the game you can fight in strategic turn-based combats, get pets and mounts, and participate in a wide variety of multiplayer events. In addition the game includes a depth character customization with their "Meridian" system

Mythborne MMO
Mythborne is a F2P Hero Building MMORPG for browsers, developed by R2Games.

In Mythborne players take on the role of fledgling heroes rising in a time of strife and peril as the evils of the world threaten the humans and their peaceful lives in this ancient Greek mythology based free to play MMO. The game is a top-down isometric RPG that focuses on building up your character, recruiting new heroes and training them up, equipping them and increasing your overall Battle Rating (BR) that determines how powerful your squad of heroes are. This easy to access browser game is not require any client download and players can register quickly through the official website or signup using their Facebook account.

Tiny Mighty MMO
Tiny Mighty is a free to play browser based RPG style MMO where players must play as a miniature hero and advance through various quests and combat stages to progress the story driven content, acquiring new hero team mates along the way and fighting greater and more challenging enemies. The games' main characters are imitations of official Marvel characters such as Captain Mars (Captain America), Hunk (a blue version of Hulk), Maroon Witch (Scarlet Witch), Black Spider (Black Widow), Hunter (Hawkeye) and more. Graphically the game adopts a cartoonish style with the characters being small fat versions of their Marvel hero copies, set to a colourful backdrop and accessible through web browser. The game has a variety of social features including world chat channel to talk with other players and an integrated friends list to keep in touch with new people you meet.

Nova Genesis MMO
Nova Genesis is a F2P Hero Building MMO RPG browser game, developed by R2Games.

Nova Genesis is a free to play browser-based fantasy themed MMORPG where players are able to choose from multiple classes as they adventure through a story rich game facing various challenges, earning experience and levelling up their hero character to improve their battle prowess. Players are able to play the game solo or work alongside other players cooperatively and even go head-to-head in PVP battles matching their wits and skills against other players from all across the world. As a browser-based MMO players can access the game directly through the games web browser after a quick registration and do not need to download any client to play.

Rainbow Saga MMO
Rainbow Saga is a F2P MMO RPG Browser game developed by NGames.

Rainbow Saga is a free to play browser-based RPG where players can explore a vast realm as one of three different classes as players embark on an epic quest as the Chosen One. During the game players will unlock all manner of different skills and items that will make them grow in power so that they can take on more difficult challenges, quests and instances and even engage in PVP with players from around the world. The wonderfully designed graphics use a chibi/anime style and are accompanied with a pleasant soundtrack and simple interface and basic controls.

Legends of Honor MMO
Legends of Honor is a free to play browser based MMO set in a medieval realm where players take on the role as ruler over their own keep and lands, responsible for seeing the rise and advancement of their house and making them an influential power. Players are able to align themselves in one of three growing factions locked in an endless feud as they battle for survival and supremacy, players will be tasked with building up their own castle and army to defend their territories and use them to expand their borders.

Sparta War of Empires MMO
Sparta: War of Empires is a F2P Browser Strategy MMO, developed by Plarium.

Sparta: War of Empires (SWOE) is a free to play strategy MMO where players must rule over their own city states in feudal ancient Greece as the great Persian Empire led by Xerxes begins its slow assault on to the country, claiming territory and cities and engulfing Hellas in all-out war. Become a champion of the people, expand your territory, conquer weaker city states and consume them into your own province, build up a mighty army to crush your foes and align yourself with other Archons to create a Coalition and push back the Persian forces.

Hazard Ops MMO
Hazard Ops is a Free to Play Online Shooter developed by Yingpei Games

In Hazard Ops, the world has been exposed to terrifying creatures, into dimensional cyborgs, mythological beasts and undead zombies that now walk the earth since the advent of a new portal technology that has opened up the world to all manner of terrifying threats. As a member of an elite group of mercenaries you are tasked with subduing these threats in the closing the portals down, using your skills, gear and know how to fight against the biggest threats that the world has ever seen.

More free MMORPG Games -> 2 | 3 | 4 | 5 | 6 | 7 | 8 | 9 | 10