free mmorpg games
Page 6
More Free games -> 2 | 3 | 4 | 5 | 6 | 7 | 8 | 9 | 10
Tiny Mighty MMO
Tiny Mighty is a free to play browser based RPG style MMO where players must play as a miniature hero and advance through various quests and combat stages to progress the story driven content, acquiring new hero team mates along the way and fighting greater and more challenging enemies. The games' main characters are imitations of official Marvel characters such as Captain Mars (Captain America), Hunk (a blue version of Hulk), Maroon Witch (Scarlet Witch), Black Spider (Black Widow), Hunter (Hawkeye) and more. Graphically the game adopts a cartoonish style with the characters being small fat versions of their Marvel hero copies, set to a colourful backdrop and accessible through web browser. The game has a variety of social features including world chat channel to talk with other players and an integrated friends list to keep in touch with new people you meet.

Nova Genesis MMO
Nova Genesis is a F2P Hero Building MMO RPG browser game, developed by R2Games.

Nova Genesis is a free to play browser-based fantasy themed MMORPG where players are able to choose from multiple classes as they adventure through a story rich game facing various challenges, earning experience and levelling up their hero character to improve their battle prowess. Players are able to play the game solo or work alongside other players cooperatively and even go head-to-head in PVP battles matching their wits and skills against other players from all across the world. As a browser-based MMO players can access the game directly through the games web browser after a quick registration and do not need to download any client to play.

Rainbow Saga MMO
Rainbow Saga is a F2P MMO RPG Browser game developed by NGames.

Rainbow Saga is a free to play browser-based RPG where players can explore a vast realm as one of three different classes as players embark on an epic quest as the Chosen One. During the game players will unlock all manner of different skills and items that will make them grow in power so that they can take on more difficult challenges, quests and instances and even engage in PVP with players from around the world. The wonderfully designed graphics use a chibi/anime style and are accompanied with a pleasant soundtrack and simple interface and basic controls.

Legends of Honor MMO
Legends of Honor is a free to play browser based MMO set in a medieval realm where players take on the role as ruler over their own keep and lands, responsible for seeing the rise and advancement of their house and making them an influential power. Players are able to align themselves in one of three growing factions locked in an endless feud as they battle for survival and supremacy, players will be tasked with building up their own castle and army to defend their territories and use them to expand their borders.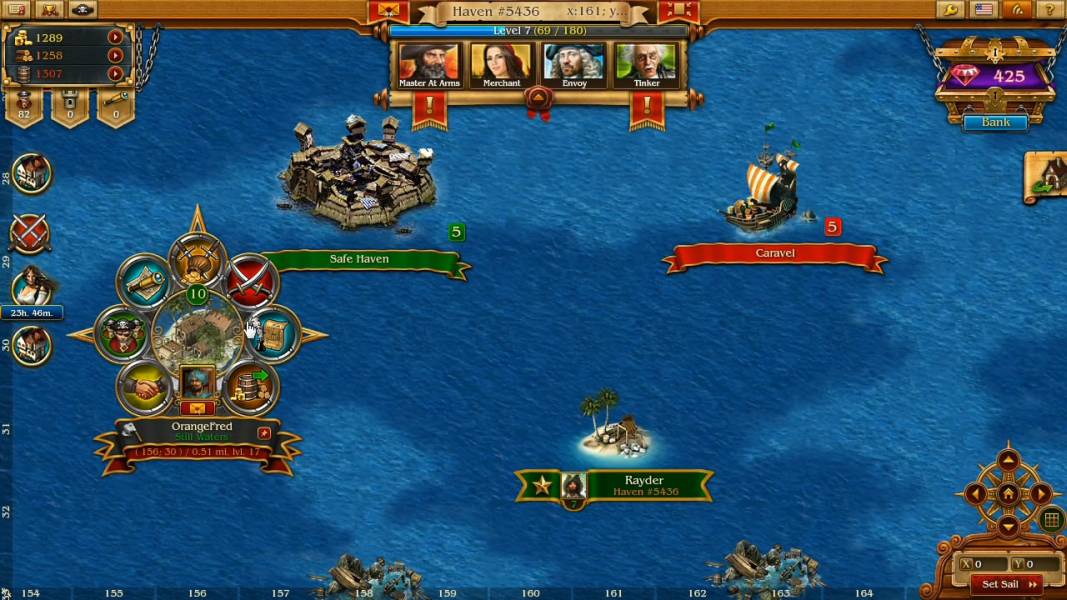 Pirates Tides of Fortune MMO
Pirates: Tides of Fortune is a MMO Genre: F2P Base Building Strategy for Browsers. Developed By: Plarium

Pirates: Tides of Fortune is a free to play pirate themed MMO strategy where players must establish their own pirate haven, a stronghold to begin their operations and establish a powerful pirate fleet so that they can go head-to-head with other powers across the seven seas including both AI and players alike. Packed full of features the game has a simple learning curve, aided by an NPC guide leading players through the game, but requires high-end strategy in the later game. Players can access Pirates: Tide of Fortune through the official website where they can sign up for an account and play directly through their web browser without the need of downloading any client.

Sparta War of Empires MMO
Sparta: War of Empires is a F2P Browser Strategy MMO, developed by Plarium.

Sparta: War of Empires (SWOE) is a free to play strategy MMO where players must rule over their own city states in feudal ancient Greece as the great Persian Empire led by Xerxes begins its slow assault on to the country, claiming territory and cities and engulfing Hellas in all-out war. Become a champion of the people, expand your territory, conquer weaker city states and consume them into your own province, build up a mighty army to crush your foes and align yourself with other Archons to create a Coalition and push back the Persian forces.

Hazard Ops MMO
Hazard Ops is a Free to Play Online Shooter developed by Yingpei Games

In Hazard Ops, the world has been exposed to terrifying creatures, into dimensional cyborgs, mythological beasts and undead zombies that now walk the earth since the advent of a new portal technology that has opened up the world to all manner of terrifying threats. As a member of an elite group of mercenaries you are tasked with subduing these threats in the closing the portals down, using your skills, gear and know how to fight against the biggest threats that the world has ever seen.

Lunaria Story MMO
Lunaria Story is a 2D side scrolling browser MMORPG developed by R2 Games, which takes players to the colorful and vibrant world of Lunaria, where powerful Tablets of Power, gifted by the gods have been stolen and corrupted, and where the players mission is to find the evil forces behind what's going on, and put a stop to them.

In the game you can embody 3 distinct classes, each with unique skills and gameplay: the Swordsman skilled in melee combat and able to cut his enemies in slices, the Hunter who uses guns and bombs to destroy their enemies and the Elementalist which is able to conjure powerful spells that turn their enemies into dust. Once you have chosen one of these classes, you can complete exciting missions, fight against all kinds of enemies, create all kinds of items, and use the pet system, with which you can train and merge your pets to make them more powerful.

Seas of Gold MMO
Seas of Gold

MMO Genre: F2P Action Strategy RPG
Platform Availability: Browser
Developed By: R2Games

Seas of Gold is a free to play browser based pirate RPG with strategic combat elements where players are able to build up their initial pirate ship and recruit new captains, ships and all, where you are able to equip them with powerful equipment as you progress through the game. Players will be tasked with completing quests for NPCs which will grant them XP, gold, items and also progress the story through a linear story that players can play to the end. Whilst the game is free players can spend real cash to buy Diamonds premium currency that are used to purchase items, boosts and VIP status that give them a variety of perks depending on the level of their VIP.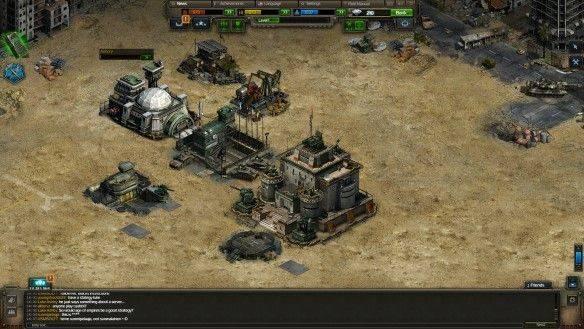 Soldiers Inc MMO
Soldiers Inc is a Free to Play Browser MMORTS, developed by Plarium.

The theatre of war is the battle torn region of Zandia, where now private militaries and corporate organisations have moved into the area to claim some of the available wealth from the huge mineral deposits that have recently been discovered. You are one such military, hired by the Syndicate to establish a base of operations in the area and manage the company's affairs and securing the minerals by whatever means necessary. Competition is heated and in a part of the world where the world's leaders turn a blind eye everything is up for grabs as disputes and claims are settled by bullets and body counts.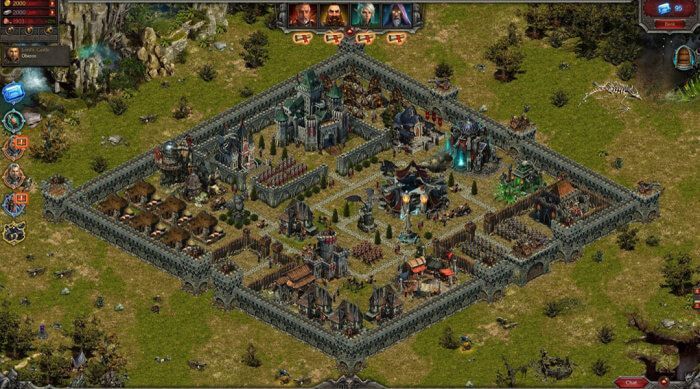 Stormfall Age of War MMO
Stormfall: Age of War is a Free-to-Play Browser MMORPG Strategy game developed by Plarium.

Charged by Lord Oberon to quell evil that rises in the lands of Darkshine you must build up your own fortified keep and take the war to your enemies, seeking out allies to combat those rival Lords that now fight over what remains of Stormfall's fallen Empire. With a land subjugated to war and the people crying out for a hero it is down to you to lay claim to the throne and bring peace to the land through diplomacy and conquest.

KingsRoad MMO
KingsRoad is a Free-to-Play Action MMORPG game, for Web Browser platafroms developed by Rumble Games.

Kings Road is a fast-paced free to play action MMO RPG that can be played directly in your web browser. Embark on an exciting journey through a beautifully designed world where players can play as three dynamic classes either solo or with friends. Unlock a variety of features as you progress through the game, master different levels and play them over again to unlock extra rewards and find out the in-depth saga that encompasses the realm of Alderstone and its people and the dark evil that threatens them.

Hero Zero MMO
Hero Zero is a free to play flash based browser game that lets the player take on the role of a wannabe fledgling superhero; starting out as your average Joe type neighbourhood watch who does little more than save kittens from trees and helps old people cross the road, in time your hero will be in every villains' nightmares! Begin your journey and watch as your hero escapes their sleepy little town and heads out into the big wide world of gangsters, thugs and criminal masterminds.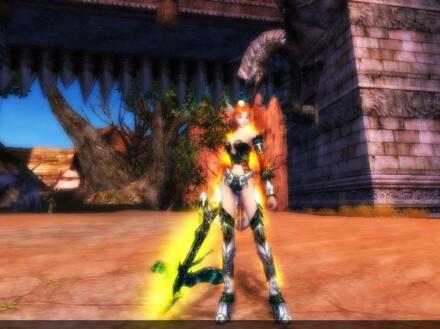 Perfect World MMO
Perfect World is one of the hottest and most played MMORPGs of this genre. Featuring a full 3-Dimensional environment with excellent environmental effects, graphics and gameplay, it is set to bring online gaming to the next level.

Based upon a collection of ancient Chinese mythology, culture and history, the world of Perfect World is a blend of fantasy and adventure. With a diverse array of beautifully rendered NPCs and monsters throughout the world of Perfect World, exploring the environment always yields something new and exciting.

More free MMORPG Games -> 2 | 3 | 4 | 5 | 6 | 7 | 8 | 9 | 10