Free Online Multiplayer Games
Page 7
More Free games -> 3 | 4 | 5 | 6 | 7 | 8 | 9 | 10 | 11
Lunaria Story MMO
Lunaria Story is a 2D side scrolling browser MMORPG developed by R2 Games, which takes players to the colorful and vibrant world of Lunaria, where powerful Tablets of Power, gifted by the gods have been stolen and corrupted, and where the players mission is to find the evil forces behind what's going on, and put a stop to them.

In the game you can embody 3 distinct classes, each with unique skills and gameplay: the Swordsman skilled in melee combat and able to cut his enemies in slices, the Hunter who uses guns and bombs to destroy their enemies and the Elementalist which is able to conjure powerful spells that turn their enemies into dust. Once you have chosen one of these classes, you can complete exciting missions, fight against all kinds of enemies, create all kinds of items, and use the pet system, with which you can train and merge your pets to make them more powerful.

Seas of Gold MMO
Seas of Gold

MMO Genre: F2P Action Strategy RPG
Platform Availability: Browser
Developed By: R2Games

Seas of Gold is a free to play browser based pirate RPG with strategic combat elements where players are able to build up their initial pirate ship and recruit new captains, ships and all, where you are able to equip them with powerful equipment as you progress through the game. Players will be tasked with completing quests for NPCs which will grant them XP, gold, items and also progress the story through a linear story that players can play to the end. Whilst the game is free players can spend real cash to buy Diamonds premium currency that are used to purchase items, boosts and VIP status that give them a variety of perks depending on the level of their VIP.

KingsRoad MMO
KingsRoad is a Free-to-Play Action MMORPG game, for Web Browser platafroms developed by Rumble Games.

Kings Road is a fast-paced free to play action MMO RPG that can be played directly in your web browser. Embark on an exciting journey through a beautifully designed world where players can play as three dynamic classes either solo or with friends. Unlock a variety of features as you progress through the game, master different levels and play them over again to unlock extra rewards and find out the in-depth saga that encompasses the realm of Alderstone and its people and the dark evil that threatens them.

Hero Zero MMO
Hero Zero is a free to play flash based browser game that lets the player take on the role of a wannabe fledgling superhero; starting out as your average Joe type neighbourhood watch who does little more than save kittens from trees and helps old people cross the road, in time your hero will be in every villains' nightmares! Begin your journey and watch as your hero escapes their sleepy little town and heads out into the big wide world of gangsters, thugs and criminal masterminds.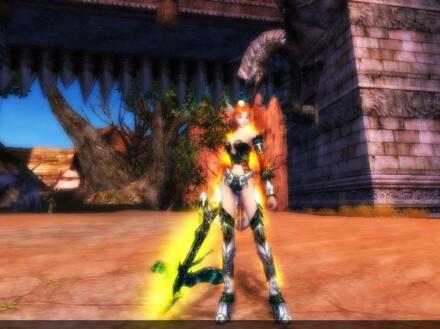 Perfect World MMO
Perfect World is one of the hottest and most played MMORPGs of this genre. Featuring a full 3-Dimensional environment with excellent environmental effects, graphics and gameplay, it is set to bring online gaming to the next level.

Based upon a collection of ancient Chinese mythology, culture and history, the world of Perfect World is a blend of fantasy and adventure. With a diverse array of beautifully rendered NPCs and monsters throughout the world of Perfect World, exploring the environment always yields something new and exciting.

Luna Online MMO
Luna Online Reborn

MMO Genre: F2P MMORPG
Platform Availability: Windows
Developed By: Suba Games

Luna Online is a free to play 3D MMORPG where players can choose from a variety of evolving clsses as they take on quests and explore the world of BlueLand in an adventure focused game where taking on quests advances the story and allows players to seek out new areas. With its anime themes and cutesy graphics players can get access to thousands of items, mounts and pets to create and customize their own unique character and carve out a piece of the world for themselves. Rally alongside the three races; Elves, Humans and the dark Majin to fight the evils that now rise to threaten the land in this colourful and fun title.

Stronghold Kingdoms MMO
Developed by Firefly Studios Stronghold Kingdoms is a client based strategy game set in the medieval Europe; an age of castles and kings. Free to play the game is a persistent MMORTS that brings together thousands of online opponents to battle it out for power and glory through diplomacy, trade and conquest.

An interactive World Map shows everything that is currently happening in the world; the resources, world features and other villages (other players) that are near their own. Players start with basic buildings in their village and some initial which are needed to construct new buildings, and food that is used to feed the peasants that run your village day to day. Over time your village will expand and new buildings will become available.

Guns and Robots MMO
Developed by Masthead Studios, Guns and Robots is an engaging free-to-play MMO shooter for Windows. The game offers an inventive character design and an almost endless list of customization features, and combines fun art with nearly unlimited gameplay, allowing players to move freely all over the maps, engage in battles, climb up the rankings and unlock various achievements. The incredible battle mechanics combined with funny looking robots add a whole new perspective to the genre. Moreover, you will be able to choose your equipment from a huge variety of weapons and over 150 different parts.

Planetside 2 MMO
Developed by Sony Online Entertainment Planetside 2 is one of the newest and largest MMOFPS's on the market. Set on the world of Auraxis players will go head to head in a three way faction war in a battle for territory and resources. Play as the Vanu Sovereignty who with their developed alien techs seeks to dominate the Auraxis as they search for ancient artifacts scattered across the planets' surface. Enlist as one of the faceless oppressed Terran Republic whose authoritarian dictatorship look to bring law and order through force. Sign up to the New Conglomerate; the rag tag bunch of loosely bound dissidents that fight directly against the Terran Republic as freedom fighters, rebels and terrorists. With a number of different features such as in game squad voice chat, world and vicinity text chat, XP gaining to increase Battle Rank and unlocking new certifications for weapons and improvements, Planetside 2 is more than just your typical MMOFPS.

Age of Wulin MMO
Age of Wulin is a free-to-play martial arts MMORPG developed by Snail Game set in the medieval China. The game includes 27 regions that represents all geographical areas of China, with an amazing 130 km² of open world to explore, and that doesn't even include instanced areas.

In the game players can choose between eight different factions or Schools: Beggar, Tang Clan, Scholar's Academy, Royal Guard, Shaolin, Wudang, Emei and Wanderer's Valley, and develop their characters and learn new skills. Age of Wulin does not feature the typical class or leveling system, so you can train all the skills that you want, with the restriction of the unique Internal Skills of each School.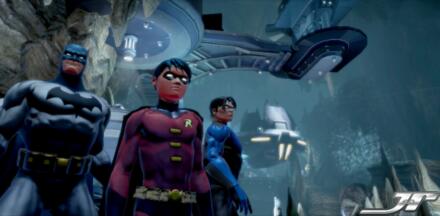 DC Universe Online MMO
Developed by Sony Online Entertainment DC Universe Online is an action packed free to play MMORPG true to its comic book roots. Available on both PC and Playstation3 you get to step into the rich world created by generations of DC comics and be part of its history as you fight as either superhero or super villain, battling to either save or conquer the world. With your customised DC-style character you'll set out on your own personal story driven adventure, written by many famous DC comic book writers, and visit famous locales such as Gotham City and Metropolis. Set in the present day the main story-arc revolves around a future Lex Luthor bringing a warning to Superman, Batman and Wonder Woman explaining of a huge final war between the superheroes and villains manipulated by mega arch-villain Brainiac who is set to conquer Earth. On your journey you will interact with and fight alongside or against over 150 superheroes, villains and famous faces from the DC Universe in this battle for the future of humankind.

Wargame1942 MMO
Wargame 1942 is a military strategy browser game based in the Second World War developed by Playzo. The game gives players the opportunity to build up their base, research and develop different military vehicles and aircrafts in order to build an army to fight against the enemies. Use your army to fight against thousands of different players or use your diplomatic skills to influence the world politics and to write yourself into the history books.

Rail Nation MMO
Directly playable in any major browser, Rail Nation is a free-to-play strategy and management MMO which puts players into the shoes of a manager of a small railroad company whose goal is to transport as many goods as possible through the different historic railroad eras. The game combines an in-depth transport simulation with a refined strategy game in charming graphics.

In Rail Nation, players will have to carefully plan comprehensive timetables for transporting over 40 different goods and efficient routes. Targeted goods deliveries to the cities also influence their development. Growing profits can be used for extending their own fleet of steam, diesel or electric locomotives and different types of railcar.

Anno Online MMO
Anno Online is a free-to-play strategy simulation game developed by Ubisoft for Internet browsers focused on city building and economy management. As part of the famous Anno series, Anno Online upholds the long-held tradition of city management and economic development that are hallmarks of the franchise while introducing more extensive and in-depth city management tools and resources than ever before.

In Anno Online the key element is the player's main island, because this is where their commercial empires are going to be set. When players satisfy the needs of its population, managing production and constructing new buildings, they'll unlock new buildings and face new challenges as their population's demands increase. When the time passes, one island won't be enough to satisfy all the population needs and players will have to discover and conquer more islands and connect them via ship trading routes to your home island.

More free MMORPG Games -> 3 | 4 | 5 | 6 | 7 | 8 | 9 | 10 | 11