FREE BROWSER GAMES ONLINE
Browser MMORPG
More Free games -> 6 | 7 | 8 | 9 | 10 | 11 | 12 | 13 | 14
Shadowland Online MMO
Shadowland Online is a mmorpg browser based developed and published by ZQGame. The title can be played directly from your favourite browser and let the player rule a city and a little army.

Your city and your army can be developed and enlarged and the players must choose a starting hero, that will be the leader of the future empire.

There is the possibility to build a lot of constructions inside the city walls. The player can bring outside his army to defeat enemies or just complete some PvE missions, that will give him rewards such as money or item. The player will use this money or items to upgrade his buildings but it takes time, because the system works with real-time.

The Chosen MMO
Developed by Snail Games, The Chosen will immerse players in a vast online world with stunning landscapes, an epic story, endless customization options and animals delightfully powerful to fight alongside them.

The heroes will start a journey into a legendary ancient China, where they will need to battle to restore peace in a world torn apart by war. They will be given the opportunity to side with one of five ruling Dynasties within the Human Kingdom, and travel through vast landscapes and historical landmarks while fighting for the supremacy of their empire.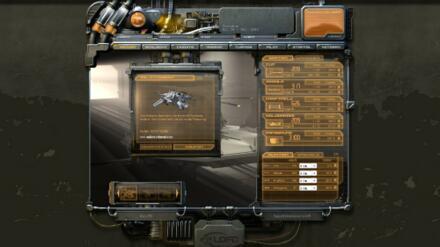 HellBlades MMO
Game is offline

HellBlades is an online browser-based video action Game for combat helicopters fans, developed by Bigpoint for internet browsers. In HellBlades you will Fight as pilot of the Hellblades Corps in multiplayer combat: manage high-fidelity helicopter models and do missions by fighting at the front, playing with other pilots across the world.

Hellblades is the first Flash-based massively multiplayer helicopter action game ever to exist. Players can pilot one of ten lifelike helicopters. Whether by land, sea or air, Hellblades definitely delivers with exciting duels fought against real-life players as well as against intelligent AI opponents. Players will need to have strategic finesse and outwit opponents with clever moves in bona-fide helicopter fights. You do not find yourself in the midst of a battle, the hangar should be your preferred location. The hangar has a lot of important functions for you, so you can upgrade your weapons here, among other things, buy more helicopters, replenish your ammunition or buy special systems. View the hangar as a central point where you get all the critical information and meet tactical decisions.

Roll n Rock MMO
Roll'n Rock is a cute multiplayer on-line casual browser-based sports MMO. It is based on the classic flash game Boom It, but with different rules. No download is required and the game is free-to-play. Players can login and play it directly with tons of online opponents. Featuring easy and simple controls as well as varied and diversified gaming elements, Roll'n Rock will offer players a unique and thrilling gaming experience.

Fresh, lively graphics and cute, adorable characters will make you lose your heart to Roll'n Rock at first sight. Tense, constantly-changing combat, a host of items, and a wide choice of combat modes, all combined to offer players unique and diversified sports fun. With a wealth of clothes and accessories to choose from, you'll look unique and appealing. The roulette system is an interesting part of Roll'n Rock, allowing players to win random items through spinning a roulette wheel.

Jungle Wars MMO
Jungle Wars

MMO Genre: F2P MMO Base Defence Strategy
Platform Availability: Web Browser
Developed By: Ten Square Games

In Jungle Was players become the chieftain of their own tribe of savages, tasked with surviving the brutal jungles in which you live you must learn how to live off the land farming food and harvesting powerful mana to build up your tribe in preparation to take out your enemies and defend your village from them. The game offers high levels of strategy with both offensive tactics for taking out enemy bases in real time combat as well as shrewd strategy when designing your own defences with a variety of wall and tower defences. The game is completely free to play and can be accessed easily through your web browser after an account registration and does not require a client download.

Dragons of Atlantis MMO
Dragons of Atlantis

MMO Genre: F2P MMO City Building
Platform Availability: Browser
Developed By: Kabam

In Dragons of Atlantis players start life as the ruler of their own fledgling city on the continent of Atlantis, a land destined to fall to ruin beneath the great sea and only those who raise up might dragons can hope to survive. In this free to play city building MMO players will have to do just that; gather resources, build up a city, train a variety of fantasy soldiers for their army and breed powerful dragons that will fight for them. With detailed graphics and in depth features the game offers lots of long term play for dedicated players and can be accessed through your web browser.

Brick-Force MMO
Developed by EXE Games and Infernum, Brick-Force is a free to play sandbox fun-shooter that allows players to create worlds and maps brick by brick and engage in exciting battles with thousands of other online players.

In the sandbox mode, players will have the freedom to create brick by brick the maps and worlds that they've always dreamed of. In the edgy world of Brick-Force, there is plenty of variety to go around: with different Bricks players create their own world according to their imagination by themselves or within teams. These maps are then playable for personal shooter matches or can be shared with the community. Solo or together with friends, the square heroes face off against team-mates (PvP) or computerized opponents (PvE) with humorous designed challenges in fast paced shooter hunts.

NinjaWaz MMO
Developed by Dream Network Technology for internet browsers, NinjaWaz is a free to play anime themed browser-based online game where players play the role of a ninja who is entrusted with a mission to defeat the most vicious and destructive evil forces. Players can use diversified manga characters, inspired from Naruto and Bleach avatars, thanks to the multi-class system.

More than 60 avatars are available. All are inspired from NARUTO and Bleach, and they have their own skills and unique attributes. Players can try to collect all the avatars in the game by fighting on the battlefield. They also can trade the avatars in the item shop.

Nords Heroes of the North MMO
Nords: Heroes of the North is a Browser F2P MMO Strategy developed by Plarium for Web Browser / Facebook.

Nords: Heroes of the North is a MMORTS meets RPG where players are transported to the realm of Shingård where a dark entity has settles on the snowy lands and the dead have begun to rise and turn their sites upon the living as they maraude across the Kindom. Rise as a hero of the North, command your own city, raise an army and become one of the last hopes that can push back this dark foe and work alongside other allied heroes. Focusing on PVE and PVP strategy players can turn their sights on rival players in a bid to become the most powerful Nord in the realm.

Castlot MMO
Castlot is a free-to-play browser-based strategy game developed by Power Hosts Technology Limited. The game features the two factions, turn-based and real-time combats, competitive gameplay, resource management, and the ability to frame and scheme against other players and their resources through setting traps, stealing resources, and spying.

The game is set in the early 6th century medieval era during Britain's struggle against the Saxon invaders. The game has three separate factions, the Bright Knights, the Dark Faction and the Saxons (controlled by the AI). Led by Arthur, the Bright knights are responsible for protecting Britain and strike down those who would disturb its peace. While in the Dark faction, Lord Blackmore plans to eradicate every known power to rise as the land's prime ruler.

Zombies Ate My Pizza MMO
Zombies Ate My Pizza is a Free-to-Play MMORPG Shooter genre game, Available Platforms: Web Browser and developed by R2 Games.

Zombies Ate My Pizza is a new browser game, Free to Play MMORPG zombie shooter set in a post-apocalyptic Earth where evil bug like aliens have invaded and released a virus into the populous. The infected have now become ravenous, mindless zombies that see the rest of the human race as walking talking slices of pizza, and they're pretty hungry! Advance through the extended storyline to unlock the events that transpired and how you, as a survivor that has joined the human militia, can turn the tide in this war against zombies and aliens and defeat them for good.

Innebula MMO
Innebula is a mmorpg free2play browser based that can be played directly from your favorite browser.

In Innebula the players can build space ships, buildings and mines and exchange their reward with other players.

Innebula offers a very well graphic design that let the player to explore all the game world, divided by a lot of galaxies.

Innebula offers a lot of feature such as play completely free, no download, a really cool chat system to talk with other players and huge universes divided for languages and regions.

Goblin Keeper MMO
Goblin Keeper is a Free-to-play Browser Strategy MMORPG, developed by Gameforge

In GoblinKeeper you get to play as a dungeon overlord, ruler of your own dungeon and commander of your very own underlings and minions who you get to put to tasks or send out into the world to attack, pillage and conquer your enemies. Expand your dungeon, assimilate new dungeons into your Empire, raise a mighty goblin army and claim the title of the most feared Goblin Keeper to have lived. The game is free to play in your Internet browser and features impressive, colourful 3-D graphics and unique music that really emphasises the atmosphere depending on your location.

Nadirim MMO
Nadirim is a free-to-play multiplayer browser game in an Arabian fantasy setting inspired by the tales of the Arabian Nights. Explore the vast territories of Nadirim and its unique world of Arabian myths and fables to immerse yourself in an online role playing experience that has never been brought to browser platforms before!

The game takes the player into the world of the Arabian Nights, a world that is fictional in geographical and historical terms but incorporates the best known elements of Arabian fables and mythology like djinns, adventurous thieves, mysterious princesses, potions, alchemy, and – of course – heroes and villains.

More free MMORPG Games -> 6 | 7 | 8 | 9 | 10 | 11 | 12 | 13 | 14