FREE BROWSER GAMES ONLINE
Browser MMORPG
More Free games -> 2 | 3 | 4 | 5 | 6 | 7 | 8 | 9 | 10
Felspire MMO
MMO Genre: F2P Action RPG
Platform Availability: Browser
Developed By: 37Games

Felspire is a free to play RPG where players choose from one of three different characters that will rise as the saviours of the world as factions and rising evil battle to take control of the Felspire, the mysterious tower that is said to contain untold power. With PVE, PVP, Crafting, Group Dungeons and more the game is a fleshed out feature packed title that can be accessed and played over web browser without any need for a client download.

Days of Evil MMO
Entirely playable in the major internet browsers, Days of Evil is a strategy/RPG/Economic Simulation MMO game developed by Media2Art. In this game, the user plays as a scientist from the 28th century, who travels through time and lands on an unknown planet and have to to build an empire and destroy his/her enemies to reach the true power and become a god.

The game offers all the standard and popular features that you could expect from a strategy/management browser game's gameplay. Moreover you can also find some pretty unique features such as a diverse array of research, construction, and support functions and a complex quest system accompanied by a tantalizing PvP and PvE system which provides for long lasting gaming enjoyment for all kinds of players, from casual to hard-core.

MiraMagia MMO
MiraMagia is a mmorpg browser based developed by Travian Games. The game is completely free and let the player to choose from four classes to play: Mage, Druid, Sorcerer and Shaman.

In game there are plenty things to manage your character in the best way.

The player will have a house, a garden and a little field where he can farm several types of flowers and vegetables.

Also the player will have a pet that he must to nurse in every aspect.

Dino Storm MMO
Developped by Splitscreen Studios, Dino Storm is a free to play 3D Browser MMO set in the Wild West. Basically you are a cowboy riding a dinosaur in the desert trying to make your way to the success by exploring the different areas facing down gigantic herds of dinosaurs and merciless robber bands and starting your thrilling search for valuable items.

A varied game world awaits brave adventurers around DinoVille. Dinosaur herds roam through the canyons, bands of robbers pop up, the environment can be searched for valuable items. The game world is never the same, danger lurks everywhere. Every expedition must be carefully prepared.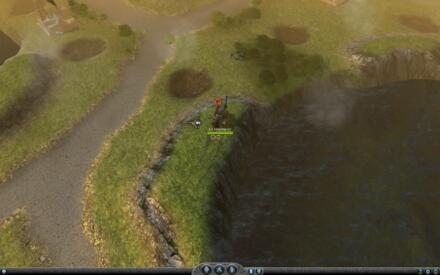 Steel Legions MMO
Ready to play directly in your web browser, Steel Legions is a free to play browser-based MMORPG which features rich graphics and an action based gameplay. Developed by Splitscreen Studios GmbH for Internet browsers and Windows, through the premium shop, players can fill their account with Golds Coins. With Gold Coins, players gain acess to helpfull tools and pwerful gear.

It offers a downloadble thin client (about 20 Megabytes) to start the game directly from the desktop and it allows a fullscreen mode and changeable whidow resolutions. It combines rich 3D visuals with accessible, fast-paced player-versus-player action. You take control over a mechanical, steam-driven combat vehicle in an alternative history, where four factions struggle for land, resources and power. The different factions are: Phoenix Empire (In the cold, eastern high mountains, the Phoenix Empire developed a rational way of life), Tundran Warriors (This tribe, The Tundran Warriors, learned from nature. Their respect for their homeland is legendary), Pandora Rebels (In the wastelands of Pandora, resources have always been rare. While a state was never formed in this poor, chaotic swath, the Pandora Rebels rule the area with their massive military presence), and Golden Territories (Blessed with fruitful lands, the Golden Territories quickly became a rich commonwealth. Citizens enjoy the decadent and resource-intensive lifestyle).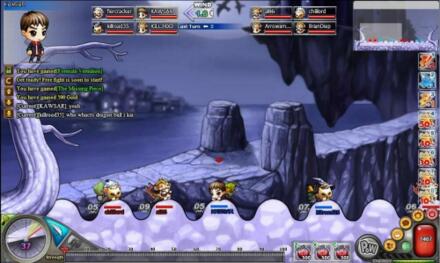 DDTank MMO
Developed by NGames, DDTank is a free to play, turn-based, multiplayer online shooter browser game where you compete with players all around the world. Players engage in a shooting based battle where, wind, angle, power, and position, all play an important role in order to deplete the enemys HP. It features cartoon style graphics, cute and dreamy sceneries, various fashionable suits, weapons with different attack effects, different battle modes and music and sound effects. Relaxing music combining with funny sound effects makes the game more lovable. Stock your arsenal with a variety of weapons. Personalize your characters with awesome costumes and power-ups.

Eredan Arena MMO
Eredan Arena is a Free to play MMO Trading Card Game developed by Feerik for Corss Plataform games (internet explorer, IOS and Android).

The downtrodden and defeated Amnezy is on the hunt for revenge against the heroes that make up those nine Guilds of protectors that dwell within the world known as Eredan, famous and ferocious adventurers who thought they had seen the last of this mischief maker. Using her power Amnezy has successfully captured the heroes leaving this world bare and in peril whilst she makes them fight for her own entertainment in her own private arena. Here allies will be forced to fight against each other and enemies stand side-by-side as companions in this twisted and bloodthirsty game.

Topia Island MMO
Topia Island is a free-to-play browser-based MMO game developed by Bytro Labs, combining social elements such as friends, gifting and common missions with aspects of real-time strategy and city management games. Players will explore a tropical island on which they will collect resources in order to build houses and set up their own community and economy. They will be guided by a character-driven story-telling throughout their journey.

The game's story revolves around an idyllic island named Topia where a peaceful group of people is trying to build a society far away from the evil Empire. Building houses and schools as well as establishing an economy with farming and manufacturing are their first steps towards independence. However, the shadow of the Empire is long and soon the people of Topia may have to rise against oppression.

The Settlers Online MMO
The Settlers Online is a free2play browser based game published by Ubisoft. It presents a really intuitive gameplay and it takes some of the most beautiful RTS features to a browser game.

The player will need to build an empire starting from the Mayor's house and he will need to develop his city/empire. The UI is simple and intuitive and the player will learn about the game through a very well done tutorial.

Inside the game there are a lot of buildings that can be upgraded and they are useful to bring some raw materials to your settlement. The graphic part of The Settlers Online offers a great view and the graphic style is really nice and ironic. The game presents a really well tutorial and there is also the possibility to interact with the other players through a very well done chat system. There is also the possibility to make some relations with the other players trading and chatting with them. You can also build some special items that will grant you buff and other cool things that will boost your research for raw materials. You can also train some special NPCS that will discover for you some new raw material points or new zones in the map.

Edgeworld MMO
Edgeworld is a browser based MMO where your skills in management and in battle are the keys to save the galaxy! The game, easily playable with the web browser without any client to download or to install, begins with a small base located in alien ruins in which there are yet enough resources to develop an army.

There are four kinds of resources: crystal and gas (needed to create main buildings), energy and uranium (needed to train and to upgrade your army); equally there are four main actions you can carry out to develop your base: to build, to research, to research defense and to train troops. Going on playing the player can train mechs and use an academy too.

United Eleven MMO
United Eleven is a Free to Play Browser MMO Manager Footbal Game, developed by Nexon Europe.

For many it is the thrill of finding space to pass the ball to one of your team members, to take down a rival opponent before they can break your defences or to hear the cheer of the crowd as you slam the ball into the back of the net as a star player on the football team. For others the glory comes in assembling such a squad of professionals, being responsible for each player's training and contentment within the team, for strategizing and using tactics and formations and reacting to the opponent teams actions and cheering on from the sideline giving a much-needed team talk in the dressing room at half-time as the manager.

The Pride of Taern MMO
The Pride of Taern is a dynamic browser MMO that uses isometric prospective. The main storyline deals with the history of Taern, a nation that fell victim to the invasion of a hostile empire - the Empire of Utor. The citizens of Taern left their homeland in panic and began a journey into the unknown. They reached the Empire of Haligard and that's where the proper game begins. The Taernians aim to reorganize themselves, return to their country and drive the aggressors away which is, of course, not that easy.

Rising Grave MMO
Developed by S3 Studios Pty Ltd, Rising Grave is a free-to-play browser-based zombie game. Unlike the others zombie-themed themed games, where players defend themselves against the zombie menace, Rising Grave puts the player in the undead rotten body of a zombie, trying to attack the humans or the other zombie players.

The game is developed thinking to the needs of both solo players and team players. You can enjoy the game spending hours online with your friends and your horde of 30 allied zombies, or you can just play for few minutes each day killing that nasty humans, doing tasks, training your stats and keeping enemy zombies away from your home.

Total Domination MMO
Total Domination is a free-to-play RTS game developed by Plarinum for internet browser. This title allows you to discover lost knowledge, research new technologies, lead armies, protect your people, control the weapons of the future and claim your empire. Players can construct empires from the ashes of fallen civilizations, wage war for control of the world's resources, develop their colony and instill loyalty in their followers.

The game's interface features all the classic element of the genre which are familiar to long-time gamers, in addition to in-game Immersive storylines developments which introduce non player opponents and new ways to work with or betray other players.

More free MMORPG Games -> 2 | 3 | 4 | 5 | 6 | 7 | 8 | 9 | 10