FREE BROWSER GAMES ONLINE
Browser MMORPG
More Free games -> 6 | 7 | 8 | 9 | 10 | 11 | 12 | 13 | 14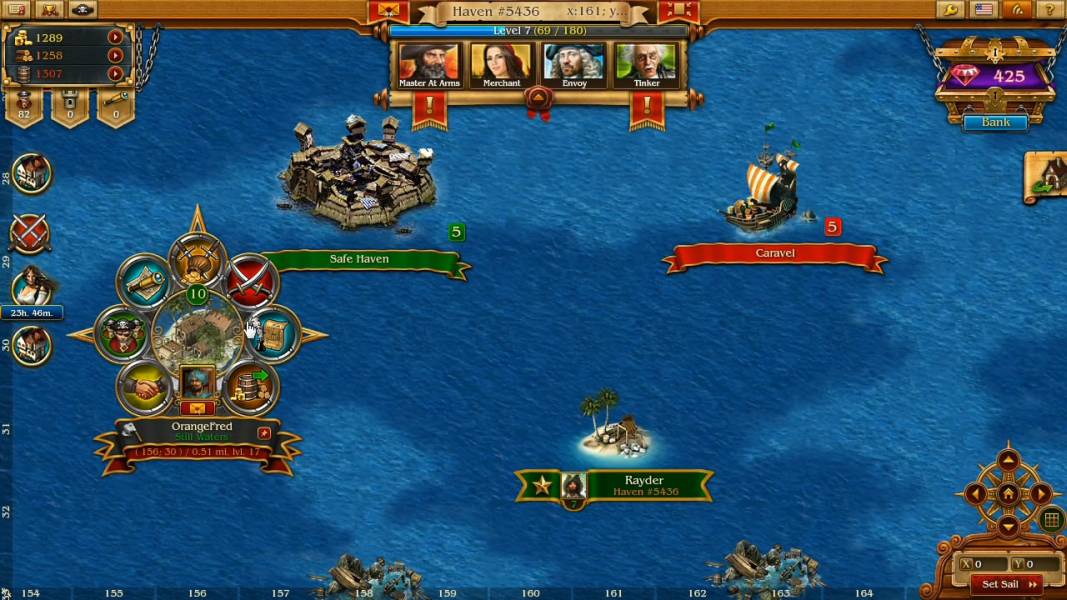 Pirates Tides of Fortune MMO
Pirates: Tides of Fortune is a MMO Genre: F2P Base Building Strategy for Browsers. Developed By: Plarium

Pirates: Tides of Fortune is a free to play pirate themed MMO strategy where players must establish their own pirate haven, a stronghold to begin their operations and establish a powerful pirate fleet so that they can go head-to-head with other powers across the seven seas including both AI and players alike. Packed full of features the game has a simple learning curve, aided by an NPC guide leading players through the game, but requires high-end strategy in the later game. Players can access Pirates: Tide of Fortune through the official website where they can sign up for an account and play directly through their web browser without the need of downloading any client.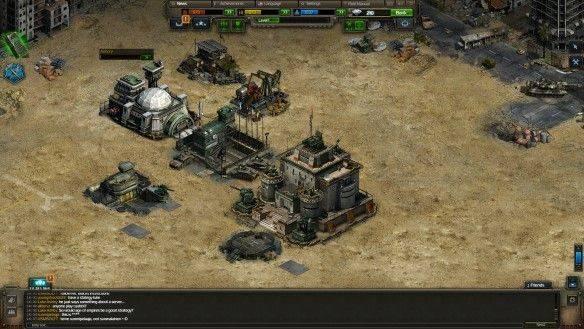 Soldiers Inc MMO
Soldiers Inc is a Free to Play Browser MMORTS, developed by Plarium.

The theatre of war is the battle torn region of Zandia, where now private militaries and corporate organisations have moved into the area to claim some of the available wealth from the huge mineral deposits that have recently been discovered. You are one such military, hired by the Syndicate to establish a base of operations in the area and manage the company's affairs and securing the minerals by whatever means necessary. Competition is heated and in a part of the world where the world's leaders turn a blind eye everything is up for grabs as disputes and claims are settled by bullets and body counts.

BigHead Bash MMO
BigHead Bash is a frantic free-to-play browser-based multiplayer shooting game developed by Spicy Horse Studios. Set in a world of collectible vinyl toys, the title offers swift and frenetic team-based matches in which players fight with a huge variety of weapons ranging from conventional arms like sniper rifles, machine guns and rocket launchers to even hilarious contraptions such as pepper grinders or tea canons.

Due to its fast-paced action, quick kills and lots of explosions, this shooter is reminiscent of old-school death match games but provides a much more varied gameplay experience featuring multiplayer, co-op, team and capture modes for matches of up to 8v8. Players compete in real-time against each other. When being out on a kill streak, characters' heads inflate which, on the one hand, gives additional boost to their damage but on the other makes them a bigger target for the enemy team.

Heroes of the Banner MMO
Heroes of the Banner is a F2P Tower Defence MMO browser game, deeveloped By: R2 Games.

Heroes of the Banner is an exciting free to play MMO set in a fantasy realm and focuses on players having to defend their villagers from hordes of rampaging enemies. Using traditional fantasy elements such as orcs and Demons the game also touches upon aspects of Norse mythology with a variety of Heroes and deities from the Norse mythology being summoned as powerful heroes to help the people in their darkest hour. The game can be accessed easily through the publisher's official website after a registration and then played directly in player's web browsers with no need for a client download.

Golden Age MMO
Golden Age is a free2play mmorpg browser based published by Aeria Games. Inside the game there are a lot of features and let the player to go around the world with his character by a 2D side-scrolling graphic.


The combat system works throught a card system, previously seen in other browser games. With these cards the player can decide to attack with different units of his army and defeat the enemies.
At the end of every war the player will obtain different rewards such as golds, items and gear items that the player can use to upgrade his hero.

Blade Hunter MMO
Blade Hunter is a Free to play MMO Action RPG genere type game for Web Browser plataforms, developed by R2Games.

Blade Hunter is a free to play browser-based action MMORPG that blends classic MMO features with a side scrolling 2-D platform arcade beat-em-up style game in a vibrant fantasy setting. With exceptional manga style and anime graphics for both the character art, backgrounds and explosive combat attacks the game is extremely fast-paced an action packed. Adventure across a huge world, taking on quests from the various characters met along the way whilst levelling up the character's abilities and learning to perform even more devastating attacks.

Nova Raider MMO
Nova Raider / MMO Genre: F2P MMO Space Shooter . Platform Availability: Windows / Web Browser / iOS . Developed By: Sublinet

Nova Raider is a free to play space shooter MMO accessible on multiple platforms where players control their own starfighter spaceship out in the unknown universe as players work to beat back enemy factions, acquire resources, complete quests and upgrade their ships to make them more efficient and powerful. The game has enhanced 3-D top-down visuals primarily using static rendered graphics with seamless animations and an intuitive and simple user interface. After an account registration players can log directly into the game using Facebook, iOS or a small Windows client and start playing instantly.

Glory of Gods MMO
Glory of Gods is a Free to play MMO Action RPG, is a browser game debeloped by BoyJoy.

The lands of Masure Mainland had for years lived in a quiet peace up until Demons invaded their lands with the intent of destroying all its inhabitants and conquering the continent for themselves. With the help of ancient dragons who banded together the civilised races of sprites and humans, gifting them with divine and powerful abilities, the Demons were driven back from the land. With the continent in ruins Amora and Rophnek, to who had previously championed the Dragons, tried to claim Masure Mainland as rightfully theirs to rule, but in their failed attempt were exiled to the distant continent known as Devil's Carlo. In their solitude they discovered Gorena, the imprisoned Demon Lord, and in exchange for his mighty Demon armies released him from his prison and have now once more waged war on the mainland.

WindGlory MMO
WindGlory is a Free-to-Play Browser MMORPG developed by Proficientcity

Based in a fictional fantasy realm wind glory allows players to fight up in the sky where both the powers of good and evil are locked in an endless bloodthirsty conflict with each other, unified forces of the light against the armies of Dragons, Demons and dark races that wish to bring an end to hope and all that is good. The world itself is in danger, but with the prophecy of a human that will be able to use the soul stone, and amulet of great power, they can stop the forces of evil and save everyone by banishing this darkness forever.

Rise of Mythos MMO
Rise of Mythos is a browser online collectible trading card game with MMO elements, developed by GameFuse for internet browser, which offers you deep PvE and PvP modes. Fight to protect the city of Silver Heron Ridge from encroaching evil forces in an exciting PvE Campaign, face powerful AI opponents with other players in Challenge Hall, and fight your way to the top of Ascension Tower for powerful rewards. Choose one of four powerful classes and build your deck using creature cards from seven distinct factions, show off your deck building skills and claim victory over your fellow players in the Arena.

The Lost Titans MMO
The Lost Titan is a browser based massively online roleplaying game developed by ZQGame, in which players journey through the world of Aristos, a magical realm created and managed by two Titan Gods named Hyperion and Ophion.

For hundreds of years, the land of Aristos has thrived under the ruling balance of two Titans. On one fateful day, Hyperion mysteriously disappears, and the world is thrown into chaos. Journey with the protectors of light in search of the lost titan and restore order to save the world.

World of the Living Dead WoTLD MMO
World of the Living Dead is a free to play massively-multiplayer zombie game which features strategy gameplay and life or death resource management in a huge game universe. WotLD is a game you play in your internet browser. No downloads or plug-ins are needed. You need to use a modern browser such as Google Chrome or Mozilla Firefox.

The world has been overrun by the living dead. The national Emergency Control & Relief Agency (NECRA) was established to take over management of the most important global issue: survival at all costs. You play the role of a NECRA operative who has been sealed into a secure bunker and given the task of remotely guiding survivors to supplies and shelter.

Ice Age Online MMO
Ice Age Online is a free game, directly playable from browser and set in the world of the animated film "Ice Age". To begin own "jump & run" adventure is very easy: you have only to register and log in the game web-page. Now the first thing to do is to create your character, a sloth through and through similar to Sid (main character of Ice Age), but customizable as you prefer (it's possible to create it male or female, to choose hair and some accessories). The purpose that our alter ego has to achieve is to save own pack and other friendly animals from the glaciation's hardness, collecting resources of all kinds (not only acorns… but also watermelons, ham and everything you may need to survive).

GameGlobe MMO
Gameglobe, developed by Square Enix, is both a platform that allows players to unleash their creativity by creating their own fun and engaging game and a unique free to play action adventure browser-based game. With just a couple of click, players will be able to explore endless inspirational, fun and visually stunning game worlds and creative possibilities made by creators just like you from all around the world, right from your web-browser.


More free MMORPG Games -> 6 | 7 | 8 | 9 | 10 | 11 | 12 | 13 | 14