FREE BROWSER GAMES ONLINE
Browser MMORPG
More Free games -> 6 | 7 | 8 | 9 | 10 | 11 | 12 | 13 | 14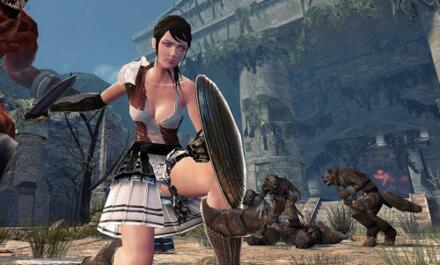 Vindictus MMO
Vindictus a F2P Hero Building MMO RPG game, Developed By: Nexon

Vindictus is a bloody fantasy themed MMORPG exceptional graphics and realistic, brutal physics has been able to produce a gruesome combat MMO where players will watch in awe as blood spurts from their enemies with each slice of their blade into flesh or be amazed as they hoist fallen enemy corpses using them as shields and weapons. This free to play MMO has been developed with Source Engine physics and fully destructible and interactive environments to bring a truly unique and realistic game.

Blood and Jade MMO
The Eastern Zhou Dynasty is on the verge of collapse and the Middle Kingdom finds itself in a constant state of war as the seven warring States battle it out amongst themselves to try and claim the highest seats of power and become Emperor of all of China. It is a dark time and the need for a hero has arisen, someone to descend into the darkness, uncover the secrets and conspiracies of the Warring States and once more return peace to your ancient land.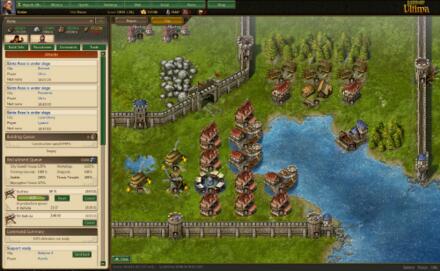 Lord Of Ultima MMO
Ready to play directly in your browser, Lord of Ultima is a new part of the Ultima universe. It is a free to play isometric strategy browser MMO game, developed by EA's Phenomic studio for internet browsers, which takes you to the new world of Caledonia, formed from the remains of Sosaria which was shattered into countless islands. You start your journey with a humble village which you grow over time into a mighty and prosperous capital.

Featuring deep strategic gameplay, an unseen level of detail and numerous animations. You must master the art of diplomacy and trade as well as the military activities of spying, plundering, attacking and sieging enemy cities to finally become the mighty and feared Lord of Ultima. Also includes multiple social features including an advanced trading system, alliance features, online chat, forums, a quest book full of interesting missions will guide you through exploring all the strategic possibilities Lord of Ultima has for you, plunder dungeons and defeat mighty bosses to win their treasures.

Sword Saga MMO
Sword Saga is a F2P Hero Building MMO RPG for borwsers, developed by R2 Games.

Sword Saga is a free to play browser-based MMO RPG where players are responsible for building up their own hero and team of companions and mercenaries, as players progress through the game they will unlock various new features and content as well as being able to revisit older early game content that has been modified. The main premise of the game is to collect items and gear to improve the overall Battle Rating of your chosen hero to go up against challenging AI opponents in story driven quests, single player and multiplayer dungeons and facing off against powerful world bosses or even going up against the most challenging of all opponents: other players.

Striker Superstars MMO
Developed by CyberSports, Striker Superstars is an all new browser-based 5 a-side football experience. Utilising the Unity Technologies game engine, Striker Superstars is both PC and Mac compatible. Striker Superstars is free to play and delivers fluid game play through its use of fully motion captured character player animation. Unlike many casual games out there, Striker Superstars is a significant step-up from your usual browser based gaming experience.

Miss Bimbo MMO
Miss Bimbo is an online virtual reality social networking game. It is a place where bimbos from around the world can join one another and be proud and happy of bimboland. In bimboland users can enjoy a safe fun environment in which to bring up and nurture their beloved bimbos. Users can interact, socialise and educate one another on a wealth of female, fashion and bimbo related topics.

There's a lot to do in Miss Bimbo! Users are able to customise their avatar in a wide variety of ways using all kinds of clothes, shoes and accessories. Think of Miss Bimbo as part game, part virtual world and part social network. This means the players are able to interact with other, discussing their latest creations, fashion preferences or whatever else they feel like chatting about. There are a variety of mini-games available inside Miss Bimbo - all designed to add to the Bimbo experience, encourage collaboration between users and the bottom line, to have fun! You can compete with other Bimbos to see who's the best dressed and most popular. To progress in the game you have to get her a hot boyfriend, a cool place to live, and find her a great job.

SD Gundam MMO
SD Gundam is a Free to Play Browser MMORPG developed by JoyFun

SD Gundam is based around the extremely popular Manga anime Gundam SEED, which itself spawned a similarly spinoff called SD Gundam, named in due to the Super Deformed "SD" anime drawing style. The series' revolve around space opera anime featuring gigantic robots known as "Mobile Suits" (MS or Mecha) and their pilots, the protagonist Mobile Suits typically take on the name of Gundam. The SD Gundam MMO is a SNS web browser game with turn-based RPG combat and questing, as well as a number of other MMO style features such as "dungeon" instances, Arena PVP combat, "character" customisation, base building, Guilds and more.

SmashMuck Champions MMO
Developed by Kiz Studios for PC and Mac, SmashMuck Champions is a free-to-play multiplayer online battle arena (MOBA) game that combines action, skill and strategy. Players will build and manage their own SmashMuck teams as they customise and train their fighters before sending them into battle. With tons of unique skills, weapons and attacks for players acquire, the title promises to offer fast-paced and easy-to-learn combat that will be challenging to master.

Dawngate MMO
Dawngate is a Free to Play Browser MOBA game, developed by Waystone Games.

Dawngate is a new MOBA from EA where players get to fight in fast paced action PvP in two 5 v 5 teams with a host of different characters to choose from and with the freedom to choose their character and their preferred role independently. Players are also able to further customize their own characters with unique loadouts that can further refine their preferred style of play.

Game of Thrones Ascent MMO
Game of Thrones Ascent is a social, browser-based MMORPG developed by Disruptor Beam, which takes place in the universe of the novel series A Song of Ice and Fire by George R. R. Martin and the HBO TV series Game of Thrones. The game will allow players to take control of the head of a minor House in Westeros, and they will have to face political intrigues, betrayals, murders and marriages to become one of the most powerful houses.

The game unites both story and strategy, which allows players to enjoy intense adventures as a nobleman who aspires to bring glory to his house. To achieve this, players will have to swear allegiance to one of the major houses of Westeros: House Baratheon, House Greyjoy, House Lannister, House Stark or the House Targaryen.

Angels Wrath MMO
Set in a floating fantasy world and developed by Lekool Inc, Angel Wrath is a free-to-play MMORPG playable directly in your browser. Players develop their characters through spirit training, quest exploring and skill learning while making new friends, participating in various social events, teaming up to fight against monsters and NPC bosses and enjoying the game's cute and adorable styled characters, simple game play and compelling storyline. They will also have special mounts, which let them adventure through the game's floating world, and thanks to their wings, they can look more beautiful, flying higher into hidden places. Boasting a new graphic engine, many experts believe Angels Wrath to have the best graphics out in the browser-based ARPG genre.

Managore Managor Mannagor MMO
Managore is a fantasy browser-based strategy game where the main goal of the game is to banish evil by destroying Managore, who has ruled the land for millennia. This will bring immense glory as well as victory to your guild. Before you can face Managore, you have to destroy his 9 keepers.

In the beginning of the game, immediately after registration, each player receives a Kingdom which is placed at random coordinates on the map. The kingdom is the place where all processes occur. Here each player constructs his buildings, researches sciences and trains units independently from all other players and according to his race. Each Kingdom has a hero which is one of the 3 types – melee, ranged or magic. Each player has a mentor, which main function is to give the player different missions which will help him to get used to the game. Each successfully completed task will bring you a reward, which will make your game easier.

Broken Realm MMO
Broken Realm: A Crystal Saga Chronicle is a free-to-play browser-based fantasy MMORPG set centuries after the original Crystal Saga. In this time of war and strife, players will find their beliefs and loyalties tested as they struggle to find a new and worthy ruler for Vidalia. Truth and honour are no longer simple concepts as family members resort to murder and theft to claim the crown.

The game world of Vidalia features over 20 stunning locations for players to explore, thousands of quests to accomplish and events to engage in, a captivating story line, and unique game mechanics. Regarding daily events and weekly activities, Broken Realm offers battlegrounds, treasure hunts, PvP battles, BOSS fights, delivery quests, and more. So there will always be something to do that keeps players occupied and entertained.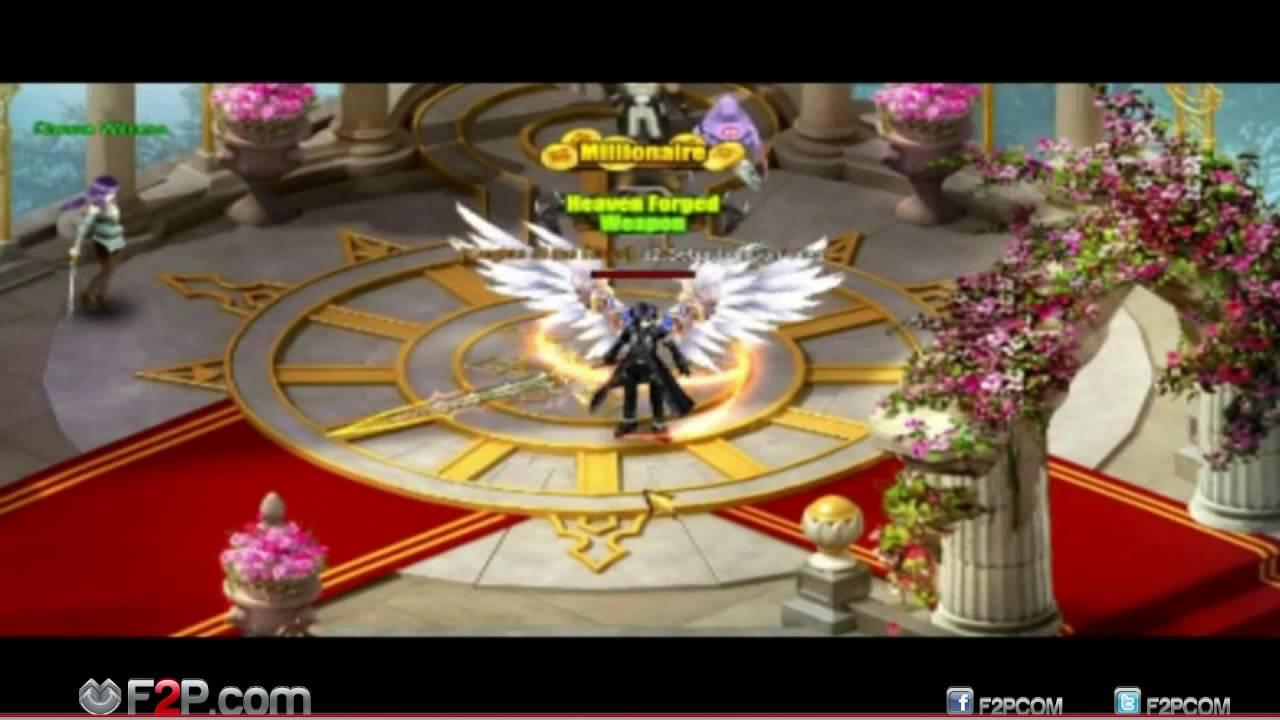 SAOs Legend MMO
SAO's Legend

MMO Genre: F2P RPG
Platform Availability: Browser
Developed By: GameSprite

Based on the anime of the same name, SAO's Legend (Sword Art Online) is a free to play sci-fantasy RPG set in the near future where players log into a Virtual Reality MMORPG using technology that stimulates their nerve systems and then find themselves trapped in the game, unable to log out unless they reach the main castles 100th floor. The game sees players step into the shoes of one of the players in the game and will follow a story driven PVE focused campaign that will take them through the world of Sword Art Online, building up their hero, making them stronger and taking on greater challenges. The game can be accessed directly through your web browser and doesn't need a client to play.

More free MMORPG Games -> 6 | 7 | 8 | 9 | 10 | 11 | 12 | 13 | 14