FREE BROWSER GAMES ONLINE
Browser MMORPG
More Free games -> 6 | 7 | 8 | 9 | 10 | 11 | 12 | 13 | 14
Alliance Warfare MMO
Alliance Warfare is a free-to-play real time strategy browser game developed by Digital Experience. The game is set in a land of war where the ancients have abandoned four nations to their own luck. Players have to build a city, train troops, research technology, and expand their territory.

To expand an Alliance Warfare starting city into an empire, buildings must be constructed and upgraded. Players can build apartments, barracks, spy camps, stables, factories, storehouses, taverns, markets, hospitals and a city hall among others. You can train several types of troops as pikemen, militia, peasants, axemen and swordsmen.

Godsrule MMO
Developed by Gogogic, Godsrule is a cross-platform browser RTS which mixes the traditional elements of the genre with social gameplay. In this game, players are in charge of leading their fierce armies into battle, as well as managing their empire. After choosing one of the two available warring factions, players create their own clans and battle for contested territories, each holding valuable rewards and the true taste of sweet victory. In order to prevail over competitors, they must dominate contested territories, collect scarce resources, expand their land, and slay their enemies with powerful units and magnificent spells.

UFO Online MMO
Set in a near future where humanity has split into three factions that are competing for the few remaining resources left on Earth, UFO Online is a free-to-play turn based tactical combat MMO developed by Funatics for internet browser. Unlike in other browser-based game, in UFO Online all fights are rendered entirely in 3D. Wage tactical battles across the world with your hero, build your base and put together a hard-hitting group of fighters fighting for energy which is in short supply. Moreover, contact has been made to extraterrestrials.

Final Hour World War II MMO
Final Hour: World War II is the newly release version of Operation Gamma 41, developed for web browser by ZQ Games this free to play city management and real time strategy puts you in charge of your own independent city at the onset of World War II. Starting in 1941 the story takes on an alternate history where the League of Nations who had successfully kept the peace since WWI have failed in their mission and war has once more engulfed the nations of the world. With one final effort the head of the League of Nations calls a conference with the warring nations' leaders in Geneva with the promise of a secret that will change the war forever. With no leader wishing to miss out on this reveal should it end in their defeat, a truce is called and across the globe the world listens to their radios to find out whether peace can truly be found, but something is wrong. Across the world all that anyone can hear across the airwaves is endless static which is finally met with terrible screams and a final hoarse whisper that simple says "Gamma is coming." As the first planes reached Geneva all they found were destroyed buildings; the worlds' leaders were lost.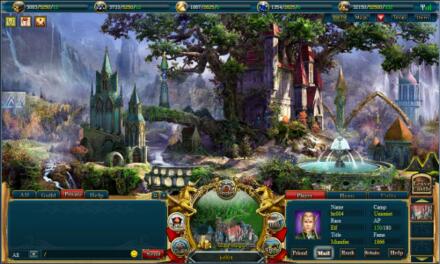 Heroes of Gaia MMO
Developed by Suzhou Snail Company, Heroes of Gaia is a free fantasy browser game. The main focus of the game however is on strategic warfare and is based on the popular Heroes of Might and Magic. Play with tens of thousands of other players online in this medieval fantasy world as you build your Castle, amass an army, forge alliances and lead your Heroes into epic adventures and slay fearful creatures that roam the land.Heroes will lead your troops into battle and defend your castle if it comes under attack. Without a Hero to lead them your troops can do nothing. Once a Hero is recruited he is yours to command and develop. When recruiting Heroes it is necessary to build a Tavern.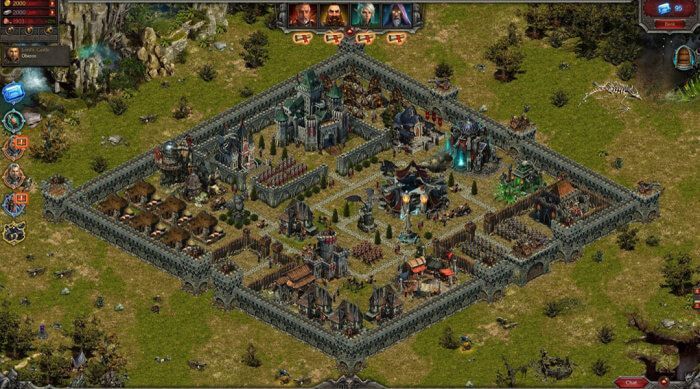 Stormfall Age of War MMO
Stormfall: Age of War is a Free-to-Play Browser MMORPG Strategy game developed by Plarium.

Charged by Lord Oberon to quell evil that rises in the lands of Darkshine you must build up your own fortified keep and take the war to your enemies, seeking out allies to combat those rival Lords that now fight over what remains of Stormfall's fallen Empire. With a land subjugated to war and the people crying out for a hero it is down to you to lay claim to the throne and bring peace to the land through diplomacy and conquest.

Battle for Gea MMO
Battle for Gea is a F2P Browser Trading Card Game, developed By: Iron Belt Studios.

In Battle for Gea players go head-to-head against each other or against the challenging computer AI as leaders have of one of nine different Factions/Armies, each with around 30 different cards to unlock and collect. With unique battle mechanics players must use strategy and tactics to overcome their opponent in one-on-one duels using powerful cards that fall into a variety of categories that help shape your preferred strategy and each Faction having its own style of gameplay. Battle for Gea is a free to play MMO and can be played directly in your web browser without the need of a client download, players simply register quickly on the official website and can play the game in moments.

Berserk The Cataclysm MMO
Berserk: The Cataclysm is a Free 2 Play TCG MMO developed by Bytex, for Web Browser, iOS and Android.

Berserk: The Cataclysm is a fantasy based free to play card collecting MMO where players must build up their card decks from various fighters, creatures and monsters and go head-to-head against challenging AI competitors and other real-world player rivals in head-to-head one-on-one duels. The game features a variety of different PVP and PvE battle types as well as a land ownership system that gives players access to new resources. The game can be played through various web browsers, on iOS and Android and also directly through Facebook.

Starlight Story MMO
Set in a wondrous world in which magic and technology vie for supremacy and developed by UserJoy Technology, Starlight Story is a free-to-play browser-based MMORPG with anime-styled graphics. In this game, players wind up embarking on a journey to restore the planet doomed to die by summoning up their friends while taking along their pets and equipping themselves with powerful equipment and armour.

Starlight Story features unique mount and pet systems. The mounts provide stat boosts as well as the expected movement speed increases, and they also stay active during combat, while thepets are integral to combat, fighting by the player's side from the very beginning of the game. Players can also find an exclusive superstar transformation system which allows players to assume the form of previously slain bosses. These transformations are far more than cosmetic, temporarily giving players significant stat boosts.

Andromeda 5 MMO
Andromeda 5 is a sci-fi space browser game developed by XS Software and playable on a number of platforms like PC, MAC and iPad. In this game you can explore the beauty of 20 magnificent galaxies, fighting anyone from harmless freelancers, traders and space droids to the deadliest pirates, assassins and battlecruisers while playing in different modes ranging from free-for-all battles to team-based games and improving your pilot with more than 30 skills.

Might and Magic Heroes Online MMO
Might & Magic Heroes Online is a web Browser F2P RPG Strategy MMO game.Developed By: Ubisoft

In Might & Magic Heroes Online players are able to step into the world of good versus evil, light against dark, the endless battle between life and undeath as two powerful factions collide in an endless battle and players rise as the Heroes that command the infinite armies that wage it. This free to play browser MMO features strong story driven RPG elements combined with a strategic and tactical based combat system as well as a variety of other staple MMORPG features including questing, crafting, PvE and especially PVP as players can go head-to-head against other users from around the world.

Jagged Alliance Online MMO
Jagged Alliance Online is a turn-based tactical browser game and is part of the popular Jagged Alliance series. Jagged Alliance Online features top-notch 3D graphics based on the Unity 3D engine. There are more than 100 missions in all corners of the world and more than 60 different mercenaries with individual attributes, plus a custom merc representing the player. You can customize your mercs with hundreds of different weapons and countless equipment items and upgrade your headquarters. Jagged Alliance Online offers deep tactical gameplay with a variety of mission objectives and a sophisticated AI with different behaviors for different types of enemies.

Fantasyrama MMO
Fantasyrama is a Strategy F2P Browser MMO Game for kids, developed by BigPoint.

Fantasyrama is a family friendly, fun and colourful strategy building game where players must build up their own fantasy garden that helps to keep the tree of life and all the magical creatures that dwell within the garden happy and healthy. With colourful graphics, peaceful atmospheric music and strong fantasy themes this free to play MMO is ideal for children and adults alike and can be played directly through your web browser and includes Facebook integration.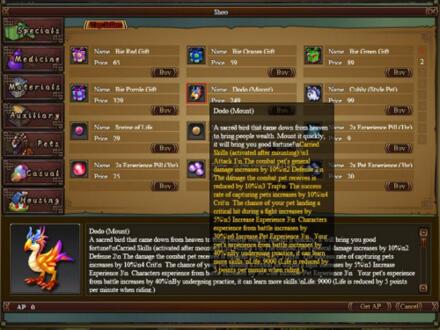 Forsakia MMO
Forsakia: The Lost Clans is a 2D, free to play, browser-based, flash, MMORPG which excels with its MMOG gameplay while offering the strong points of small-scale flash games. Set in Jianghu, a fabled land once governed by mighty clans that fell victim to a great tragedy. During a vicious strike a mysterious assassin killed leaders of all clans, throwing the world into chaos. It is still unknown who or what caused their demise, but Jianghu has been immersed in chaos ever since. Now, it is up to the players to restore hope to this world by facing the powers of darkness, defeating monsters, and proving themselves as heroes.

More free MMORPG Games -> 6 | 7 | 8 | 9 | 10 | 11 | 12 | 13 | 14