FREE BROWSER GAMES ONLINE
Browser MMORPG
More Free games -> 3 | 4 | 5 | 6 | 7 | 8 | 9 | 10 | 11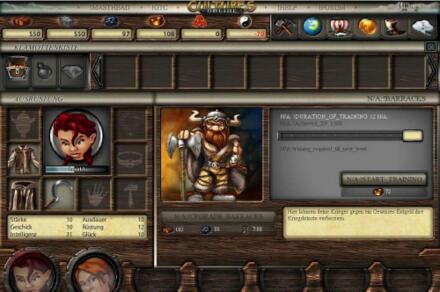 Cultures Online MMO
Cultures Online is a free-to-play browser-based MMORPG where your hero's adventure starts in his or her village way in the icy north on an island somewhere in the vicinity of Iceland. Hire more Vikings and decide whether you want them to help you expand your village or to accompany your hero on raiding expeditions. Bear in mind, though, that only your heroes will be able to make the other Vikings in the village work. You choose how your village should develop.

A Mystical Land MMO
Developed by Neonga for Internet Browsers, A Mystical Land is a free to play, browser-based, fantasy 3D MMO that combines elements of casual Facebook games with traditional MMOs. The game lets you have all kinds of adventures together with thousands of other players in an enormous fantasy world. Players can keep many animals and plant vegetables in their house and garden. Players may fight and defeat monsters, accept quests to earn rewards and improve their character.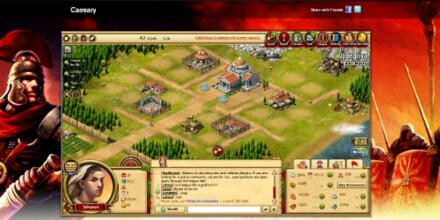 Caesary MMO
Ready to play directly in your browser F2P, Caesary is a browser-based mmo game created on the genre of sim-city building Real-Time Strategy (RTS) battle. Developed by ShenZhen for internet browsers. The economy is Sesterces (taxed) driven; but Kreds-Gold is available for power players to advance level with a quicker pace. Regular players are expected to play it as an idle game. The theme is based on the Ancient Roman Empire (Republic period).
You can simulate the grandeur of past combat in graphical animation and the "detailed statistics" of the fight in text log. It "pleasures" your eyes as well as "educates" your mind. Caesary allows you to join other players' battle in the middle or have someone else's join your own battle. Any time! (In theory, the entire server's players can jump in one battle in progress!) And also the War Simulation Colosseum allows you explosive battles between players for massive prizes!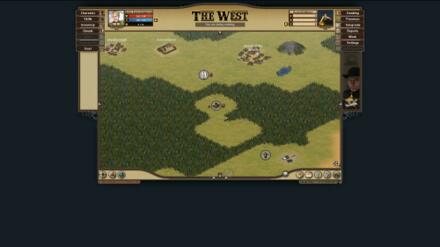 The West MMO
Developed by InnoGames GmbH for internet browsers, The West is a free to play browser based online game settled in the Wild West where players take the role of a workman, adventurer, gunslinger or soldier, searching for glory, luck and gold, on the hunt for adventure and fortune. Players have to build up their town. Once their town is established, players will be able to truly get involve in taming the west. Towns play a central role in The West. Here you can bond with other players and build up a strong, powerful town. Every building you work on gives advantages to you and the other players.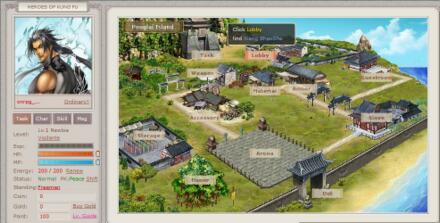 Heroes of Kung Fu MMO
Heroes of Kung Fu is a browser game based role playing game,free2play MMO developed by Ray Flame Entertainment Inc., with numerous amounts of quests and equipments at the player's disposal. The game combines the beauty of browser based games and RPGs together giving gamers a whole new experience. Heroes of Kung Fu takes place during the Warring States period, where wars are fueled with rage almost everywhere. Your role is a warrior coming from modern times to the ancient times to help your own country stand against invaders. Choose your profession between knights, knight-errants or hermits. Ready to play directly in your browser, the amazing instance system in Heroes of Kung Fu contains 7 large passes. Each pass is a separate instance, and each instance has its own features. Players need to know each pass's landform, features, and the distribution of monsters. With the game's creative in-turn battling rule, gamers need great team work to manage and pass the instances. If gamers pass one instance, they'll gain a lot of rare and ultimate equipments.

Clash of Olympus MMO
Clash of Olympus- MMO Genre: F2P side-scrolling turn-based RPG .Platform Availability: Web Browser .Developed By: Boyjoy

Clash of Olympus is an action packed RPG MMO that is completely free to play where players will be able to have their choice of different heroes as they battle for and against the gods of Olympus in this Greek mythology themed game. Packed full of features there is strong narrative quest-based content that players will unlock as they progress through the main storyline that will take players into some of the most dangerous locations in and beyond the world. Clash of Olympus can be accessed through the game's official website after a simple account registration and can be played directly through your web browser without any need of a client download.

Kiwarriors MMO
Kiwarriors is a browser based mmorpg localized in spanish and english. In Kiwarriors players can be one of the most known races in Dragon Ball, such as an android or a sayan.

The game offers a lot of features like a character panel, a global map, a ranking system, clan, groups and a strategy system. Thanks to all these characteristics players can fight each others directly from their favourite browser, starting train their characters and be one of the best warrior in the galaxy.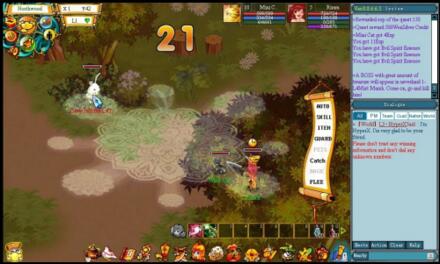 Neverland Online MMO

Ready to play directly in your browser, Neverland Online is a 2D flash, browser based, MMO. Developed by Oak Pacific Interactive for Internet browsers. Chose one of the four classes and explore the crafting system, the multiple skill paths, and a large persistent world.
The empire, long divided, must unite; long united, must divide. "The world of the Neverland Online was originally ruled by Morning-cloud country. Dozens of years ago, the leader of the Immortal Clan John Taoist got a wordless Neverland by accident. After several years of practice, he became an immortal Taoist and left a book that records his practice way called "Way to Become Immortal",so it is very popular to practice to become immortal. After John Taoist became immortal and went to the Heaven, the wordless Neverland is missing. In order to find the wordless Neverland, players of "The Neverland Online" act as Taoists to save the turbulent world and create a legendary fancy tale.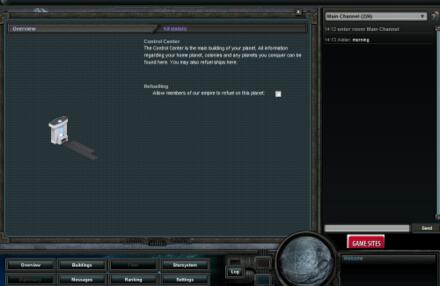 Empire Universe 2 MMO
Developed by Looki Games for internet browsers, Empire Universe 2 is a space browser-based Massive Online Game where you can chose your own path in the galaxy. Choose from 9 different races with their own unique stats and starting places in the galaxy map. Collect 10 different resources via mining asteroids and wreckages or through your planet's resource mines, customise 21 different spaceship chassis with over 66 components allowing for a lot of room for experimenting. With 146 different technologies to research it is a long spanning game that cannot be either won or lost. There is a strong focus on allied gameplay and it promoted teamplay whether you decide to join one of the many empires out there or create your own. Use your warships to fight real time battles against hundreds of opposing players and train ground troops to act as your last line of defence for when all your warships have been destroyed. Choose your alignment through the actions you take in the game you can become a scientist, pirate, warrior, trader and bounty hunter. With over 120,000 planets in 10,000 sectors there is plently of space for everyone.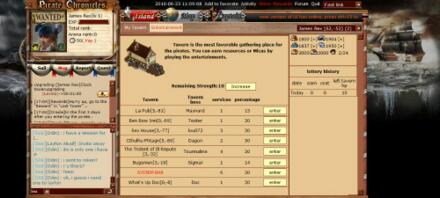 Pirate Chronicles MMO
Ready to play directly in your browser, Pirate Chronicles is a browser-based mmo game with historical fantasy, RPG, city-building, business and strategy elements. Developed by ShangHai-headquared WeiQu for internet browsers. It features rich Browser Based SLG + RPG; epic game world with thousands of rewarding quests; three distinct nations: Western Europeans, Northern Europeans and Arabs; pirate Captain and Flag Ship Systems with extensive RPG elements; completely browser-based, no downloads required, and free to play; and regular major content updates.

Rivality MMO
Rivality is an exciting next-generation web game in the war strategy genre developed by reputable FunRock Media. The first version of the game was released in August 2008 and got a major update and facelift in its current third version in 2012. FunRock Media has a great passion for creating truly unique and compelling user experiences. But beware some players get addictive to the game and are constantly online to respond to enemy attacks and get the latest updates from allies and the outcome of executed enemy attacks. FunRock is committed to vigorously updating the game. User feedback is highly appreciated in order to improve the game in the direction that the player community. Rivality is played directly in the web browser: Nothing to download and free to play for as long as you like, guaranteed. After the simple registration process you can choose an area to build your own base camp in the gigantic world of Rivality and start building what's needed to gain power and money in the game.

King of Towers MMO
King of Towers is a Free to Play Fantasy Tower Defense MMO for browsers, developed by Shinezone.


King of Towers is a free to play tower defence MMO based in a fantasy setting where players are the King of their own kingdom and must drive back and destroy the enemy greenskins, orcs and goblins, and their daemonic allies. With a quick registration the game can be accessed directly online through the official webpage and does not require a client download. The game is in many ways a classic Tower Defence game but has a number of unique features and twists to make the gameplay more original.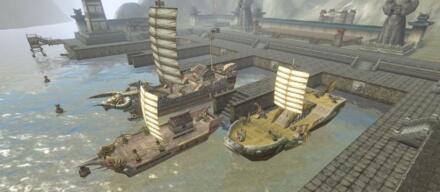 Kingdom Heroes MMO
Kingdom Heroes is a free to play massively multiplayer online role-playing game (MMORPG)-browsergame MMO set in the Three Kingdoms period of Ancient China. The title introduces a wide range of new and revolutionary features to the MMORPG genre, developed by Userjoy Technology for Windows. In KH, players are able to Recruit and customize NPC soldiers to form their own personal armies. Organize a crew of players and take to the seas in exciting ship battles. Work together to establish, develop, and defend player-controlled cities. And conquer enemy strongholds using an impressive arsenal of troops, mounts, ships, and powerful siege engines. As you rise through the ranks of your faction, you earn the respect of your peers. In addition to this unparalleled array of features, Kingdom Heroes offers numerous character customization options, branching classes and talent trees, mounted combat, a player based economy, instanced battlefields, thousands of quests, and global player-versus-player (PvP) events where rival factions battle for control of player cities and territory.

Shadow Kings Dark Ages MMO
Shadow Kings: Dark Ages is a F2P Castle Building MMO for browser developed by Goodgame Studios.

In Shadow Kings: Dark Ages players are the rulers of their own Castle in a fantasy land filled with dangerous orcs looking to pillage and destroy your settlements, by establishing a strong Castle completes with various buildings, fortifications and defences as well is training up your own personal army. You are able to take the battle to them and destroy the Shadow Camps that crop up all over the world or alternatively engage in PvP with other rival players to assert your dominance over a region.

More free MMORPG Games -> 3 | 4 | 5 | 6 | 7 | 8 | 9 | 10 | 11