FREE BROWSER GAMES ONLINE
Browser MMORPG
More Free games -> 1 | 2 | 3 | 4 | 5 | 6 | 7 | 8 | 9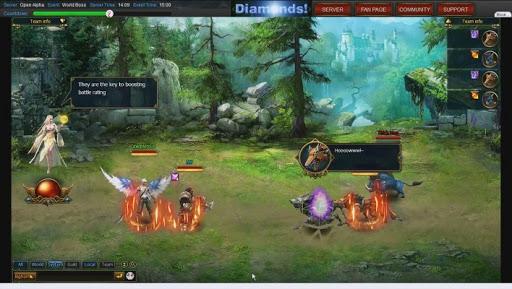 ShadowBound MMO
Shadowbound is a Free for Play Hero Building MMORPG, is a browser game, developed by R2Games

Shadowbound is a free to play browser-based hero builder MMO RPG where players can explore a variety of different in game features as they try to build up their characters Battle Rating and improve the combat proficiency of their fighting party by adding new companions, levelling them up, acquiring new gear and a score of other elements to improve the group. The game features some beautifully designed graphics including background environments and 3D character and NPC models that set it apart from some of the other games in this genre, all designed for Flash-based browser gameplay which doesn't require a client download to access it.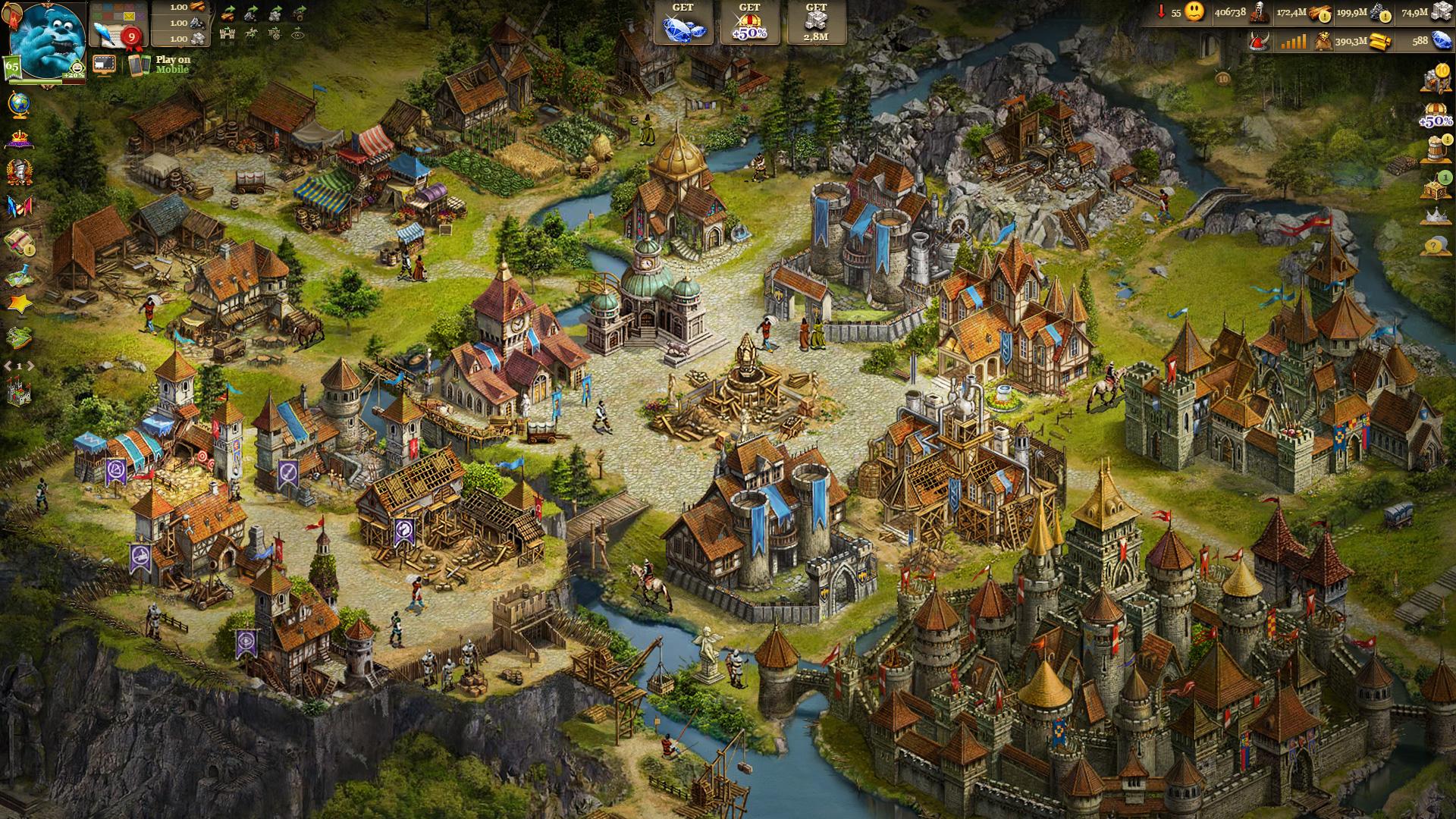 Imperia Online MMO
Launched back in the now distant 2005, the venerable Imperia Online in not only one of the oldest free-to-play MMOS out there, but also one of the more beloved and popular ones. Contrary to what its long-lived stature might suggest, however, Imperia Online is a product of constant dedication and effort to remain fresh and innovative, having been upgraded and reinvented several times throughout its existence, as evidenced by its current Version 6, launched in late 2013. Like a sword put to the flint over and over by the meticulous hand of a master smith, with its latest update, 'The Great People', Imperia Online has been sharpened into a cutting edge gaming experience.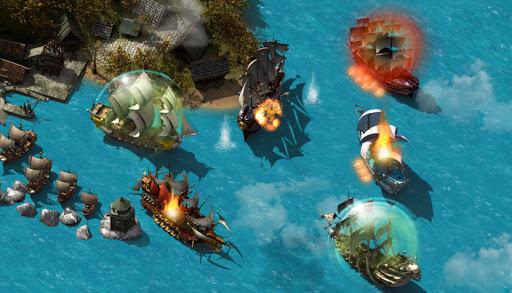 Pirate Storm MMO
Developped by Bigpoint, Pirate Storm is a pirate themed MMO playable in your Internet browser. Pirate Storm is a state-of-the-art, sea-combat game featuring highly-detailed flash graphics as well as a superb balance of PvP, PvE and guild battles.

Take command of your own ship and fight monsters, pirates and other sea scum while hunting for treasure and honor for you and your allies. Set sail and start wreaking havoc online now! Load the harpoons, turn sea monsters into chum, send your enemies to their watery graves and unleash the devastating power of your cannon fire - have your way with your opponents until all that's left is the smoldering, tattered wreckage of their ships. In Pirate Game Pirate Storm's battle for glory and gold, the end justifies the means.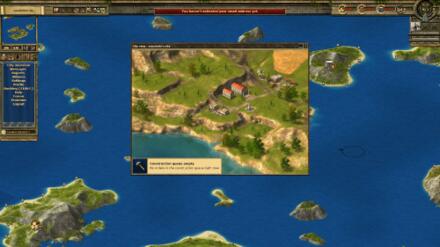 Grepolis MMO
Developed by InnoGames GmbH for internet browsers, Grepolis is a free to play browser based online game set in the Ancient Greece. The objetive is to build up from a small Polis to a huge metropolis. The exploitation of resources forms the basis for the ascent of your Polis to become a powerful island power. In Grepolis, there are 4 resources, 3 normal types and 1 special type. The normal resources consist of wood, stone and silver coins. For all units and building, you require resources.

League of Angels MMO
League of Angels is a Fantasy Free to Play MMORPG Browser Game, developed by Uuzu.

This browser-based fantasy MMO RPG is completely free to play and allows players to step into the role of a chosen hero at the beginning of their adventure as they prepare to ultimately face the Dark Lord. On their journey they will entice a number of individuals and heroes to their cause that will fight alongside them in battle against the forces of evil. This simple point and click adventure concentrates on players levelling up their hero and their companions and equipping their party with epic gear.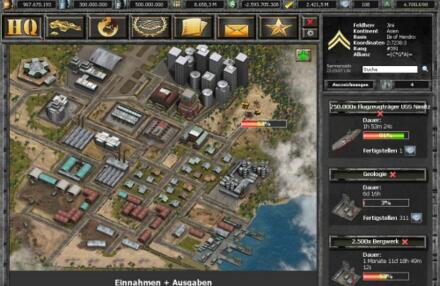 Desert Operations MMO
Desert Operations is a free to play military Strategy Browser-based Game where you fight as the Ruler of a small country against thousand other players or make allies with them through clever diplomacy. Developed by Playzo GmbH for Internet web browsers and ready to play in your browser directly. Raise your influence on the world politics by creating alliances or making war declarations. Found alliances, so you and your allies can fight against your enemies. Trade with your allies and spy on your enemies.

Big Farm MMO
Big Farm is a Free to play Farm Managing MMO developed by GoodGame for internet browser games.

In Big Farm players are put in charge of their newly acquired farmland, left to them by their Uncle George, which to start with is small, slightly rundown and in much need of some care and attention. Thankfully you are not expected to undertake this task on your own, with the assistance of hired farmhands, helpful neighbouring ranch owners and business minded suit, you will be well armed and informed on how to get the most out of your humble plot of land and making big money in no time.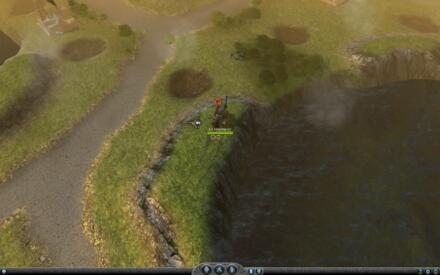 Steel Legions MMO
Ready to play directly in your web browser, Steel Legions is a free to play browser-based MMORPG which features rich graphics and an action based gameplay. Developed by Splitscreen Studios GmbH for Internet browsers and Windows, through the premium shop, players can fill their account with Golds Coins. With Gold Coins, players gain acess to helpfull tools and pwerful gear.

It offers a downloadble thin client (about 20 Megabytes) to start the game directly from the desktop and it allows a fullscreen mode and changeable whidow resolutions. It combines rich 3D visuals with accessible, fast-paced player-versus-player action. You take control over a mechanical, steam-driven combat vehicle in an alternative history, where four factions struggle for land, resources and power. The different factions are: Phoenix Empire (In the cold, eastern high mountains, the Phoenix Empire developed a rational way of life), Tundran Warriors (This tribe, The Tundran Warriors, learned from nature. Their respect for their homeland is legendary), Pandora Rebels (In the wastelands of Pandora, resources have always been rare. While a state was never formed in this poor, chaotic swath, the Pandora Rebels rule the area with their massive military presence), and Golden Territories (Blessed with fruitful lands, the Golden Territories quickly became a rich commonwealth. Citizens enjoy the decadent and resource-intensive lifestyle).

Tribal Wars MMO
Set in the middle Ages and developed by InnoGames, Tribal Wars is a browser-based, massive multiplayer online real time strategy game which allows you to lead a medieval village to fame and power. You control a small village, striving for power, glory and fame while the population grows, production rises and trade prospers. With your help the small village will grow bigger and bigger. Every Take down your enemies and prove you are a worthy champion.

Wartune MMO
Wartune is an action-packed, turn-based fantasy MMO developed by 7 ROAD which is free to play in any major web browser. Mixing up classic RPG elements with strategy features, it offers a unique gameplay experience. Take over the role of a hero with unique and powerful abilities determined to protect and manage his own city.


In order dive into the world of Wartune, players have to choose their character first from the three classes available: warrior, archer or mage. Together with the possibility to decide whether you want your character to be male or female, there are 6 kinds of heroes available. Depending on the character class, your hero will have different, unique abilities and skills. While mighty warriors fight their way through hordes of enemies with a sword, archers move quickly and stealthily to strike when least expected and mages cast powerful spells to create devastating forces few opponents can withstand.

Dino Storm MMO
Developped by Splitscreen Studios, Dino Storm is a free to play 3D Browser MMO set in the Wild West. Basically you are a cowboy riding a dinosaur in the desert trying to make your way to the success by exploring the different areas facing down gigantic herds of dinosaurs and merciless robber bands and starting your thrilling search for valuable items.

A varied game world awaits brave adventurers around DinoVille. Dinosaur herds roam through the canyons, bands of robbers pop up, the environment can be searched for valuable items. The game world is never the same, danger lurks everywhere. Every expedition must be carefully prepared.

Roblox MMO
Roblox is a Browser F2P Building MMO. Developed By: Roblox Corporation

Roblox is a free to play sandbox MMO where players are able to create their own games and levels using simple to use yet in-depth design and scripting tools to build their own creations and share them with the community. The game itself has its own launcher that plays in a browser window, though there is no individual "game" to play, simply a library of community creations with hundreds and thousands of players playing them at the same time. Whilst there are premium accounts available, purchased with real money to join the "Builders Club", free players are still able to create and play all the content available.

Dragon Pals MMO
Dragon Pals is a free-to-play browser based adventure RPG developed by R2Games for Internet browsers. The game features a colorful world full with interesting locations, unique events, and engaging characters.

In Dragon Pals, players can train and tame powerful Dragons. Each dragon has its own set of unique skills; depending on your class some dragons may be more useful than others. As you free new dragons, your dragons will grow in strength. You can upgrade your dragon by upgrading your dragon training skill, morphing your dragon, raising their skills, and through equipping dragon orbs.

Yitien Chronicles MMO
Yitien Chronicles is next-generation, Chinese-themed browser MMORPG developed by Reality Squared Games. The game takes place in China at the end of the Yuan dynasty, with an empire collapsing while sects of warriors are all fighting for power. The player will play as a warrior thrust into this conflict, and in whose hand is the fate of the Empire, and can revive it or allow it to collapse completely.

In the game you can fight in strategic turn-based combats, get pets and mounts, and participate in a wide variety of multiplayer events. In addition the game includes a depth character customization with their "Meridian" system