best free mmorpg
Page 34
More Free games -> 27 | 28 | 29 | 30 | 31 | 32 | 33 | 34 | 35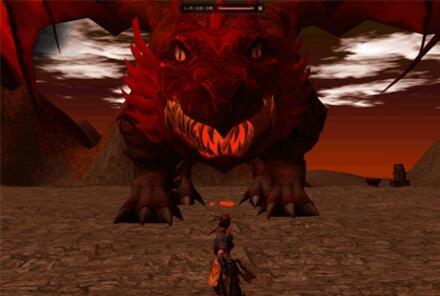 Metin2 MMO
Metin2
MMO Genre: F2P MMORPG
Platform Availability: Windows
Developed By: Webzen

Metin 2 is a free to play 3D online MMORPGs set in an ancient orient filled with magic and fantasy, players will get to experience and explore a vast world of adventure and danger as they follow a story driven narrative uncovering the secrets behind the Metin Stones. With a variety of classes to choose from, a large number of quests to tackle in the hopes of earning rewards and other features to uncover the game offers a great deal of content.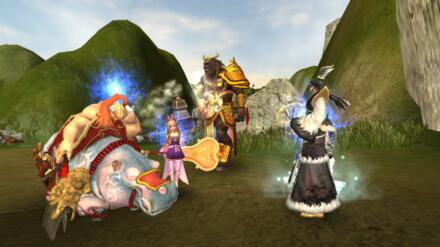 Legendary Champions MMO
Developed by Aeria Games for Windows, Legendary Champions is a free to play MMORPG/MOBA (multiplayer online battle arena) Hybrid. It features instanced dungeons as well as 5v5 DotA-style battlegrounds which yield persistant rewards. Explore a large, awe-inspiring fantasy landscape where some of the greatest figures from all corners of the world, meet on the battlefield. Legendary Champions draws from a variety of sources, including history, myth, and popular culture.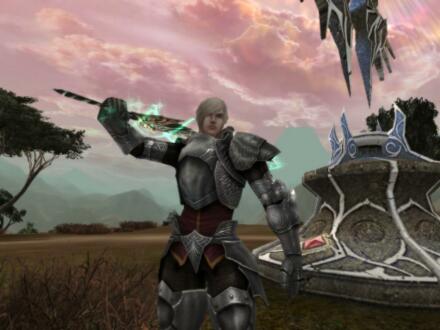 Karos Online MMO
Karos Online is a brand new free-to-play fantasy MMORPG developed by Galaxy Gate (lead developers of Laghaim and Last Chaos), to be published in Europe by NHN. In Karos Online, players take the role of a hero determined to defeat the curse of darkness falling over the world of Asmara and ascend to ultimate glory by becoming the mythical Karos warrior. Through questing, guild clashes and mass PvP, they enter the fight for domination over the world's vital energy source, Fletta. Fletta gems provide the basis for the game's unique and complex alternate progression system; alongside traditional leveling within the game, Fletta energy can be used to increase stats, give buffs, buy resources and enchant items.

SmashMuck Champions MMO
Developed by Kiz Studios for PC and Mac, SmashMuck Champions is a free-to-play multiplayer online battle arena (MOBA) game that combines action, skill and strategy. Players will build and manage their own SmashMuck teams as they customise and train their fighters before sending them into battle. With tons of unique skills, weapons and attacks for players acquire, the title promises to offer fast-paced and easy-to-learn combat that will be challenging to master.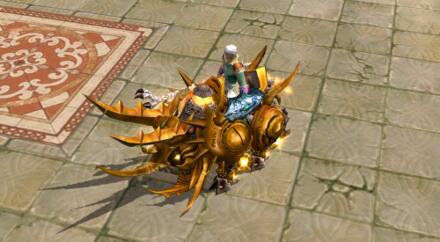 Battle Of The Immortals MMO
Battle of the Immortals is a 2.5D Action free MMORPG which incorporates Eastern and Western culture, ranging from Norse Mythology to the Qin Dynasty. Developed by PerfectWorld Entertainment for Windows. Choose your class between: Berzerker(Berzerkers concentrate almost exclusively on causing physical damage. Berzerkers still wear light armor, which gives them decent defense against physical attacks; however they are extremely susceptible to magical damage), Champion (Focusing almost entirely on defensive ability, Champions suffer slightly in terms of damage), Heretic (Heretics come from a long line of religious fanatics. Once holy men, have now melded dark magic with light magic. Capable of dealing medium levels of magic damage, Heretics also have the ability to use magic defensively), Magus (Magi are the masters of the elemental magic, utilizing them in order to create destruction and chaos. Maintaining distance from your enemies is essential in order to be successful as a Magus) and Slayer (Slayers spend a large majority of their training focusing on what makes things "tick". They then spend an even larger amount of time studying on how to make the "ticking" stop).

Dawngate MMO
Dawngate is a Free to Play Browser MOBA game, developed by Waystone Games.

Dawngate is a new MOBA from EA where players get to fight in fast paced action PvP in two 5 v 5 teams with a host of different characters to choose from and with the freedom to choose their character and their preferred role independently. Players are also able to further customize their own characters with unique loadouts that can further refine their preferred style of play.

Game of Thrones Ascent MMO
Game of Thrones Ascent is a social, browser-based MMORPG developed by Disruptor Beam, which takes place in the universe of the novel series A Song of Ice and Fire by George R. R. Martin and the HBO TV series Game of Thrones. The game will allow players to take control of the head of a minor House in Westeros, and they will have to face political intrigues, betrayals, murders and marriages to become one of the most powerful houses.

The game unites both story and strategy, which allows players to enjoy intense adventures as a nobleman who aspires to bring glory to his house. To achieve this, players will have to swear allegiance to one of the major houses of Westeros: House Baratheon, House Greyjoy, House Lannister, House Stark or the House Targaryen.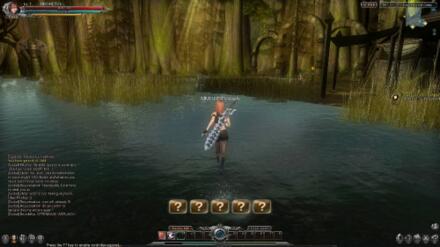 Divine Souls MMO
Developed by Gameprix for Windows, Divine Souls is a free-to-play Action-Fighting MMORPG, with unique character classes, imposing weapons, and non-stop action. To transform into a Divine Soul, you must master an impressive array of combos, skills, and weapons in battle. Partner up with friends to take on Cursed Souls in a massive multiplayer adventure, or take on your enemies in high-octane PvP arena combat. Divine Souls uses a new rendering process based on the GameBryo engine. It utilizes enhanced graphics, and is optimized for graphics cards supporting PhysX. You can even experience Divine Souls in 3D.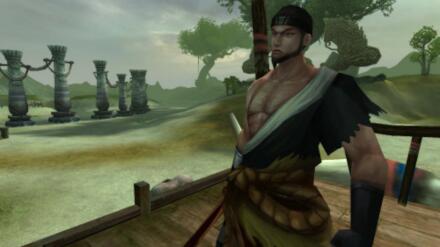 Heroes Of Three Kingdoms MMO
Developed by Perfect World for Windows, Heroes of Three Kingdoms ( HOTK )is a free to play fantasy MMORPG based on one of history's greatest battles in China known as the Battle of Chibi,and not only gives players the opportunity to experience the chaos first hand, but also the chance to rewrite pivotal moments in Chinese history.

Using advanced motion capture technology, combat is brought to life by martial arts specialist making the action exciting and realistic. Experience in-game combat as if it were real life. It features an eighteen Weapon System, With a unique cool down system, players will have eighteen types of weapons available during the Three Kingdoms era in China from which to choose; a weaponry Crafting System, a free-flowing production system that allows players to obtain key technological advancements, such as stronger bows, catapults and other siege weaponry, to aid them on the battlefield; three kingdoms in war, the Wei, Shu or Wu Kingdoms, historic Events, a legion System, which with players can conquer one or multiple cities together to gain more troops and become their leader; PvP Battlegrounds; a title System, with hundreds of different titles and occupations, achievements; and a reputation System to gain access to new areas, better equipment and powerful skills.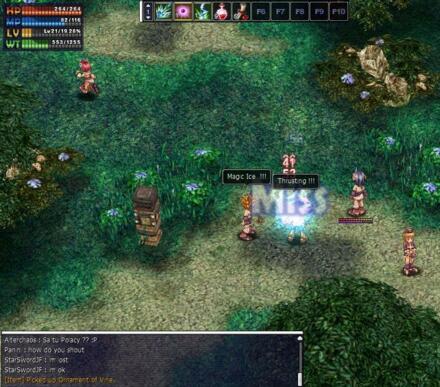 Secret of the Solstice MMO
Secret of the Solstice is a Free-to-play MMO developed and published by DNC Entertainment in Korea.

Secret of the Solstice features a cute, anime-inspired visual style. Player characters, monsters, and non-player characters (NPCs) are represented as 2D sprites while environments and background elements are rendered in 3D.

Featuring hundreds of gorgeous environments filled with fanciful creatures and a classic feel, Secret of the Solstice is a free massively-multiplayer role-playing game inviting players to create a character and save the world of Xen.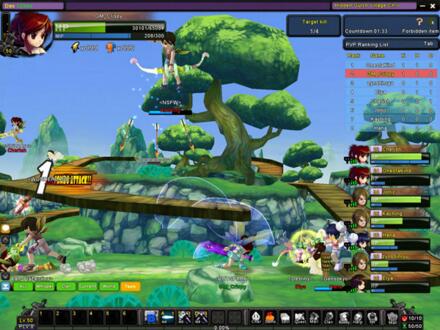 Fists of Fu MMO
Developed by GamePrix for Windows, Fists of FU is a free-to-play, hilarious Arcade-Action MMORPG featuring a beat-em-up multiplayer storyline, anime style graphics, and an immersive 3-D environment. Join your friends to take on the evil Monster King and his armies. Master dozens of skills as you learn the martial arts of the Fighter, Magician, and Archer classers. Use your deadly combos and special moves to beat up your friends in awesome Player vs. Player battles, and challenge PKers for rare items.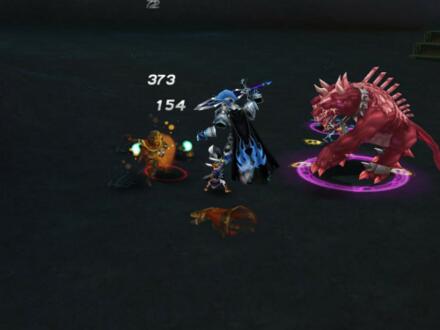 CardMon Hero MMO
Developed by Hanbitsoft and T3 Entertainment in cooperation with Redbana Philippines, CardMon Hero is a free to play 3D massive multiplayer online role-playing game (MMORPG) designed with trading card game elements. It allows the players to command their primary character to battle in the fronline and be backed up with varieties of monsters summoned through the magical cards. This game has a classless system allowing the players to play around different types of character strenghts depending on the cards they summon.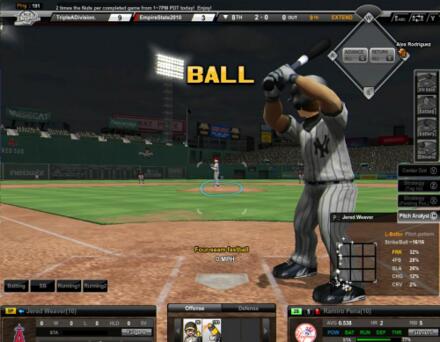 MLB Dugout Heroes MMO
MLB Dugout Heroes is a 3D Baseball game with animated graphics and an authentic roster of American & National League players and teams. Players chose a league, a division, and a real life team but can later swap in other players to create a unique roster to test against live opponents or the AI. MLB Dugout Heroes is simple to play but has plenty of depth for Baseball fans to pour over.

Featuring an easy learning curve and animated versions of real MLB players, draft your favourites from any MLB era to create your own unique team. Practise against the computer or play online with others to level up your team and players and purchase new uniforms, bats, pitches, and more! MLB dogout heroes is sure to be a smash hit for all baseball fans, young and old.

Angels Wrath MMO
Set in a floating fantasy world and developed by Lekool Inc, Angel Wrath is a free-to-play MMORPG playable directly in your browser. Players develop their characters through spirit training, quest exploring and skill learning while making new friends, participating in various social events, teaming up to fight against monsters and NPC bosses and enjoying the game's cute and adorable styled characters, simple game play and compelling storyline. They will also have special mounts, which let them adventure through the game's floating world, and thanks to their wings, they can look more beautiful, flying higher into hidden places. Boasting a new graphic engine, many experts believe Angels Wrath to have the best graphics out in the browser-based ARPG genre.

More free MMORPG Games -> 27 | 28 | 29 | 30 | 31 | 32 | 33 | 34 | 35