MLB Dugout Heroes MMORPG
MLB Dugout Heroes is a 3D Baseball game with animated graphics and an authentic roster of American & National League players and teams. Players chose a league, a division, and a real life team but can later swap in other players to create a unique roster to test against live opponents or the AI. MLB Dugout Heroes is simple to play but has plenty of depth for Baseball fans to pour over.

Featuring an easy learning curve and animated versions of real MLB players, draft your favourites from any MLB era to create your own unique team. Practise against the computer or play online with others to level up your team and players and purchase new uniforms, bats, pitches, and more! MLB dogout heroes is sure to be a smash hit for all baseball fans, young and old.

Screenshot: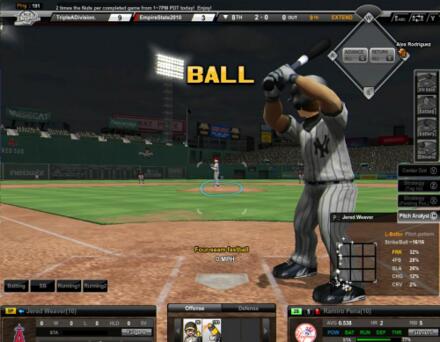 Add this game to your favourite forum, copy this
BB code: CONTROL + C and post it: CONTROL + V
MLB Dugout Heroes Videos