ONLINE FREE SPORTS MMO GAMES
Sports MMORPG
More Free games -> 1 | 2
Striker Superstars MMO
Developed by CyberSports, Striker Superstars is an all new browser-based 5 a-side football experience. Utilising the Unity Technologies game engine, Striker Superstars is both PC and Mac compatible. Striker Superstars is free to play and delivers fluid game play through its use of fully motion captured character player animation. Unlike many casual games out there, Striker Superstars is a significant step-up from your usual browser based gaming experience.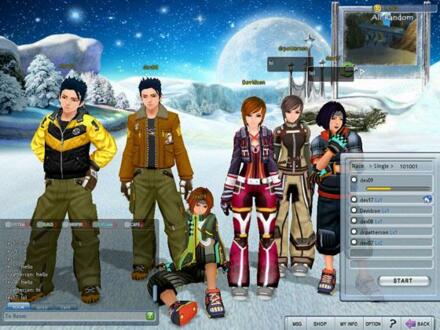 Project Powder MMO
Project Powder is an online snowboard racing game that pits players around the world in competitive matches on the universe's most dangerous slopes. Taking place in 2146 AD on the distant, snow-covered planet of Delphinus, Project Powder offers you a snowboarder's paradise where you can race against your friends and pull off larger-than-life tricks in the low gravity atmosphere.

Featuring intense multiplayer action, gnarly tricks and hundreds of ways to customize your experience, Project Powder promises plenty of fun for gamers interested in racing their friends for five minutes or several hours.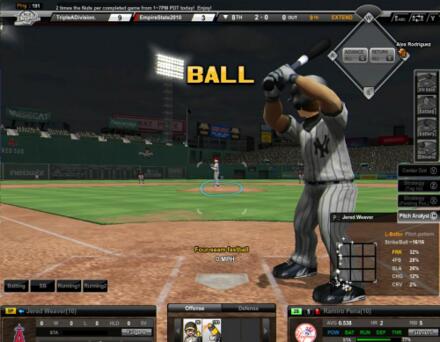 MLB Dugout Heroes MMO
MLB Dugout Heroes is a 3D Baseball game with animated graphics and an authentic roster of American & National League players and teams. Players chose a league, a division, and a real life team but can later swap in other players to create a unique roster to test against live opponents or the AI. MLB Dugout Heroes is simple to play but has plenty of depth for Baseball fans to pour over.

Featuring an easy learning curve and animated versions of real MLB players, draft your favourites from any MLB era to create your own unique team. Practise against the computer or play online with others to level up your team and players and purchase new uniforms, bats, pitches, and more! MLB dogout heroes is sure to be a smash hit for all baseball fans, young and old.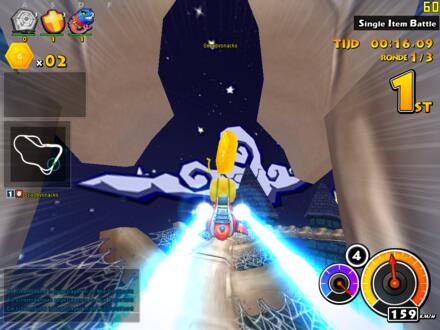 Hovorun MMO
Hovorun is an Free 3D MMO - MMORPG online strategic racing game, developed by Lots Entertainment & Game Entertainment Europe for windows, in which the players race with hovercrafts. You can choose to race with a variety of "Hovo's" and use other items such as helmets and scarfs which are available to you in the shop. Hovorun offers many racing tracks which you can choose to race with your friends. Also, Hovorun introduces a variety of adventurous elements including item-based battle racing with weapons or speed competition by shifting gears with a manual transmission. Play online with 8 players at the time. Defend with super shields or attack your opponents with rockets. Make your own team and fight other teams. Collect money and earn experience. Buy and sell items to decorate or upgrade your Hovo or character. Customise your character with clothes, accessories and items. The game client can be downloaded for free and also gamers can play the game for free. Game credits are required to purchase some specially selected in game items. In the shop you will find a large collection of items to customize your avatar and hovercrafts.

BasketDudes MMO
BasketDudes is a F2P Basketball MMO Game, developed by Bitton Games for Web / Mac / Windows.

BasketDudes is a cross platform basketball action MMO that can be played on your PC and Mac in your Internet browser and allows players to build up and manage their own basketball team, both on and off the court. Compete against other players in arcade style adrenaline pumping matches as you take on the role of your players whilst also using manager's strategy, game cards and talents to defeat player opponents. This 3-D MMO is built with the Unity 3D engine's create a sleek and wonderfully rendered online game that mixes classic social MMO features with arcade gameplay, action-based sports simulator and elements of a Trading Card Game to bring a fantastic experience.