DragonBall Online MMORPG
Dragon Ball Online, a massively multiplayer online game based on the Japanese comics Dragon Ball. Dragon Ball Online is a MMORPG set in the Dragon Ball world 250 years after the Dragon Ball Z. In the game, players will take adventures in Dragon Ball world. The game graphics fully reflect the comic style of the original work.

Dragon Ball Online is a MMORPG being developed for the PC simultaneously in Japan and South Korea by NTL based on the manga and anime series Dragon Ball. The creator of the series, Akira Toriyama has an important role in terms of the game (control, plot, point and artistic design of some characters). The beta version of the game is being developed to appear in the summer of 2007 in South Korea, while the output of the complete set is expected for 2008 in Japan. The game in North America and the European Union has not yet been confirmed.

Dragon Ball Online begins in the Year 1000 Chronology of the Dragon Ball (216 years after it was Son Goku was training with OOB in the Year 784). The player to embody one of the many warriors who populate the Dragon World, who sought the seven Dragon Balls, train and participate in the Tenkaichi Bud?kai until superguerreros will become legendary. While the player was trained, you will find that something is threatening the Earth.

The Earth is divided into several pieces by an evil organization known as the Dark Eye. Thanks to the indications of the Time Patrol Trunks, the player gets into an adventure to defeat this organization, knowing other players on the road thanks to options Online Game. In addition, the characters of the original series will make their appearance on Dragon Ball Online.
Screenshot: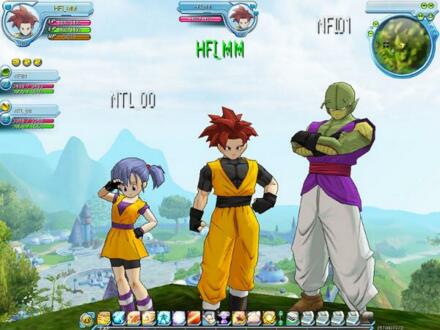 Add this game to your favourite forum, copy this
BB code: CONTROL + C and post it: CONTROL + V
DragonBall Online Videos
First Look at Dragon Ball Z Online

Jagged Alliance Online Gameplay Walkthrough - MMO HD TV (720p)

Eudemons Online PK Tournament announcement Trailer - MMO HD TV

Heroes of the Banner First Look Gameplay Commentary

Zero Online The Andromeda Crisis expansion - MMO HD TV

DownWorld Official Gameplay trailer - MMO HD TV (720p)