free online multiplayer
free online multiplayer games mmorpg
More Free games -> 1 | 2 | 3 | 4 | 5 | 6 | 7 | 8 | 9 | 10 | 11 | 12 | 13 | 14 | 15 | 16 | 17 | 18 | 19 | 20 | 21 | 22 | 23 | 24 | 25 | 26 | 27 | 28 | 29 | 30 | 31 | 32 | 33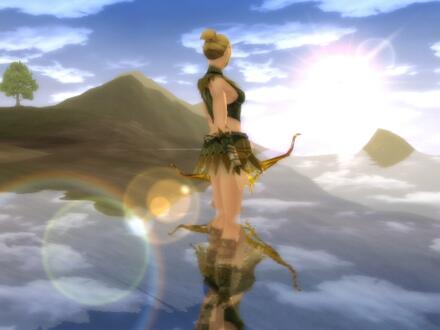 Last Chaos MMO
Last Chaos is an on-line role playing game where thousands of players can simultaneously be connected, fight and upgrade their courage and battle skills through adventures, quests and crafting skills with fellow adventurers. It is set in the land of Iris, a place where anarchy, terror and ambition reign after an epic struggle between the Gods
In the world of Last Chaos, the mortal races fight for power and conquest of Iris. In a land of shifting alliances, bloody betrayals and insatiable ambitions, players have full control of their destiny; every action and decision is meaningful and important. Fate rests on their shoulders and they determine the evolution of Last Chaos's story through brutal warfare, brilliant strategy and political power. By accomplishing missions, learning crafting skills and experiencing adventures in the huge and unknown world, players acquire the bravery, intelligence and strength to become the true ruler of Last Chaos.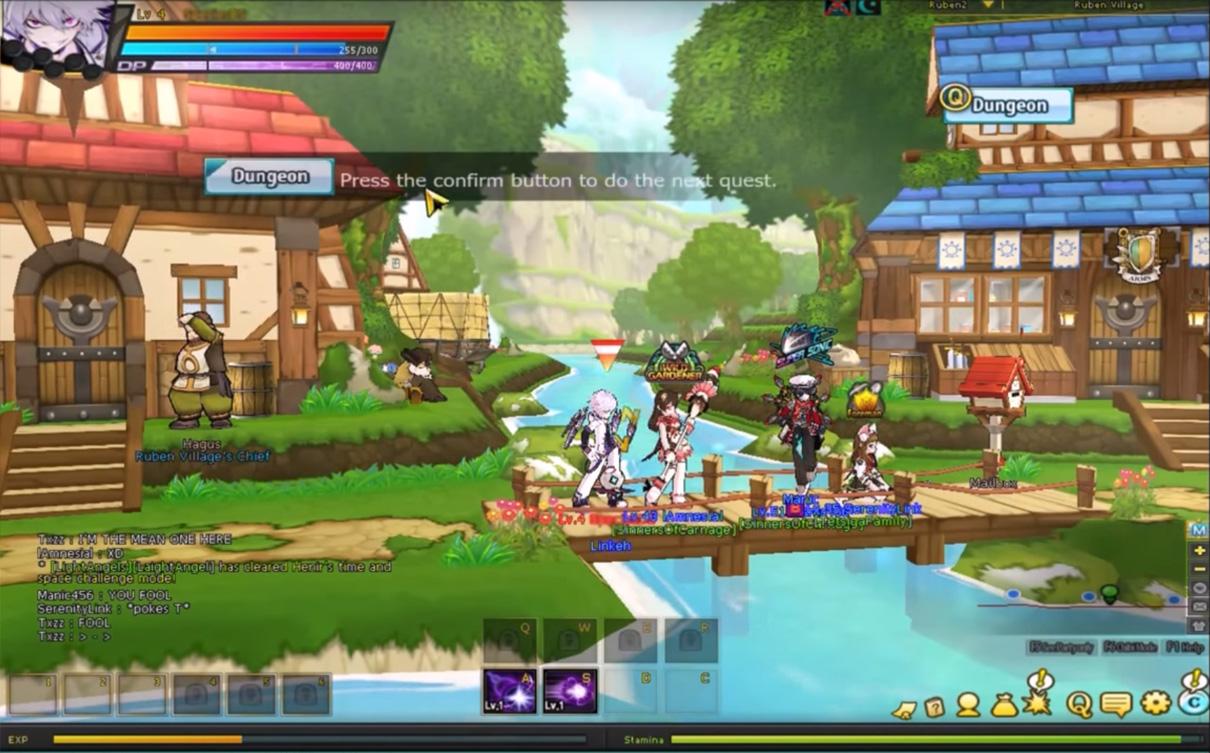 ElsWord Online MMO
Elsword is a fast-paced, multiplayer online action-packed beat 'em up, combining super slick combat and easy to master controls with wicked anime-style graphics.

Take on the roles of Elsword and his friends in this story based multiplayer online action game featuring exciting anime style graphics. Start a party or go solo through hundreds of quests and watch your character grow from a young adventurer to a battle ready hero. Level up to specialized job classes and shape your destiny.

Wolf Team MMO
Wolf Team is a high-octane MMOFPS that features the ability to transform between Humans and Werewolves. The ability to switch between Human and Wolf form at any time adds an element of strategy that is wholly unique to Wolf Team. Players never need to worry about running out of ammunition because Wolves have their own distinct advantages – such as running on walls then dropping onto enemies unexpectedly. In certain modes, players can even harness special Wolf mutations, such as Ghost Wolves, which can turn invisible.

GoalUnited MMO
GoalUnited is a browser game mmorpg where the player will manage an entire football team. The player needs to manage all the aspects of the team such as football players, buy and sell the players, build and manage the new stadium and so on.

GoalUnited is localized in a lot of languages and there are a lot of tournaments. These tournaments are formed by a precise number of players that will fight each others to reach the first spot in the ranking and pass to strongest leagues.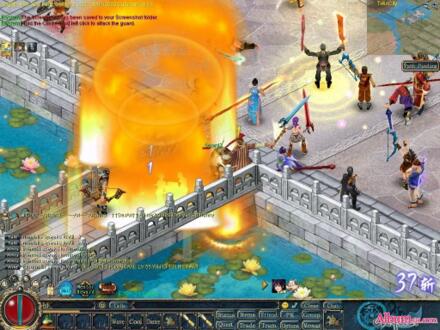 Conquer Online MMO
Conquer Online is a free-to-play 2.5 MMO developed by TQ Digital Entertainment offering a fast-paced combat and a myriad of PvP options. Set in the beautiful and opulent world of oriental fantasy in ancient China, the game favours a straightforward combat-focused play style, incorporating common elements of many MMORPGs such as wealth, fame and character development.


Players will take control of a strong and gallant hero, slaying frightful monsters and completing dangerous quests with their friends. There are eight classes for them to choose from: Warrior, Ninja, Trojan, Archer, Monk, Taoist, Pirate, and Oriental Assassin, each one possessing a unique set of skills and powers. In addition, characters can also join various sub-classes and receive different bonus effects. In order to further customise your character, the title features in-depth customization options for an abundant choice of beautiful garments, hairstyles, mount armour, and even weapon accessories.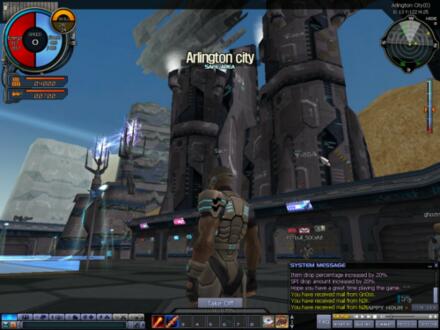 ACE Online MMO
ACE Online is a 3D space shooter that combines action and MMORPG
elements. Developed by Yedang Online, one of Korea's most renowned
gaming enterprises, the game puts players in the role of fighter
pilots and behind the controls of ships known as "Gears". As the
player battles in this intergalactic world at war, they will complete
missions and engage other players in intense aerial dogfights.

ACE Online injects action and shooting elements into the traditional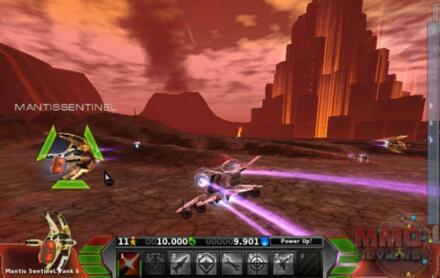 Pirate Galaxy MMO
Pirate Galaxy is a free to play, browser-based, massively multiplayer online game set in the distant future. There are two ways to play Pirate Galaxy: Either directly in your web browser or in a stand-alone game client. The mouse and keyboard are used to control your spaceship, this combination makes space travel a piece of cake. Of course, it's not just getting from point A to B - you'll be able to fire ion cannons, run Cryonite accumulators, use speed boosters, protect yourself with shields and much more.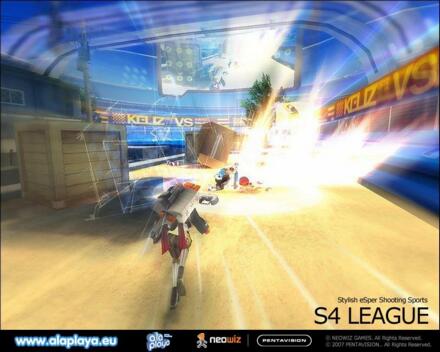 S4 League MMO
What exactly is S4 League?

Style – Find your own style, evolve your own Superhero and become the best S4 player ever. A revolutionary 3D-Cartoon-Rendering Technologie is the current best one and gives you the possibility of cool stunts and hellacious outfits.

eSper – choose one of many supernatural skills use them strategically to bring your team to victory.

Shooting – Train all weaponservices and find out which one is your strength. Only the best combination of skill and weapon brings you to pool position.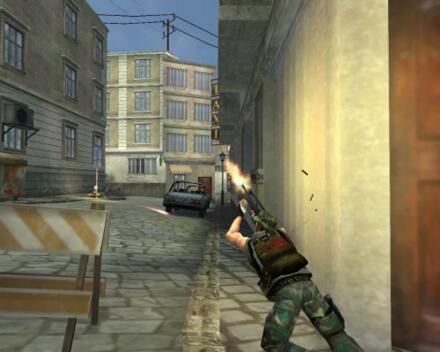 War Rock MMO
Developed by K2 Network, War Rock is a free to play military tactical first person shooter (FPS), which features team or solo based play and unbelievable missions and maps. Equip yourself from a wide array of weapons and field gear, and fight on foot or take the battle to the enemy in armored vehicles ranging from Blackhawk choppers and K1 tanks to F-15 Eagles.

War Rock is free to play. All players have access to the basic features of the game, including frequent content patches and the ability to rank up and unlock new weapons. However, players have the option to access Premium features including extra Dinar, bonus XP gain, extra weapon slots, and more. It features frequent update patches, which include new gear, vehicles, and even gameplay modes, driven by player request. Each Episode begins a new chapter of War Rock, expanding the stage with intrigue and treachery as the Derbaran civil war unfolds. Also, sponsored events and an integrated Clan System drive a fiercely competitive community.

Star Trek Online MMO
In this free-to-play massively multiplayer online game from Cryptic Studios, players can pioneer their own destiny as Captain of a Federation starship. Or they can become a Klingon Warlord and expand the Empire to the far reaches of the galaxy.

In Star Trek Online, players will have the opportunity to visit iconic locations from the popular Star Trek fiction, reach out to unexplored star systems and make contact with new alien species. Explore strange new worlds and seek out new life and new civilizations in a vast, expanding universe. Establish contact with new races, discover resources and uncover mysteries that will influence Star Trek's future. Set in 2409, Star Trek Online exists in a timeframe beyond even the latest movies, so everything you experience will be brand new, but still based on all the fiction you love.

Final Hour World War II MMO
Final Hour: World War II is the newly release version of Operation Gamma 41, developed for web browser by ZQ Games this free to play city management and real time strategy puts you in charge of your own independent city at the onset of World War II. Starting in 1941 the story takes on an alternate history where the League of Nations who had successfully kept the peace since WWI have failed in their mission and war has once more engulfed the nations of the world. With one final effort the head of the League of Nations calls a conference with the warring nations' leaders in Geneva with the promise of a secret that will change the war forever. With no leader wishing to miss out on this reveal should it end in their defeat, a truce is called and across the globe the world listens to their radios to find out whether peace can truly be found, but something is wrong. Across the world all that anyone can hear across the airwaves is endless static which is finally met with terrible screams and a final hoarse whisper that simple says "Gamma is coming." As the first planes reached Geneva all they found were destroyed buildings; the worlds' leaders were lost.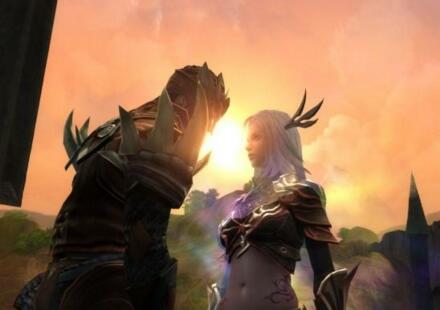 Aion MMO
Aion is a Free-to-play fantasy MMORPG developed by NCSoft. In Aion, you are a winged Elyos or Asmodian, sworn enemy races, exploring a world of breathtaking beauty ripped asunder by a celestial war. In this stunning massively multiplayer online roleplaying game, abundant solo adventures, intriguing epic group quests, challenging dungeons, and massive Legion raids hone your battle skills to new heights. Take the fight against the dragonlike Balaur invaders into Balaurea, your common enemy's homeland, to save the shattered world you love.

More free MMORPG Games -> 1 | 2 | 3 | 4 | 5 | 6 | 7 | 8 | 9 | 10 | 11 | 12 | 13 | 14 | 15 | 16 | 17 | 18 | 19 | 20 | 21 | 22 | 23 | 24 | 25 | 26 | 27 | 28 | 29 | 30 | 31 | 32 | 33