free online multiplayer
Page 4
More Free games -> 1 | 2 | 3 | 4 | 5 | 6 | 7 | 8 | 9
Star Conflict MMO
Star Conflict is a F2P MMO Space Shooter developed by Gaijin for Windows, Mac and Linux.

Star Conflict is an action packed space based third person shooter where players take control of their own starship, navigating the treacherous Galaxy is filled with all manner of hostile factions and alien invaders in a bid to hire out their services as mercenaries, adventurers or align themselves to the alliances and corporations that control the stars. This free to play MMO offers a wide variety of PVP and PVE content along with character/ship customisation options, crafting and a score of other features all set in a dynamic exceptionally designed universe with breath taking visuals.

Berserk The Cataclysm MMO
Berserk: The Cataclysm is a Free 2 Play TCG MMO developed by Bytex, for Web Browser, iOS and Android.

Berserk: The Cataclysm is a fantasy based free to play card collecting MMO where players must build up their card decks from various fighters, creatures and monsters and go head-to-head against challenging AI competitors and other real-world player rivals in head-to-head one-on-one duels. The game features a variety of different PVP and PvE battle types as well as a land ownership system that gives players access to new resources. The game can be played through various web browsers, on iOS and Android and also directly through Facebook.

Battle for Gea MMO
Battle for Gea is a F2P Browser Trading Card Game, developed By: Iron Belt Studios.

In Battle for Gea players go head-to-head against each other or against the challenging computer AI as leaders have of one of nine different Factions/Armies, each with around 30 different cards to unlock and collect. With unique battle mechanics players must use strategy and tactics to overcome their opponent in one-on-one duels using powerful cards that fall into a variety of categories that help shape your preferred strategy and each Faction having its own style of gameplay. Battle for Gea is a free to play MMO and can be played directly in your web browser without the need of a client download, players simply register quickly on the official website and can play the game in moments.

Roblox MMO
Roblox is a Browser F2P Building MMO. Developed By: Roblox Corporation

Roblox is a free to play sandbox MMO where players are able to create their own games and levels using simple to use yet in-depth design and scripting tools to build their own creations and share them with the community. The game itself has its own launcher that plays in a browser window, though there is no individual "game" to play, simply a library of community creations with hundreds and thousands of players playing them at the same time. Whilst there are premium accounts available, purchased with real money to join the "Builders Club", free players are still able to create and play all the content available.

Dragon Pals MMO
Dragon Pals is a free-to-play browser based adventure RPG developed by R2Games for Internet browsers. The game features a colorful world full with interesting locations, unique events, and engaging characters.

In Dragon Pals, players can train and tame powerful Dragons. Each dragon has its own set of unique skills; depending on your class some dragons may be more useful than others. As you free new dragons, your dragons will grow in strength. You can upgrade your dragon by upgrading your dragon training skill, morphing your dragon, raising their skills, and through equipping dragon orbs.

Warframe MMO
Warframe is a cooperative free-to-play online action game developed by Digital Extremes for Windows and Playstation 4 that puts players in the boots of a member of the Tenno race, newly awoken after years of cryo-sleep into a solar system at war. As a Tenno Warrior players are equipped with an ancient exo-skeletal technology, named Warframe, which provides them with unimaginable power and skill.

In Warframe, players' progress by completing missions; as you complete more missions, you will eventually unlock new regions of space to explore, and gain access to powerful Warframes and Weapons. In these missions you will battle enemies and collect resources, credits, and affinity for your equipment. Sometimes you will find powerful individuals, and they will need to be dealt with to continue to even more perilous missions.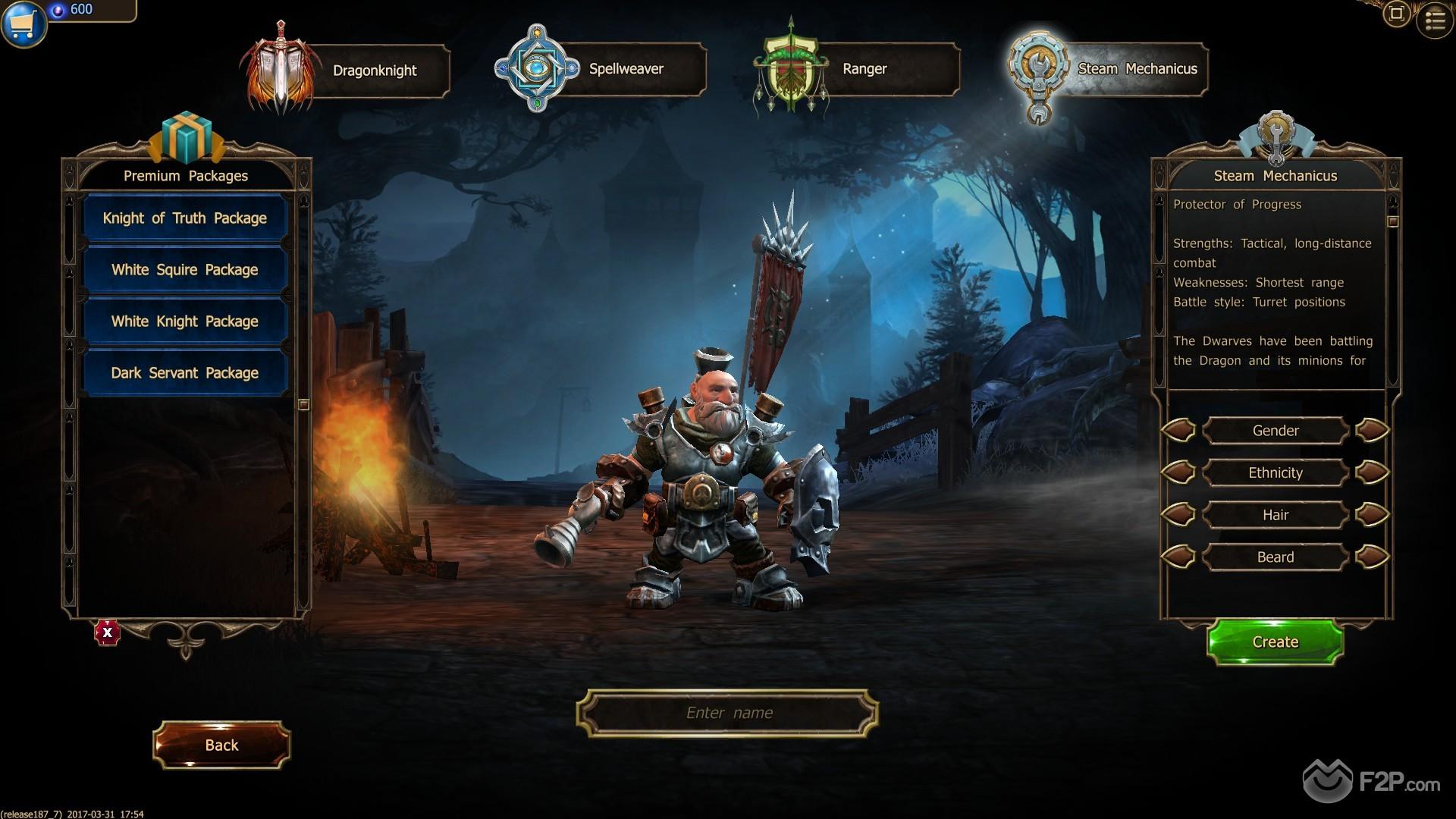 Drakensang Online MMO
Developed by Bigpoint, Drakensang Online is the first adaptation of the Drakensang saga as a free to play MMORPG browser game. This is an action role-playing game with exceptional graphics and a compelling story with rich details. Players can complete the many missions of the PVE mode or face other players in the PvP arena. The struggle for freedom and survival of humanity will lead the heroes through many landscapes and countless adventures.

Immerse yourself in the epic story and join in the massive multiplayer battles. Explore gloomy dungeons, swamps, woods and caverns either alone or in cooperation with your team of fellow fighters to destroy the mighty dragon, or go head to head against other players in the PvP arena.

Siegelord MMO
Siegelord is a F2P Strategy MMO brwoser game. Developed By: 37games


Siegelord is an exciting mediaeval strategy MMO where players can fight as a Lord in the army of one of three mighty factions that are locked in an ongoing war for resources, territory and dominion over the land of Thieden. In this free to play game players must rebuild their own city, train up and equip a mighty army and then embark on a crusade to destroy their enemies. Siegelord can be played directly through your web browser after an account registration and does not require a client download.

Dragomon Hunter MMO
Dragomon Hunter is a F2P MMORPG developed by X-Legend.

Dragomon Hunter is an epic free to play MMORPG where players take on the role of adventurers in the world of Wyveria, a vast land populated by strange, exotic and terrifying Dragomon, native creatures that roam the land. Adventurers seek out these creatures to hunt them for trophies and loot, fame and fortune, or for the ability to tame these wild beasts and take them as pets. With colourful chibi/Japanese cartoon style characters and graphics the game lends itself well to a younger/mid-teen audience and promotes exploration, PVE, early game PVP and crafting.

Thirty Kingdoms MMO
Thirty Kingdoms is a Free to Play Grand Strategy MMO. browser game, developed by Bytro Labs

From the creators of Supremacy 1914 comes a mediaeval fantasy grand strategy MMO that pits 30 unique players against each other in a battle to expand their personal kingdoms, take over in control a continent and do battle with each other as well as intelligent AI factions. This free to play MMO can be played directly through your Internet browser without the need of a client download and supports both German and English versions.

Infinity Wars MMO
Infinity Wars is a F2P MMO TCG for Windows / Mac / Steam, developed By: Lightmare Studios.

Infinity Wars is a "new-age digital trading card game" from Lightmare Studios, which is completely free to play and can be accessed across multiple platforms with a simple client download. The game allows players to create their own decks choosing various available factions and going head-to-head against other players in exciting strategic card duels. With a number of unique features that combines classic trading card games with the online digital medium the game tries to revolutionise the genre of MMO TCGs using game modes, exciting new combat mechanics and enhanced digital animations to bring the game to life.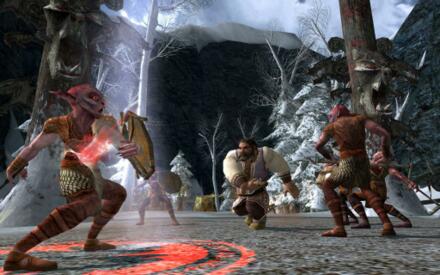 Lotro The Lords Of The Rings Online MMO
Developed by turbine Lord of the Rings Online is a massively multiplayer online role-playing game set in the world created by JRR Tolkien, here you adventure into Middle Earth as one of the iconic races from the books and films and carve out your own legend. In-depth character customisation, quests and larger storylines, exploration and discovery as well as crafting and many other MMORPG staple features can be found within the game.

The game itself has been running for many years now and still has a high core membership that regularly play, giving a large pool of players to group with when heading off on your adventures. Even as one of the older MMORPGs on the market Lord of the Rings Online is still constantly updated with new features, patches and expansions. In the newest and expansion alone players can now level up their hero to level LXV, creates customisable soldiers in the newest Skirmish system and explore the Deadly Sword-halls, the Savage Warg-pens and the ancient Dungeon of Dol Guldur.

OnePiece Online MMO
OnePiece Online is a F2P Hero Building MMORPG browser game. Developed By: JoyGames.

OnePiece Online is an exciting free to play MMORPG where players step into the world of the popular anime of the same name and embark on an epic journey of dangerous pirate adventure. Players will primarily focus on building up their chosen class, unlocking new skills and abilities, recruiting new Partners to their team and advancing through the game in story driven progression to unlock more features and ultimately go head-to-head with other players in competitive gameplay for endgame content. The game is completely browser-based and so players do not need to download a client and can play it after a quick registration on the official game's website.

Winning Putt MMO
Winning Putt is a F2P Golf MMO for windows develped by OnNet.

A free to play golf simulator with MMO features, Winning Putt is a free to play title that sees players working their way through the golf circuit, gaining XP to level up, acquiring new gear, competing in friendly and cup based challenges and honing their skills.

The game guides players through the rules of golf and the mechanics to make a drive/swing/putt (i.e. hit the ball with a golf club), which follow a relatively traditional format based on direction of the shot and the power and accuracy of the swing. To line up a shot, players hit the Tab button to bring up a birds-eye view of the course where they can see where the ball is likely to land with the currently selected club providing they are precise with their power and accuracy.