Free MMORPG Games
With an ever-increasing number of MMORPG (massively multiplayer online role-playing games) being released it can sometimes be difficult to decide which game to pick up, especially with such a wide selection of themes, everything from fantasy-based MMORPGs, Sci-Fi or even more modern day urban online RPGs. The number of players that these types of online MMO bring in is staggering, often the ideal escape from the real world where players get to create their own online persona and explore exciting magical realms far-off planets with their friends. The problem for many players as often as not when looking at which online role playing game to play as that many of them seem very similar, few developers choosing to reinvent the wheel and follow a similar previous successful format. However, we make it our job to play each of these games, find out what makes them unique and allow you to compare the various features and mechanics so you can make an educated choice about which MMO is right for you , made all the more easier with our extensive profiles.
LAST FREE MMO GAMES ADDED
More Free games -> 1 | 2 | 3 | 4 | 5 | 6 | 7 | 8 | 9
OnePiece Online MMO
OnePiece Online is a F2P Hero Building MMORPG browser game. Developed By: JoyGames.

OnePiece Online is an exciting free to play MMORPG where players step into the world of the popular anime of the same name and embark on an epic journey of dangerous pirate adventure. Players will primarily focus on building up their chosen class, unlocking new skills and abilities, recruiting new Partners to their team and advancing through the game in story driven progression to unlock more features and ultimately go head-to-head with other players in competitive gameplay for endgame content. The game is completely browser-based and so players do not need to download a client and can play it after a quick registration on the official game's website.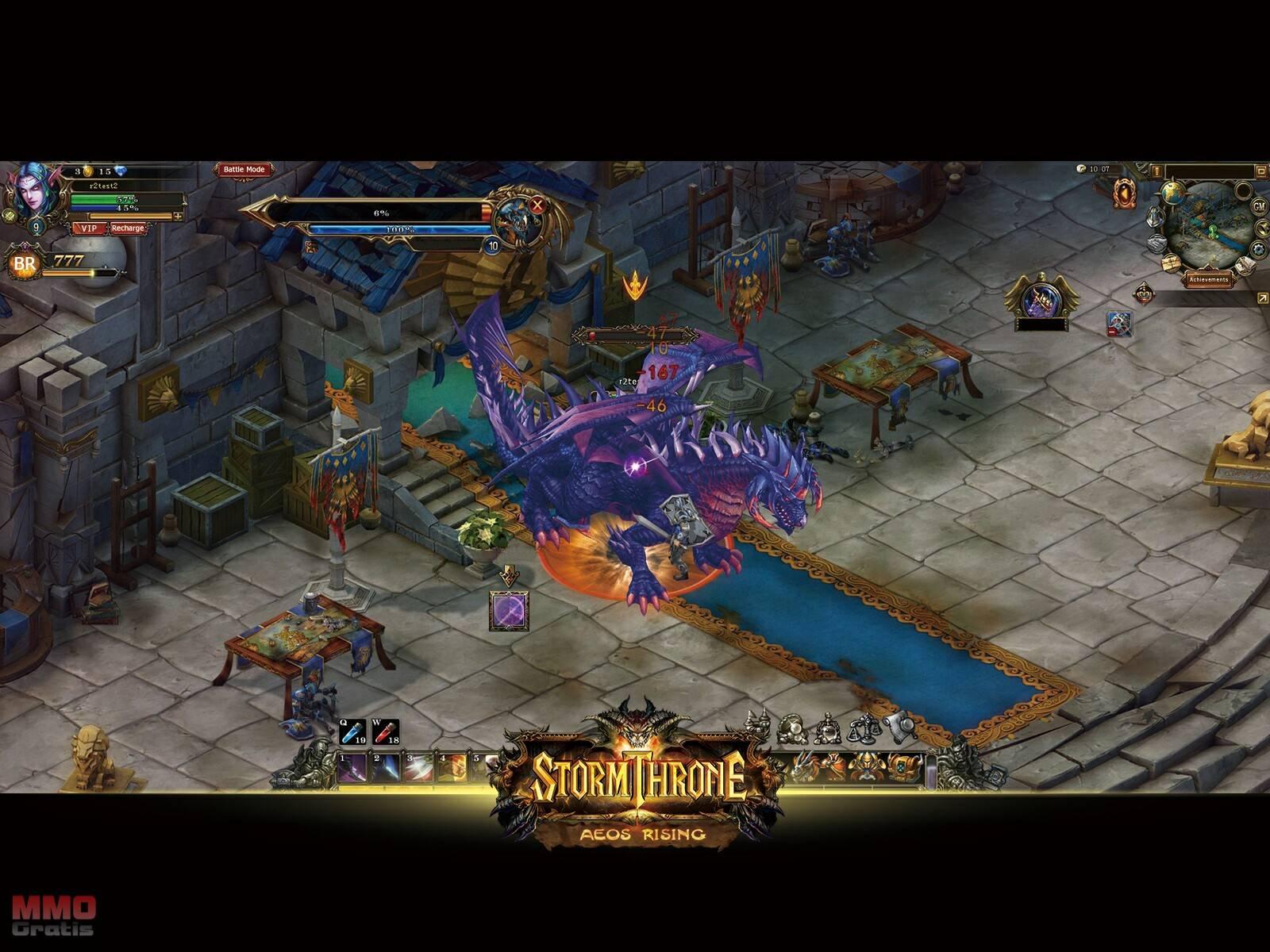 Stormthrone MMO
Stormthrone is a F2P Hero Building MMO RPG, borwser game developed by R2Games.

Stormthrone is an action packed free to play fantasy-based MMO RPG where players are thrown into a world on the brink of destruction as evil and malign forces gather with the sole intention of eradicating all that is good from the realm. The game is a fully featured MMO with colourful stylised graphics that allows players to explore the world of Aeos with hundreds of quests and PVP and PVE content. The game is completely free to play and can be accessed through your favourite online browser with minimal registration.

Nova Genesis MMO
Nova Genesis is a F2P Hero Building MMO RPG browser game, developed by R2Games.

Nova Genesis is a free to play browser-based fantasy themed MMORPG where players are able to choose from multiple classes as they adventure through a story rich game facing various challenges, earning experience and levelling up their hero character to improve their battle prowess. Players are able to play the game solo or work alongside other players cooperatively and even go head-to-head in PVP battles matching their wits and skills against other players from all across the world. As a browser-based MMO players can access the game directly through the games web browser after a quick registration and do not need to download any client to play.

Heroes of the Banner MMO
Heroes of the Banner is a F2P Tower Defence MMO browser game, deeveloped By: R2 Games.

Heroes of the Banner is an exciting free to play MMO set in a fantasy realm and focuses on players having to defend their villagers from hordes of rampaging enemies. Using traditional fantasy elements such as orcs and Demons the game also touches upon aspects of Norse mythology with a variety of Heroes and deities from the Norse mythology being summoned as powerful heroes to help the people in their darkest hour. The game can be accessed easily through the publisher's official website after a registration and then played directly in player's web browsers with no need for a client download.

Smite MMO
Smite is a Free to Play MOBA game, developed by Hi-Rez Studios for windows.

Smite is a fast paced multiplayer online battle arena were players are able to select a wide variety of different deities and use their special abilities to defeat their enemies in exciting 5v5 team battles. The game gives a new spin on the classic MOBA genre, where instead of playing in an isometric top-down view point the game offers third person perspective combat, requiring a different set of skills, tactics and strategy to be successful. The controls are also different from players will use classic WASD keys for movement (as opposed to mouse click movement as is typical in MOBA games) and using the mouse to control your attacks.

Might and Magic Heroes Online MMO
Might & Magic Heroes Online

MMO Genre: F2P RPG Strategy MMO
Platform Availability: Web Browser
Developed By: Ubisoft

In Might & Magic Heroes Online players are able to step into the world of good versus evil, light against dark, the endless battle between life and undeath as two powerful factions collide in an endless battle and players rise as the Heroes that command the infinite armies that wage it. This free to play browser MMO features strong story driven RPG elements combined with a strategic and tactical based combat system as well as a variety of other staple MMORPG features including questing, crafting, PvE and especially PVP as players can go head-to-head against other users from around the world.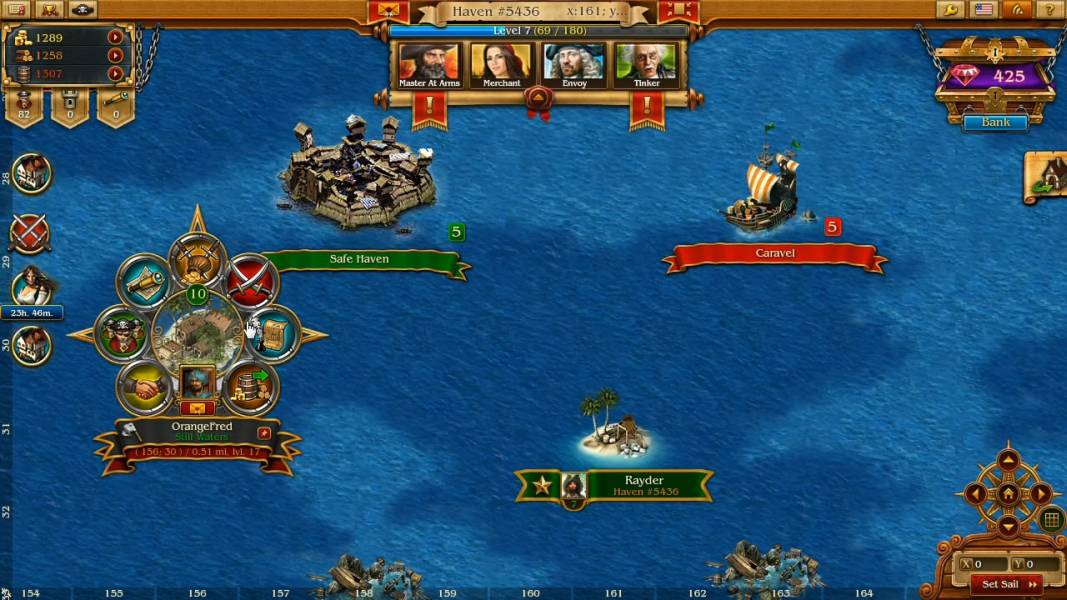 Pirates Tides of Fortune MMO
Pirates: Tides of Fortune

MMO Genre: F2P Base Building Strategy
Platform Availability: Web Browser
Developed By: Plarium

Pirates: Tides of Fortune is a free to play pirate themed MMO strategy where players must establish their own pirate haven, a stronghold to begin their operations and establish a powerful pirate fleet so that they can go head-to-head with other powers across the seven seas including both AI and players alike. Packed full of features the game has a simple learning curve, aided by an NPC guide leading players through the game, but requires high-end strategy in the later game. Players can access Pirates: Tide of Fortune through the official website where they can sign up for an account and play directly through their web browser without the need of downloading any client.

Sword Saga MMO
Sword Saga is a F2P Hero Building MMO RPG for borwsers, developed by R2 Games.

Sword Saga is a free to play browser-based MMO RPG where players are responsible for building up their own hero and team of companions and mercenaries, as players progress through the game they will unlock various new features and content as well as being able to revisit older early game content that has been modified. The main premise of the game is to collect items and gear to improve the overall Battle Rating of your chosen hero to go up against challenging AI opponents in story driven quests, single player and multiplayer dungeons and facing off against powerful world bosses or even going up against the most challenging of all opponents: other players.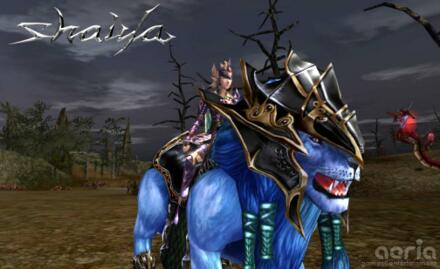 Shaiya MMO
Shaiya is one of the most populated free2play and is completely localized in several languages: english, deutsch, french, turkey, poland, spanish, portuges and italian.

Inside the game there are four playable classes: Human, Elfs, Vail and Nordein, all with their features.

There are also four different classes to play: Defender, Fighter, Priest and many others that depends on which race belongs your character. Each of these classes are like the main roles in the other games: Tank, DPS and Healer.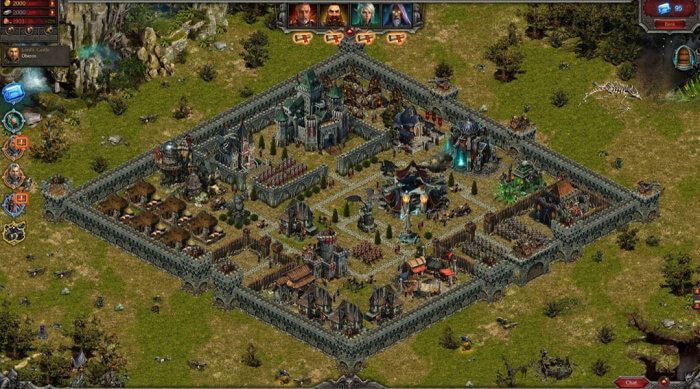 Stormfall Age of War MMO
Stormfall: Age of War is a Free-to-Play Browser MMORPG Strategy game developed by Plarium.

Charged by Lord Oberon to quell evil that rises in the lands of Darkshine you must build up your own fortified keep and take the war to your enemies, seeking out allies to combat those rival Lords that now fight over what remains of Stormfall's fallen Empire. With a land subjugated to war and the people crying out for a hero it is down to you to lay claim to the throne and bring peace to the land through diplomacy and conquest.

Kingdom Rift MMO
Kingdom Rift is a F2P Hero Building MMORPG Browser Game, developed by R2Games.

Kingdom Rift is an exciting fantasy-based RPG and adventure where players step into the role of the Chosen One, a powerful hero that is destined to save the realm from the forces of evil that threaten the people of the world. In this story driven MMO RPG players will build up their hero skills, acquire powerful artifacts and weapons, acquire their help of powerful Goddess companions and head into the most dangerous dungeons imaginable to face off against powerful AI threats. Kingdom Rift is a free to play MMO with purchasable Recharge options where players can buy in game premium Gold currency or pay for a VIP membership subscription to gain constant benefits depending upon the level of membership they pay for. After a quick registration the game can be played directly through your favourite web browser and does not require a client download.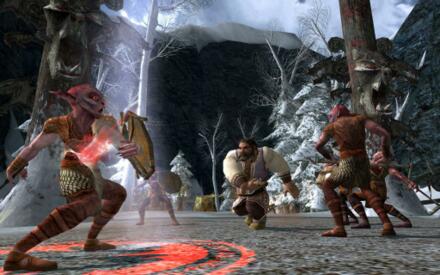 Lotro The Lords Of The Rings Online MMO
Developed by turbine Lord of the Rings Online is a massively multiplayer online role-playing game set in the world created by JRR Tolkien, here you adventure into Middle Earth as one of the iconic races from the books and films and carve out your own legend. In-depth character customisation, quests and larger storylines, exploration and discovery as well as crafting and many other MMORPG staple features can be found within the game.

The game itself has been running for many years now and still has a high core membership that regularly play, giving a large pool of players to group with when heading off on your adventures. Even as one of the older MMORPGs on the market Lord of the Rings Online is still constantly updated with new features, patches and expansions. In the newest and expansion alone players can now level up their hero to level LXV, creates customisable soldiers in the newest Skirmish system and explore the Deadly Sword-halls, the Savage Warg-pens and the ancient Dungeon of Dol Guldur.

Infinite Crisis MMO
Set in the multiverse of the DC Comics, home to some of the biggest comic book legends such as Wonder Woman, Flash, Green Lantern and of course Batman, Infinite Crisis is a fast paced MOBA from Turbine that lets this all-star cast slog it out with each other and create some absolute carnage on the battlefield.

Players are able to currently choose from seventeen champions to play from falling into various different roles (bruiser, support, blaster or marksman) , the biggest and most memorable characters from the DC multiverse, both heroes and villains from all different ages. Play as classic Joker as you go up against, or fight alongside, Batman or even the lesser known Gaslight Batman from the Age of Invention, all of which have their own unique attacks and abilities.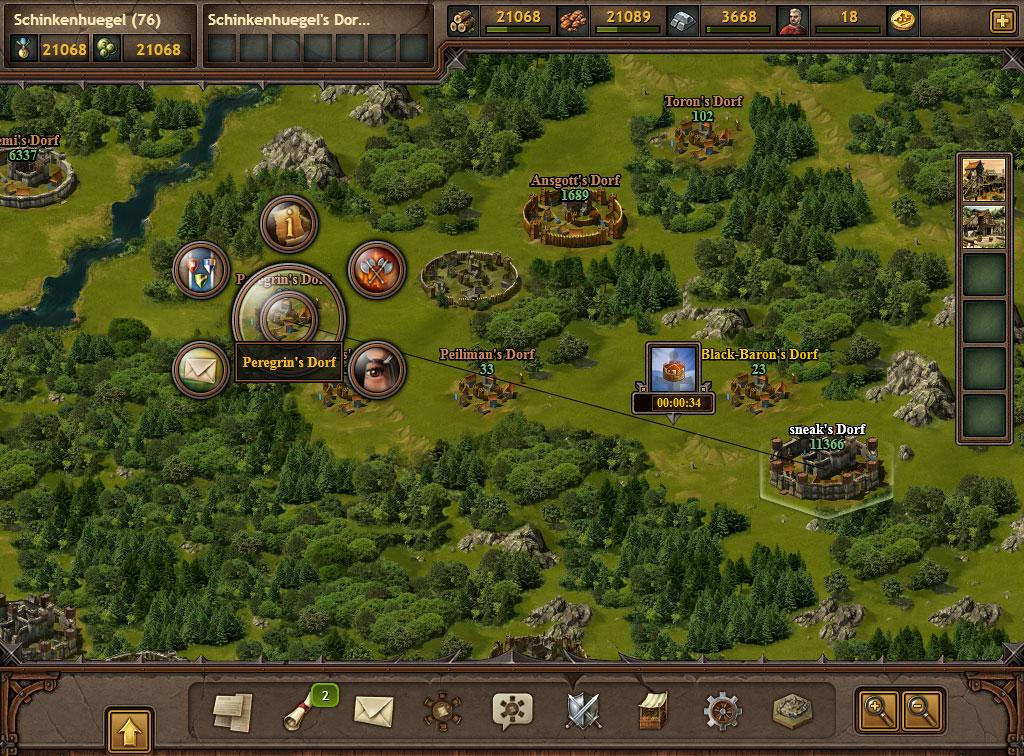 Tribal Wars 2 MMO
Tribal Wars 2 is a Free to Play City Building MMO browser game developed by InnoGames.

Tribal Wars 2 is the sequel to the original successful city strategy MMO Tribal Wars where players are responsible for building up their own mediaeval city, constructing various buildings, training up military units and expanding their territory. This free to play browser-based MMO adds a number of social elements including trade, diplomacy and ultimately war against other players in a ferocious tactical military strategy. With updated features and graphics the game is perfect for those fans of the original MMO and an easy steppingstone into the genre for those new to these types of games.