Free MMORPG Games Online
LAST FREE MMO GAMES ADDED
More Free games -> 1 | 2 | 3 | 4 | 5 | 6 | 7 | 8 | 9
Lets Fish MMO
Letís Fish is a Free to Play Fishing Browser MMO, developed by Ten Square Games.

Letís Fish is a free to play fishing MMO that players can access through their chosen web browser, with a quick initial registration through the official website players can be playing the game in minutes. The purpose of the game is to level up and earn access to brand new fishing gear and gradually catching new fish as you journey around the world to new fisheries on the lookout for new and rare fish. The game is extremely casual, fun and family friendly and can be played for minutes at a time or engrossing players for hours.

Lunaria Story MMO
Lunaria Story is a 2D side scrolling browser MMORPG developed by R2 Games, which takes players to the colorful and vibrant world of Lunaria, where powerful Tablets of Power, gifted by the gods have been stolen and corrupted, and where the players mission is to find the evil forces behind whatís going on, and put a stop to them.

In the game you can embody 3 distinct classes, each with unique skills and gameplay: the Swordsman skilled in melee combat and able to cut his enemies in slices, the Hunter who uses guns and bombs to destroy their enemies and the Elementalist which is able to conjure powerful spells that turn their enemies into dust. Once you have chosen one of these classes, you can complete exciting missions, fight against all kinds of enemies, create all kinds of items, and use the pet system, with which you can train and merge your pets to make them more powerful.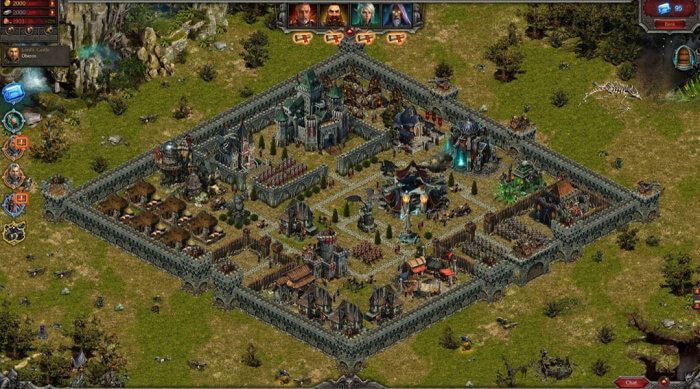 Stormfall Age of War MMO
Stormfall: Age of War is a Free-to-Play Browser MMORPG Strategy game developed by Plarium.

Charged by Lord Oberon to quell evil that rises in the lands of Darkshine you must build up your own fortified keep and take the war to your enemies, seeking out allies to combat those rival Lords that now fight over what remains of Stormfallís fallen Empire. With a land subjugated to war and the people crying out for a hero it is down to you to lay claim to the throne and bring peace to the land through diplomacy and conquest.

League of Angels MMO
League of Angels is a Fantasy Free to Play MMORPG Browser Game, developed by Uuzu.

This browser-based fantasy MMO RPG is completely free to play and allows players to step into the role of a chosen hero at the beginning of their adventure as they prepare to ultimately face the Dark Lord. On their journey they will entice a number of individuals and heroes to their cause that will fight alongside them in battle against the forces of evil. This simple point and click adventure concentrates on players levelling up their hero and their companions and equipping their party with epic gear.

Might and Magic Duel of Champions MMO
Might & Magic: Duel of Champions is a F2P Card Collecting MMO Game developed by UbiSoft for Windows.

In this free to play card collecting game players get to go head-to-head against each other with their very own deck of cards built up using a variety of powerful heroes, various creatures and monsters, devastating spells, tactical fortune cards and game changing events as they battle it out to try and kill off their opponents hero. With hundreds of available cards players have innumerable strategies that they can utilise to try and defeat their opponents, creating unique and powerful combinations that are constantly evolving with new expansions and the new cards that they bring.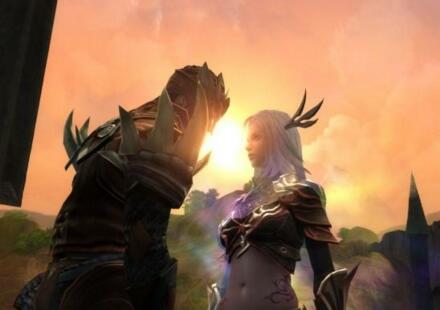 Aion MMO
Aion is a Free-to-play fantasy MMORPG developed by NCSoft. In Aion, you are a winged Elyos or Asmodian, sworn enemy races, exploring a world of breathtaking beauty ripped asunder by a celestial war. In this stunning massively multiplayer online roleplaying game, abundant solo adventures, intriguing epic group quests, challenging dungeons, and massive Legion raids hone your battle skills to new heights. Take the fight against the dragonlike Balaur invaders into Balaurea, your common enemy's homeland, to save the shattered world you love.

War Thunder MMO
War Thunder is a free-to-play flight combat MMO, developed by Gaijin Entertainment, set during World War II and dedicated to military aviation, armored vehicles and fleets. Players will take the roles of expert combat planes pilots, participating to massive historical battles against other players from all over the world.

The game is designed for a wide audience of players ranging from experienced virtual pilots to those who have never flown before. In order to provide a realistic flight sensation for players of every kind, War Thunder offers large variety of flexible and user-friendly control settings to control the flight of their aircraft and, if they wish, every single system and mechanism of it. Moreover, the game gives to players the chance to enjoy the game in their own way, using the virtual instructor, mouse & keyboard, joystick, gamepad and other devices.

World of Warplanes MMO
World of Warplanes is a free-to-play flight combat MMO, developed by Wargaming.net, set during World War II and dedicated to military aviation. Players will take the roles of expert combat planes pilots, participating to massive historical battles against other players from all over the world.

The game gives players access to dozens of detailed warplanes, that will belong to three main classes: Fighters which struggle for air dominance in dogfights, defend allies and intercept hostile machines, Heavy fighters especialized in intercept enemy ground-attack planes, as well as battering mildly defended ground objects and Ground-attack planes, which aim at destroying ground targets while trying to survive fighter attacks. Each plane is different, since it has a different maneuverability, acceleration, shielding or speed.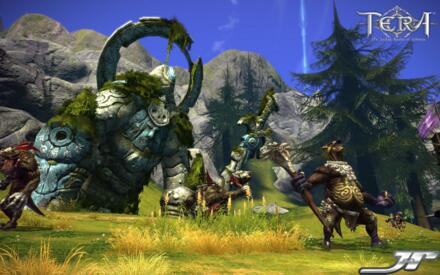 TERA MMO
TERA (abbreviation of The Exiled Realm of Arborea) is a free to play action fantasy MMORPG developed by Bluehole Studio which is set in a breathtaking world conjured by two dreaming primordial gods. The game features stunning graphics and a very intense and rewarding combat where skill, position, timing and aim determine success in combat.

TERA is a world rich in lore and dramatic stories where players embody soldiers of the Valkyon Federation who fight to forge a new future while redeem the mistakes of the past. In the game you can explore rugged mountains, across searing deserts, hazardous jungles and other lush environments.

Wartune MMO
Wartune is an action-packed, turn-based fantasy MMO developed by 7 ROAD which is free to play in any major web browser. Mixing up classic RPG elements with strategy features, it offers a unique gameplay experience. Take over the role of a hero with unique and powerful abilities determined to protect and manage his own city.


In order dive into the world of Wartune, players have to choose their character first from the three classes available: warrior, archer or mage. Together with the possibility to decide whether you want your character to be male or female, there are 6 kinds of heroes available. Depending on the character class, your hero will have different, unique abilities and skills. While mighty warriors fight their way through hordes of enemies with a sword, archers move quickly and stealthily to strike when least expected and mages cast powerful spells to create devastating forces few opponents can withstand.

Panzar MMO
Based CryEngine 3 and developed by Panzar Studio for Windows, Panzar is a unique free-to-play online multiplayer action MOBA game. In this game two teams of players against each other, fighting for victory in a variety of game modes, such as Siege, Domination or King of the Hill. Players are able to command their character, chosen from 8 different classes, in fierce and ruthless combat.

A brutal and fast paced action combat system awaits you in this game. You can attack and block to defend yourself and to do this you can use regular attacks and power attacks which cause much more damage, while blocking enemy attacks in order to survive. The block protects the character from melee and ranged damage, and the character of different classes can block different amount of damage. Moreover, you will be able sprint to quickly approach to the enemy or retreat from the most dangerous situations.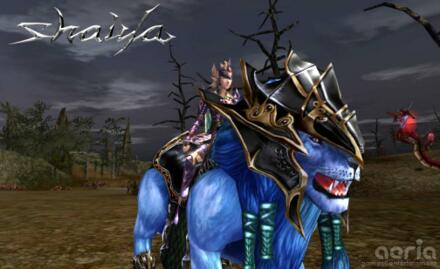 Shaiya MMO
Shaiya is one of the most populated free2play and is completely localized in several languages: english, deutsch, french, turkey, poland, spanish, portuges and italian.

Inside the game there are four playable classes: Human, Elfs, Vail and Nordein, all with their features.

There are also four different classes to play: Defender, Fighter, Priest and many others that depends on which race belongs your character. Each of these classes are like the main roles in the other games: Tank, DPS and Healer.