Free MMORPG Games Online
More Free games -> 1 | 2 | 3 | 4 | 5
Thirty Kingdoms MMO
Thirty Kingdoms is a Free to Play Grand Strategy MMO. browser game, developed by Bytro Labs

From the creators of Supremacy 1914 comes a mediaeval fantasy grand strategy MMO that pits 30 unique players against each other in a battle to expand their personal kingdoms, take over in control a continent and do battle with each other as well as intelligent AI factions. This free to play MMO can be played directly through your Internet browser without the need of a client download and supports both German and English versions.

Mythborne MMO
Mythborne is a F2P Hero Building MMORPG for browsers, developed by R2Games.

In Mythborne players take on the role of fledgling heroes rising in a time of strife and peril as the evils of the world threaten the humans and their peaceful lives in this ancient Greek mythology based free to play MMO. The game is a top-down isometric RPG that focuses on building up your character, recruiting new heroes and training them up, equipping them and increasing your overall Battle Rating (BR) that determines how powerful your squad of heroes are. This easy to access browser game is not require any client download and players can register quickly through the official website or signup using their Facebook account.

Crusaders of Solaria MMO
Crusaders of Solaria is one Browser F2P action MMORPG, developed by R2 Games.

Crusaders of Solaria is a free to play exciting side scrolling brawler MMO with a high fantasy setting where players can choose to play as either a Mage or a Knight, create and adventuring parties with other players or hired mercenaries and explore and exciting realm as they carve out their own epic saga. With full-scale massive Guild Wars, tradable pets that can be used to boost your abilities, player run farms, powerful world bosses and dungeons there is plenty of content for everybody including PVP in the Arena.

Infinity Wars MMO
Infinity Wars is a F2P MMO TCG for Windows / Mac / Steam, developed By: Lightmare Studios.

Infinity Wars is a "new-age digital trading card game" from Lightmare Studios, which is completely free to play and can be accessed across multiple platforms with a simple client download. The game allows players to create their own decks choosing various available factions and going head-to-head against other players in exciting strategic card duels. With a number of unique features that combines classic trading card games with the online digital medium the game tries to revolutionise the genre of MMO TCGs using game modes, exciting new combat mechanics and enhanced digital animations to bring the game to life.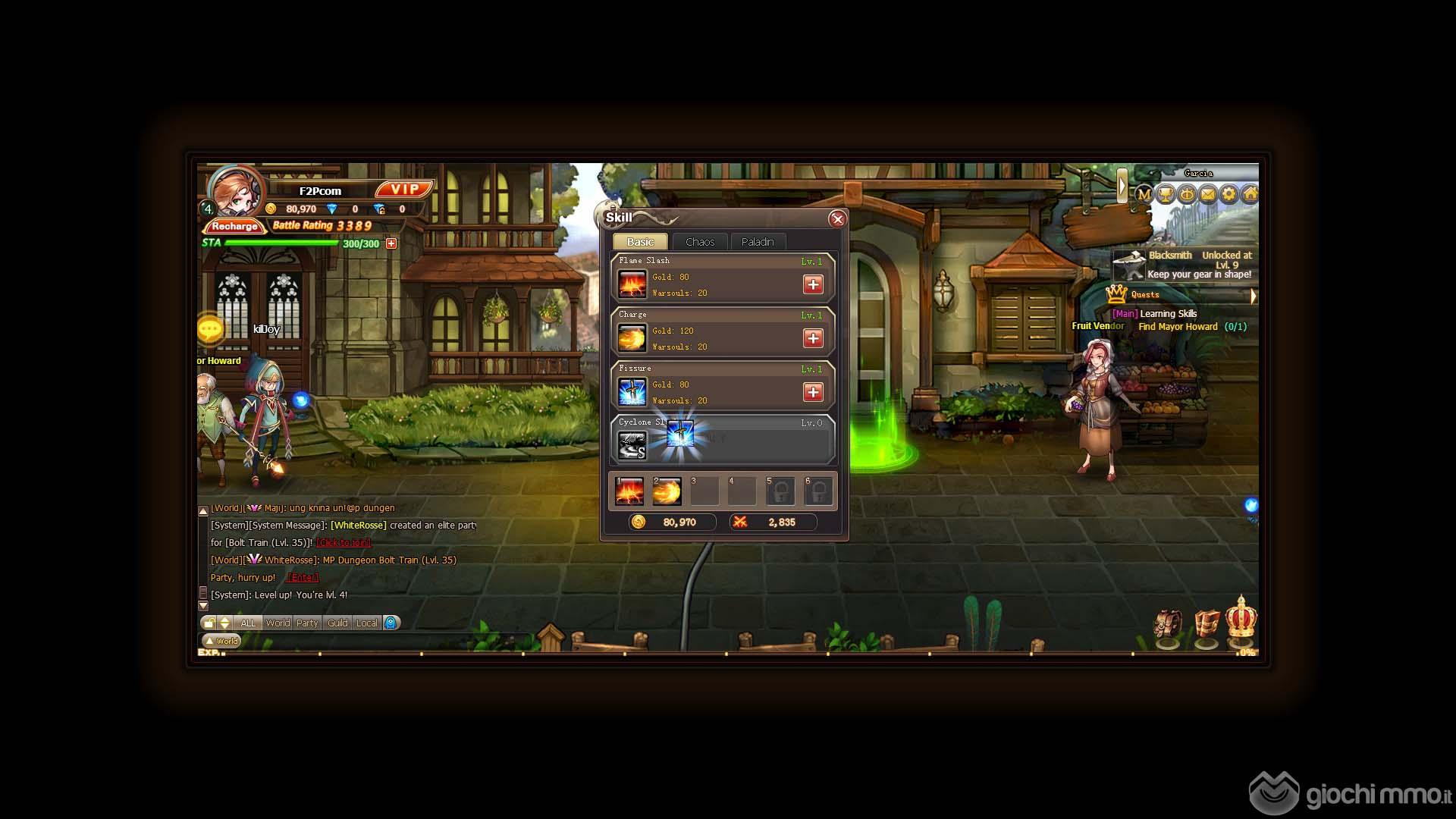 Bleach Online MMO
Bleach Online is a F2P Hero Building MMORPG for Web Browser, developed By: GoGames.

In Bleach Online players step into the world as created by the popularised and manga TV series and comics Bleach, a story revolving around the adventures of Ichigo Kurosaki as he takes on the powers of the Soul Reaper (a Grim Reaper type character) and must defend humans from evil spirits and help guide the recently departed into the afterlife. In Bleach Online players take on the role of a rescued soldier who has been put into a 1000 year sleep due to the women's they suffered on the battlefield, however once awoken or your memories have been lost to you and so in search of your identity you have been sent to the human world where the player will meet a wide selection of cast members from the series.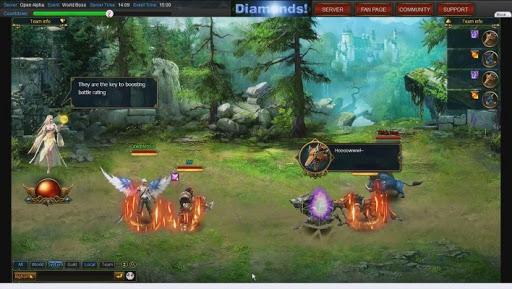 ShadowBound MMO
Shadowbound is a Free for Play Hero Building MMORPG, is a browser game, developed by R2Games

Shadowbound is a free to play browser-based hero builder MMO RPG where players can explore a variety of different in game features as they try to build up their characters Battle Rating and improve the combat proficiency of their fighting party by adding new companions, levelling them up, acquiring new gear and a score of other elements to improve the group. The game features some beautifully designed graphics including background environments and 3D character and NPC models that set it apart from some of the other games in this genre, all designed for Flash-based browser gameplay which doesn't require a client download to access it.

Sparta War of Empires MMO
Sparta: War of Empires is a F2P Browser Strategy MMO, developed by Plarium.

Sparta: War of Empires (SWOE) is a free to play strategy MMO where players must rule over their own city states in feudal ancient Greece as the great Persian Empire led by Xerxes begins its slow assault on to the country, claiming territory and cities and engulfing Hellas in all-out war. Become a champion of the people, expand your territory, conquer weaker city states and consume them into your own province, build up a mighty army to crush your foes and align yourself with other Archons to create a Coalition and push back the Persian forces.

Knights Fable MMO
Knight's Fable is a browser Free to Play MMO RPG game, developed by R2Games and YOUZU Games Hongkong Limited.

Knights Fable is a classic point-and-click MMORPG that focuses on players building up their hero by earning and unlocking various items and gear whilst levelling up their character to make them a strong as possible. Players are able to collect and control various beasts to accompany them in battle and explore a wide selection of different game features such as PVP, quest-based activities, key events and even down time mini games such as fishing. The game is completely free to play and can be accessed through the web browser without the need for a client download.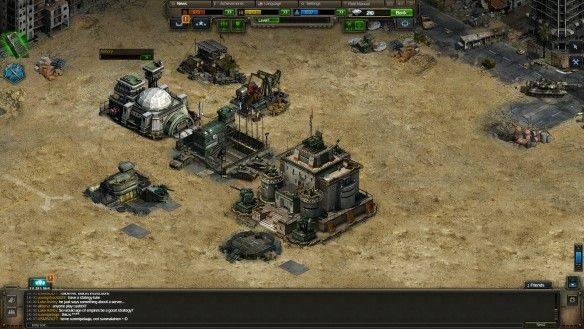 Soldiers Inc MMO
Soldiers Inc is a Free to Play Browser MMORTS, developed by Plarium.

The theatre of war is the battle torn region of Zandia, where now private militaries and corporate organisations have moved into the area to claim some of the available wealth from the huge mineral deposits that have recently been discovered. You are one such military, hired by the Syndicate to establish a base of operations in the area and manage the company's affairs and securing the minerals by whatever means necessary. Competition is heated and in a part of the world where the world's leaders turn a blind eye everything is up for grabs as disputes and claims are settled by bullets and body counts.

Unlimited Ninja MMO
Unlimited Ninja is a Free to Play Browser MMORPG game,developed by IceGames.

Set in the anime world created for the Naruto cartoon, players will journey across the land seeking out adventure and completing challenging quests for the various NPC characters seen in both the show and some new faces exclusive to the game. The main premise Unlimited Ninja is for players to create their own team of adventuring Ninjas, training up their skills, equipping them with powerful weapons and armour and fighting against the evil that threatens the land. Unlimited Ninja is a free to play MMO RPG with premium currency and VIP status accessibility and can be played without the need of a client download and accessed through your preferred web browser.

League of Angels MMO
League of Angels is a Fantasy Free to Play MMORPG Browser Game, developed by Uuzu.

This browser-based fantasy MMO RPG is completely free to play and allows players to step into the role of a chosen hero at the beginning of their adventure as they prepare to ultimately face the Dark Lord. On their journey they will entice a number of individuals and heroes to their cause that will fight alongside them in battle against the forces of evil. This simple point and click adventure concentrates on players levelling up their hero and their companions and equipping their party with epic gear.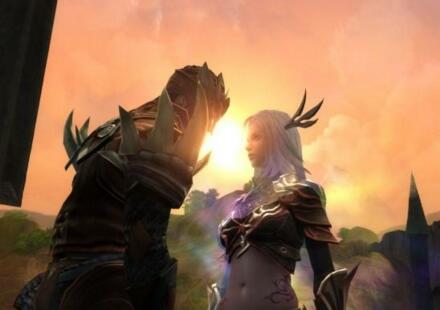 Aion MMO
Aion is a Free-to-play fantasy MMORPG developed by NCSoft. In Aion, you are a winged Elyos or Asmodian, sworn enemy races, exploring a world of breathtaking beauty ripped asunder by a celestial war. In this stunning massively multiplayer online roleplaying game, abundant solo adventures, intriguing epic group quests, challenging dungeons, and massive Legion raids hone your battle skills to new heights. Take the fight against the dragonlike Balaur invaders into Balaurea, your common enemy's homeland, to save the shattered world you love.

War Thunder MMO
War Thunder is a free-to-play flight combat MMO, developed by Gaijin Entertainment, set during World War II and dedicated to military aviation, armored vehicles and fleets. Players will take the roles of expert combat planes pilots, participating to massive historical battles against other players from all over the world.

The game is designed for a wide audience of players ranging from experienced virtual pilots to those who have never flown before. In order to provide a realistic flight sensation for players of every kind, War Thunder offers large variety of flexible and user-friendly control settings to control the flight of their aircraft and, if they wish, every single system and mechanism of it. Moreover, the game gives to players the chance to enjoy the game in their own way, using the virtual instructor, mouse & keyboard, joystick, gamepad and other devices.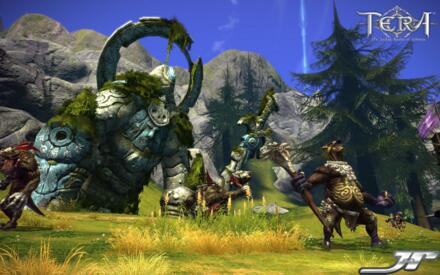 TERA MMO
TERA (abbreviation of The Exiled Realm of Arborea) is a free to play action fantasy MMORPG developed by Bluehole Studio which is set in a breathtaking world conjured by two dreaming primordial gods. The game features stunning graphics and a very intense and rewarding combat where skill, position, timing and aim determine success in combat.

TERA is a world rich in lore and dramatic stories where players embody soldiers of the Valkyon Federation who fight to forge a new future while redeem the mistakes of the past. In the game you can explore rugged mountains, across searing deserts, hazardous jungles and other lush environments.

With an ever-increasing number of MMORPG (massively multiplayer online role-playing games) being released it can sometimes be difficult to decide which game to pick up, especially with such a wide selection of themes, everything from fantasy-based MMORPGs, Sci-Fi or even more modern day urban online RPGs. The number of players that these types of online MMO bring in is staggering, often the ideal escape from the real world where players get to create their own online persona and explore exciting magical realms far-off planets with their friends. The problem for many players as often as not when looking at which online role playing game to play as that many of them seem very similar, few developers choosing to reinvent the wheel and follow a similar previous successful format. However, we make it our job to play each of these games, find out what makes them unique and allow you to compare the various features and mechanics so you can make an educated choice about which MMO is right for you , made all the more easier with our extensive profiles.
More free MMORPG Games -> 1 | 2 | 3 | 4 | 5
LAST FREE MMO GAMES ADDED