FREE BROWSER GAMES ONLINE
With the development of more powerful browser-based software the web games market has grown rapidly over the last few years, with many MMOs able to offer the same AAA graphical quality as full downloadable client based games. Browser games are no longer the home of cheap and quickly churned out online games, they are an exciting platform for some of the best f2p online MMOs that don't require using up your valuable bandwidth to download huge hard drive filling client downloads. With more of a focus on the easily accessible pick up and play type MMOs, games that players can jump into for shorter but more intense gaming sessions, they cover a wide variety of genres with games such as Empire management games, free-2-play RTS to even some fast pace MOBA and FPS titles breaking the trend from the traditional downloadable format. We make it a priority to check out as many web based games as we can and offer you complete profiles and reviews of what you can expect to find, as well as a handy link to the official website to jump into the game and try it out for yourself.
Browser MMORPG
More Free games -> 1 | 2 | 3 | 4 | 5 | 6 | 7 | 8 | 9
ThunderCall MMO
Thundercall

MMO Genre: F2P RPG
Platform Availability: Browser
Developed By: R2Games

A free to play hero building RPG, Thundercall sees players step into the shoes of a rising hero, thrown into an adventure where they must battle against demons that are plaguing the land and the malevolent evils that control them. In the game players control their main character and head around the world completing quests for NPCs, acquiring loot and rewards to make their character stronger. With full 2.5D beautifully designed graphics players are able to access the game through their web browser without having to download a game client.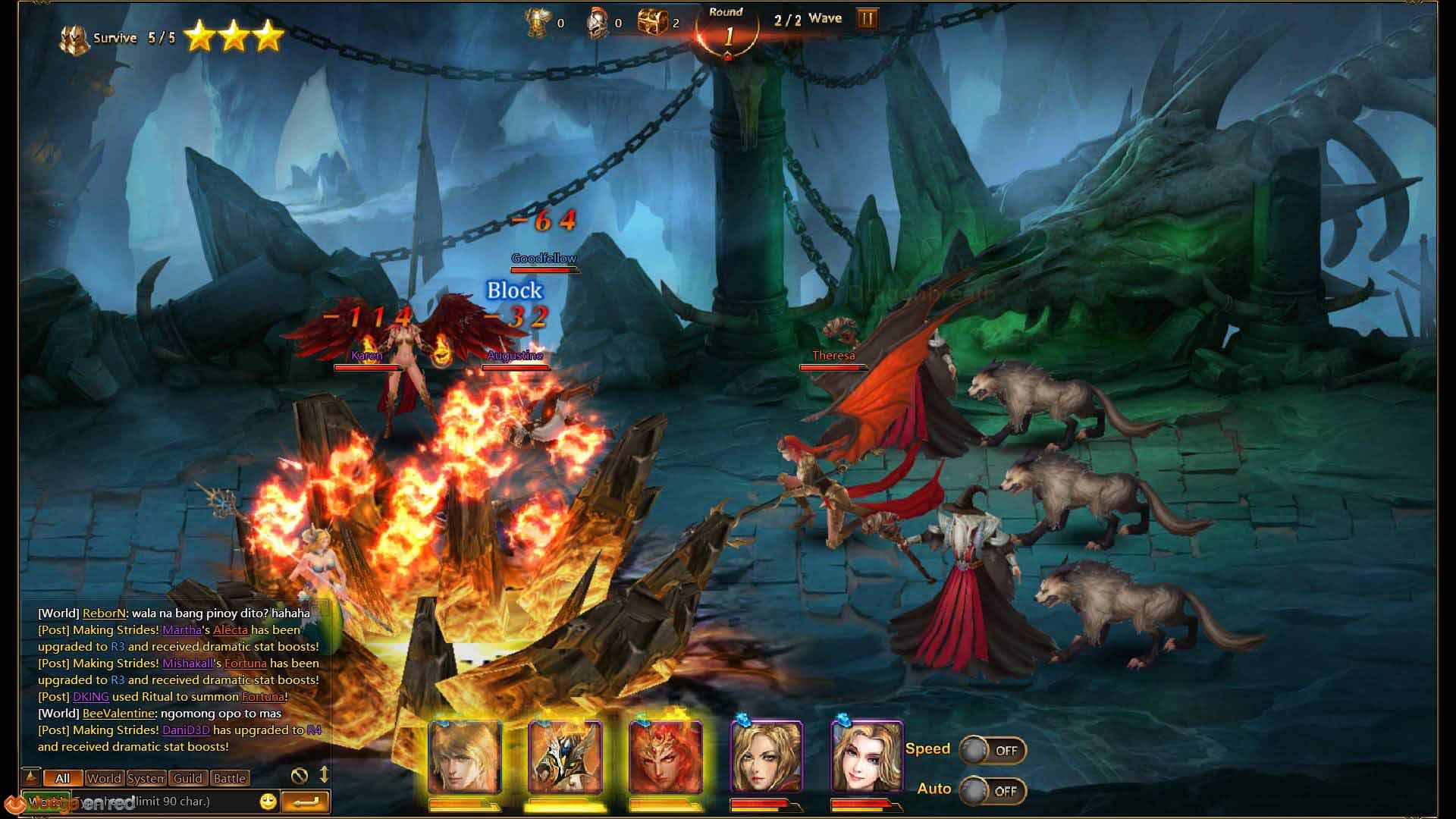 League of Angels 2 MMO
League of Angels 2 - LOA2

MMO Genre: F2P Action RPG
Platform Availability: Browser
Developed By: GTArcade

League of Angels 2 is the free to play sequel to the popular browser RPG where Goddesses battle the Orc Legion in a story driven campaign putting players at the heart of the action as the one chosen to summon forth Angels in the hopes of destroying the evils that have corrupted the world. Following on with the traditional RPG gameplay as seen in the original, League of Angels 2 has had a complete graphical overhaul with sleek 3D graphics and true isometric visuals even better than before.

Seas of Gold MMO
Seas of Gold

MMO Genre: F2P Action Strategy RPG
Platform Availability: Browser
Developed By: R2Games

Seas of Gold is a free to play browser based pirate RPG with strategic combat elements where players are able to build up their initial pirate ship and recruit new captains, ships and all, where you are able to equip them with powerful equipment as you progress through the game. Players will be tasked with completing quests for NPCs which will grant them XP, gold, items and also progress the story through a linear story that players can play to the end. Whilst the game is free players can spend real cash to buy Diamonds premium currency that are used to purchase items, boosts and VIP status that give them a variety of perks depending on the level of their VIP.

Sparta War of Empires MMO
Sparta: War of Empires is a F2P Browser Strategy MMO, developed by Plarium.

Sparta: War of Empires (SWOE) is a free to play strategy MMO where players must rule over their own city states in feudal ancient Greece as the great Persian Empire led by Xerxes begins its slow assault on to the country, claiming territory and cities and engulfing Hellas in all-out war. Become a champion of the people, expand your territory, conquer weaker city states and consume them into your own province, build up a mighty army to crush your foes and align yourself with other Archons to create a Coalition and push back the Persian forces.

Winterfrost Legacy MMO
Winterfrost Legacy is a free to play browser based RPG where players must adventure across a huge fantasy realm filed with orcs, elves and benevolent and malevolent gods in a story driven epic where they are the main protagonist alongside their assembled companions. The game focuses heavily on PVE and PVP content and revolved around gathering equipment, unlocking features and making both your primary character and your mercenary team mates stronger in order to take on more difficult challenges. The game comes with a wide variety of features, giveaways and prizes to be unlocked and earned as players level up, ranging from the Server Events, Daily Events, Logins, Prizes and more.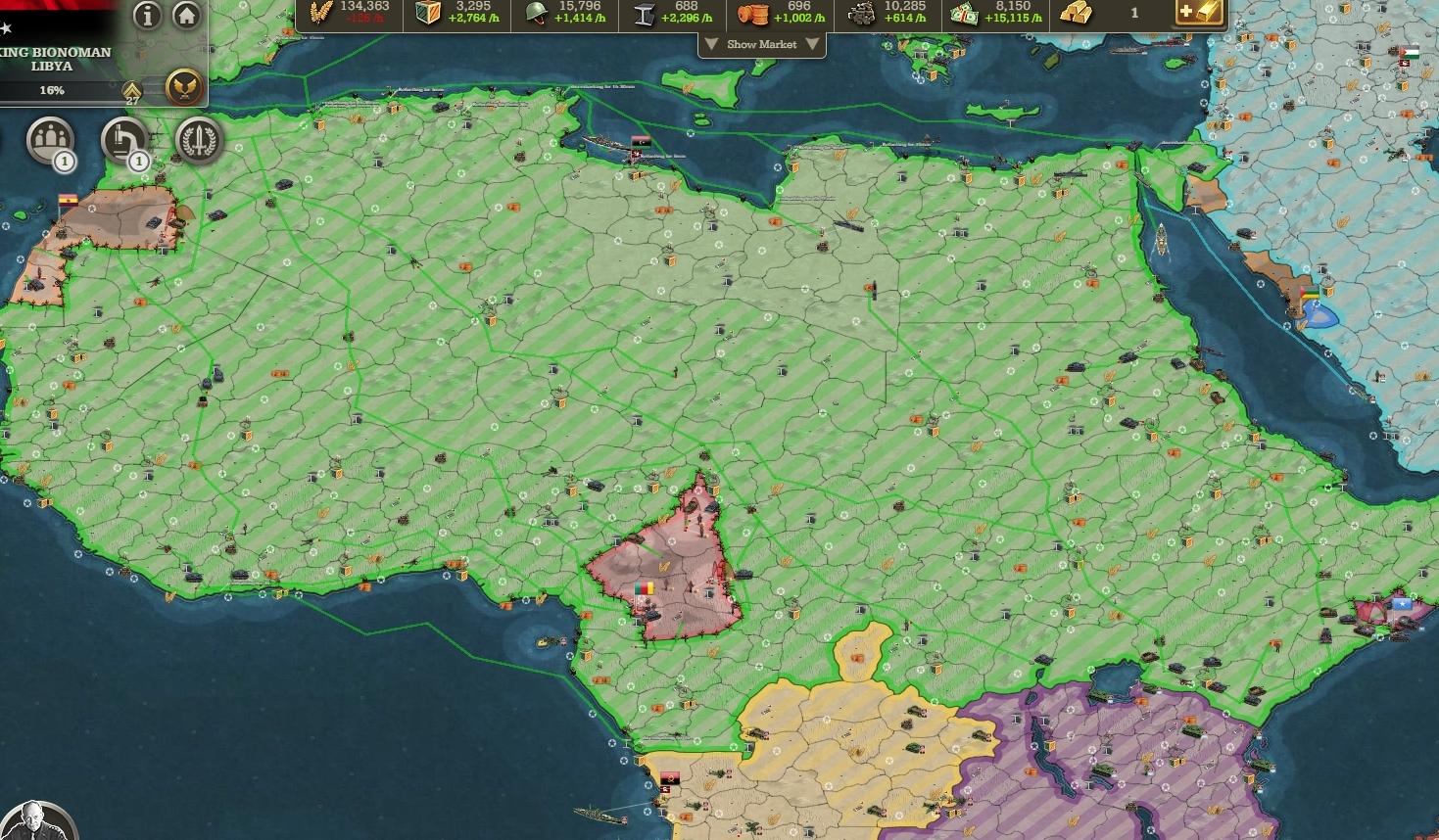 Call of War MMO
Call of War is a Browser F2P MMO Strategy developed by Bytro Labs

Call of War (Supremacy 1942) is a free to play browser based WW2 strategy where players get the chance to rule their own country and go head to head against other players in tactical base defending PVP. Focusing on gathering resources, building up an army and taking territories players must build up their chosen nation and claim victory in a round that has a viable endgame and actual potential to be the overall winner. The game doesn't require a client download and can be accessed through your preferred web browser.

Summoners Legion MMO
Summoner's Legion F2P TCG MMO browser game. Developed By: R2Games

Summoner's Legion is a free to play trading card/card collecting game where players must acquire their own army/deck of soldiers and go head-to-head against challenging AI opponents facing off against real-world players in PVP matchups. The game offers a high level of strategy as well as addictive gameplay and is ram packed with features as players earn XP, level up and unlock them. Summoner's Legion can be played directly through your web browser after an initial account registration and does not require any bulky client download this to enjoy the fast-paced tactical action.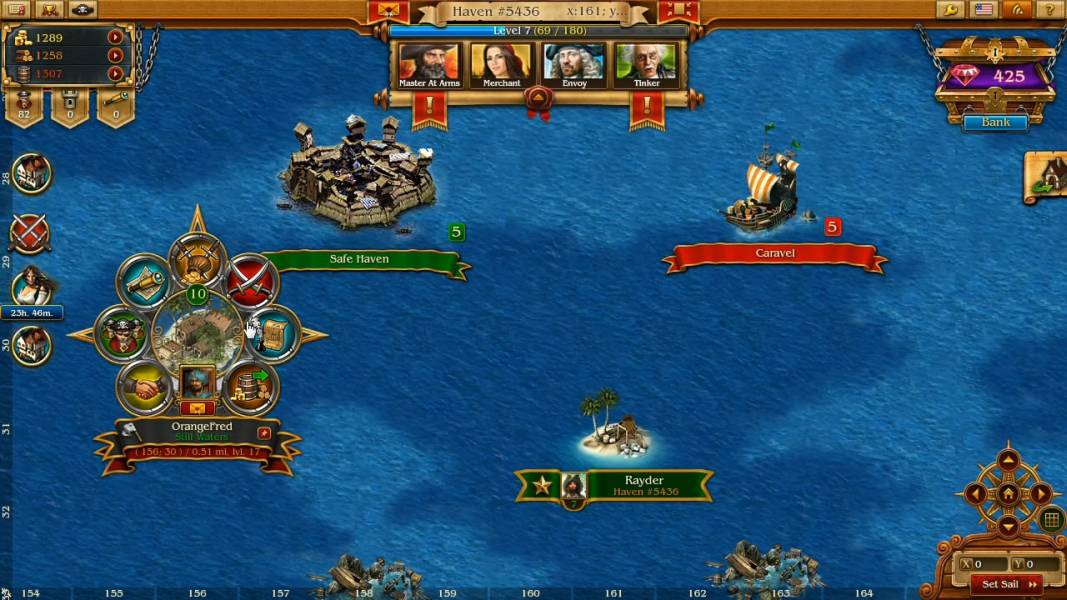 Pirates Tides of Fortune MMO
Pirates: Tides of Fortune is a MMO Genre: F2P Base Building Strategy for Browsers. Developed By: Plarium

Pirates: Tides of Fortune is a free to play pirate themed MMO strategy where players must establish their own pirate haven, a stronghold to begin their operations and establish a powerful pirate fleet so that they can go head-to-head with other powers across the seven seas including both AI and players alike. Packed full of features the game has a simple learning curve, aided by an NPC guide leading players through the game, but requires high-end strategy in the later game. Players can access Pirates: Tide of Fortune through the official website where they can sign up for an account and play directly through their web browser without the need of downloading any client.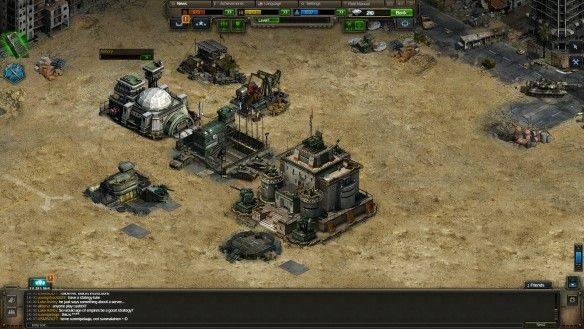 Soldiers Inc MMO
Soldiers Inc is a Free to Play Browser MMORTS, developed by Plarium.

The theatre of war is the battle torn region of Zandia, where now private militaries and corporate organisations have moved into the area to claim some of the available wealth from the huge mineral deposits that have recently been discovered. You are one such military, hired by the Syndicate to establish a base of operations in the area and manage the company's affairs and securing the minerals by whatever means necessary. Competition is heated and in a part of the world where the world's leaders turn a blind eye everything is up for grabs as disputes and claims are settled by bullets and body counts.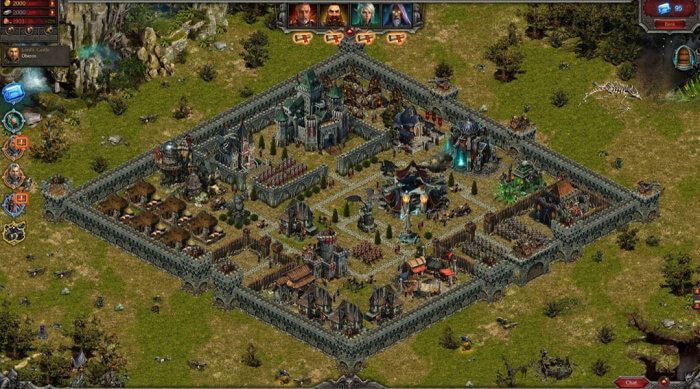 Stormfall Age of War MMO
Stormfall: Age of War is a Free-to-Play Browser MMORPG Strategy game developed by Plarium.

Charged by Lord Oberon to quell evil that rises in the lands of Darkshine you must build up your own fortified keep and take the war to your enemies, seeking out allies to combat those rival Lords that now fight over what remains of Stormfall's fallen Empire. With a land subjugated to war and the people crying out for a hero it is down to you to lay claim to the throne and bring peace to the land through diplomacy and conquest.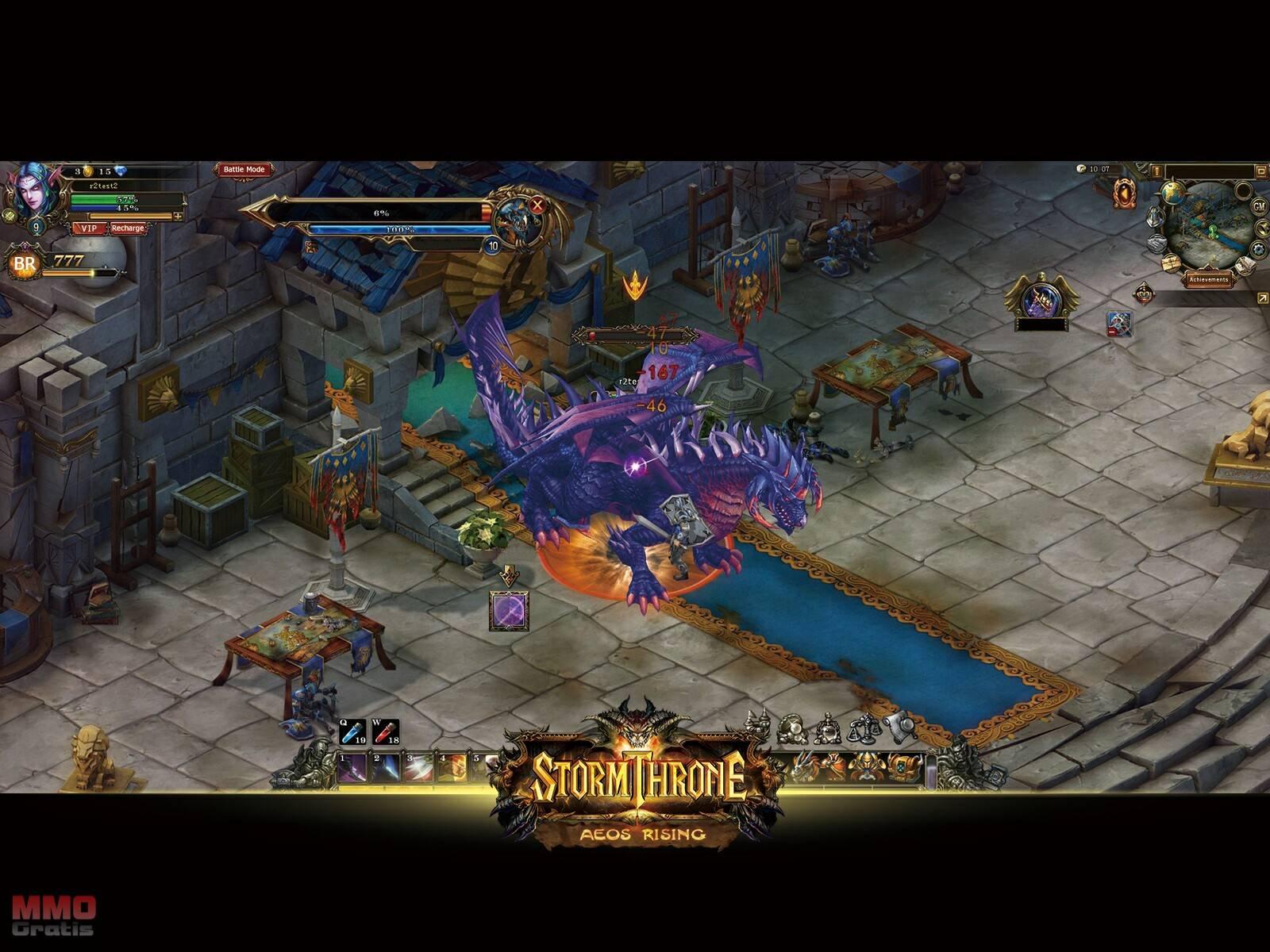 Stormthrone MMO
Stormthrone is a F2P Hero Building MMO RPG, borwser game developed by R2Games.

Stormthrone is an action packed free to play fantasy-based MMO RPG where players are thrown into a world on the brink of destruction as evil and malign forces gather with the sole intention of eradicating all that is good from the realm. The game is a fully featured MMO with colourful stylised graphics that allows players to explore the world of Aeos with hundreds of quests and PVP and PVE content. The game is completely free to play and can be accessed through your favourite online browser with minimal registration.

Nova Genesis MMO
Nova Genesis is a F2P Hero Building MMO RPG browser game, developed by R2Games.

Nova Genesis is a free to play browser-based fantasy themed MMORPG where players are able to choose from multiple classes as they adventure through a story rich game facing various challenges, earning experience and levelling up their hero character to improve their battle prowess. Players are able to play the game solo or work alongside other players cooperatively and even go head-to-head in PVP battles matching their wits and skills against other players from all across the world. As a browser-based MMO players can access the game directly through the games web browser after a quick registration and do not need to download any client to play.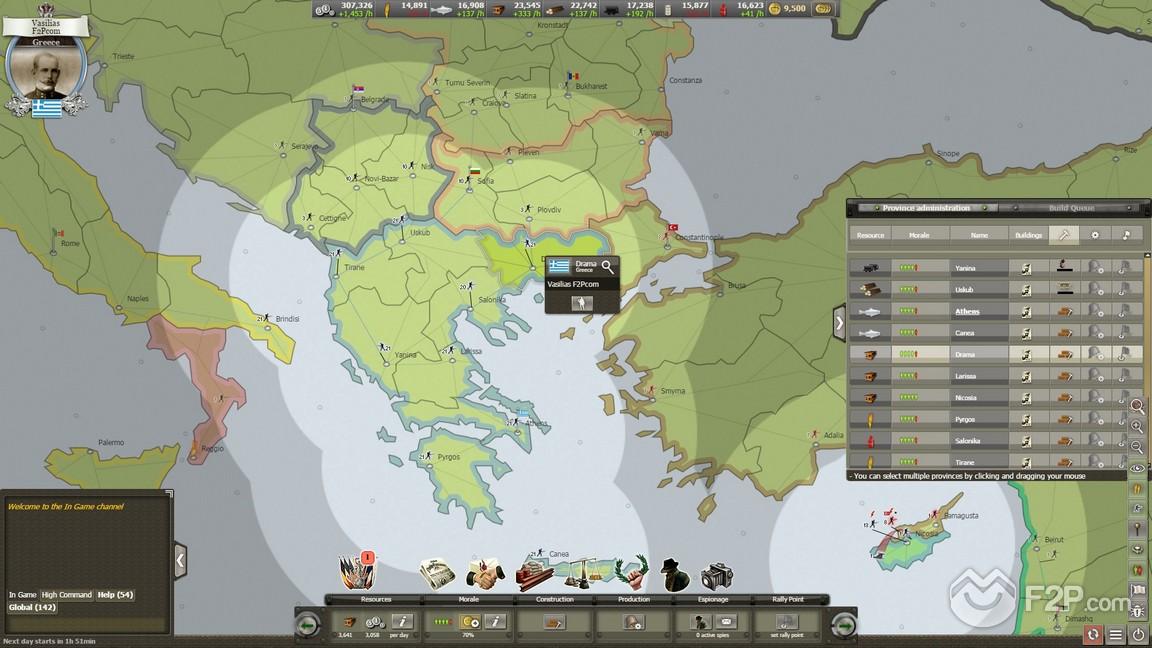 Supremacy 1914 MMO
Developed by Bytro Labs UG for internet browsers, Supremacy 1914 is a free to play, real time strategy MMORPG for internet browsers where players become head of a mighty nations in precarious Europe after the turn of the century. They face the challenge to become the undisputed sovereign leaders of the whole continent using smart diplomacy or simply the brute force of his glorious armies.

With a sophisticated AI, Supremacy ensures fun even in rounds with less than 30 participants. The duration of one round varies between four to eight weeks. You play on a map where units move continuously instead of being listed in tables, like in most browser games. It features 30 playable nations and intelligent computer-controlled opponents, units move in real-time on a historic map, extensive province upgrading, resource trading, and diplomacy, unique spy features and a ranking system.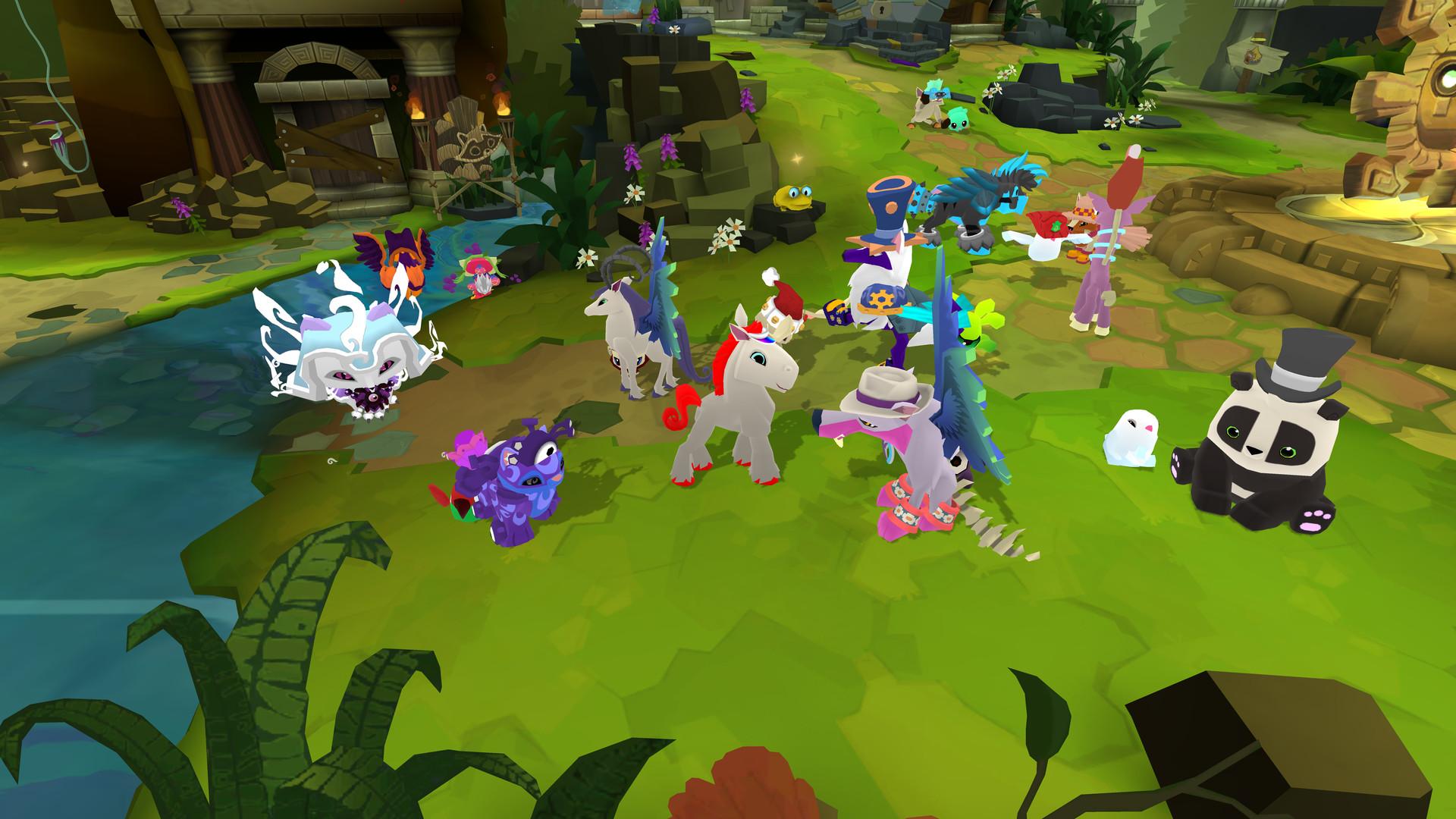 Animal Jam MMO
Animal Jam is a F2P Simulator MMO for browsers, developed by WildWorks & National Geographic.

Animal Jam is a free to play online playground for children that love animals and like to have fun playing games whilst learning about the wild. Players are able to create their own animal characters, customise them, dress them up, build a den, adopt pets, play games and access a number of educational features. The game was created in partnership with National Geographic and by learning and playing users can acquire in game currency to buy lots of fun and useful items. The game is completely browser-based and does not require a client download to play.