FREE MMORTS GAMES
Strategy MMORPG games
More Free games -> 1 | 2 | 3 | 4 | 5 | 6 | 7 | 8
World of Warplanes MMO
World of Warplanes is a free-to-play flight combat MMO, developed by Wargaming.net, set during World War II and dedicated to military aviation. Players will take the roles of expert combat planes pilots, participating to massive historical battles against other players from all over the world.

The game gives players access to dozens of detailed warplanes, that will belong to three main classes: Fighters which struggle for air dominance in dogfights, defend allies and intercept hostile machines, Heavy fighters especialized in intercept enemy ground-attack planes, as well as battering mildly defended ground objects and Ground-attack planes, which aim at destroying ground targets while trying to survive fighter attacks. Each plane is different, since it has a different maneuverability, acceleration, shielding or speed.

Shadowland Online MMO
Shadowland Online is a mmorpg browser based developed and published by ZQGame. The title can be played directly from your favourite browser and let the player rule a city and a little army.

Your city and your army can be developed and enlarged and the players must choose a starting hero, that will be the leader of the future empire.

There is the possibility to build a lot of constructions inside the city walls. The player can bring outside his army to defeat enemies or just complete some PvE missions, that will give him rewards such as money or item. The player will use this money or items to upgrade his buildings but it takes time, because the system works with real-time.

Yitien Chronicles MMO
Yitien Chronicles is next-generation, Chinese-themed browser MMORPG developed by Reality Squared Games. The game takes place in China at the end of the Yuan dynasty, with an empire collapsing while sects of warriors are all fighting for power. The player will play as a warrior thrust into this conflict, and in whose hand is the fate of the Empire, and can revive it or allow it to collapse completely.

In the game you can fight in strategic turn-based combats, get pets and mounts, and participate in a wide variety of multiplayer events. In addition the game includes a depth character customization with their "Meridian" system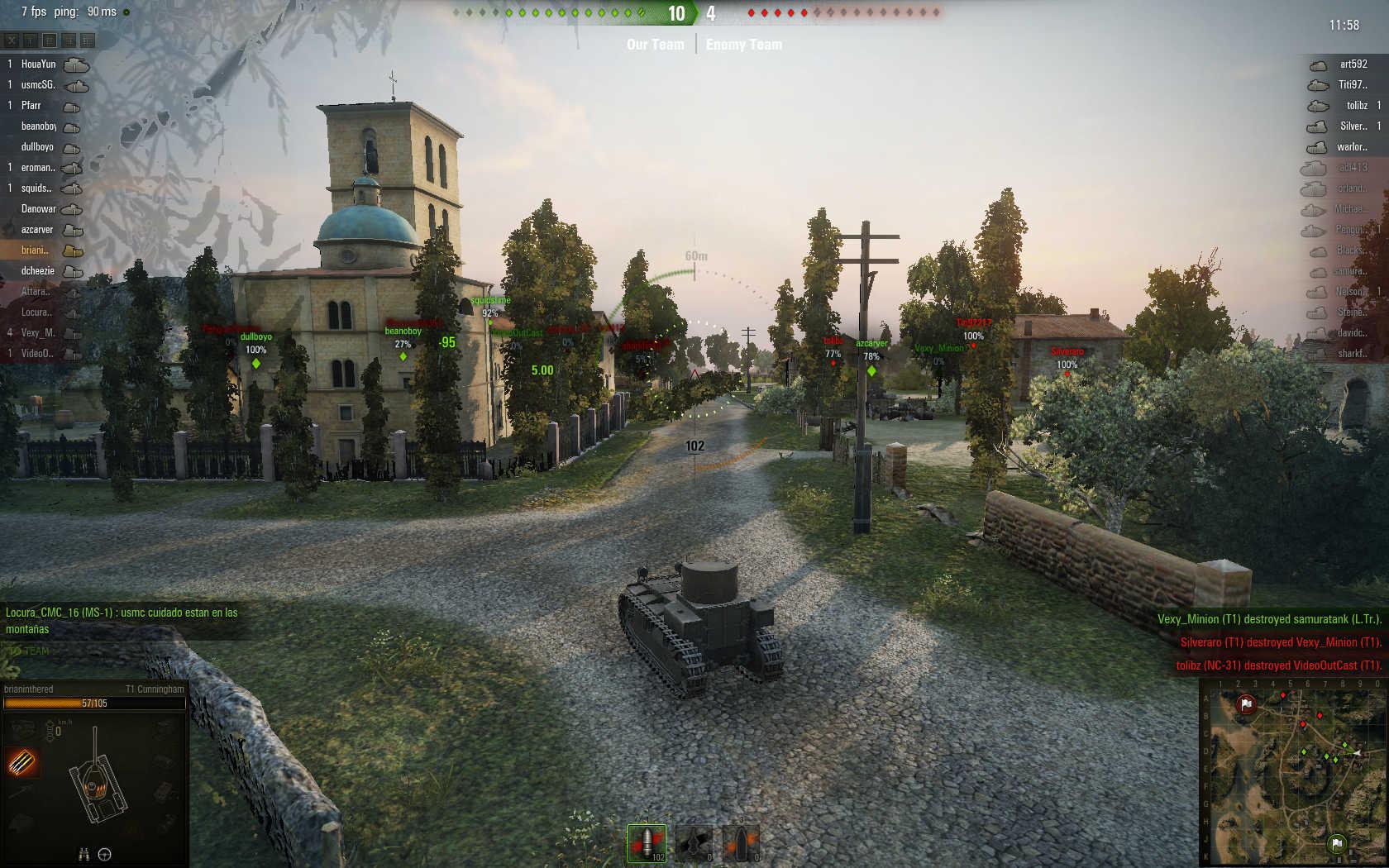 World of Tanks MMO
Developed by Wargaming.net for windows, World of Tanks is a free to play massively multiplayer online action game dedicated to armored warfare. Supported by high quality graphics and stunning audiovisual effects, provides authentic models and vehicle characteristics make you feel like a real tank commander taking part in action-packed 30 vs 30 PvP Tank battles. The game includes more than 150 armored vehicles from America, Germany, and the Soviet Union, carefully detailed with historical accuracy. A flexible system of authentic vehicle upgrade and development allows you to try any of the vehicles and weapons in the game. Whether you prefer to exhaust your foes with fast and maneuverable light tanks, make deep breaches in enemy lines with all-purpose medium tanks, use the force of giant tanks to eliminate opposing armored forces, or become a heavy sniper with long-range howitzers, each unit type has its own advantages and can be extremely effective when operated by a true tank ace.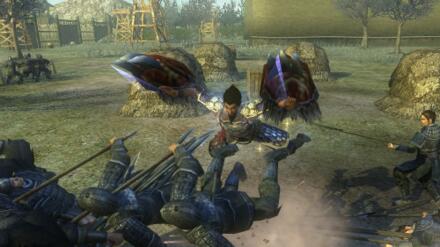 Dynasty Warriors MMO
Developed by Techmo Koei for Windows, Dynasty Warriors Online is an action free to play online 3D MMO game with tactical combat. It is set in the Three Kingdoms era of Ancient China and the beautiful graphics will transport players back into the heart of this dramatic and romantic period. This game artfully combines MMO elements with the fast paced, exciting combat players have grown love from other Dynasty Warriors titles. The action oriented gameplay is not all that common for MMORPGs and will be something that sets DWO apart from the rest.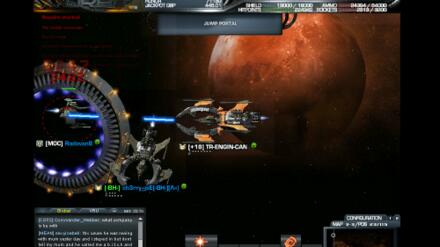 DarkOrbit MMO
DarkOrbit is a browser-based space shooter where players command a ship working for one of three major space piloting companies, exploring, mining, and conquering parts of many different galaxies. It features 10 different configurable ship types, real-time encounters with other players, and the opportunity to win prizes every month. It is one of the most popular online multiplayer games developed by Bigpoint games. First originating in German (which was the official language at first) then in the later years moved to English. Itís not a space simulator, You give orders you take orders, you deliver objects, shoot down enemy ships, etc., in order to move you click to the destination you want to go to. In order to target an enemy the player clicks the enemy and presses the CTRL button. The player also has a variety of lasers and rockets to choose from. The player must also watch his/her ammunition for if he/she runs out of it he makes the player an easy target fot both NPC and enemy company pilots. Choose your Ship between Phoenix, Yamato, Leonov, Defcom, Liberator, Piranha Speed, Nostromo, Bigboy, Vengeance and Goliath. Buy yourself one with Cerdits or Uridium, two main currencies. Credits are worth a tenth of a Uridium Uriduim is worth 10 credits. Elite objects (High performence items like ships and weaponry) are never sold in credits only uridium(s).

GoodGame Empire MMO
In the browser game Goodgame Empire, the player assumes the role of a young knight who is rewarded with his own castle after successfully leading a perilous battle with the task to expand his small piece of land to an economically and militarily superior empire. In order to achieve that the budding sovereign faces manifold challenges and has to prove his strategic skills in various missions.

The gameís goal is to build a bastion as large as possible and to defeat all enemies in cooperation with allied friends in order to finally rule a whole kingdom. The complete campaign with many exciting tasks is not the only challenge. Another emphasis is on the multiplayer options that offer a lot of variety. Players can support each other as sword brothers, forge powerful alliances or fight each other. The unique dynamic world map invites the player to explore the vicinity of his realm. The big map allows visiting friends or systematically planning attacks against the castles of robber barons or those of other players. Players can use spies before attacking enemies and use the information gathered to develop a more effective battle strategy. Melee and ranged fighters as well as siege tools and other military equipment can be deployed very purposefully with the complex attack and defense system. While drawing a powerful army the fortressí economic system should not be neglected so as to always have enough food, wood, stone and money in stock.

Andromeda 5 MMO
Andromeda 5 is a sci-fi space browser game developed by XS Software and playable on a number of platforms like PC, MAC and iPad. In this game you can explore the beauty of 20 magnificent galaxies, fighting anyone from harmless freelancers, traders and space droids to the deadliest pirates, assassins and battlecruisers while playing in different modes ranging from free-for-all battles to team-based games and improving your pilot with more than 30 skills.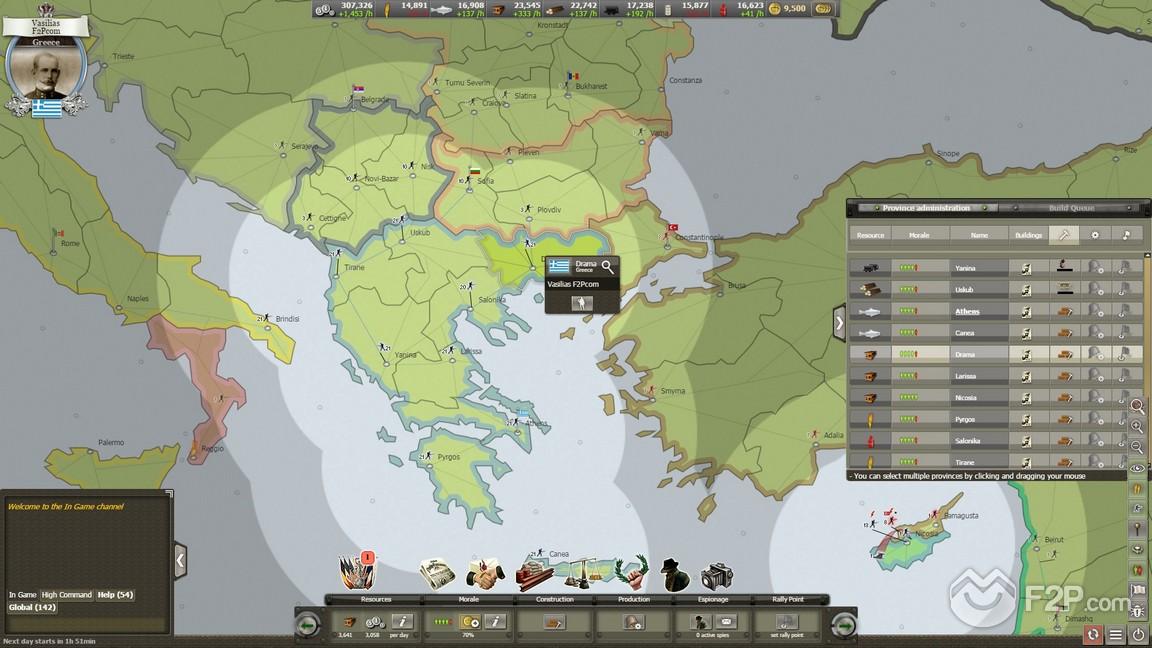 Supremacy 1914 MMO
Developed by Bytro Labs UG for internet browsers, Supremacy 1914 is a free to play, real time strategy MMORPG for internet browsers where players become head of a mighty nations in precarious Europe after the turn of the century. They face the challenge to become the undisputed sovereign leaders of the whole continent using smart diplomacy or simply the brute force of his glorious armies.

With a sophisticated AI, Supremacy ensures fun even in rounds with less than 30 participants. The duration of one round varies between four to eight weeks. You play on a map where units move continuously instead of being listed in tables, like in most browser games. It features 30 playable nations and intelligent computer-controlled opponents, units move in real-time on a historic map, extensive province upgrading, resource trading, and diplomacy, unique spy features and a ranking system.

Stronghold Kingdoms MMO
Developed by Firefly Studios Stronghold Kingdoms is a client based strategy game set in the medieval Europe; an age of castles and kings. Free to play the game is a persistent MMORTS that brings together thousands of online opponents to battle it out for power and glory through diplomacy, trade and conquest.

An interactive World Map shows everything that is currently happening in the world; the resources, world features and other villages (other players) that are near their own. Players start with basic buildings in their village and some initial which are needed to construct new buildings, and food that is used to feed the peasants that run your village day to day. Over time your village will expand and new buildings will become available.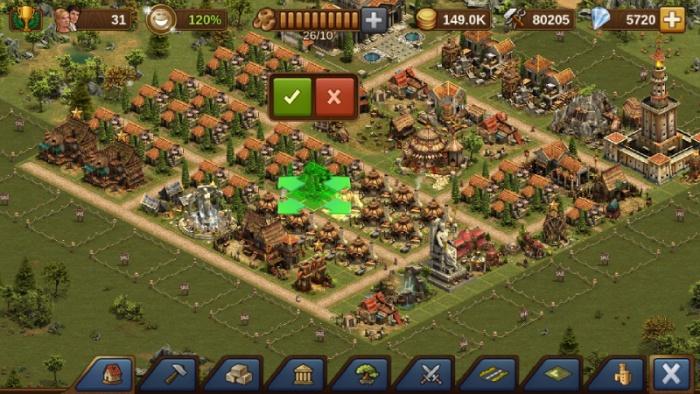 Forge of Empires MMO
Starting as a tribal leader in the Stone Age and advancing to the Late Middle Ages and even beyond, Forge of Empires is a classic city/empire management strategy game developed by InnoGames. This free to play browser MMORTS puts you in charge of your own city that you have full control over and from which you will grow and expand your mighty Empire to continent the world over. As you meet new rulers of foreign lands and covet their territories and the resources they yield, you must decide whether to gain them through diplomacy, trade or warfare.

Tribal Wars MMO
Set in the middle Ages and developed by InnoGames, Tribal Wars is a browser-based, massive multiplayer online real time strategy game which allows you to lead a medieval village to fame and power. You control a small village, striving for power, glory and fame while the population grows, production rises and trade prospers. With your help the small village will grow bigger and bigger. Every Take down your enemies and prove you are a worthy champion.