FREE MMO GAMES
One of the biggest genres of online games is the MMORPG, going back over fifteen years since the likes of Ultima Online, through to giants of the genre such as EverQuest and World of Warcraft to some more modern classics such as Star Wars: The Old Republic and The Elder Scrolls Online. These online RPGs cover all manner of themes, worlds, franchises and genres themselves, often as not making it difficult to choose between them, especially when you can get half a dozen MMO RPGs released in the same year. Whilst on the surface many of these online games appear to be very similar it is only when we start to look at the details and break down the features and mechanics that we begin to see the true differences. That's our job, we play these games and review them to make it easier on you when making your decision of which free game to play, whether you like Orcs and Elves or Jedi and Sith, whether you like the more grindy Asian style MMO or martial arts Wuxia style MMO, whether a new game with its own lore or a popular franchise where you final get to play in that universe as your own unique hero. We test them all; we bring you the details and let you decide which is right for you!
Free Online MMORPG
More Free games -> 1 | 2 | 3 | 4 | 5 | 6 | 7 | 8 | 9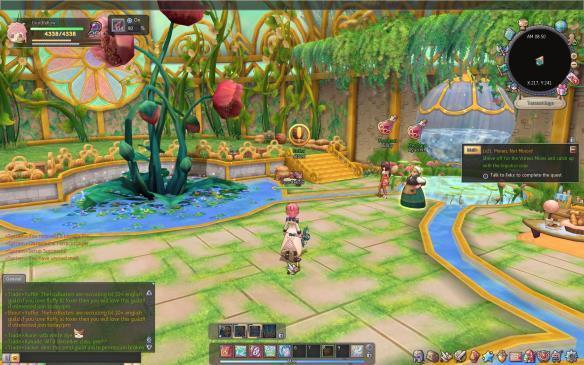 Twin Saga MMO
Twin Saga

Genre Type: F2P RPG MMO
Platform Accessibility: Windows
Development By: X-Legend

In Twin Saga players step into the shoes of the hero of the realm, chosen by a powerful magical Queen that rules the land you will be her champion to battle against the sister that wishes to overthrow her and conquer and enslave the land. This colourful and cutesy anime is a traditional story focused, quest based MMORPG where players can play as nine different classes, earning gear and powerful items to improve their character and take on even greater PVE content and battle against other players in arena based PVP.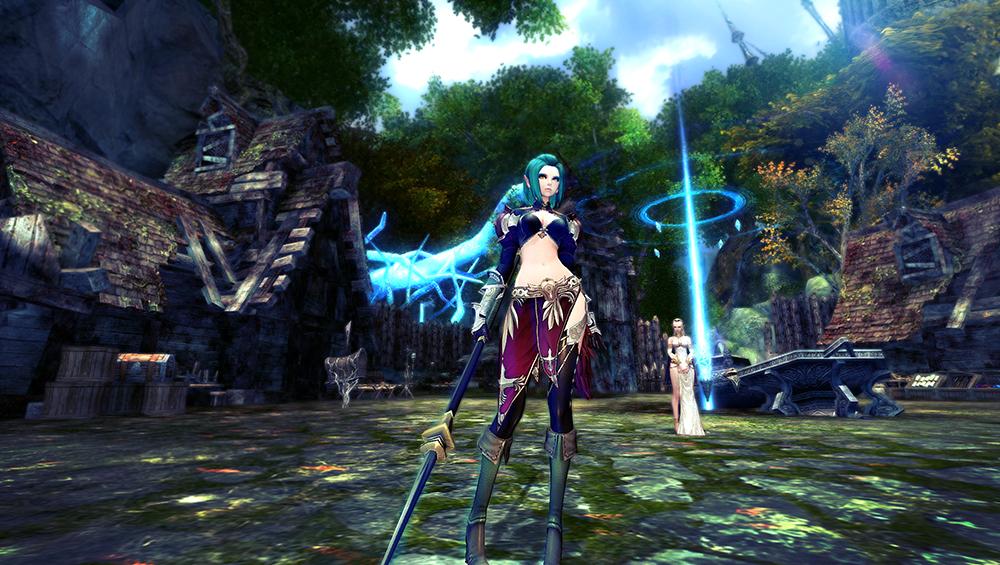 Echo of Soul MMO
Echo of Soul is a F2P MMO RPG developed by Nvius.

Echo of Soul (EoS) is a free to play fantasy-based MMO where players embark on an epic journey across a vast landscape that they can explore and seek out great challenges and even greater rewards. With a variety of classes to choose from players can enjoy solo-based quest content, PVE and PVP or group up with other players and friends to tackle some greater threats within the game including party dungeons. The game comes complete with its own companion mobile app where players can track their auctions, manage their character inventory and talk to other players online to arrange meet ups in game and plan their gaming sessions.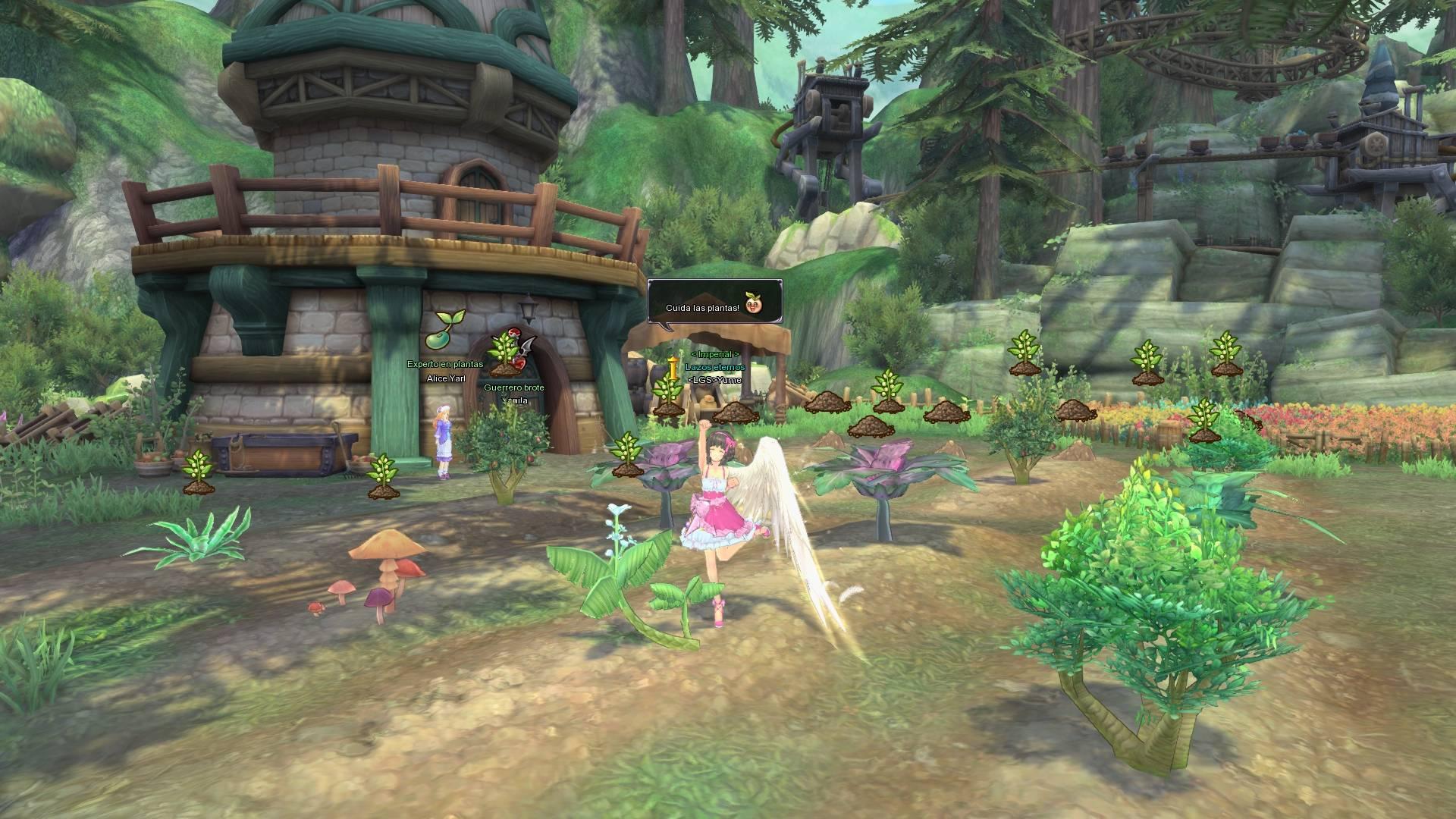 Aura Kingdom MMO
Aura Kingdom is a Free to play Fantasy MMORPG game genre, developers by X-Legend Entertainment for Windows Platforms.

With the absence of Gaia's heroes, Reinhardt and Suna, the world is vulnerable to the various threats that these two kept at bay. The appearance of the unknown black armoured knight and his army of Demons and necrotic creatures that his command the world is once more threatened and looks to new heroes to rescue it. The world itself has awoken special abilities and spiritual powers in certain individuals, making this person an Envoy of Gaia, those who are destined to save the world and destroy the evil from its lands.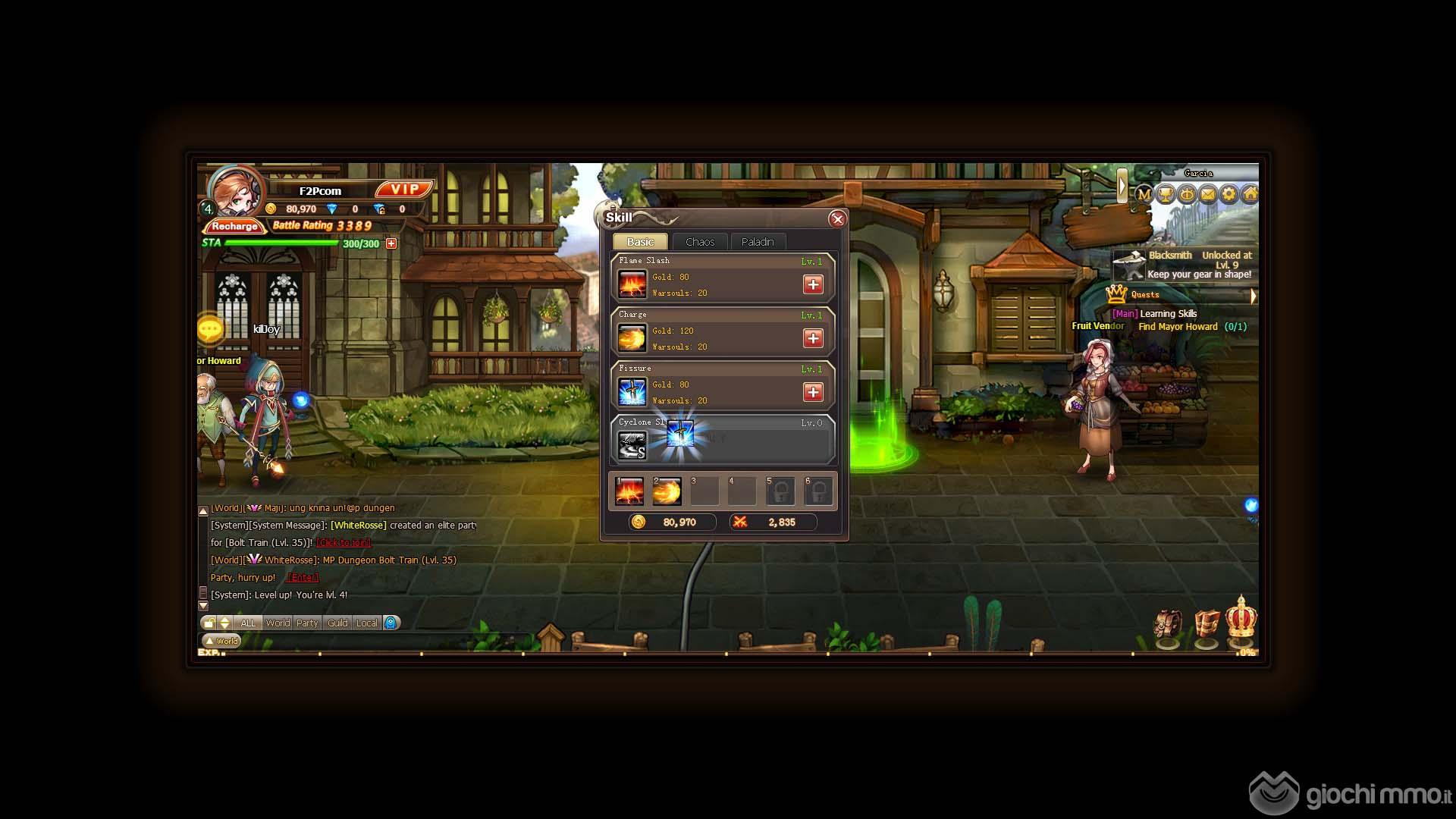 Bleach Online MMO
Bleach Online is a F2P Hero Building MMORPG for Web Browser, developed By: GoGames.

In Bleach Online players step into the world as created by the popularised and manga TV series and comics Bleach, a story revolving around the adventures of Ichigo Kurosaki as he takes on the powers of the Soul Reaper (a Grim Reaper type character) and must defend humans from evil spirits and help guide the recently departed into the afterlife. In Bleach Online players take on the role of a rescued soldier who has been put into a 1000 year sleep due to the women's they suffered on the battlefield, however once awoken or your memories have been lost to you and so in search of your identity you have been sent to the human world where the player will meet a wide selection of cast members from the series.

Knights Fable MMO
Knight's Fable is a browser Free to Play MMO RPG game, developed by R2Games and YOUZU Games Hongkong Limited.

Knights Fable is a classic point-and-click MMORPG that focuses on players building up their hero by earning and unlocking various items and gear whilst levelling up their character to make them a strong as possible. Players are able to collect and control various beasts to accompany them in battle and explore a wide selection of different game features such as PVP, quest-based activities, key events and even down time mini games such as fishing. The game is completely free to play and can be accessed through the web browser without the need for a client download.

Eternal Saga MMO
Eternal Saga is a browser-based free-to-play MMORPG developed by Reality Squared Games, where you have to save the world from a demon invasion. Players will be able to explore new worlds, join up with their friends, and build a unique and powerful set of skills as they fight powerful enemies.

The game offers three different classes which players can choose for their adventures: Hunter, Warrior and Mage. The Hunter wields a bow and is an expert of ranged combat with high critical damage. The warrior wields a sword and is good at melee combat and defense. The Mage wields a staff and uses its knowledge of the elements to launch powerful magic attacks.

Unlimited Ninja MMO
Unlimited Ninja is a Free to Play Browser MMORPG game,developed by IceGames.

Set in the anime world created for the Naruto cartoon, players will journey across the land seeking out adventure and completing challenging quests for the various NPC characters seen in both the show and some new faces exclusive to the game. The main premise Unlimited Ninja is for players to create their own team of adventuring Ninjas, training up their skills, equipping them with powerful weapons and armour and fighting against the evil that threatens the land. Unlimited Ninja is a free to play MMO RPG with premium currency and VIP status accessibility and can be played without the need of a client download and accessed through your preferred web browser.

League of Angels MMO
League of Angels is a Fantasy Free to Play MMORPG Browser Game, developed by Uuzu.

This browser-based fantasy MMO RPG is completely free to play and allows players to step into the role of a chosen hero at the beginning of their adventure as they prepare to ultimately face the Dark Lord. On their journey they will entice a number of individuals and heroes to their cause that will fight alongside them in battle against the forces of evil. This simple point and click adventure concentrates on players levelling up their hero and their companions and equipping their party with epic gear.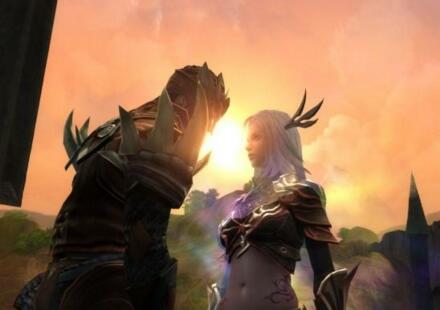 Aion MMO
Aion is a Free-to-play fantasy MMORPG developed by NCSoft. In Aion, you are a winged Elyos or Asmodian, sworn enemy races, exploring a world of breathtaking beauty ripped asunder by a celestial war. In this stunning massively multiplayer online roleplaying game, abundant solo adventures, intriguing epic group quests, challenging dungeons, and massive Legion raids hone your battle skills to new heights. Take the fight against the dragonlike Balaur invaders into Balaurea, your common enemy's homeland, to save the shattered world you love.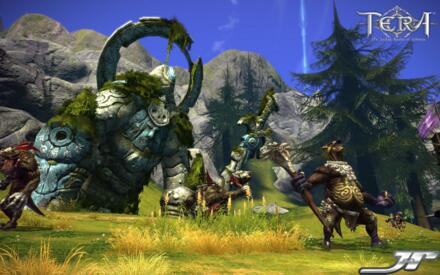 TERA MMO
TERA (abbreviation of The Exiled Realm of Arborea) is a free to play action fantasy MMORPG developed by Bluehole Studio which is set in a breathtaking world conjured by two dreaming primordial gods. The game features stunning graphics and a very intense and rewarding combat where skill, position, timing and aim determine success in combat.

TERA is a world rich in lore and dramatic stories where players embody soldiers of the Valkyon Federation who fight to forge a new future while redeem the mistakes of the past. In the game you can explore rugged mountains, across searing deserts, hazardous jungles and other lush environments.

Wartune MMO
Wartune is an action-packed, turn-based fantasy MMO developed by 7 ROAD which is free to play in any major web browser. Mixing up classic RPG elements with strategy features, it offers a unique gameplay experience. Take over the role of a hero with unique and powerful abilities determined to protect and manage his own city.


In order dive into the world of Wartune, players have to choose their character first from the three classes available: warrior, archer or mage. Together with the possibility to decide whether you want your character to be male or female, there are 6 kinds of heroes available. Depending on the character class, your hero will have different, unique abilities and skills. While mighty warriors fight their way through hordes of enemies with a sword, archers move quickly and stealthily to strike when least expected and mages cast powerful spells to create devastating forces few opponents can withstand.

Monkey King Online MMO
Monkey King Online is a Free to Play Browser MMO develobed by R2Games.

Battle among the Immortals of the Heavens in monkey king online where you step into the boots of one of four key champions sworn to return peace through bloodshed if needs be! Based around the novels journey to the West and with key elements of Chinese mythology, Monkey King Online is a story driven free to play browser MMO RPG. The focus is to build up your own character, work together with other players and combat new challenges at every turn whilst uncovering the larger story arc. With stunning illustrated graphics and sleek GUI interface players will enjoy walking around the different environments and meeting new monsters and characters in the game

Eden Eternal MMO
Developed by X-Legends for Windows, Eden Eternal is a free to play, anime graphics style, MMORPG where players will be immersed in an exotic realm of mystical beasts, robust monsters and charming villages as they help the powerful Eternal Children to unearth the secrets of the recently discovered, mysterious Soul Stone.

Guild members can create bustling villages filled with thriving marketplaces, useful training spots, and expansive community support. In the game, players unlock new cool-looking outfits by leveling each class. But if you want to customize, you can always use the in game dye system. You can choose between various pieces of your armor to color, and a pick your color out of the available options.

Crystal Saga MMO
Developed by R2 Games Crystal Saga is a free to play fantasy MMORPG available to play directly through your browser. In this classic anime styles RPG you take the world of Vidalia where a long time ago the Undead almost conquered the lands in a final battle against the elves, humans and mages under the protection of the Mother Goddess. In a final battle the Crystal of Life ascended the Elves and Mages and destroyed the Undead, but not without the final cries of the Undead War Chief exclaiming he would have his revenge.