FREE MMO GAMES
Free Online MMORPG
More Free games -> 1 | 2 | 3 | 4 | 5 | 6 | 7 | 8 | 9 | 10 | 11 | 12 | 13 | 14 | 15 | 16
Angels Wrath MMO
Set in a floating fantasy world and developed by Lekool Inc, Angel Wrath is a free-to-play MMORPG playable directly in your browser. Players develop their characters through spirit training, quest exploring and skill learning while making new friends, participating in various social events, teaming up to fight against monsters and NPC bosses and enjoying the game's cute and adorable styled characters, simple game play and compelling storyline. They will also have special mounts, which let them adventure through the game's floating world, and thanks to their wings, they can look more beautiful, flying higher into hidden places. Boasting a new graphic engine, many experts believe Angels Wrath to have the best graphics out in the browser-based ARPG genre.

Neverwinter MMO
Developed by Cryptic and based on the popular Dungeons & Dragons's setting: the Forgotten Realms, Neverwinter is a free-to-play action MMORPG where epic stories, action combat and classic roleplaying await those heroes courageous enough to enter its immersive world. You will have the chance to live countless adventure in several locations, from the besieged walls of the city to subterranean passageways in search of forgotten secrets and lost treasures while exploring and defending one of the most beloved cities from the Dungeons & Dragons Forgotten Realms Campaign setting as it rises from the ashes of destruction.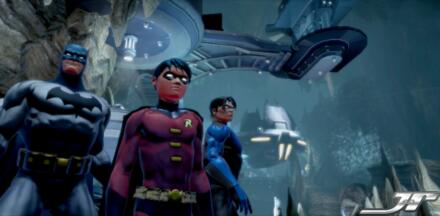 DC Universe Online MMO
Developed by Sony Online Entertainment DC Universe Online is an action packed free to play MMORPG true to its comic book roots. Available on both PC and Playstation3 you get to step into the rich world created by generations of DC comics and be part of its history as you fight as either superhero or super villain, battling to either save or conquer the world. With your customised DC-style character you'll set out on your own personal story driven adventure, written by many famous DC comic book writers, and visit famous locales such as Gotham City and Metropolis. Set in the present day the main story-arc revolves around a future Lex Luthor bringing a warning to Superman, Batman and Wonder Woman explaining of a huge final war between the superheroes and villains manipulated by mega arch-villain Brainiac who is set to conquer Earth. On your journey you will interact with and fight alongside or against over 150 superheroes, villains and famous faces from the DC Universe in this battle for the future of humankind.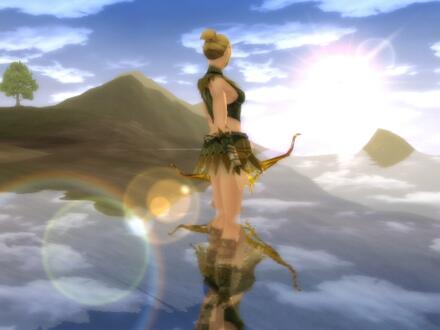 Last Chaos MMO
Last Chaos is an on-line role playing game where thousands of players can simultaneously be connected, fight and upgrade their courage and battle skills through adventures, quests and crafting skills with fellow adventurers. It is set in the land of Iris, a place where anarchy, terror and ambition reign after an epic struggle between the Gods
In the world of Last Chaos, the mortal races fight for power and conquest of Iris. In a land of shifting alliances, bloody betrayals and insatiable ambitions, players have full control of their destiny; every action and decision is meaningful and important. Fate rests on their shoulders and they determine the evolution of Last Chaos's story through brutal warfare, brilliant strategy and political power. By accomplishing missions, learning crafting skills and experiencing adventures in the huge and unknown world, players acquire the bravery, intelligence and strength to become the true ruler of Last Chaos.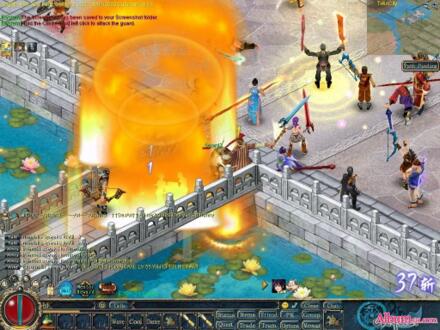 Conquer Online MMO
Conquer Online is a free-to-play 2.5 MMO developed by TQ Digital Entertainment offering a fast-paced combat and a myriad of PvP options. Set in the beautiful and opulent world of oriental fantasy in ancient China, the game favours a straightforward combat-focused play style, incorporating common elements of many MMORPGs such as wealth, fame and character development.


Players will take control of a strong and gallant hero, slaying frightful monsters and completing dangerous quests with their friends. There are eight classes for them to choose from: Warrior, Ninja, Trojan, Archer, Monk, Taoist, Pirate, and Oriental Assassin, each one possessing a unique set of skills and powers. In addition, characters can also join various sub-classes and receive different bonus effects. In order to further customise your character, the title features in-depth customization options for an abundant choice of beautiful garments, hairstyles, mount armour, and even weapon accessories.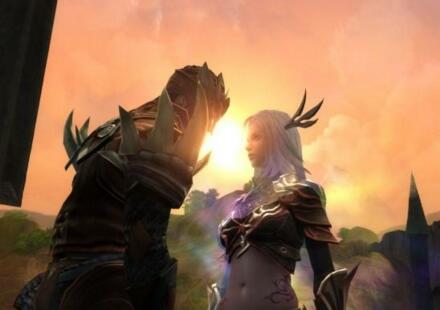 Aion MMO
Aion is a Free-to-play fantasy MMORPG developed by NCSoft. In Aion, you are a winged Elyos or Asmodian, sworn enemy races, exploring a world of breathtaking beauty ripped asunder by a celestial war. In this stunning massively multiplayer online roleplaying game, abundant solo adventures, intriguing epic group quests, challenging dungeons, and massive Legion raids hone your battle skills to new heights. Take the fight against the dragonlike Balaur invaders into Balaurea, your common enemy's homeland, to save the shattered world you love.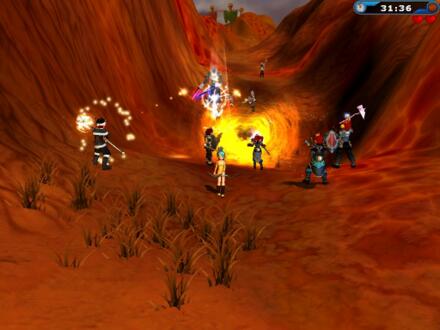 Fiesta Online MMO
Developed by Ons On Soft for Windows, Fiesta Online is free-to-play 3D MMORPG with more than 2 Million players worldwide. The game is now available for European players in German, English and soon French and Spanish.

It features detailed Comic 3D Graphics, an unique character development based on four classes, PVE and PVP Gameplay, and numerous Quests for single adventurers or groups.

Choose your character between: Warrior (brings immense strength and hand-to-hand combat experience that makes them the centre of any band of players), Cleric (Clerics support their companions with the healing Power of Light and can annihilate their enemies by summoning the Anger of Goddess Teva), Archer (Archers have command over a wide range of skills including the ability to invoke the forces of nature for protection) or Mage (The energy of Isya flows through the Mage, which can be channelled into their perplexing magic spells).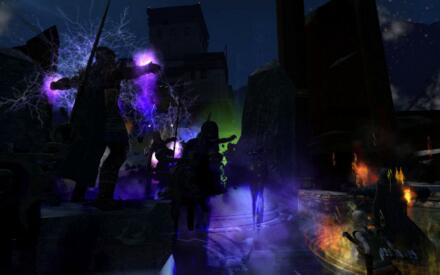 Age of Conan MMO
Developed by Funcom for Windows, Age of Conan: Hyborian Adventures is a MMORPG based on the world and works of acclaimed author Robert E. Howard. In Age of Conan, players enter Hyboria with thousands of their friends and enemies to live, fight, and explore the dark and brutal world of King Conan. It features an advanced combat system lets you choose every cut, thrust, and swing in real time, groundbreaking graphics plunge you into a world of breathtaking beauty, a massive fantasy world based on over 75 years of books, movies, art, and music, developed in close collaboration with Conan Inc. to ensure the most realistic Conan experience ever seen, an unprecedented character development and customization system with combo attacks, skills, special abilities, and deadly spells ensures no two characters are exactly the same and an extensive story-driven single player adventure to start the game drawing you deep into the scheming, seduction, intrigue, and betrayal of Hyboria.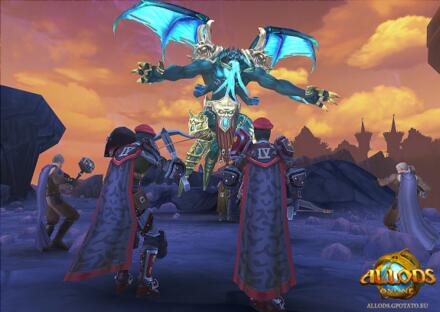 Allods Online MMO
Allods (Free to Play MMO) brings players into a universe of epic fantasy and fierce conflict with a deep and captivating storyline. It takes place after the destruction of the planet Sarnout and the subsequent formation of the namesake Allods. These mystical islands float in the Astral, an expansive living substance that makes up the compelling game world. Adventurers will explore the numerous Allods as they battle against a wide range of enemies – and each other.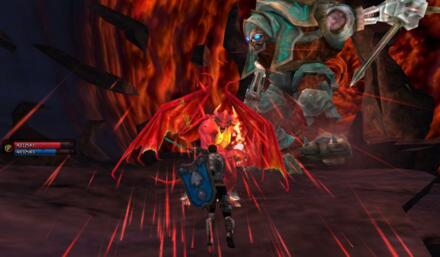 Dungeons n Dragons Online MMO
Developed by Turbine for Windows.Dungeons & Dragons Online: Eberron Unlimited is a f2p MMO which offers a unique and refreshing take when it comes to battle. Known as the Active Combat system, fighting in DDO is unlike anything you've ever seen in an MMO. DDO gives you the ability to feel the action at your fingertips as your skill is truly tested! Monsters can see and hear you, adding entirely new elements to an already advanced system — for no longer is combat relegated to simply pressing your number keys.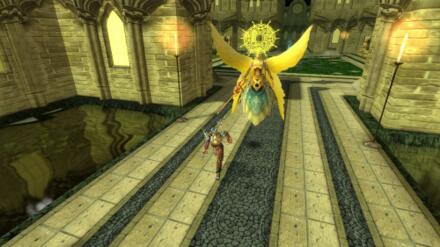 King of Kings 3 MMO
Developed by Lager Network Technologies Inc for Windows, King of Kings 3 is a free-to-play 3D online role-playing game (MMORPG) which is built around battle between players. There are plenty of ways to engage in PvP – be it in duels, open PvP, strategic attacks on other kingdoms or epic battles in which entire realms battle against each other. The different classes you can choose from are: Warrior, mage and cleric. Each one with three advanced classes: Berserker, Ranger, Knight, Sword mage, Conjurer, wizard, Scholar, Bishop and Priest.

The Settlers Online MMO
The Settlers Online is a free2play browser based game published by Ubisoft. It presents a really intuitive gameplay and it takes some of the most beautiful RTS features to a browser game.

The player will need to build an empire starting from the Mayor's house and he will need to develop his city/empire. The UI is simple and intuitive and the player will learn about the game through a very well done tutorial.

Inside the game there are a lot of buildings that can be upgraded and they are useful to bring some raw materials to your settlement. The graphic part of The Settlers Online offers a great view and the graphic style is really nice and ironic. The game presents a really well tutorial and there is also the possibility to interact with the other players through a very well done chat system. There is also the possibility to make some relations with the other players trading and chatting with them. You can also build some special items that will grant you buff and other cool things that will boost your research for raw materials. You can also train some special NPCS that will discover for you some new raw material points or new zones in the map.

More free MMORPG Games -> 1 | 2 | 3 | 4 | 5 | 6 | 7 | 8 | 9 | 10 | 11 | 12 | 13 | 14 | 15 | 16