free multiplayer games
Page 3
More Free games -> 1 | 2 | 3 | 4 | 5 | 6 | 7 | 8 | 9
GoodGame Empire MMO
In the browser game Goodgame Empire, the player assumes the role of a young knight who is rewarded with his own castle after successfully leading a perilous battle with the task to expand his small piece of land to an economically and militarily superior empire. In order to achieve that the budding sovereign faces manifold challenges and has to prove his strategic skills in various missions.

The game's goal is to build a bastion as large as possible and to defeat all enemies in cooperation with allied friends in order to finally rule a whole kingdom. The complete campaign with many exciting tasks is not the only challenge. Another emphasis is on the multiplayer options that offer a lot of variety. Players can support each other as sword brothers, forge powerful alliances or fight each other. The unique dynamic world map invites the player to explore the vicinity of his realm. The big map allows visiting friends or systematically planning attacks against the castles of robber barons or those of other players. Players can use spies before attacking enemies and use the information gathered to develop a more effective battle strategy. Melee and ranged fighters as well as siege tools and other military equipment can be deployed very purposefully with the complex attack and defense system. While drawing a powerful army the fortress' economic system should not be neglected so as to always have enough food, wood, stone and money in stock.

Unlimited Ninja MMO
Unlimited Ninja is a Free to Play Browser MMORPG game,developed by IceGames.

Set in the anime world created for the Naruto cartoon, players will journey across the land seeking out adventure and completing challenging quests for the various NPC characters seen in both the show and some new faces exclusive to the game. The main premise Unlimited Ninja is for players to create their own team of adventuring Ninjas, training up their skills, equipping them with powerful weapons and armour and fighting against the evil that threatens the land. Unlimited Ninja is a free to play MMO RPG with premium currency and VIP status accessibility and can be played without the need of a client download and accessed through your preferred web browser.

League of Angels MMO
League of Angels is a Fantasy Free to Play MMORPG Browser Game, developed by Uuzu.

This browser-based fantasy MMO RPG is completely free to play and allows players to step into the role of a chosen hero at the beginning of their adventure as they prepare to ultimately face the Dark Lord. On their journey they will entice a number of individuals and heroes to their cause that will fight alongside them in battle against the forces of evil. This simple point and click adventure concentrates on players levelling up their hero and their companions and equipping their party with epic gear.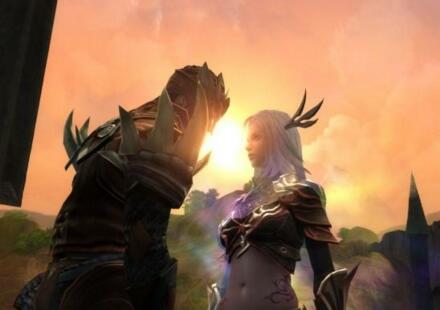 Aion MMO
Aion is a Free-to-play fantasy MMORPG developed by NCSoft. In Aion, you are a winged Elyos or Asmodian, sworn enemy races, exploring a world of breathtaking beauty ripped asunder by a celestial war. In this stunning massively multiplayer online roleplaying game, abundant solo adventures, intriguing epic group quests, challenging dungeons, and massive Legion raids hone your battle skills to new heights. Take the fight against the dragonlike Balaur invaders into Balaurea, your common enemy's homeland, to save the shattered world you love.

War Thunder MMO
War Thunder is a free-to-play flight combat MMO, developed by Gaijin Entertainment, set during World War II and dedicated to military aviation, armored vehicles and fleets. Players will take the roles of expert combat planes pilots, participating to massive historical battles against other players from all over the world.

The game is designed for a wide audience of players ranging from experienced virtual pilots to those who have never flown before. In order to provide a realistic flight sensation for players of every kind, War Thunder offers large variety of flexible and user-friendly control settings to control the flight of their aircraft and, if they wish, every single system and mechanism of it. Moreover, the game gives to players the chance to enjoy the game in their own way, using the virtual instructor, mouse & keyboard, joystick, gamepad and other devices.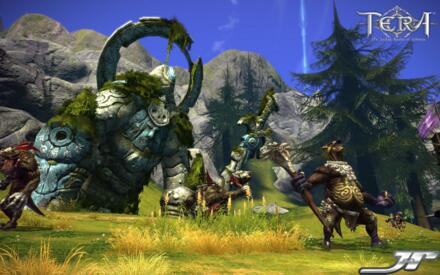 TERA MMO
TERA (abbreviation of The Exiled Realm of Arborea) is a free to play action fantasy MMORPG developed by Bluehole Studio which is set in a breathtaking world conjured by two dreaming primordial gods. The game features stunning graphics and a very intense and rewarding combat where skill, position, timing and aim determine success in combat.

TERA is a world rich in lore and dramatic stories where players embody soldiers of the Valkyon Federation who fight to forge a new future while redeem the mistakes of the past. In the game you can explore rugged mountains, across searing deserts, hazardous jungles and other lush environments.

Wartune MMO
Wartune is an action-packed, turn-based fantasy MMO developed by 7 ROAD which is free to play in any major web browser. Mixing up classic RPG elements with strategy features, it offers a unique gameplay experience. Take over the role of a hero with unique and powerful abilities determined to protect and manage his own city.


In order dive into the world of Wartune, players have to choose their character first from the three classes available: warrior, archer or mage. Together with the possibility to decide whether you want your character to be male or female, there are 6 kinds of heroes available. Depending on the character class, your hero will have different, unique abilities and skills. While mighty warriors fight their way through hordes of enemies with a sword, archers move quickly and stealthily to strike when least expected and mages cast powerful spells to create devastating forces few opponents can withstand.

Monkey King Online MMO
Monkey King Online is a Free to Play Browser MMO develobed by R2Games.

Battle among the Immortals of the Heavens in monkey king online where you step into the boots of one of four key champions sworn to return peace through bloodshed if needs be! Based around the novels journey to the West and with key elements of Chinese mythology, Monkey King Online is a story driven free to play browser MMO RPG. The focus is to build up your own character, work together with other players and combat new challenges at every turn whilst uncovering the larger story arc. With stunning illustrated graphics and sleek GUI interface players will enjoy walking around the different environments and meeting new monsters and characters in the game

Eden Eternal MMO
Developed by X-Legends for Windows, Eden Eternal is a free to play, anime graphics style, MMORPG where players will be immersed in an exotic realm of mystical beasts, robust monsters and charming villages as they help the powerful Eternal Children to unearth the secrets of the recently discovered, mysterious Soul Stone.

Guild members can create bustling villages filled with thriving marketplaces, useful training spots, and expansive community support. In the game, players unlock new cool-looking outfits by leveling each class. But if you want to customize, you can always use the in game dye system. You can choose between various pieces of your armor to color, and a pick your color out of the available options.

SKILL Special Force 2 MMO
S.K.I.L.L. Special Force 2 is a free-to-play modern MOFPS developed by Dragonfly GF Co., Ltd that offers good graphics, balanced team warfare and a huge variety in gameplay and customization options with numerous weapons and equipment, varied maps and a grand selection of varying game modes.

In Special Force 2 players can choose between six elite military forces: SAS, the Special Air Service of the British Army, Delta, a special mission unit of the US Army, Spetsnaz, the special forces in Russia, GAFE, a Mexican special force, GIGN, a special operations unit of the French Armed Forces, and the UDT, elite forces of the Korean Naval Special Warfare. In the game you can customize your character through purchase of additional parts or items and features a large set of real-world weapons.

Crystal Saga MMO
Developed by R2 Games Crystal Saga is a free to play fantasy MMORPG available to play directly through your browser. In this classic anime styles RPG you take the world of Vidalia where a long time ago the Undead almost conquered the lands in a final battle against the elves, humans and mages under the protection of the Mother Goddess. In a final battle the Crystal of Life ascended the Elves and Mages and destroyed the Undead, but not without the final cries of the Undead War Chief exclaiming he would have his revenge.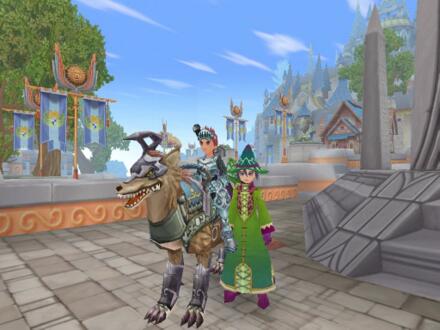 Grand Fantasia MMO
Grand Fantasia is a great game Free to Play, which combines the best elements of MMORPGs and virtual pet genre to offer players a unique gaming experience and unrivaled. Located in a large but carefully magical world, Grand Fantasia provides players with a variety of customization options to create their own heroes and mystical companions Sprite. These companions will travel with the player Sprite, collection of resources for them and even making weapons or armor!

Might and Magic Heroes Online MMO
Might & Magic Heroes Online is a web Browser F2P RPG Strategy MMO game.Developed By: Ubisoft

In Might & Magic Heroes Online players are able to step into the world of good versus evil, light against dark, the endless battle between life and undeath as two powerful factions collide in an endless battle and players rise as the Heroes that command the infinite armies that wage it. This free to play browser MMO features strong story driven RPG elements combined with a strategic and tactical based combat system as well as a variety of other staple MMORPG features including questing, crafting, PvE and especially PVP as players can go head-to-head against other users from around the world.

CroNix Online MMO
CroNix is a F2P Shooter MOBA developed by Magics

CroNix is an F2P action shooter meets MOBA style arena shooter where players will go up against one another in brutal objective based battles using a range of powerful characters and exciting and strategic combat gameplay. Accessible on Windows platform the game has been developed with Unreal Engine 3 to show off spectacular graphics and physics and capture the explosive moves and environmental special effects. The game offers a variety of character classes to choose from giving players a varied choice of playstyles when it comes to combat and focuses on a team based co-op in a typically PVP setting over a range of game modes.