free multiplayer games
playable mmorpg
More Free games -> 1 | 2 | 3 | 4 | 5 | 6 | 7 | 8 | 9 | 10 | 11 | 12 | 13 | 14 | 15 | 16 | 17 | 18 | 19 | 20 | 21 | 22 | 23 | 24 | 25 | 26 | 27 | 28 | 29 | 30 | 31 | 32 | 33
Planetside 2 MMO
Developed by Sony Online Entertainment Planetside 2 is one of the newest and largest MMOFPS's on the market. Set on the world of Auraxis players will go head to head in a three way faction war in a battle for territory and resources. Play as the Vanu Sovereignty who with their developed alien techs seeks to dominate the Auraxis as they search for ancient artifacts scattered across the planets' surface. Enlist as one of the faceless oppressed Terran Republic whose authoritarian dictatorship look to bring law and order through force. Sign up to the New Conglomerate; the rag tag bunch of loosely bound dissidents that fight directly against the Terran Republic as freedom fighters, rebels and terrorists. With a number of different features such as in game squad voice chat, world and vicinity text chat, XP gaining to increase Battle Rank and unlocking new certifications for weapons and improvements, Planetside 2 is more than just your typical MMOFPS.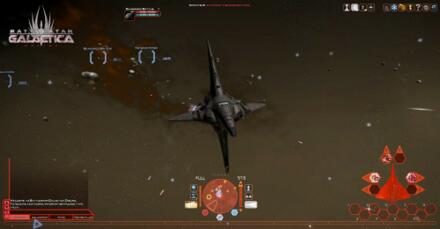 Battlestar Galactica Online MMO
Developed by Bigpoint for internet browsers, Battlestar Galactica Online is a free to play browser MMORPG which puts you in the cockpit of a spaceship as human or Cylon to join the battle between man and machine across the galaxy, with intense space combat and cutting-edge 3D graphics. There are multiple ships to command, with a huge variety of upgrades and customisation choices. Also, varied progression options that offer the freedom to create your ideal Battlestar Galactica character.

Panzar MMO
Based CryEngine 3 and developed by Panzar Studio for Windows, Panzar is a unique free-to-play online multiplayer action MOBA game. In this game two teams of players against each other, fighting for victory in a variety of game modes, such as Siege, Domination or King of the Hill. Players are able to command their character, chosen from 8 different classes, in fierce and ruthless combat.

A brutal and fast paced action combat system awaits you in this game. You can attack and block to defend yourself and to do this you can use regular attacks and power attacks which cause much more damage, while blocking enemy attacks in order to survive. The block protects the character from melee and ranged damage, and the character of different classes can block different amount of damage. Moreover, you will be able sprint to quickly approach to the enemy or retreat from the most dangerous situations.

BigHead Bash MMO
BigHead Bash is a frantic free-to-play browser-based multiplayer shooting game developed by Spicy Horse Studios. Set in a world of collectible vinyl toys, the title offers swift and frenetic team-based matches in which players fight with a huge variety of weapons ranging from conventional arms like sniper rifles, machine guns and rocket launchers to even hilarious contraptions such as pepper grinders or tea canons.

Due to its fast-paced action, quick kills and lots of explosions, this shooter is reminiscent of old-school death match games but provides a much more varied gameplay experience featuring multiplayer, co-op, team and capture modes for matches of up to 8v8. Players compete in real-time against each other. When being out on a kill streak, characters' heads inflate which, on the one hand, gives additional boost to their damage but on the other makes them a bigger target for the enemy team.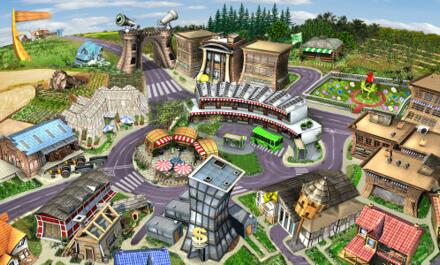 Farmerama MMO
Farmerama is a f2p browser-based, developed by Bigpoint. It is a mmorpg where you live as a humble farmer. Make the best of life and carefully tend your greatest asset: your land. Ready to play directly in your web browser, set your field, where there's a farmhouse, barn, mill, water tower and manure pile on this field for you to use. Breathe in the fresh country air and starting farming. There's lots of work to be done and no time to rest! Your field is divided into a grid. On this grid, you can farm your land, plant trees or raise animals (see "Livestock" for more info about animals).

Rising Cities MMO
Rising Cities is a free-to-play browser-based construction/management MMO, produced by Bigpoint, which will let you became a virtual mayor who have to build and manage his very own city. But getting to the top is long and arduous. Only with proper planning, good resource management and a consciousness for the well-being of your citizens you will become a powerful and respectful mayor.

In order to progress in the game, players will have to create healthy living spaces for their residents, collect rent and invest in industry, power generation plants, transportation systems and a plethora of additional constructions essential for a flourishing metropolis. Just like a real city, their online metropolis requires a vast amount of resources and energy.

MiraMagia MMO
MiraMagia is a mmorpg browser based developed by Travian Games. The game is completely free and let the player to choose from four classes to play: Mage, Druid, Sorcerer and Shaman.

In game there are plenty things to manage your character in the best way.

The player will have a house, a garden and a little field where he can farm several types of flowers and vegetables.

Also the player will have a pet that he must to nurse in every aspect.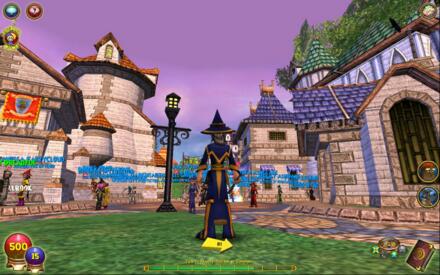 Wizard101 MMO
Wizard101 is an online, multiplayer, Wizard school adventure game with collectible card magic, wizard duels, and far off worlds! The game allows players to create a student Wizard in an attempt to save Wizard City and explore many different worlds.

Search WonderHowTo for the latest Wizard 101 tricks, cheats, hacks, and tips.

Enjoy with Wizard101









Angels Wrath MMO
Set in a floating fantasy world and developed by Lekool Inc, Angel Wrath is a free-to-play MMORPG playable directly in your browser. Players develop their characters through spirit training, quest exploring and skill learning while making new friends, participating in various social events, teaming up to fight against monsters and NPC bosses and enjoying the game's cute and adorable styled characters, simple game play and compelling storyline. They will also have special mounts, which let them adventure through the game's floating world, and thanks to their wings, they can look more beautiful, flying higher into hidden places. Boasting a new graphic engine, many experts believe Angels Wrath to have the best graphics out in the browser-based ARPG genre.

Neverwinter MMO
Developed by Cryptic and based on the popular Dungeons & Dragons's setting: the Forgotten Realms, Neverwinter is a free-to-play action MMORPG where epic stories, action combat and classic roleplaying await those heroes courageous enough to enter its immersive world. You will have the chance to live countless adventure in several locations, from the besieged walls of the city to subterranean passageways in search of forgotten secrets and lost treasures while exploring and defending one of the most beloved cities from the Dungeons & Dragons Forgotten Realms Campaign setting as it rises from the ashes of destruction.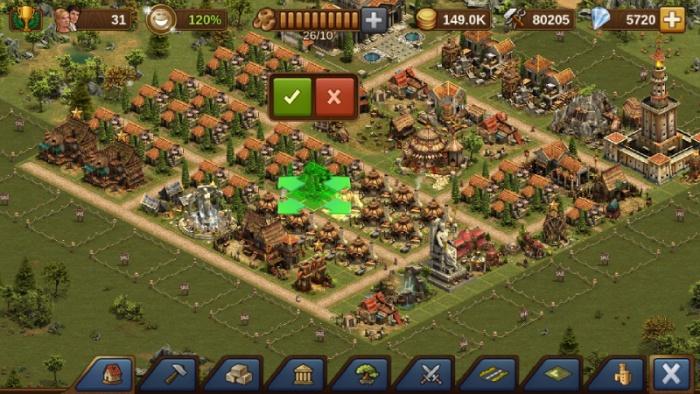 Forge of Empires MMO
Starting as a tribal leader in the Stone Age and advancing to the Late Middle Ages and even beyond, Forge of Empires is a classic city/empire management strategy game developed by InnoGames. This free to play browser MMORTS puts you in charge of your own city that you have full control over and from which you will grow and expand your mighty Empire to continent the world over. As you meet new rulers of foreign lands and covet their territories and the resources they yield, you must decide whether to gain them through diplomacy, trade or warfare.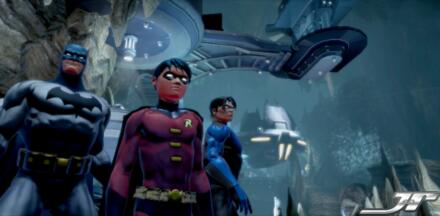 DC Universe Online MMO
Developed by Sony Online Entertainment DC Universe Online is an action packed free to play MMORPG true to its comic book roots. Available on both PC and Playstation3 you get to step into the rich world created by generations of DC comics and be part of its history as you fight as either superhero or super villain, battling to either save or conquer the world. With your customised DC-style character you'll set out on your own personal story driven adventure, written by many famous DC comic book writers, and visit famous locales such as Gotham City and Metropolis. Set in the present day the main story-arc revolves around a future Lex Luthor bringing a warning to Superman, Batman and Wonder Woman explaining of a huge final war between the superheroes and villains manipulated by mega arch-villain Brainiac who is set to conquer Earth. On your journey you will interact with and fight alongside or against over 150 superheroes, villains and famous faces from the DC Universe in this battle for the future of humankind.

More free MMORPG Games -> 1 | 2 | 3 | 4 | 5 | 6 | 7 | 8 | 9 | 10 | 11 | 12 | 13 | 14 | 15 | 16 | 17 | 18 | 19 | 20 | 21 | 22 | 23 | 24 | 25 | 26 | 27 | 28 | 29 | 30 | 31 | 32 | 33