free multiplayer games
playable mmorpg
More Free games -> 1 | 2 | 3 | 4 | 5 | 6 | 7 | 8 | 9 | 10 | 11 | 12 | 13 | 14 | 15 | 16 | 17 | 18 | 19 | 20 | 21 | 22 | 23 | 24 | 25 | 26 | 27 | 28 | 29 | 30 | 31 | 32 | 33 | 34 | 35 | 36 | 37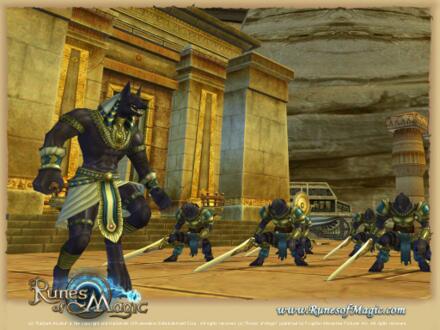 Runes of Magic MMO
Runes of Magic is a FREE fantasy MMORPG (Free MMORPG Game) without monthly costs and free to download. Dive into Taborea, a magical world full of wonders and ancient mysteries. Meet mythical and dangerous creatures and solve the puzzle of the long perished kingdoms.

Features

• Free2play: no monthly fees, free download

• Extensive dual class system (six primary and secondary classes)

• Versatile spell and attack combinations

• Enthralling background story

Andromeda 5 MMO
Andromeda 5 is a sci-fi space browser game developed by XS Software and playable on a number of platforms like PC, MAC and iPad. In this game you can explore the beauty of 20 magnificent galaxies, fighting anyone from harmless freelancers, traders and space droids to the deadliest pirates, assassins and battlecruisers while playing in different modes ranging from free-for-all battles to team-based games and improving your pilot with more than 30 skills.

Hero Zero MMO
Hero Zero is a free to play flash based browser game that lets the player take on the role of a wannabe fledgling superhero; starting out as your average Joe type neighbourhood watch who does little more than save kittens from trees and helps old people cross the road, in time your hero will be in every villains' nightmares! Begin your journey and watch as your hero escapes their sleepy little town and heads out into the big wide world of gangsters, thugs and criminal masterminds.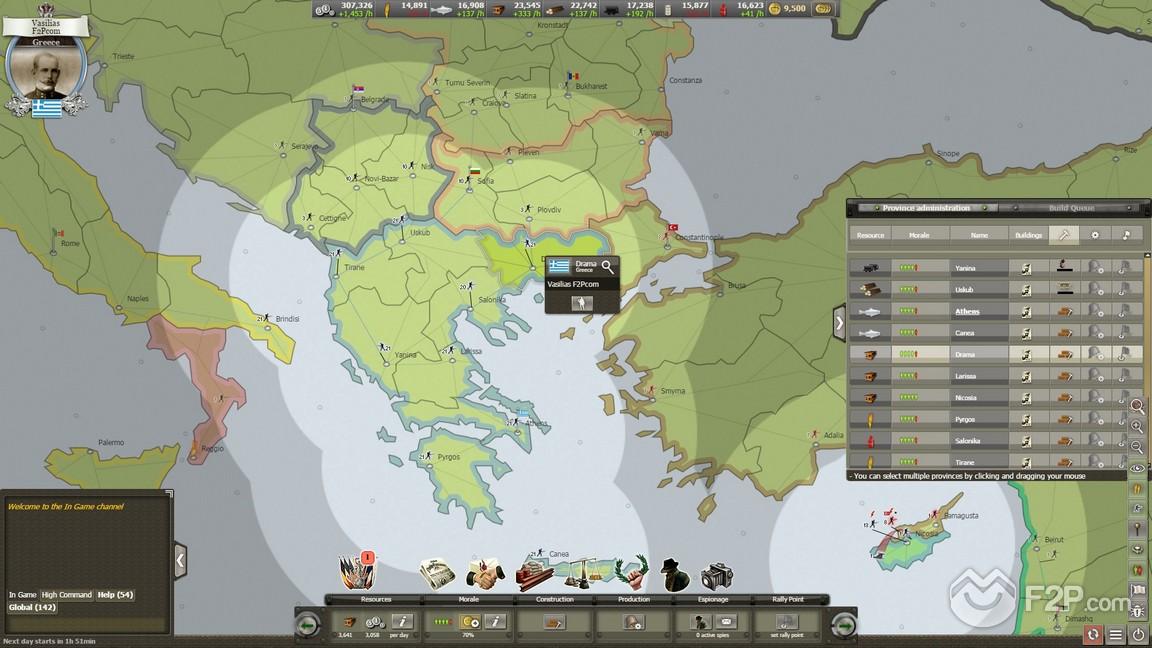 Supremacy 1914 MMO
Developed by Bytro Labs UG for internet browsers, Supremacy 1914 is a free to play, real time strategy MMORPG for internet browsers where players become head of a mighty nations in precarious Europe after the turn of the century. They face the challenge to become the undisputed sovereign leaders of the whole continent using smart diplomacy or simply the brute force of his glorious armies.

With a sophisticated AI, Supremacy ensures fun even in rounds with less than 30 participants. The duration of one round varies between four to eight weeks. You play on a map where units move continuously instead of being listed in tables, like in most browser games. It features 30 playable nations and intelligent computer-controlled opponents, units move in real-time on a historic map, extensive province upgrading, resource trading, and diplomacy, unique spy features and a ranking system.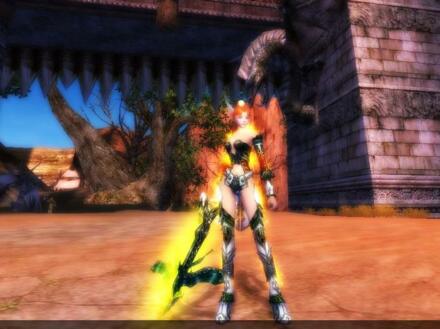 Perfect World MMO
Perfect World is one of the hottest and most played MMORPGs of this genre. Featuring a full 3-Dimensional environment with excellent environmental effects, graphics and gameplay, it is set to bring online gaming to the next level.

Based upon a collection of ancient Chinese mythology, culture and history, the world of Perfect World is a blend of fantasy and adventure. With a diverse array of beautifully rendered NPCs and monsters throughout the world of Perfect World, exploring the environment always yields something new and exciting.

Soldier Front 2 MMO
Soldier Front 2 is a MMOFPS developed by Dragonfly GF Co Ltd for Windows that takes place in an alternate future timeline in which the nations of the world have been pulled into a new cold war and an alien species named Xanthids have arrived to the Earth. The game delivers stunning graphics, tightly balanced team warfare and a huge variety in gameplay and customization options.

Soldier Front 2 has multiple game modes that allow players to team up against one another and ensures that the team-based action is always fresh and exciting. These game modes include the typical death match and capture point modes as well as a unique MOBA-style map and a co-op battle that pits players against waves of attacking aliens. In addition, the game includes lots of different maps and game scenarios which allow players to play hundreds of different matches.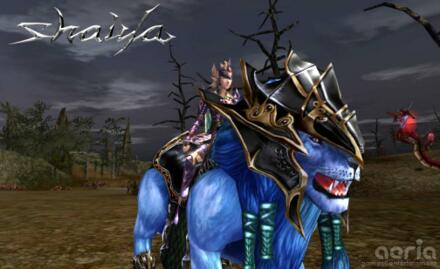 Shaiya MMO
Shaiya is one of the most populated free2play and is completely localized in several languages: english, deutsch, french, turkey, poland, spanish, portuges and italian.

Inside the game there are four playable classes: Human, Elfs, Vail and Nordein, all with their features.

There are also four different classes to play: Defender, Fighter, Priest and many others that depends on which race belongs your character. Each of these classes are like the main roles in the other games: Tank, DPS and Healer.

Stronghold Kingdoms MMO
Developed by Firefly Studios Stronghold Kingdoms is a client based strategy game set in the medieval Europe; an age of castles and kings. Free to play the game is a persistent MMORTS that brings together thousands of online opponents to battle it out for power and glory through diplomacy, trade and conquest.

An interactive World Map shows everything that is currently happening in the world; the resources, world features and other villages (other players) that are near their own. Players start with basic buildings in their village and some initial which are needed to construct new buildings, and food that is used to feed the peasants that run your village day to day. Over time your village will expand and new buildings will become available.

Guns and Robots MMO
Developed by Masthead Studios, Guns and Robots is an engaging free-to-play MMO shooter for Windows. The game offers an inventive character design and an almost endless list of customization features, and combines fun art with nearly unlimited gameplay, allowing players to move freely all over the maps, engage in battles, climb up the rankings and unlock various achievements. The incredible battle mechanics combined with funny looking robots add a whole new perspective to the genre. Moreover, you will be able to choose your equipment from a huge variety of weapons and over 150 different parts.

Planetside 2 MMO
Developed by Sony Online Entertainment Planetside 2 is one of the newest and largest MMOFPS's on the market. Set on the world of Auraxis players will go head to head in a three way faction war in a battle for territory and resources. Play as the Vanu Sovereignty who with their developed alien techs seeks to dominate the Auraxis as they search for ancient artifacts scattered across the planets' surface. Enlist as one of the faceless oppressed Terran Republic whose authoritarian dictatorship look to bring law and order through force. Sign up to the New Conglomerate; the rag tag bunch of loosely bound dissidents that fight directly against the Terran Republic as freedom fighters, rebels and terrorists. With a number of different features such as in game squad voice chat, world and vicinity text chat, XP gaining to increase Battle Rank and unlocking new certifications for weapons and improvements, Planetside 2 is more than just your typical MMOFPS.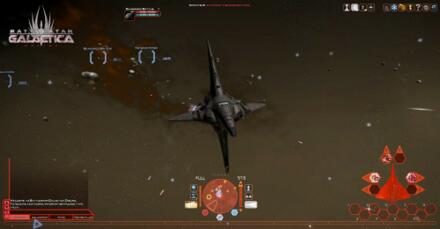 Battlestar Galactica Online MMO
Developed by Bigpoint for internet browsers, Battlestar Galactica Online is a free to play browser MMORPG which puts you in the cockpit of a spaceship as human or Cylon to join the battle between man and machine across the galaxy, with intense space combat and cutting-edge 3D graphics. There are multiple ships to command, with a huge variety of upgrades and customisation choices. Also, varied progression options that offer the freedom to create your ideal Battlestar Galactica character.

Panzar MMO
Based CryEngine 3 and developed by Panzar Studio for Windows, Panzar is a unique free-to-play online multiplayer action MOBA game. In this game two teams of players against each other, fighting for victory in a variety of game modes, such as Siege, Domination or King of the Hill. Players are able to command their character, chosen from 8 different classes, in fierce and ruthless combat.

A brutal and fast paced action combat system awaits you in this game. You can attack and block to defend yourself and to do this you can use regular attacks and power attacks which cause much more damage, while blocking enemy attacks in order to survive. The block protects the character from melee and ranged damage, and the character of different classes can block different amount of damage. Moreover, you will be able sprint to quickly approach to the enemy or retreat from the most dangerous situations.

More free MMORPG Games -> 1 | 2 | 3 | 4 | 5 | 6 | 7 | 8 | 9 | 10 | 11 | 12 | 13 | 14 | 15 | 16 | 17 | 18 | 19 | 20 | 21 | 22 | 23 | 24 | 25 | 26 | 27 | 28 | 29 | 30 | 31 | 32 | 33 | 34 | 35 | 36 | 37