Free Online Multiplayer Games
Page 7
More Free games -> 3 | 4 | 5 | 6 | 7 | 8 | 9 | 10 | 11
Hero Zero MMO
Hero Zero is a free to play flash based browser game that lets the player take on the role of a wannabe fledgling superhero; starting out as your average Joe type neighbourhood watch who does little more than save kittens from trees and helps old people cross the road, in time your hero will be in every villains' nightmares! Begin your journey and watch as your hero escapes their sleepy little town and heads out into the big wide world of gangsters, thugs and criminal masterminds.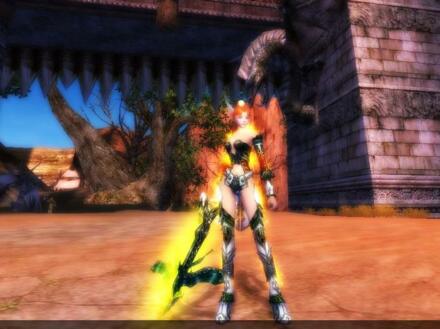 Perfect World MMO
Perfect World is one of the hottest and most played MMORPGs of this genre. Featuring a full 3-Dimensional environment with excellent environmental effects, graphics and gameplay, it is set to bring online gaming to the next level.

Based upon a collection of ancient Chinese mythology, culture and history, the world of Perfect World is a blend of fantasy and adventure. With a diverse array of beautifully rendered NPCs and monsters throughout the world of Perfect World, exploring the environment always yields something new and exciting.

Stronghold Kingdoms MMO
Developed by Firefly Studios Stronghold Kingdoms is a client based strategy game set in the medieval Europe; an age of castles and kings. Free to play the game is a persistent MMORTS that brings together thousands of online opponents to battle it out for power and glory through diplomacy, trade and conquest.

An interactive World Map shows everything that is currently happening in the world; the resources, world features and other villages (other players) that are near their own. Players start with basic buildings in their village and some initial which are needed to construct new buildings, and food that is used to feed the peasants that run your village day to day. Over time your village will expand and new buildings will become available.

Guns and Robots MMO
Developed by Masthead Studios, Guns and Robots is an engaging free-to-play MMO shooter for Windows. The game offers an inventive character design and an almost endless list of customization features, and combines fun art with nearly unlimited gameplay, allowing players to move freely all over the maps, engage in battles, climb up the rankings and unlock various achievements. The incredible battle mechanics combined with funny looking robots add a whole new perspective to the genre. Moreover, you will be able to choose your equipment from a huge variety of weapons and over 150 different parts.

Planetside 2 MMO
Developed by Sony Online Entertainment Planetside 2 is one of the newest and largest MMOFPS's on the market. Set on the world of Auraxis players will go head to head in a three way faction war in a battle for territory and resources. Play as the Vanu Sovereignty who with their developed alien techs seeks to dominate the Auraxis as they search for ancient artifacts scattered across the planets' surface. Enlist as one of the faceless oppressed Terran Republic whose authoritarian dictatorship look to bring law and order through force. Sign up to the New Conglomerate; the rag tag bunch of loosely bound dissidents that fight directly against the Terran Republic as freedom fighters, rebels and terrorists. With a number of different features such as in game squad voice chat, world and vicinity text chat, XP gaining to increase Battle Rank and unlocking new certifications for weapons and improvements, Planetside 2 is more than just your typical MMOFPS.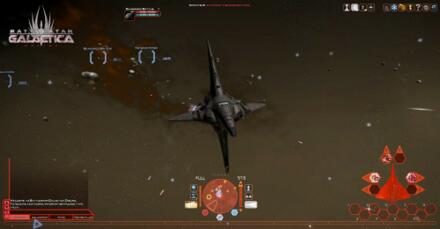 Battlestar Galactica Online MMO
Developed by Bigpoint for internet browsers, Battlestar Galactica Online (BSGO) is a free to play browser MMORPG which puts you in the cockpit of a spaceship as human or Cylon to join the battle between man and machine across the galaxy, with intense space combat and cutting-edge 3D graphics. There are multiple ships to command, with a huge variety of upgrades and customisation choices. Also, varied progression options that offer the freedom to create your ideal Battlestar Galactica character.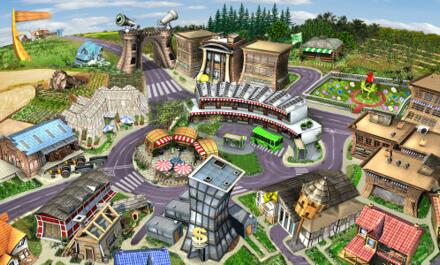 Farmerama MMO
Farmerama is a f2p browser-based, developed by Bigpoint. It is a mmorpg where you live as a humble farmer. Make the best of life and carefully tend your greatest asset: your land. Ready to play directly in your web browser, set your field, where there's a farmhouse, barn, mill, water tower and manure pile on this field for you to use. Breathe in the fresh country air and starting farming. There's lots of work to be done and no time to rest! Your field is divided into a grid. On this grid, you can farm your land, plant trees or raise animals (see "Livestock" for more info about animals).

Age of Wulin MMO
Age of Wulin is a free-to-play martial arts MMORPG developed by Snail Game set in the medieval China. The game includes 27 regions that represents all geographical areas of China, with an amazing 130 km² of open world to explore, and that doesn't even include instanced areas.

In the game players can choose between eight different factions or Schools: Beggar, Tang Clan, Scholar's Academy, Royal Guard, Shaolin, Wudang, Emei and Wanderer's Valley, and develop their characters and learn new skills. Age of Wulin does not feature the typical class or leveling system, so you can train all the skills that you want, with the restriction of the unique Internal Skills of each School.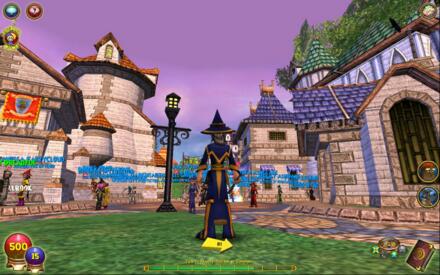 Wizard101 MMO
Wizard 101 is a Free to Play MMO RPG/TCG. Developed By: KingsIsle Entertainment

In Wizard 101 players are able to experience first-hand what it is like to be a powerful wizard in a world of fantasy and magic, targeted towards a younger audience the game is extremely focused on making a safe and enjoyable environment for children so that parents can rest easy as they lead their children to enjoy their adventures in the game. This fantasy MMORPG is a free to play experience with a quick registration process and multiple options for those who wish to purchase in game currency or subscribe to become a member, though a handful of features are restricted to non-members there is still a world of content to discover.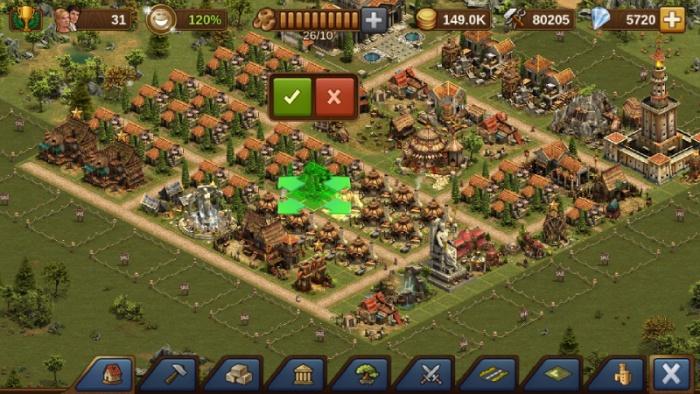 Forge of Empires MMO
Starting as a tribal leader in the Stone Age and advancing to the Late Middle Ages and even beyond, Forge of Empires is a classic city/empire management strategy game developed by InnoGames. This free to play browser MMORTS puts you in charge of your own city that you have full control over and from which you will grow and expand your mighty Empire to continent the world over. As you meet new rulers of foreign lands and covet their territories and the resources they yield, you must decide whether to gain them through diplomacy, trade or warfare.

Tribal Wars MMO
Set in the middle Ages and developed by InnoGames, Tribal Wars is a browser-based, massive multiplayer online real time strategy game which allows you to lead a medieval village to fame and power. You control a small village, striving for power, glory and fame while the population grows, production rises and trade prospers. With your help the small village will grow bigger and bigger. Every Take down your enemies and prove you are a worthy champion.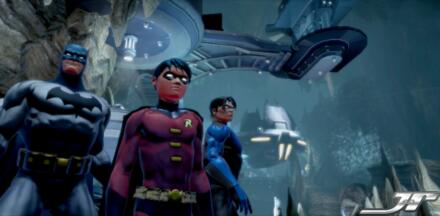 DC Universe Online MMO
Developed by Sony Online Entertainment DC Universe Online is an action packed free to play MMORPG true to its comic book roots. Available on both PC and Playstation3 you get to step into the rich world created by generations of DC comics and be part of its history as you fight as either superhero or super villain, battling to either save or conquer the world. With your customised DC-style character you'll set out on your own personal story driven adventure, written by many famous DC comic book writers, and visit famous locales such as Gotham City and Metropolis. Set in the present day the main story-arc revolves around a future Lex Luthor bringing a warning to Superman, Batman and Wonder Woman explaining of a huge final war between the superheroes and villains manipulated by mega arch-villain Brainiac who is set to conquer Earth. On your journey you will interact with and fight alongside or against over 150 superheroes, villains and famous faces from the DC Universe in this battle for the future of humankind.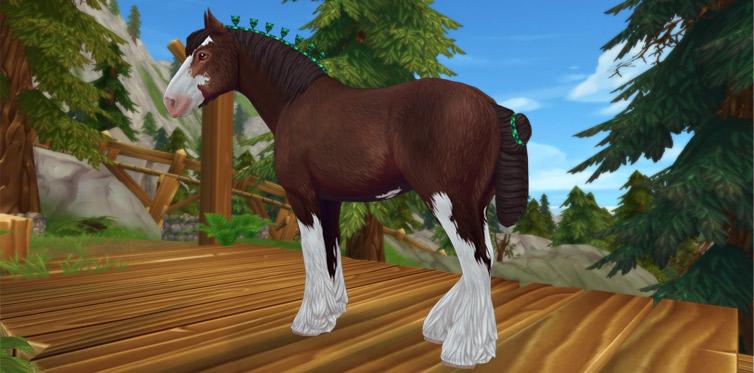 Star Stable MMO
Developed by World of Horsecraft AB, Star Stable is an MMORPG built specially for those with a passion for horses and games. This title is not only a game for girls but can be enjoyed by everyone and could easily be described as an enormous virtual role playing horse game for large numbers of players to enjoy together online. They have the chance to meet hundreds of other players to chat and help each other through the challenges and adventures Star Stable has to offer.

Wargame1942 MMO
Wargame 1942 is a military strategy browser game based in the Second World War developed by Playzo. The game gives players the opportunity to build up their base, research and develop different military vehicles and aircrafts in order to build an army to fight against the enemies. Use your army to fight against thousands of different players or use your diplomatic skills to influence the world politics and to write yourself into the history books.

More free MMORPG Games -> 3 | 4 | 5 | 6 | 7 | 8 | 9 | 10 | 11