free mmorpgs
mmorpg adventure games
More Free games -> 1 | 2 | 3 | 4 | 5 | 6 | 7 | 8 | 9 | 10 | 11 | 12 | 13 | 14 | 15 | 16 | 17 | 18 | 19 | 20 | 21 | 22 | 23 | 24 | 25 | 26 | 27 | 28 | 29 | 30 | 31 | 32 | 33 | 34 | 35 | 36 | 37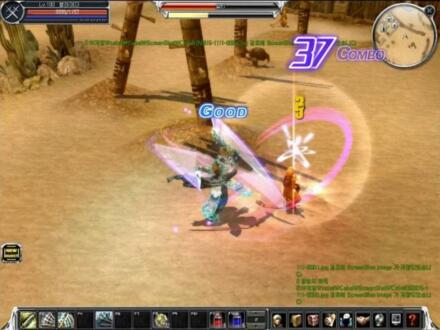 Cabal Online MMO
Developed by ESTsoft for Windows, Cabal Online is a massively-multiplayer online role-playing game, free-of-charge, with a "Cash Shop" which allows players to purchase game enhancements and useful ingame items using real currency. The game takes place in a mythical world known as Nevareth, which was destroyed by an evil entity known as the CABAL. Out of the survivors, seven "Masters" rose up, each wielding the abilities of the "Force Power". These masters taught the people, and Nevareth was rebuilt. Years later, the CABAL is plotting a return to power, and the characters of the game take up the role of heroes who battle the CABAL uprising and conspiracy. Choose your class between the six distinctive classes. Warrior (those who have inherited the very first form of "force". They practice physical strength by using force rather than manipulating it, thus being a warrior requires being more physically superior than those of the other forms of force), Force Archer (Force Archers do not move around much compared to other classes due to their unique battle style, and they wear armor such as "Battle Suit Set" from the Pastur continent, which possesses better defense than light clothing armor), Blader (Just like the warriors, bladers have very limited understanding of force, and so mainly practice physical strength and agility more than studying the knowledge of force, which requires intelligence), Force Shielder (Force Shielders specialize in short-range force control, which means that they are incapable of doing long-range attacks. However, they make up for this weakness by developing supporting magic spells which increase their attack strength by manipulating outer forces near their bodies. It's these methods which match those of the Wizard's strongest asset), Wizard (ones who have mastered the very "last form of Force", which the Sage Tower has inherited from the Honorable Age. They manipulate Force to compensate their physical weakness) and Force Blader (Since Force Bladers must be equally skillful in fencing and magic, they try to keep balance their practice in physical strength and intelligence. Although there are not yet many Magic Sword Skills introduced, still Force Bladers can use joint sword and magic skills).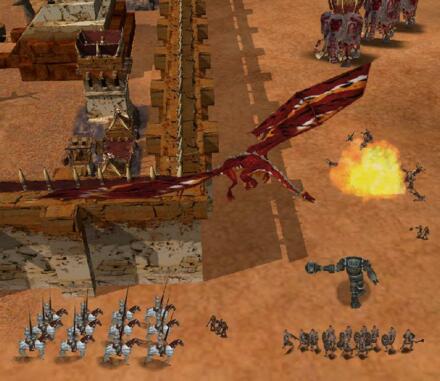 Saga MMO
Saga is persistent and played online in a massively-multiplayer environment. Every building you build, troop you buy, and piece of land you conquer remains with you as long as you play the game. That means every time you fight your friends, you won't have to rebuild your castle from scratch. It also means every time your buildings get damaged or your troops killed, they stay that way unless you repair or resurrect them. Troops gain experience over time, meaning that they move with you from battle to battle, improving their skills and finding exciting new armor and weapons to equip themselves with.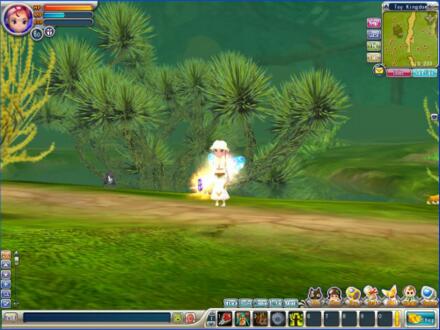 Fairy Story Online MMO
Developed by Ngames for Windows, Fairy Story Online is a 3D fantasy MMORPG set in a world of fairy tales. It is a mix of fairytale adventure and breathtaking combat.

Choose your class between: Brave (Users of magic), Naughty (melee fighters) and Sympathy (they use their magical abilities to heal their allies).

In the game, you can explore an enchanting 3D fairytale world by foot on or one of a dozen mounts; Synthesize cute pets to fortify your kill attempts in battle; or customize weapons and a range of protection clothing before engaging in battle. It features cards. All classes of cards in the game are our necessities to make better items. Cards with different attributes are embedded into the item to enhance item function, so that item can obtain corresponding attribute and its ability will enhance in different degrees.

Oh My DollZ MMO
Oh my Dollz is a browser based mmorpg where the players can create and customize their female avatar. The game has a strong social component and the community it's mainly female people. The gamer can modify their doll in each part such as: skin color, hairs, eyes, nose etc.

The player can also change the clothes of his characters buying them in over 30 shops around the game world.

Players will have also a personal house and they can modify it in every part with furnitures and much more!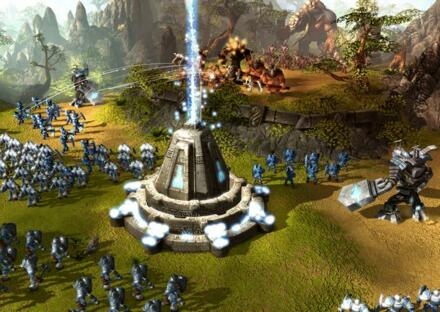 BattleForge MMO
BattleForge is a next-gen real time strategy game, in which you fight epic battles against evil along with your friends. What makes BattleForge special is that you can assemble your army yourself: the units, buildings and spells in BattleForge are represented by collectible cards that you can trade with other players.

With Play4Free you can now explore the full world of BattleForge, for free! An army of 32 units from all factions awaits your command. Lead your forces in single player scenarios now, or team up with your friends in epic co-op real time battles.
SkyRama MMO
SkyRama is a free2play mmorpg browser based, developed by BigPoint for Windows. It's playable directly from your favourite browser and let the player to rule among a whole airport, developing it, taking care of his planes, pilots and so on.

First of all the player will need to choose one nation to start and then he will connect with all others players' airports. There is also an item shop that sell a lot of in-game items to give to your pilots or to upgrade your airport and planes. The graphic is funny and cartoon-style and the gameplay is intuitive and easy.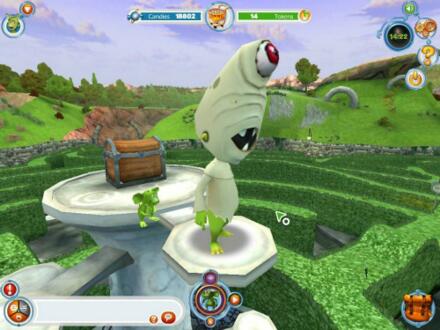 Planet 51 MMO
Developed by Ilion Animation Studios for Windows, P51 Online is a free to play Massively Multiplayer Online (MMO) game based on the animation picture Planet 51. It's an officially licensed product. It allows users to land on Planet 51, exploring it and interacting via the internet in a virtual world populated by other fans of the film.

There's loads to do at Planet 51 Online! For a start, there are hundreds of friends that you can interact with. You'll also be given dozens of challenges and missions, you'll be able to explore and discover areas and elements of Planet 51 not seen in the film, play gripping video games, personalise your avatar with endless combinations of facial details, clothes and accessories, and even take your favourite pet along with you on this wonderful adventure.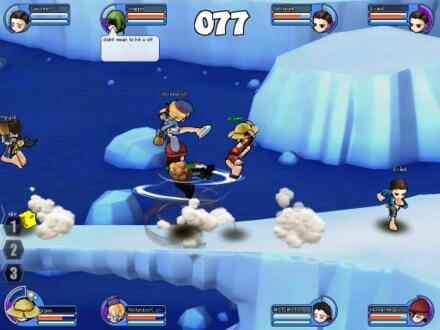 Rumble Fighter MMO
Rumble Fighter is a fighting MMA (mixed-martial arts) game, easy to pick up and fun to play.

In Rumble Fighter, players can upgrade and customise their fighter by either earning "Carats" (through winning battles), or by buying "Astros".

Gamers are invited to create an online character with a unique fighting style and virtual personality, then scrap it out, online to the bitter end against fighters from all over the World.

Pit your fighting wits against fighters across numerous feature-rich 3D environments using a wide variety of fighting techniques and in-game weapons and items.

Broken Realm MMO
Broken Realm: A Crystal Saga Chronicle is a free-to-play browser-based fantasy MMORPG set centuries after the original Crystal Saga. In this time of war and strife, players will find their beliefs and loyalties tested as they struggle to find a new and worthy ruler for Vidalia. Truth and honour are no longer simple concepts as family members resort to murder and theft to claim the crown.

The game world of Vidalia features over 20 stunning locations for players to explore, thousands of quests to accomplish and events to engage in, a captivating story line, and unique game mechanics. Regarding daily events and weekly activities, Broken Realm offers battlegrounds, treasure hunts, PvP battles, BOSS fights, delivery quests, and more. So there will always be something to do that keeps players occupied and entertained.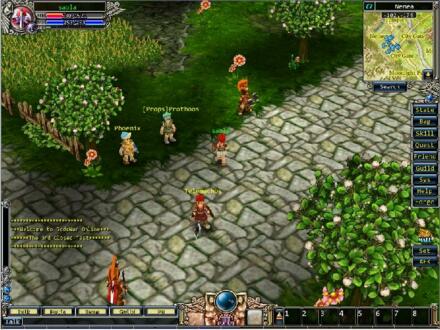 Gods War Online MMO
God's War Online is a fantasy-themed game based on Greek Mythology which trace back to the Age of the Demigods. Players will fully appreciate the Hellenistic civilization and meet all significant gods of that age in the game. Top-class artists have been working hard to improve the game's graphics and user interface which gives Gods War amazing visuals. Every scene in game presents a characteristic physiognomy, for instance, majestic Sparta City, isolated desert, forested meadow and creek, gloomy swamp and sunny beach…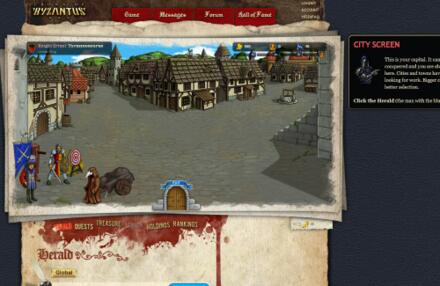 Crown Of Byzantus MMO
Crown of Byzantus is based on historical events in the 14th century but with supernatural elements based on the region and writings of medieval scholars. The player starts by building his army, unlocking new units and features as he rises through the titles of nobility. Eventually he will become embroiled in an epic war of conquest that determines the Emperor, the leading player on the server.

Crown of Byzantus is a Massively Multiplayer Browser Game of adventure, strategy and conquest. It's a game of knights contending for the throne of Byzantium, developed by Casual Continent for internet browsers. Players are knights from all corners of the world who have come to the dying Empire to claim it as their own. Combining real history with ancient legends and gameplay opportunities, Byzantus grabs Medieval Browser Wargaming by the throat. This is not a game about farming or building log cabins. This is a game of steel, gold, glory and blood.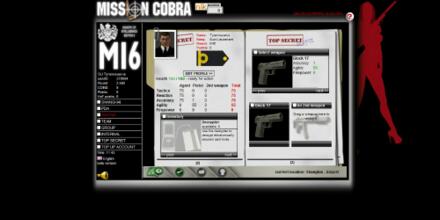 Mission Cobra MMO
Ready to play directly in your browser, Mission Cobra is free to play, browser-based, action adventure. Developed by SEAL media GmbH for internet browsers. Each mission is a challenge, as every decision you make influences the direction that the mission takes. Choose to belong to MI6, MOSSAD, BND, FSB or CIA. There are complete different missions for one of five selectable secret services and take out agents from the other services.

By order of your government you are responsible for the security of your nation. Your operations take place all over the world. Find the terrorist in Beirut or catch the drug baron in Bogota. Use the most modern gadgets, but always be careful, your enemies are out to kill you.

More free MMORPG Games -> 1 | 2 | 3 | 4 | 5 | 6 | 7 | 8 | 9 | 10 | 11 | 12 | 13 | 14 | 15 | 16 | 17 | 18 | 19 | 20 | 21 | 22 | 23 | 24 | 25 | 26 | 27 | 28 | 29 | 30 | 31 | 32 | 33 | 34 | 35 | 36 | 37