free mmorpg games
Page 6
More Free games -> 2 | 3 | 4 | 5 | 6 | 7 | 8 | 9 | 10
Neverwinter MMO
Developed by Cryptic and based on the popular Dungeons & Dragons's setting: the Forgotten Realms, Neverwinter is a free-to-play action MMORPG where epic stories, action combat and classic roleplaying await those heroes courageous enough to enter its immersive world. You will have the chance to live countless adventure in several locations, from the besieged walls of the city to subterranean passageways in search of forgotten secrets and lost treasures while exploring and defending one of the most beloved cities from the Dungeons & Dragons Forgotten Realms Campaign setting as it rises from the ashes of destruction.

Heroes of the Banner MMO
Heroes of the Banner is a F2P Tower Defence MMO browser game, deeveloped By: R2 Games.

Heroes of the Banner is an exciting free to play MMO set in a fantasy realm and focuses on players having to defend their villagers from hordes of rampaging enemies. Using traditional fantasy elements such as orcs and Demons the game also touches upon aspects of Norse mythology with a variety of Heroes and deities from the Norse mythology being summoned as powerful heroes to help the people in their darkest hour. The game can be accessed easily through the publisher's official website after a registration and then played directly in player's web browsers with no need for a client download.

Tiny Mighty MMO
Tiny Mighty is a free to play browser based RPG style MMO where players must play as a miniature hero and advance through various quests and combat stages to progress the story driven content, acquiring new hero team mates along the way and fighting greater and more challenging enemies. The games' main characters are imitations of official Marvel characters such as Captain Mars (Captain America), Hunk (a blue version of Hulk), Maroon Witch (Scarlet Witch), Black Spider (Black Widow), Hunter (Hawkeye) and more. Graphically the game adopts a cartoonish style with the characters being small fat versions of their Marvel hero copies, set to a colourful backdrop and accessible through web browser. The game has a variety of social features including world chat channel to talk with other players and an integrated friends list to keep in touch with new people you meet.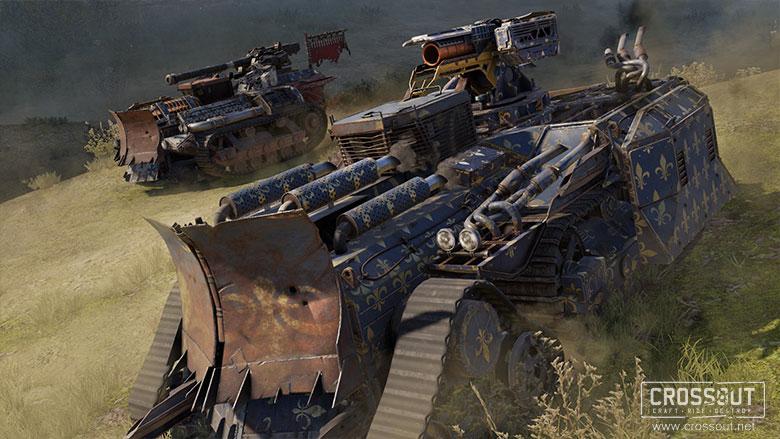 Crossout MMO
Crossout is a great F2P MMO Shooter developed by Targem Games and published for Gaijin.

Crossout is a free to play post-apocalyptic MMO shooter where players are able to construct and salvage their own dystopian vehicles of war from scrap and spare parts and battle against other real world players for domination. With hundreds of parts to collect and use players have an exceptional amount of customization and freedom to build their own completely unique battle machines to whatever look they prefer and equipped with all manner of gadgets, components and weapons.

Rainbow Saga MMO
Rainbow Saga is a F2P MMO RPG Browser game developed by NGames.

Rainbow Saga is a free to play browser-based RPG where players can explore a vast realm as one of three different classes as players embark on an epic quest as the Chosen One. During the game players will unlock all manner of different skills and items that will make them grow in power so that they can take on more difficult challenges, quests and instances and even engage in PVP with players from around the world. The wonderfully designed graphics use a chibi/anime style and are accompanied with a pleasant soundtrack and simple interface and basic controls.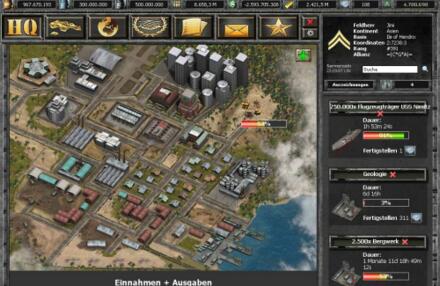 Desert Operations MMO
Desert Operations is a free to play military Strategy Browser-based Game where you fight as the Ruler of a small country against thousand other players or make allies with them through clever diplomacy. Developed by Playzo GmbH for Internet web browsers and ready to play in your browser directly. Raise your influence on the world politics by creating alliances or making war declarations. Found alliances, so you and your allies can fight against your enemies. Trade with your allies and spy on your enemies.

Legends of Honor MMO
Legends of Honor is a free to play browser based MMO set in a medieval realm where players take on the role as ruler over their own keep and lands, responsible for seeing the rise and advancement of their house and making them an influential power. Players are able to align themselves in one of three growing factions locked in an endless feud as they battle for survival and supremacy, players will be tasked with building up their own castle and army to defend their territories and use them to expand their borders.

Hazard Ops MMO
Hazard Ops is a Free to Play Online Shooter developed by Yingpei Games

In Hazard Ops, the world has been exposed to terrifying creatures, into dimensional cyborgs, mythological beasts and undead zombies that now walk the earth since the advent of a new portal technology that has opened up the world to all manner of terrifying threats. As a member of an elite group of mercenaries you are tasked with subduing these threats in the closing the portals down, using your skills, gear and know how to fight against the biggest threats that the world has ever seen.

Lunaria Story MMO
Lunaria Story is a 2D side scrolling browser MMORPG developed by R2 Games, which takes players to the colorful and vibrant world of Lunaria, where powerful Tablets of Power, gifted by the gods have been stolen and corrupted, and where the players mission is to find the evil forces behind what's going on, and put a stop to them.

In the game you can embody 3 distinct classes, each with unique skills and gameplay: the Swordsman skilled in melee combat and able to cut his enemies in slices, the Hunter who uses guns and bombs to destroy their enemies and the Elementalist which is able to conjure powerful spells that turn their enemies into dust. Once you have chosen one of these classes, you can complete exciting missions, fight against all kinds of enemies, create all kinds of items, and use the pet system, with which you can train and merge your pets to make them more powerful.

Lets Farm MMO
Let's Farm is a Free to Play Browser Farm MMORPG developed by Ten Square Games.

Let's Farm allows players to step into the shoes of a farm manager, responsible for building up your own farm land and ranch in this free to play farming MMO you can choose from a wide variety of different farm buildings and unlock various produce from cattle, chickens, crops and seeds that can be sold at market or used on the farm itself. The game is easy to access with players registering on the official website and they can instantly play through their web browser without the need to download any client software.

Lets Fish MMO
Let's Fish is a Free to Play Fishing Browser MMO, developed by Ten Square Games.

Let's Fish is a free to play fishing MMO that players can access through their chosen web browser, with a quick initial registration through the official website players can be playing the game in minutes. The purpose of the game is to level up and earn access to brand new fishing gear and gradually catching new fish as you journey around the world to new fisheries on the lookout for new and rare fish. The game is extremely casual, fun and family friendly and can be played for minutes at a time or engrossing players for hours.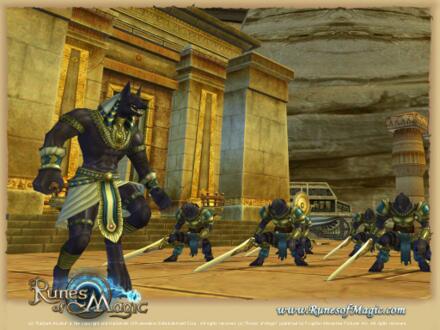 Runes of Magic MMO
Runes of Magic is a FREE fantasy MMORPG (Free MMORPG Game) without monthly costs and free to download. Dive into Taborea, a magical world full of wonders and ancient mysteries. Meet mythical and dangerous creatures and solve the puzzle of the long perished kingdoms.

Features

• Free2play: no monthly fees, free download

• Extensive dual class system (six primary and secondary classes)

• Versatile spell and attack combinations

• Enthralling background story

KingsRoad MMO
KingsRoad is a Free-to-Play Action MMORPG game, for Web Browser platafroms developed by Rumble Games.

Kings Road is a fast-paced free to play action MMO RPG that can be played directly in your web browser. Embark on an exciting journey through a beautifully designed world where players can play as three dynamic classes either solo or with friends. Unlock a variety of features as you progress through the game, master different levels and play them over again to unlock extra rewards and find out the in-depth saga that encompasses the realm of Alderstone and its people and the dark evil that threatens them.

Andromeda 5 MMO
Andromeda 5 is a sci-fi space browser game developed by XS Software and playable on a number of platforms like PC, MAC and iPad. In this game you can explore the beauty of 20 magnificent galaxies, fighting anyone from harmless freelancers, traders and space droids to the deadliest pirates, assassins and battlecruisers while playing in different modes ranging from free-for-all battles to team-based games and improving your pilot with more than 30 skills.

More free MMORPG Games -> 2 | 3 | 4 | 5 | 6 | 7 | 8 | 9 | 10