free mmorpg games
online mmorpgs games
More Free games -> 1 | 2 | 3 | 4 | 5 | 6 | 7 | 8 | 9 | 10 | 11 | 12 | 13 | 14 | 15 | 16 | 17 | 18 | 19 | 20 | 21 | 22 | 23 | 24 | 25 | 26 | 27 | 28 | 29 | 30 | 31 | 32 | 33
Absolute Force Online MMO
Absolute Force Online (AFO) is a free-to-play fast-paced tactical Shooter MMO developed by TQ Digital. Built on the Unreal Engine 3, this game delivers stunning graphics that perfectly display full-motion video effects, opening up a whole new era for visual experiences in online games. Players will join one of the two opposing factions fighting each other in never-ending skirmishes: the evil Fallen Angels and the proud Hand of Justice.

In addition to the traditional game modes such as Deatmatch, Team Deatmatch, Capture the flag, Bomb mode and Zombie mode, AFO also features several unique modes which are absolutely exclusive to this MMO providing the ultimate fighting experience. There are, for instance, the Exclusive Hero Battlefield mode, in which the character having suffered a certain number of deaths will turn into a hero with increased power and abilities, or the Arsenal mode that supplies players with better weapons each time they've killed an enemy. Choosing the unique Vehicle mode offers the opportunity to take part in exciting 5v5 helicopter fights.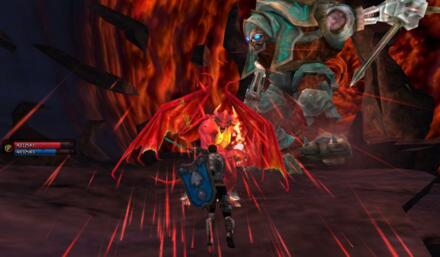 Dungeons n Dragons Online MMO
Developed by Turbine for Windows.Dungeons & Dragons Online: Eberron Unlimited is a f2p MMO which offers a unique and refreshing take when it comes to battle. Known as the Active Combat system, fighting in DDO is unlike anything you've ever seen in an MMO. DDO gives you the ability to feel the action at your fingertips as your skill is truly tested! Monsters can see and hear you, adding entirely new elements to an already advanced system — for no longer is combat relegated to simply pressing your number keys.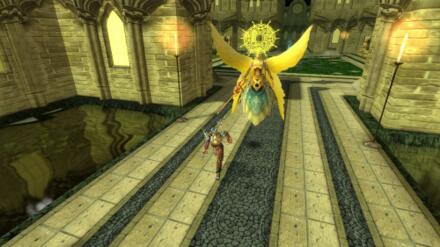 King of Kings 3 MMO
Developed by Lager Network Technologies Inc for Windows, King of Kings 3 is a free-to-play 3D online role-playing game (MMORPG) which is built around battle between players. There are plenty of ways to engage in PvP – be it in duels, open PvP, strategic attacks on other kingdoms or epic battles in which entire realms battle against each other. The different classes you can choose from are: Warrior, mage and cleric. Each one with three advanced classes: Berserker, Ranger, Knight, Sword mage, Conjurer, wizard, Scholar, Bishop and Priest.

GoodGame Empire MMO
In the browser game Goodgame Empire, the player assumes the role of a young knight who is rewarded with his own castle after successfully leading a perilous battle with the task to expand his small piece of land to an economically and militarily superior empire. In order to achieve that the budding sovereign faces manifold challenges and has to prove his strategic skills in various missions.

The game's goal is to build a bastion as large as possible and to defeat all enemies in cooperation with allied friends in order to finally rule a whole kingdom. The complete campaign with many exciting tasks is not the only challenge. Another emphasis is on the multiplayer options that offer a lot of variety. Players can support each other as sword brothers, forge powerful alliances or fight each other. The unique dynamic world map invites the player to explore the vicinity of his realm. The big map allows visiting friends or systematically planning attacks against the castles of robber barons or those of other players. Players can use spies before attacking enemies and use the information gathered to develop a more effective battle strategy. Melee and ranged fighters as well as siege tools and other military equipment can be deployed very purposefully with the complex attack and defense system. While drawing a powerful army the fortress' economic system should not be neglected so as to always have enough food, wood, stone and money in stock.

The Settlers Online MMO
The Settlers Online is a free2play browser based game published by Ubisoft. It presents a really intuitive gameplay and it takes some of the most beautiful RTS features to a browser game.

The player will need to build an empire starting from the Mayor's house and he will need to develop his city/empire. The UI is simple and intuitive and the player will learn about the game through a very well done tutorial.

Inside the game there are a lot of buildings that can be upgraded and they are useful to bring some raw materials to your settlement. The graphic part of The Settlers Online offers a great view and the graphic style is really nice and ironic. The game presents a really well tutorial and there is also the possibility to interact with the other players through a very well done chat system. There is also the possibility to make some relations with the other players trading and chatting with them. You can also build some special items that will grant you buff and other cool things that will boost your research for raw materials. You can also train some special NPCS that will discover for you some new raw material points or new zones in the map.

Edgeworld MMO
Edgeworld is a browser based MMO where your skills in management and in battle are the keys to save the galaxy! The game, easily playable with the web browser without any client to download or to install, begins with a small base located in alien ruins in which there are yet enough resources to develop an army.

There are four kinds of resources: crystal and gas (needed to create main buildings), energy and uranium (needed to train and to upgrade your army); equally there are four main actions you can carry out to develop your base: to build, to research, to research defense and to train troops. Going on playing the player can train mechs and use an academy too.

Ice Age Online MMO
Ice Age Online is a free game, directly playable from browser and set in the world of the animated film "Ice Age". To begin own "jump & run" adventure is very easy: you have only to register and log in the game web-page. Now the first thing to do is to create your character, a sloth through and through similar to Sid (main character of Ice Age), but customizable as you prefer (it's possible to create it male or female, to choose hair and some accessories). The purpose that our alter ego has to achieve is to save own pack and other friendly animals from the glaciation's hardness, collecting resources of all kinds (not only acorns… but also watermelons, ham and everything you may need to survive).

Rosh Online MMO
Developped by Galaxy Gate and published by Ignited Games, Rosh Online: The Return of Karos is a fast-paced action oriented MMORPG.

In Rosh Online: The Return of Karos, players take on the role of a hero determined to break the curse of darkness falling over the fantasy world of Asmara and ascend to ultimate glory by becoming the mythical Karos warrior. Through quests, guild clashes and large-scale player-versus-player action, Rosh Online's warriors fight to dominate the world's vital energy source, Fletta. Fletta provides the basis for the game's unique and complex alternate progression system. Alongside traditional experience point-based leveling within the game, Fletta energy can be used to increase stats, give buffs, buy resources and enchant items.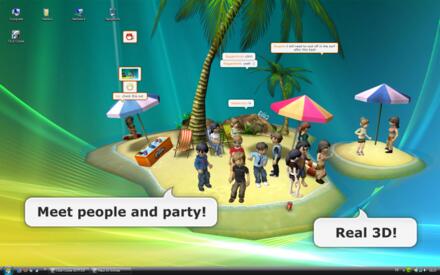 Club Cooee MMO
Club Cooee is the new slick 3D Chatworld Messenger for Windows. Come and meet your friends, chat to your heart's content, listen to your favorite music together, decorate rooms, link websites, share photos and party! It's so easy to use!

Club Cooee is a mix between a messaging program Messenger style and a chat. With the added attraction that is fully three-dimensional. The conversation occurs in real time. You can create your own environment and customize it.

DragonSoul MMO
Developed by Giant Interactive for Windows, DragonSoul is a free to play fantasy MMORPG which merges a graphics engine especially developed for this game, making possible to display the huge battles between the different eight enemy kingdoms in high resolution 3D graphics, and classical role-playing elements with an immersive story.

It features a stunning game world, five different classes, over 2,000 weapon and armour parts, six different climes with changing weather effects, epic PVP battles where the player's competence and ability to cooperate with other players of their kingdom decide on any future events, reams of quests for solo players, groups and alliances, and an additional diversity of activities such as the cultivation of crops and mining of resources, the upbringing of pets and a versatile crafting and upgrade system. But the most important feature is its political system, which acts as a inexhaustible source of motivation to players during all stages of gameplay. All players can be elected king if they are part of a guild or an alliance. If they secure a majority of votes in their fraction and also win the king's election, they can become king, the highest ranking member. To lead their kingdom as sovereign in DragonSoul, they will have to secure the honor and respect of their followers through heroic performances in epic battles.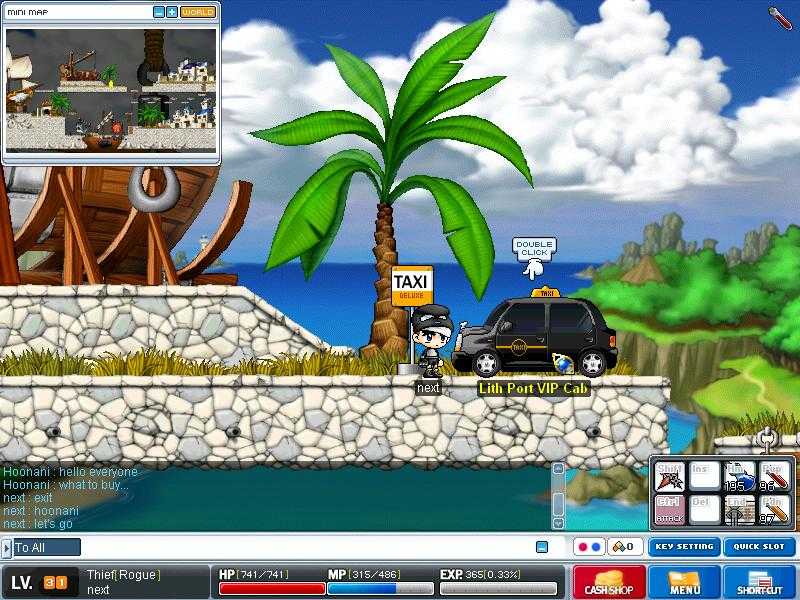 Maple Story MMO
Developed by Nexon for Windows. MapleStory is a free-of-charge, 2D, side-scrolling massively multiplayer online role-playing game. Although playing the game is free, character appearances and gameplay enhancements can be purchased from the "Cash Shop" using real money. MapleStory has a combined total of over 50 million subscriber accounts in all of its versions.
In the game, players travel the "Maple World", defeating monsters and developing their characters' skills and abilities as is typical in role-playing games. Players can interact with others in many ways, such as through chatting, trading, and playing minigames. Groups of players can band together in parties to hunt monsters and share the rewards. Players can also join a guild to interact more easily with each other.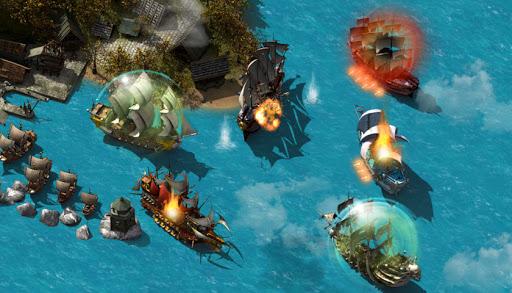 Pirate Storm MMO
Developped by Bigpoint, Pirate Storm is a pirate themed MMO playable in your Internet browser. Pirate Storm is a state-of-the-art, sea-combat game featuring highly-detailed flash graphics as well as a superb balance of PvP, PvE and guild battles.

Take command of your own ship and fight monsters, pirates and other sea scum while hunting for treasure and honor for you and your allies. Set sail and start wreaking havoc online now! Load the harpoons, turn sea monsters into chum, send your enemies to their watery graves and unleash the devastating power of your cannon fire - have your way with your opponents until all that's left is the smoldering, tattered wreckage of their ships. In Pirate Game Pirate Storm's battle for glory and gold, the end justifies the means.

More free MMORPG Games -> 1 | 2 | 3 | 4 | 5 | 6 | 7 | 8 | 9 | 10 | 11 | 12 | 13 | 14 | 15 | 16 | 17 | 18 | 19 | 20 | 21 | 22 | 23 | 24 | 25 | 26 | 27 | 28 | 29 | 30 | 31 | 32 | 33