free role playing games
interactive mmorpg
More Free games -> 1 | 2 | 3 | 4 | 5 | 6 | 7 | 8 | 9 | 10 | 11 | 12 | 13 | 14 | 15 | 16 | 17 | 18 | 19 | 20 | 21 | 22 | 23 | 24 | 25 | 26 | 27 | 28 | 29 | 30 | 31 | 32 | 33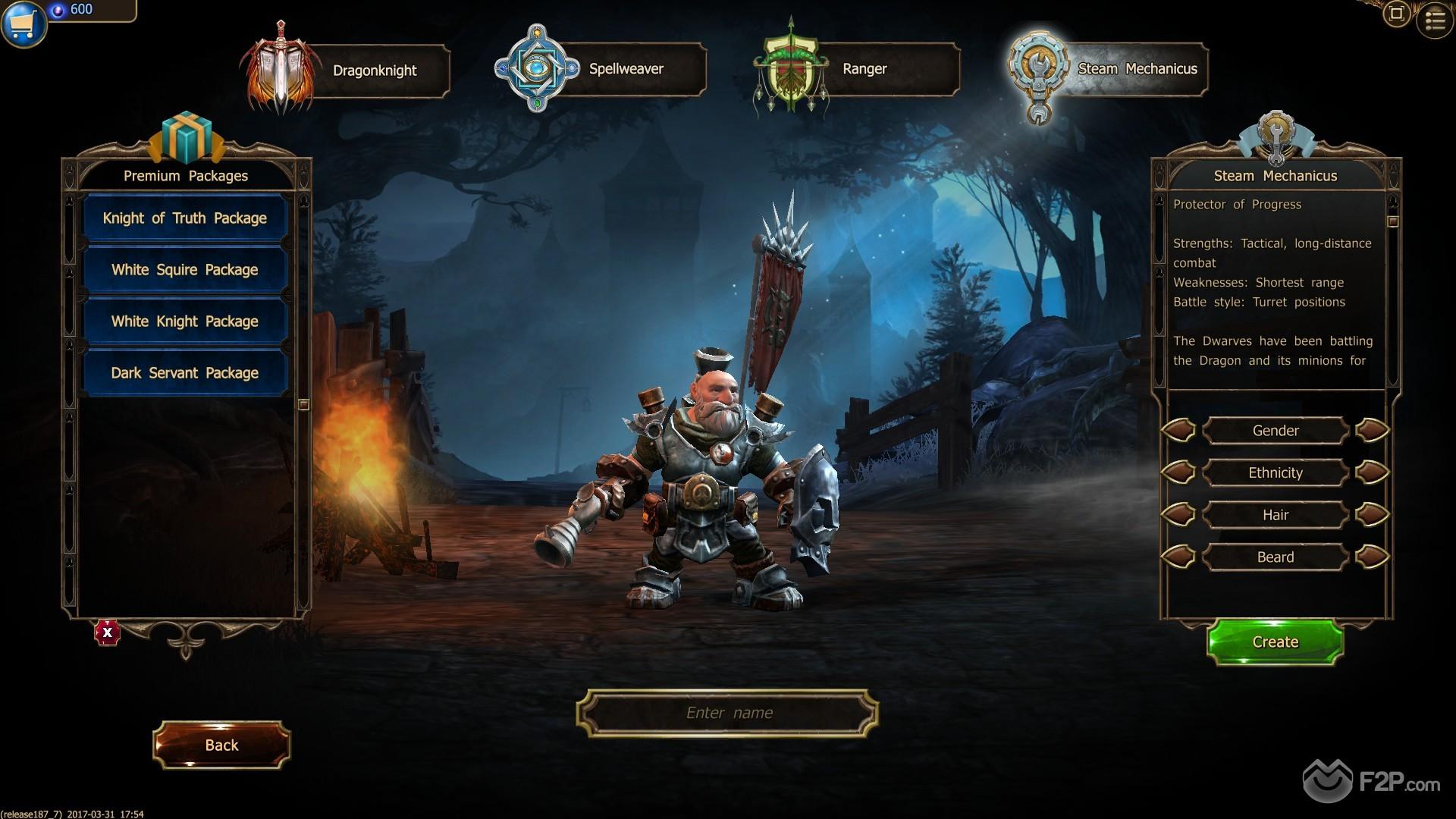 Drakensang Online MMO
Developed by Bigpoint, Drakensang Online is the first adaptation of the Drakensang saga as a free to play MMORPG browser game. This is an action role-playing game with exceptional graphics and a compelling story with rich details. Players can complete the many missions of the PVE mode or face other players in the PvP arena. The struggle for freedom and survival of humanity will lead the heroes through many landscapes and countless adventures.

Immerse yourself in the epic story and join in the massive multiplayer battles. Explore gloomy dungeons, swamps, woods and caverns either alone or in cooperation with your team of fellow fighters to destroy the mighty dragon, or go head to head against other players in the PvP arena.

Eden Eternal MMO
Developed by X-Legends for Windows, Eden Eternal is a free to play, anime graphics style, MMORPG where players will be immersed in an exotic realm of mystical beasts, robust monsters and charming villages as they help the powerful Eternal Children to unearth the secrets of the recently discovered, mysterious Soul Stone.

Guild members can create bustling villages filled with thriving marketplaces, useful training spots, and expansive community support. In the game, players unlock new cool-looking outfits by leveling each class. But if you want to customize, you can always use the in game dye system. You can choose between various pieces of your armor to color, and a pick your color out of the available options.

Shadowland Online MMO
Shadowland Online is a mmorpg browser based developed and published by ZQGame. The title can be played directly from your favourite browser and let the player rule a city and a little army.

Your city and your army can be developed and enlarged and the players must choose a starting hero, that will be the leader of the future empire.

There is the possibility to build a lot of constructions inside the city walls. The player can bring outside his army to defeat enemies or just complete some PvE missions, that will give him rewards such as money or item. The player will use this money or items to upgrade his buildings but it takes time, because the system works with real-time.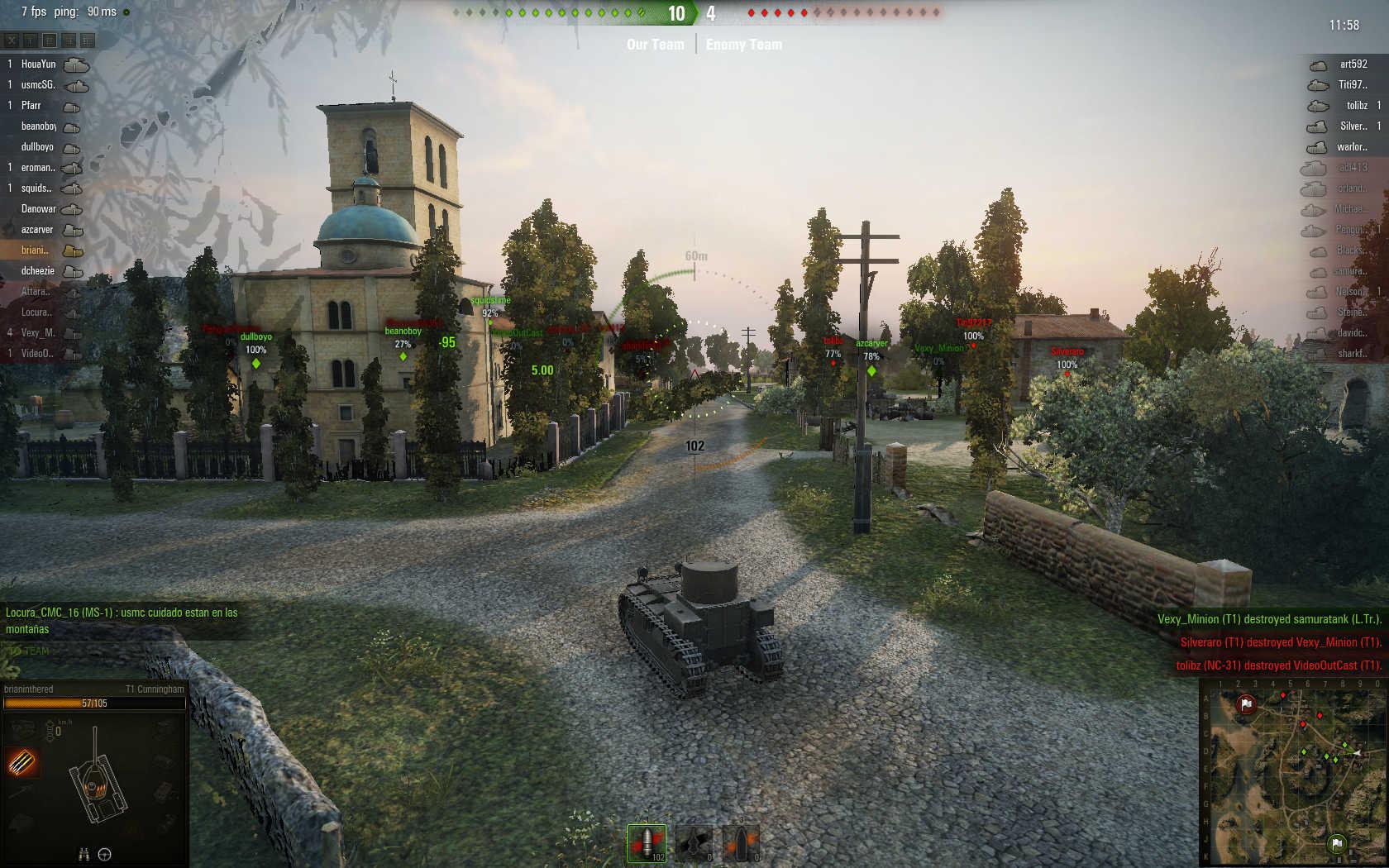 World of Tanks MMO
Developed by Wargaming.net for windows, World of Tanks is a free to play massively multiplayer online action game dedicated to armored warfare. Supported by high quality graphics and stunning audiovisual effects, provides authentic models and vehicle characteristics make you feel like a real tank commander taking part in action-packed 30 vs 30 PvP Tank battles. The game includes more than 150 armored vehicles from America, Germany, and the Soviet Union, carefully detailed with historical accuracy. A flexible system of authentic vehicle upgrade and development allows you to try any of the vehicles and weapons in the game. Whether you prefer to exhaust your foes with fast and maneuverable light tanks, make deep breaches in enemy lines with all-purpose medium tanks, use the force of giant tanks to eliminate opposing armored forces, or become a heavy sniper with long-range howitzers, each unit type has its own advantages and can be extremely effective when operated by a true tank ace.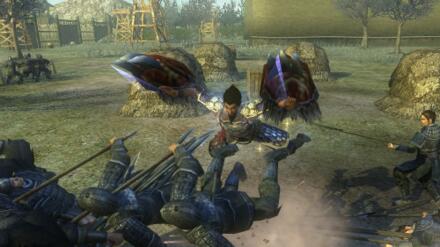 Dynasty Warriors MMO
Developed by Techmo Koei for Windows, Dynasty Warriors Online is an action free to play online 3D MMO game with tactical combat. It is set in the Three Kingdoms era of Ancient China and the beautiful graphics will transport players back into the heart of this dramatic and romantic period. This game artfully combines MMO elements with the fast paced, exciting combat players have grown love from other Dynasty Warriors titles. The action oriented gameplay is not all that common for MMORPGs and will be something that sets DWO apart from the rest.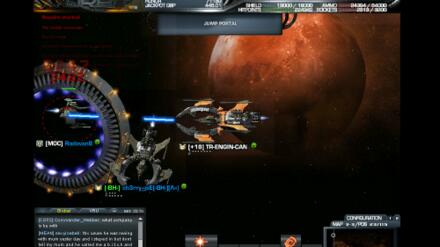 DarkOrbit MMO
DarkOrbit is a browser-based space shooter where players command a ship working for one of three major space piloting companies, exploring, mining, and conquering parts of many different galaxies. It features 10 different configurable ship types, real-time encounters with other players, and the opportunity to win prizes every month. It is one of the most popular online multiplayer games developed by Bigpoint games. First originating in German (which was the official language at first) then in the later years moved to English. It's not a space simulator, You give orders you take orders, you deliver objects, shoot down enemy ships, etc., in order to move you click to the destination you want to go to. In order to target an enemy the player clicks the enemy and presses the CTRL button. The player also has a variety of lasers and rockets to choose from. The player must also watch his/her ammunition for if he/she runs out of it he makes the player an easy target fot both NPC and enemy company pilots. Choose your Ship between Phoenix, Yamato, Leonov, Defcom, Liberator, Piranha Speed, Nostromo, Bigboy, Vengeance and Goliath. Buy yourself one with Cerdits or Uridium, two main currencies. Credits are worth a tenth of a Uridium Uriduim is worth 10 credits. Elite objects (High performence items like ships and weaponry) are never sold in credits only uridium(s).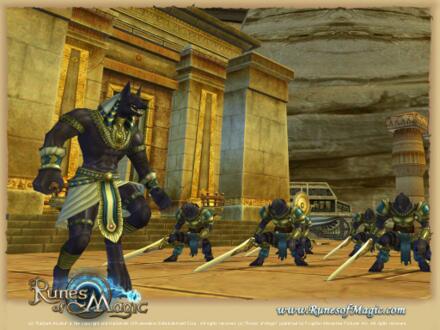 Runes of Magic MMO
Runes of Magic is a FREE fantasy MMORPG (Free MMORPG Game) without monthly costs and free to download. Dive into Taborea, a magical world full of wonders and ancient mysteries. Meet mythical and dangerous creatures and solve the puzzle of the long perished kingdoms.

Features

• Free2play: no monthly fees, free download

• Extensive dual class system (six primary and secondary classes)

• Versatile spell and attack combinations

• Enthralling background story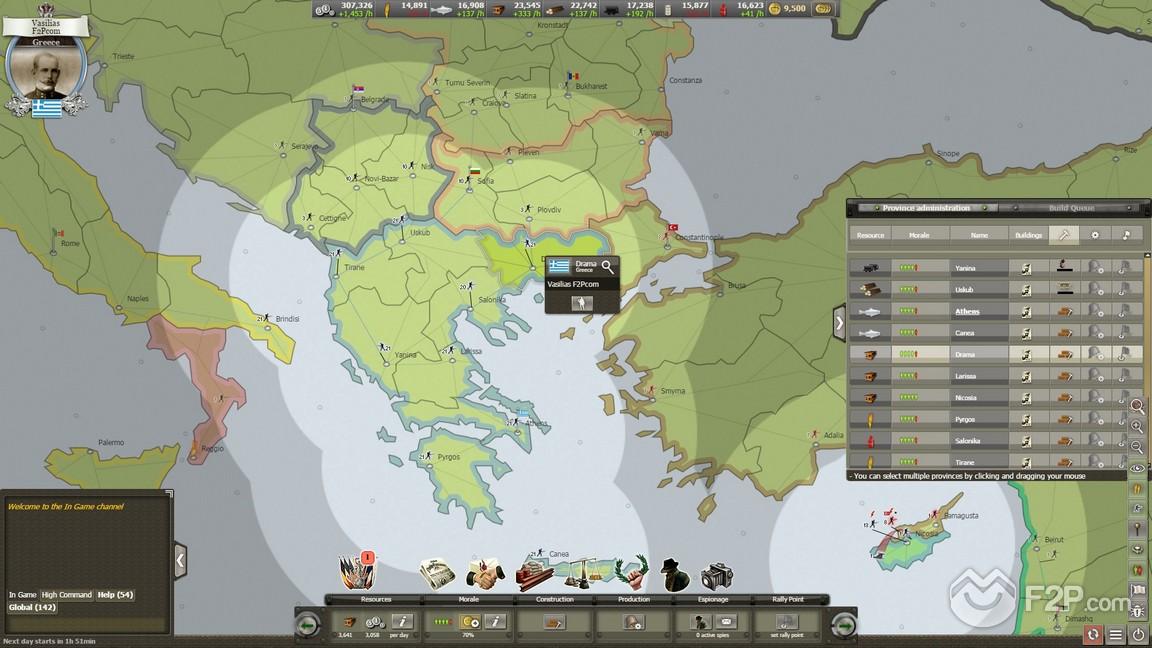 Supremacy 1914 MMO
Developed by Bytro Labs UG for internet browsers, Supremacy 1914 is a free to play, real time strategy MMORPG for internet browsers where players become head of a mighty nations in precarious Europe after the turn of the century. They face the challenge to become the undisputed sovereign leaders of the whole continent using smart diplomacy or simply the brute force of his glorious armies.

With a sophisticated AI, Supremacy ensures fun even in rounds with less than 30 participants. The duration of one round varies between four to eight weeks. You play on a map where units move continuously instead of being listed in tables, like in most browser games. It features 30 playable nations and intelligent computer-controlled opponents, units move in real-time on a historic map, extensive province upgrading, resource trading, and diplomacy, unique spy features and a ranking system.

Godsrule MMO
Developed by Gogogic, Godsrule is a cross-platform browser RTS which mixes the traditional elements of the genre with social gameplay. In this game, players are in charge of leading their fierce armies into battle, as well as managing their empire. After choosing one of the two available warring factions, players create their own clans and battle for contested territories, each holding valuable rewards and the true taste of sweet victory. In order to prevail over competitors, they must dominate contested territories, collect scarce resources, expand their land, and slay their enemies with powerful units and magnificent spells.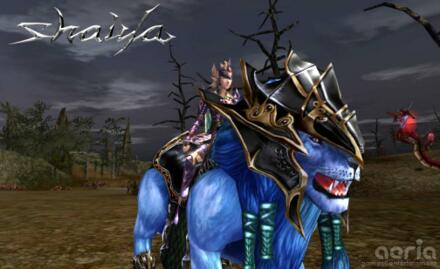 Shaiya MMO
Shaiya is one of the most populated free2play and is completely localized in several languages: english, deutsch, french, turkey, poland, spanish, portuges and italian.

Inside the game there are four playable classes: Human, Elfs, Vail and Nordein, all with their features.

There are also four different classes to play: Defender, Fighter, Priest and many others that depends on which race belongs your character. Each of these classes are like the main roles in the other games: Tank, DPS and Healer.

Stronghold Kingdoms MMO
Developed by Firefly Studios Stronghold Kingdoms is a client based strategy game set in the medieval Europe; an age of castles and kings. Free to play the game is a persistent MMORTS that brings together thousands of online opponents to battle it out for power and glory through diplomacy, trade and conquest.

An interactive World Map shows everything that is currently happening in the world; the resources, world features and other villages (other players) that are near their own. Players start with basic buildings in their village and some initial which are needed to construct new buildings, and food that is used to feed the peasants that run your village day to day. Over time your village will expand and new buildings will become available.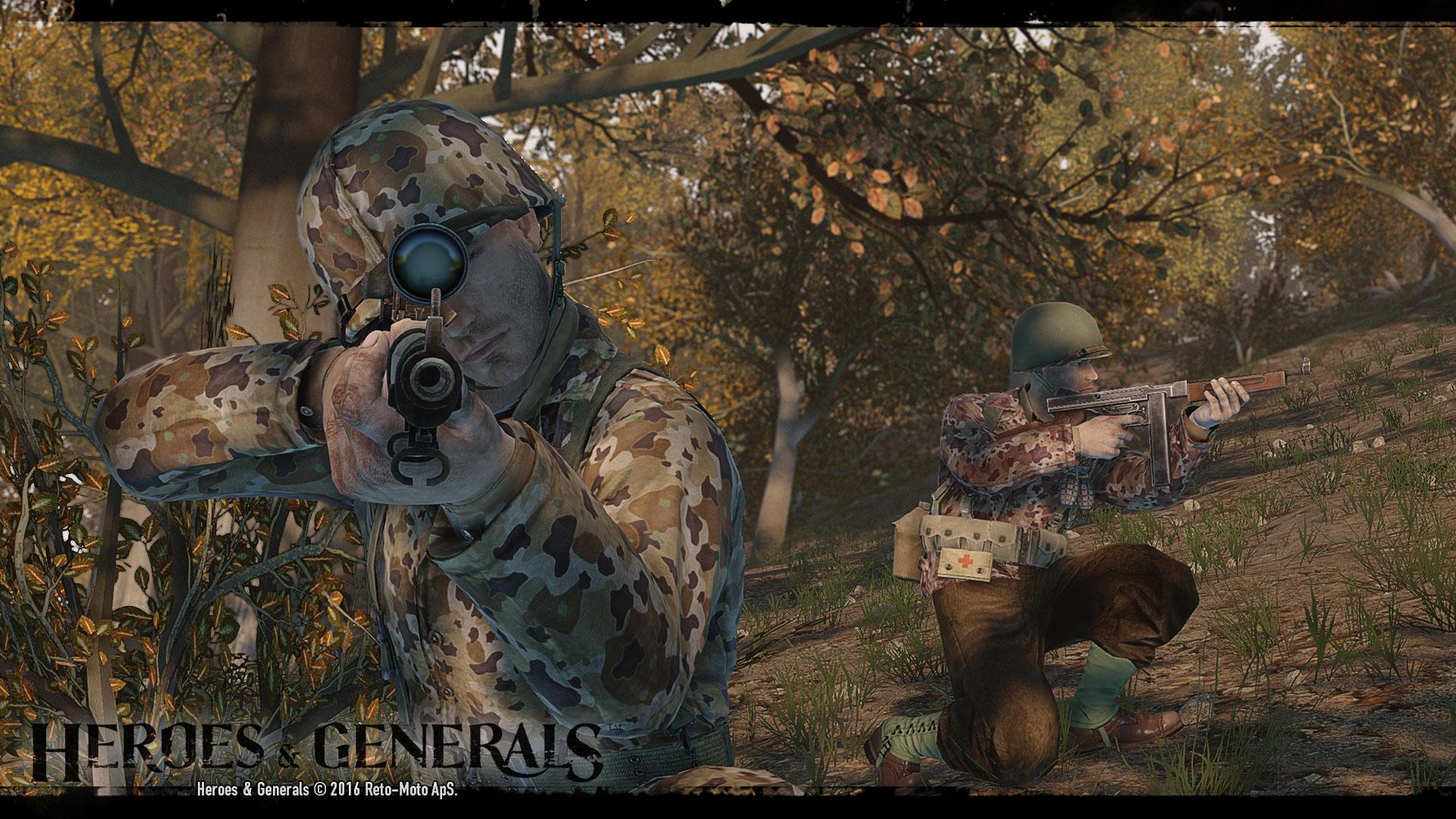 Heroes and Generals MMO
Heroes & Generals is a free-to-play cross-platforms MMO war game, developed by Reto-Moto, with totally different multiple game modes, which mixes different gameplays incorporating an action-packed FPS part with a RTS one. You can play the game as the hero on the battlefield, the officer making the tactical decisions to win the battle, the general command devising the grand strategy.

The game let you choose to join the US or the German faction. Once you have chosen a side, your game account will be locked to that faction for the remainder of the war. When the war has been concluded and one faction stands victorious, a new war will begin. You can then choose to remain on the same faction, or switch to the other one.

More free MMORPG Games -> 1 | 2 | 3 | 4 | 5 | 6 | 7 | 8 | 9 | 10 | 11 | 12 | 13 | 14 | 15 | 16 | 17 | 18 | 19 | 20 | 21 | 22 | 23 | 24 | 25 | 26 | 27 | 28 | 29 | 30 | 31 | 32 | 33