free role playing games
interactive mmorpg
More Free games -> 1 | 2 | 3 | 4 | 5 | 6 | 7 | 8 | 9 | 10 | 11 | 12 | 13 | 14 | 15 | 16 | 17 | 18 | 19 | 20 | 21 | 22 | 23 | 24 | 25 | 26 | 27 | 28 | 29 | 30 | 31 | 32 | 33 | 34 | 35 | 36 | 37
Eden Eternal MMO
Developed by X-Legends for Windows, Eden Eternal is a free to play, anime graphics style, MMORPG where players will be immersed in an exotic realm of mystical beasts, robust monsters and charming villages as they help the powerful Eternal Children to unearth the secrets of the recently discovered, mysterious Soul Stone.

Guild members can create bustling villages filled with thriving marketplaces, useful training spots, and expansive community support. In the game, players unlock new cool-looking outfits by leveling each class. But if you want to customize, you can always use the in game dye system. You can choose between various pieces of your armor to color, and a pick your color out of the available options.

Shadowland Online MMO
Shadowland Online is a mmorpg browser based developed and published by ZQGame. The title can be played directly from your favourite browser and let the player rule a city and a little army.

Your city and your army can be developed and enlarged and the players must choose a starting hero, that will be the leader of the future empire.

There is the possibility to build a lot of constructions inside the city walls. The player can bring outside his army to defeat enemies or just complete some PvE missions, that will give him rewards such as money or item. The player will use this money or items to upgrade his buildings but it takes time, because the system works with real-time.

Yitien Chronicles MMO
Yitien Chronicles is next-generation, Chinese-themed browser MMORPG developed by Reality Squared Games. The game takes place in China at the end of the Yuan dynasty, with an empire collapsing while sects of warriors are all fighting for power. The player will play as a warrior thrust into this conflict, and in whose hand is the fate of the Empire, and can revive it or allow it to collapse completely.

In the game you can fight in strategic turn-based combats, get pets and mounts, and participate in a wide variety of multiplayer events. In addition the game includes a depth character customization with their "Meridian" system

The Lost Titans MMO
The Lost Titan is a browser based massively online roleplaying game developed by ZQGame, in which players journey through the world of Aristos, a magical realm created and managed by two Titan Gods named Hyperion and Ophion.

For hundreds of years, the land of Aristos has thrived under the ruling balance of two Titans. On one fateful day, Hyperion mysteriously disappears, and the world is thrown into chaos. Journey with the protectors of light in search of the lost titan and restore order to save the world.

Naruto Saga MMO
Based around popular cartoon anime Naruto, Naruto Saga is a browser-based game that is totally free to play and can be loaded up in your Internet browser requiring no client download. With stylised graphics, interesting features and quest-based adventuring that takes you through the world revealed in the cartoon, there is much to see and do in the game.

Questing is a key element of Naruto Saga, many of the features are unlocked as players slowly progress through the levels, meaning there is always something new to work towards. After completing the first quest players get to select which genre of martial arts they wish to focus on, Ninjutsu, Genjutsu or Taijutsu, each of which have various pros and cons when compared with each other. Players can further increase their own abilities by unlocking the eight gates, each gate having its own particular stat that it will boost, players get to unlock one gate of their choosing every ten levels.

MechWarrior Online MMO
MechWarrior Online is a Free to play Tactical MMOFPS genre game, developed by Piranha Games for Windows.

A universe fuelled by war where huge skyscraper sized mechanised robots known as BattleMechs fight it out over the various worlds and landscapes for the glory of their sworn faction. True to the BattleTech lore the game is set in 3050 A.D. and utilises the story and technology available in this pre-established timeframe from the various lore canon from the MechWarrior franchise. In this tactical MMO first person shooter each player takes on the role as an infamous MechWarrior, the pilots of these enormous, devastating constructs that serve only one purpose; war.

Ultimate Naruto MMO
Ultimate Naruto is a free-to-play anime themed browser MMORPG developed by Bingyou Animation Co. Ltd and is set in the same universe as the original Naruto manga and anime series. The game gives to the players the chance to slip into the shoes of their favorite characters from the Naruto anime series and form their own path as an ultimate and powerful ninja.

The game puts players in charge of a main character that controls a team of 10 ninjas which use combat techniques, skills and seals based on the original Naruto manga and anime series. Each character has a unique combat style, with unique cool and powerful attacks, and the characters and attack animations look fantastic.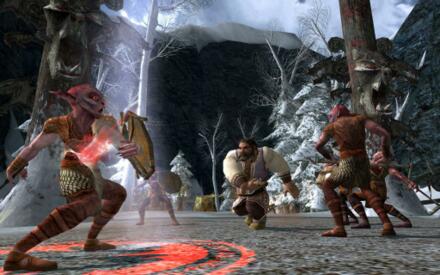 Lotro The Lords Of The Rings Online MMO
The Lord of the Rings Online (LOTRO) is the first massively multiplayer online role-playing game (MMORPG) set in the world of J.R.R. Tolkienís The Lord of the Rings. LOTRO takes place in a persistent online world populated with real and computer players that continue to function even when you turn the game off, and Free to Play MMO.

One benefit to playing LOTRO is the large player pool, which provides many options when players are looking to enjoy the game with other people. Another great benefit is the frequent updates that Turbine releases in order to expand and improve the game. However, taking advantage of this content can be difficult without a proper understanding of the game functions.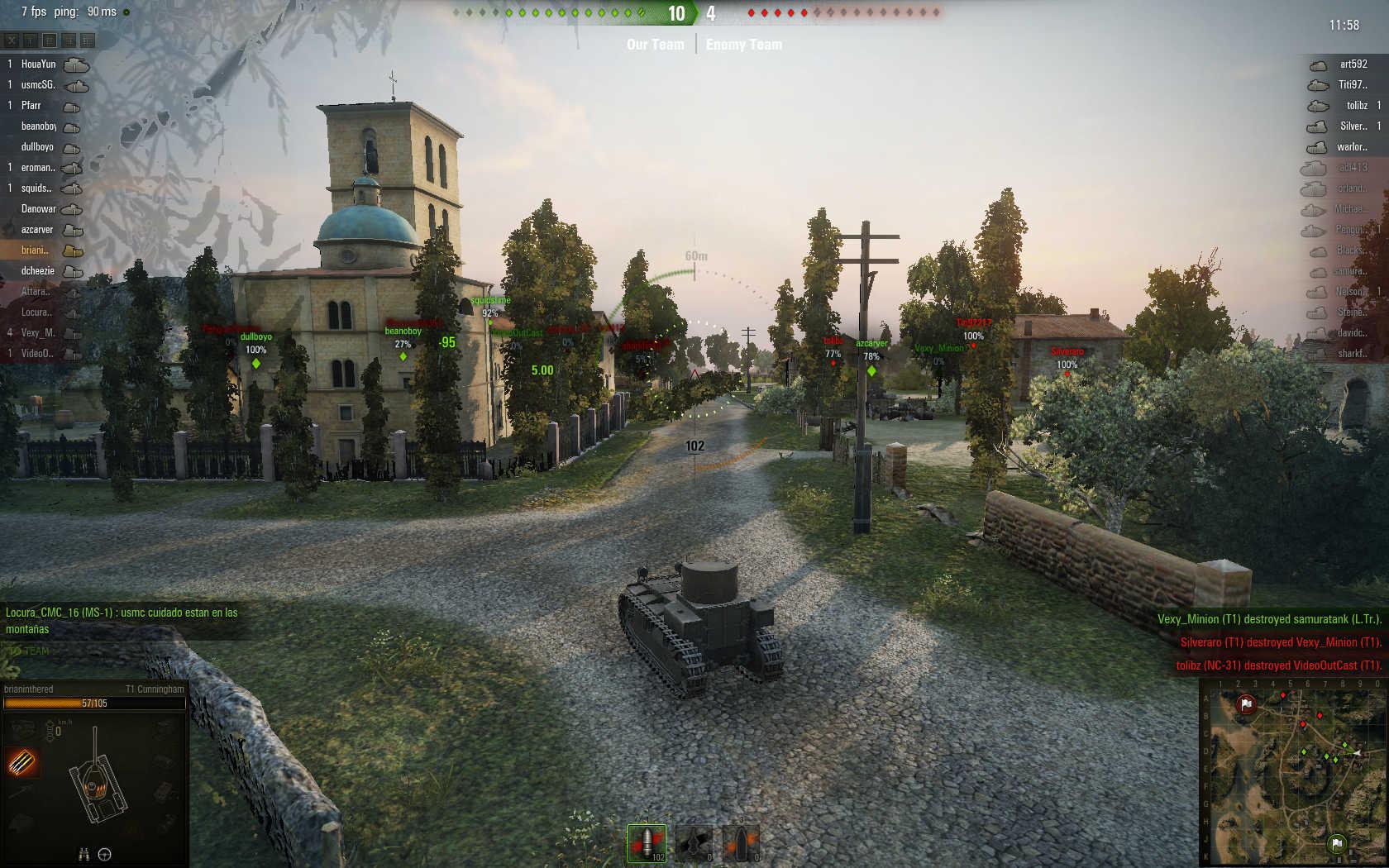 World of Tanks MMO
Developed by Wargaming.net for windows, World of Tanks is a free to play massively multiplayer online action game dedicated to armored warfare. Supported by high quality graphics and stunning audiovisual effects, provides authentic models and vehicle characteristics make you feel like a real tank commander taking part in action-packed 30 vs 30 PvP Tank battles. The game includes more than 150 armored vehicles from America, Germany, and the Soviet Union, carefully detailed with historical accuracy. A flexible system of authentic vehicle upgrade and development allows you to try any of the vehicles and weapons in the game. Whether you prefer to exhaust your foes with fast and maneuverable light tanks, make deep breaches in enemy lines with all-purpose medium tanks, use the force of giant tanks to eliminate opposing armored forces, or become a heavy sniper with long-range howitzers, each unit type has its own advantages and can be extremely effective when operated by a true tank ace.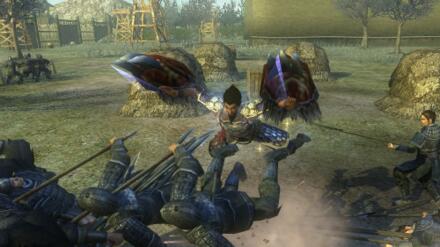 Dynasty Warriors MMO
Developed by Techmo Koei for Windows, Dynasty Warriors Online is an action free to play online 3D MMO game with tactical combat. It is set in the Three Kingdoms era of Ancient China and the beautiful graphics will transport players back into the heart of this dramatic and romantic period. This game artfully combines MMO elements with the fast paced, exciting combat players have grown love from other Dynasty Warriors titles. The action oriented gameplay is not all that common for MMORPGs and will be something that sets DWO apart from the rest.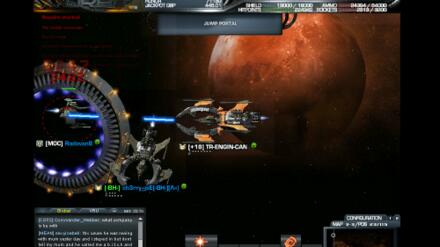 DarkOrbit MMO
DarkOrbit is a browser-based space shooter where players command a ship working for one of three major space piloting companies, exploring, mining, and conquering parts of many different galaxies. It features 10 different configurable ship types, real-time encounters with other players, and the opportunity to win prizes every month. It is one of the most popular online multiplayer games developed by Bigpoint games. First originating in German (which was the official language at first) then in the later years moved to English. Itís not a space simulator, You give orders you take orders, you deliver objects, shoot down enemy ships, etc., in order to move you click to the destination you want to go to. In order to target an enemy the player clicks the enemy and presses the CTRL button. The player also has a variety of lasers and rockets to choose from. The player must also watch his/her ammunition for if he/she runs out of it he makes the player an easy target fot both NPC and enemy company pilots. Choose your Ship between Phoenix, Yamato, Leonov, Defcom, Liberator, Piranha Speed, Nostromo, Bigboy, Vengeance and Goliath. Buy yourself one with Cerdits or Uridium, two main currencies. Credits are worth a tenth of a Uridium Uriduim is worth 10 credits. Elite objects (High performence items like ships and weaponry) are never sold in credits only uridium(s).

GoodGame Empire MMO
In the browser game Goodgame Empire, the player assumes the role of a young knight who is rewarded with his own castle after successfully leading a perilous battle with the task to expand his small piece of land to an economically and militarily superior empire. In order to achieve that the budding sovereign faces manifold challenges and has to prove his strategic skills in various missions.

The gameís goal is to build a bastion as large as possible and to defeat all enemies in cooperation with allied friends in order to finally rule a whole kingdom. The complete campaign with many exciting tasks is not the only challenge. Another emphasis is on the multiplayer options that offer a lot of variety. Players can support each other as sword brothers, forge powerful alliances or fight each other. The unique dynamic world map invites the player to explore the vicinity of his realm. The big map allows visiting friends or systematically planning attacks against the castles of robber barons or those of other players. Players can use spies before attacking enemies and use the information gathered to develop a more effective battle strategy. Melee and ranged fighters as well as siege tools and other military equipment can be deployed very purposefully with the complex attack and defense system. While drawing a powerful army the fortressí economic system should not be neglected so as to always have enough food, wood, stone and money in stock.

More free MMORPG Games -> 1 | 2 | 3 | 4 | 5 | 6 | 7 | 8 | 9 | 10 | 11 | 12 | 13 | 14 | 15 | 16 | 17 | 18 | 19 | 20 | 21 | 22 | 23 | 24 | 25 | 26 | 27 | 28 | 29 | 30 | 31 | 32 | 33 | 34 | 35 | 36 | 37