Free MMORPG Games Online
LAST FREE MMO GAMES ADDED
More Free games -> 1 | 2 | 3 | 4 | 5 | 6 | 7 | 8 | 9 | 10 | 11 | 12 | 13 | 14 | 15 | 16 | 17 | 18 | 19 | 20 | 21 | 22 | 23 | 24 | 25 | 26 | 27 | 28 | 29 | 30 | 31 | 32 | 33 | 34 | 35 | 36 | 37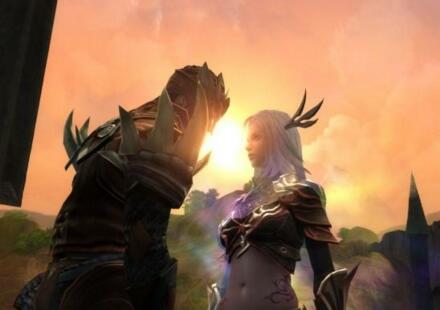 Aion MMO
Aion is a Free-to-play fantasy MMORPG developed by NCSoft. In Aion, you are a winged Elyos or Asmodian, sworn enemy races, exploring a world of breathtaking beauty ripped asunder by a celestial war. In this stunning massively multiplayer online roleplaying game, abundant solo adventures, intriguing epic group quests, challenging dungeons, and massive Legion raids hone your battle skills to new heights. Take the fight against the dragonlike Balaur invaders into Balaurea, your common enemy's homeland, to save the shattered world you love.

War Thunder MMO
War Thunder is a free-to-play flight combat MMO, developed by Gaijin Entertainment, set during World War II and dedicated to military aviation, armored vehicles and fleets. Players will take the roles of expert combat planes pilots, participating to massive historical battles against other players from all over the world.

The game is designed for a wide audience of players ranging from experienced virtual pilots to those who have never flown before. In order to provide a realistic flight sensation for players of every kind, War Thunder offers large variety of flexible and user-friendly control settings to control the flight of their aircraft and, if they wish, every single system and mechanism of it. Moreover, the game gives to players the chance to enjoy the game in their own way, using the virtual instructor, mouse & keyboard, joystick, gamepad and other devices.

World of Warplanes MMO
World of Warplanes is a free-to-play flight combat MMO, developed by Wargaming.net, set during World War II and dedicated to military aviation. Players will take the roles of expert combat planes pilots, participating to massive historical battles against other players from all over the world.

The game gives players access to dozens of detailed warplanes, that will belong to three main classes: Fighters which struggle for air dominance in dogfights, defend allies and intercept hostile machines, Heavy fighters especialized in intercept enemy ground-attack planes, as well as battering mildly defended ground objects and Ground-attack planes, which aim at destroying ground targets while trying to survive fighter attacks. Each plane is different, since it has a different maneuverability, acceleration, shielding or speed.

Neverwinter MMO
Developed by Cryptic and based on the popular Dungeons & Dragons's setting: the Forgotten Realms, Neverwinter is a free-to-play action MMORPG where epic stories, action combat and classic roleplaying await those heroes courageous enough to enter its immersive world. You will have the chance to live countless adventure in several locations, from the besieged walls of the city to subterranean passageways in search of forgotten secrets and lost treasures while exploring and defending one of the most beloved cities from the Dungeons & Dragons Forgotten Realms Campaign setting as it rises from the ashes of destruction.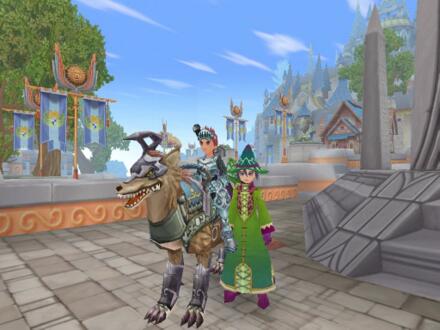 Grand Fantasia MMO
Grand Fantasia is a great game Free to Play, which combines the best elements of MMORPGs and virtual pet genre to offer players a unique gaming experience and unrivaled. Located in a large but carefully magical world, Grand Fantasia provides players with a variety of customization options to create their own heroes and mystical companions Sprite. These companions will travel with the player Sprite, collection of resources for them and even making weapons or armor!

SKILL Special Force 2 MMO
S.K.I.L.L. Special Force 2 is a free-to-play modern MOFPS developed by Dragonfly GF Co., Ltd that offers good graphics, balanced team warfare and a huge variety in gameplay and customization options with numerous weapons and equipment, varied maps and a grand selection of varying game modes.

In Special Force 2 players can choose between six elite military forces: SAS, the Special Air Service of the British Army, Delta, a special mission unit of the US Army, Spetsnaz, the special forces in Russia, GAFE, a Mexican special force, GIGN, a special operations unit of the French Armed Forces, and the UDT, elite forces of the Korean Naval Special Warfare. In the game you can customize your character through purchase of additional parts or items and features a large set of real-world weapons.

Game of Thrones Ascent MMO
Game of Thrones Ascent is a social, browser-based MMORPG developed by Disruptor Beam, which takes place in the universe of the novel series A Song of Ice and Fire by George R. R. Martin and the HBO TV series Game of Thrones. The game will allow players to take control of the head of a minor House in Westeros, and they will have to face political intrigues, betrayals, murders and marriages to become one of the most powerful houses.

The game unites both story and strategy, which allows players to enjoy intense adventures as a nobleman who aspires to bring glory to his house. To achieve this, players will have to swear allegiance to one of the major houses of Westeros: House Baratheon, House Greyjoy, House Lannister, House Stark or the House Targaryen.

Crystal Saga MMO
Developed by R2 Games Crystal Saga is a free to play fantasy MMORPG available to play directly through your browser. In this classic anime styles RPG you take the world of Vidalia where a long time ago the Undead almost conquered the lands in a final battle against the elves, humans and mages under the protection of the Mother Goddess. In a final battle the Crystal of Life ascended the Elves and Mages and destroyed the Undead, but not without the final cries of the Undead War Chief exclaiming he would have his revenge.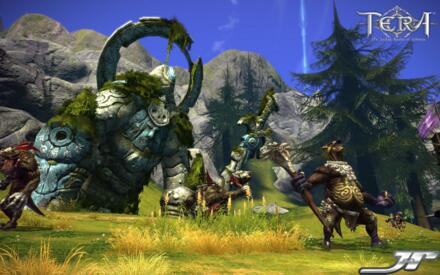 TERA MMO
TERA (abbreviation of The Exiled Realm of Arborea) is a free to play action fantasy MMORPG developed by Bluehole Studio which is set in a breathtaking world conjured by two dreaming primordial gods. The game features stunning graphics and a very intense and rewarding combat where skill, position, timing and aim determine success in combat.

TERA is a world rich in lore and dramatic stories where players embody soldiers of the Valkyon Federation who fight to forge a new future while redeem the mistakes of the past. In the game you can explore rugged mountains, across searing deserts, hazardous jungles and other lush environments.

Wartune MMO
Wartune is an action-packed, turn-based fantasy MMO developed by 7 ROAD which is free to play in any major web browser. Mixing up classic RPG elements with strategy features, it offers a unique gameplay experience. Take over the role of a hero with unique and powerful abilities determined to protect and manage his own city.


In order dive into the world of Wartune, players have to choose their character first from the three classes available: warrior, archer or mage. Together with the possibility to decide whether you want your character to be male or female, there are 6 kinds of heroes available. Depending on the character class, your hero will have different, unique abilities and skills. While mighty warriors fight their way through hordes of enemies with a sword, archers move quickly and stealthily to strike when least expected and mages cast powerful spells to create devastating forces few opponents can withstand.

Warframe MMO
Warframe is a cooperative free-to-play online action game developed by Digital Extremes for Windows and Playstation 4 that puts players in the boots of a member of the Tenno race, newly awoken after years of cryo-sleep into a solar system at war. As a Tenno Warrior players are equipped with an ancient exo-skeletal technology, named Warframe, which provides them with unimaginable power and skill.

In Warframe, players' progress by completing missions; as you complete more missions, you will eventually unlock new regions of space to explore, and gain access to powerful Warframes and Weapons. In these missions you will battle enemies and collect resources, credits, and affinity for your equipment. Sometimes you will find powerful individuals, and they will need to be dealt with to continue to even more perilous missions.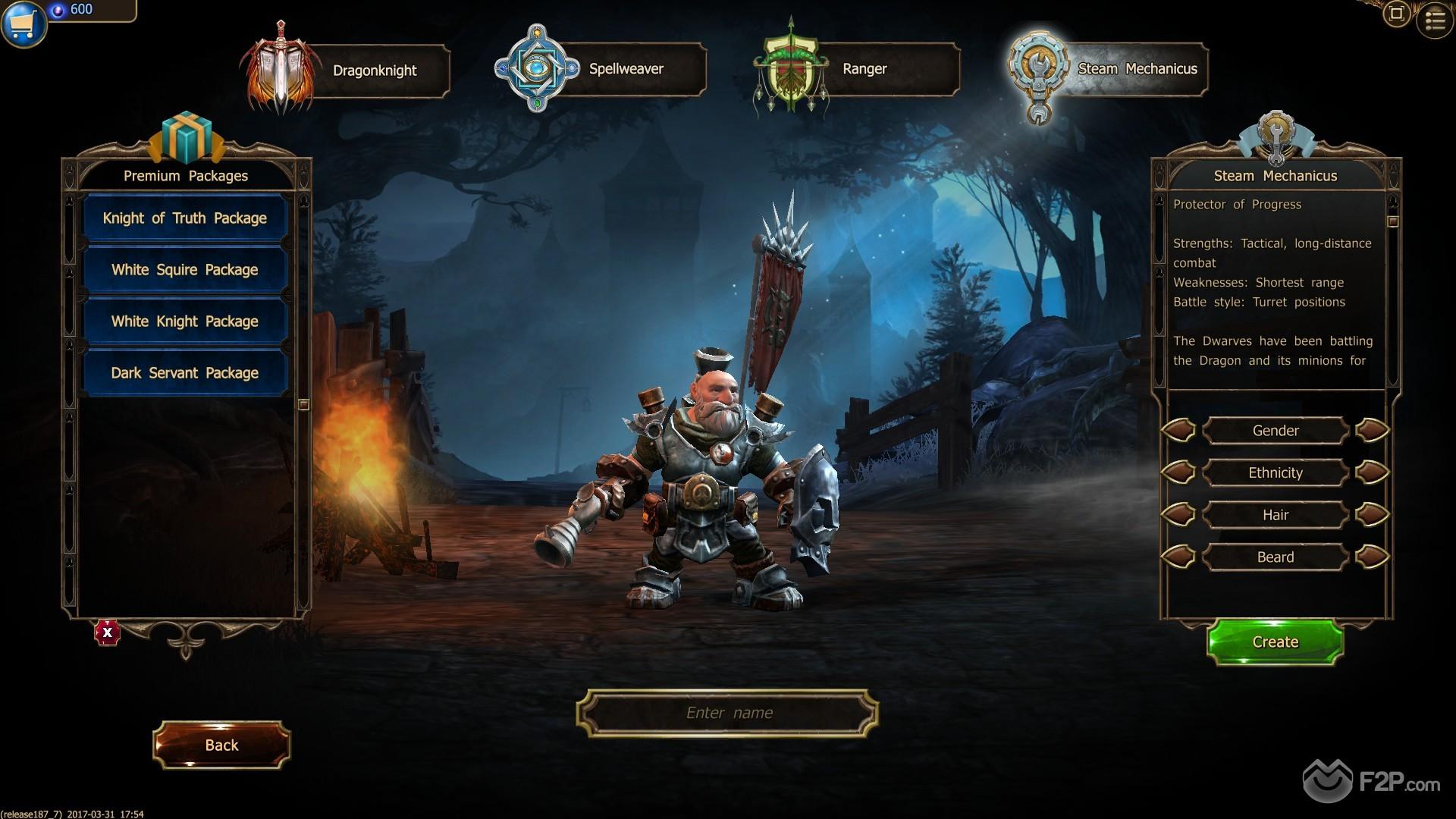 Drakensang Online MMO
Developed by Bigpoint, Drakensang Online is the first adaptation of the Drakensang saga as a free to play MMORPG browser game. This is an action role-playing game with exceptional graphics and a compelling story with rich details. Players can complete the many missions of the PVE mode or face other players in the PvP arena. The struggle for freedom and survival of humanity will lead the heroes through many landscapes and countless adventures.

Immerse yourself in the epic story and join in the massive multiplayer battles. Explore gloomy dungeons, swamps, woods and caverns either alone or in cooperation with your team of fellow fighters to destroy the mighty dragon, or go head to head against other players in the PvP arena.

More free MMORPG Games -> 1 | 2 | 3 | 4 | 5 | 6 | 7 | 8 | 9 | 10 | 11 | 12 | 13 | 14 | 15 | 16 | 17 | 18 | 19 | 20 | 21 | 22 | 23 | 24 | 25 | 26 | 27 | 28 | 29 | 30 | 31 | 32 | 33 | 34 | 35 | 36 | 37