online mmorpgs
web based mmorpg
More Free games -> 1 | 2 | 3 | 4 | 5 | 6 | 7 | 8 | 9 | 10 | 11 | 12 | 13 | 14 | 15 | 16 | 17 | 18 | 19 | 20 | 21 | 22 | 23 | 24 | 25 | 26 | 27 | 28 | 29 | 30 | 31 | 32 | 33 | 34 | 35 | 36 | 37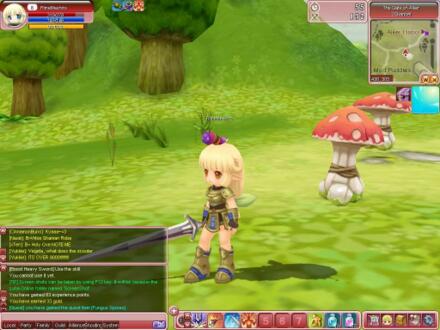 Luna MMO
Luna Online is a cute free-to-play fantasy MMORPG that emphasizes user communities. Among the game's unique social features are the Match Making System, which helps players find the perfect match to play with, and the Family System, which lets players join up and operate a farm together. Other characteristics include flexible character development with jobs, superior graphics, cute character designs, and fast paced action.

Luna Online features over 40 different Job classes and hundreds of unique skills, Luna Online offers players nearly limitless customization options, all designed to be effective when playing solo or with a group of friends. Powerful character customization tools and deep crafting options allows you to maximize your character's potential based on the choices you make and the friends you meet along the way. Join the armies of humans, elves, and dwarves as they band together to harness the power of the Goddess Luna and turn back the tide of evil demons threatening to destroy their world forever!

City of Steam Arkadia MMO
City of Steam: Arkadia (COS Arkadia) is a free-to-play browser MMORPG based on the Unity3D technology and developed by Mechanist Games. The game takes place in an industrial "steampunk" where clockworks, steam power, and arcane technologies make up the mechanical world of the game.

Players begin their adventure in the city of Nexus, where they have to find out more about their family history, and help to rebuild or destroy Nexus. You can affect the world of the game in many ways, either by defeating enemies in dungeons, or by completing missions that affect the economy, the politics or the inhabitants of Nexus.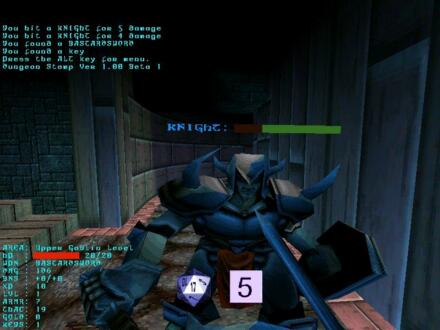 DungeonStomp MMO
Dungeon Stomp is a 3D multiplayer/single player dungeon game based on the d20 game system. Dungeon Stomp will allow you to see your dice rolls, as you would, in a d20 based game system. You can also see your rolls when you listen at doors. Dungeon Stomp can be played as a single player adventure game or you can work together (or not) in a network game. Network Dungeon Stomp can be launched via the multiplayer menu or simply through MSN Messenger.
Project Entropia MMO
Project Entropia is a massive virtual universe with a real cash economy.

Together with people from all over the globe you experience adventure, you form societies, and you are a part in the creation of a brand new world.

While on the planet Calypso you use the PED currency to invest in your personal development. The assets you acquire can be exchanged back into real world funds.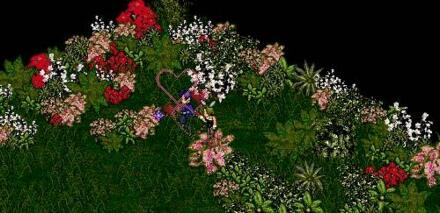 Legends MMO
Legends is a Massive Multiplayer Online Game, in which you play a character that needs social interaction and special skills to survive.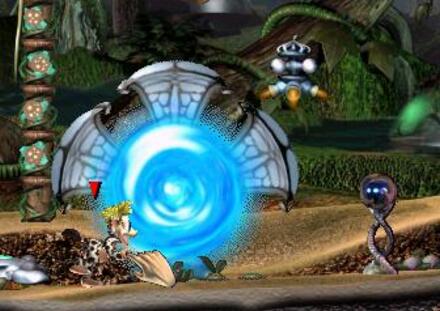 Docking Station MMO
Docking Station is a completely FREE artificial life game for both Windows and Linux, developed by Creature Labs - the creators of the Creatures series of Artificial Life simulation games.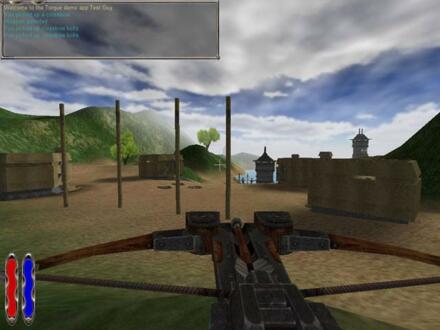 RealmWars MMO
Fantasy team combat on an epic scale... Realm Wars allows massive numbers of players to team up and fight battles in a real-time action based format. Choose a race, customize your abilities and your appearance with an impressive array of weapons, armor and items -- then prepare for battle! Square off using a variety missile and melee attacks. Command powerful spells and special abilities.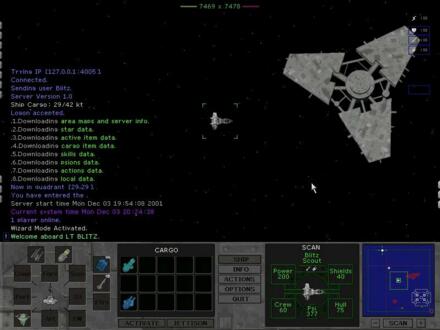 Hostile Space MMO
Hostile Space is a massively multiplayer online role playing game that takes place in a vast persistent galaxy. Players take on the role of a star ship captain with goals including planetary exploration, mining, bounty hunting, smuggling goods, and taking on terrible space monsters. There is a diverse set of races and classes to select from. Rewards include ship upgrades, new weapons, psionic abilities, new skills, and alien technology. Gameplay is focused toward small team play but soloing is possible throughout the game. Since the galaxy is persistent, new quests are available every day, and new areas/creatures are added regularly.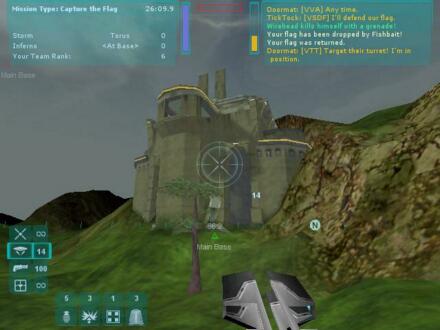 Tribes II MMO
Take arms and fight alongside more than 60 others (either human or AI teammates) with all-new weapons, missions, gametypes and vehicles via the Internet or over a Local Area Network (LAN). Or choose to play single-player campaign and training missions designed specifically to ease gamers into action.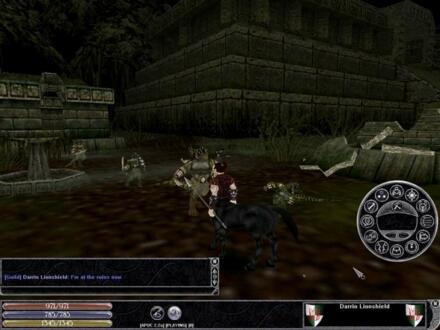 ShadowBane MMO
Brace yourself for the ultimate challenge in online gaming. After a millennium of strife, toil, and struggle, the world of Aerynth suffered a massive catastrophe from which it has yet to recover. You must choose how to survive in this new and treacherous land. Whether the path is to quest alone, build a city, rule an empire or siege enemy kingdoms, you are empowered to follow your calling. Only in Shadowbane, can you truly change your world.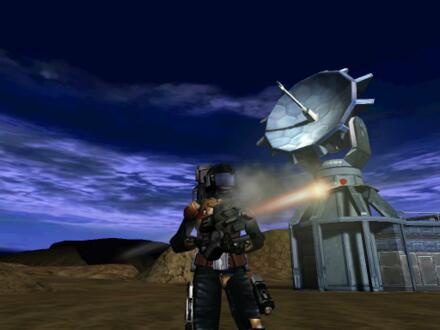 PlanetSide MMO
Massively multiplayer gaming takes on a new face in PlanetSide®, where thousands of players wage war on a planetary scale. A newly designed 3D engine drives PlanetSide's first-person player-to-player combat and vehicular warfare across ten continents.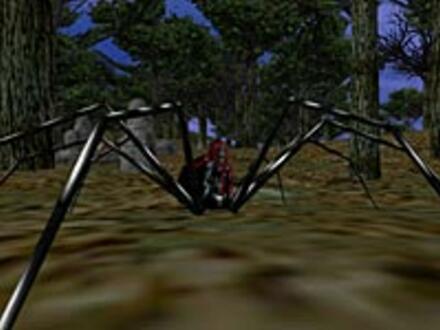 Everquest MMO
World's #1 Massively Multiplayer Online Game. Join hundreds of thousands of people from around the globe in the internet phenomenon, EverQuest. Incredible fantasy and adventure await
More free MMORPG Games -> 1 | 2 | 3 | 4 | 5 | 6 | 7 | 8 | 9 | 10 | 11 | 12 | 13 | 14 | 15 | 16 | 17 | 18 | 19 | 20 | 21 | 22 | 23 | 24 | 25 | 26 | 27 | 28 | 29 | 30 | 31 | 32 | 33 | 34 | 35 | 36 | 37