download mmorpg games for free
free 3d mmorpg games
More Free games -> 1 | 2 | 3 | 4 | 5 | 6 | 7 | 8 | 9 | 10 | 11 | 12 | 13 | 14 | 15 | 16 | 17 | 18 | 19 | 20 | 21 | 22 | 23 | 24 | 25 | 26 | 27 | 28 | 29 | 30 | 31 | 32 | 33 | 34 | 35 | 36 | 37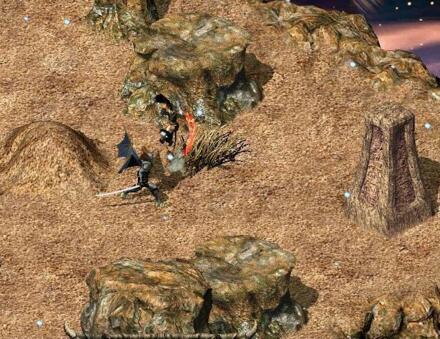 SkyBlade MMO
Based on a popular serial graphic magazine "Pachun Il Gum (by Ah Shin)", the game recreates a new martial arts fantasy world by adopting 3D altitude techniques and Quarterview's background map. This fantasy world is played with eight 3D-rendered main characters (four males and four females).

Basic level of capability (power, dexterity, recovery speed, etc.) is set for each character. However, a character's health, power, intelligence and emotion will vary depending on his or her daily biorhythms.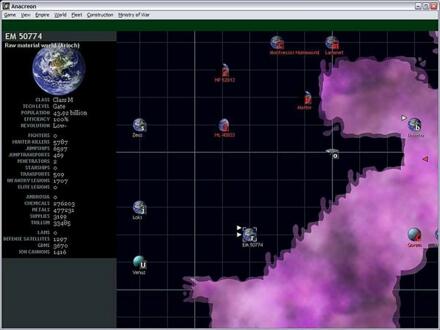 Anacreon MMO
This is a highly detailed and challenging game in which you have complete control of an entire galactic empire. This is much more than a simple war game—players may arrange interstellar trade routes, make treaties with other empires, control the production of planets, and race against the enemy to create new technologies and more destructive weapons. This is a game of power and control, conquest and rebellion, all set in a Machiavellian milieu in which it is better to be feared than loved.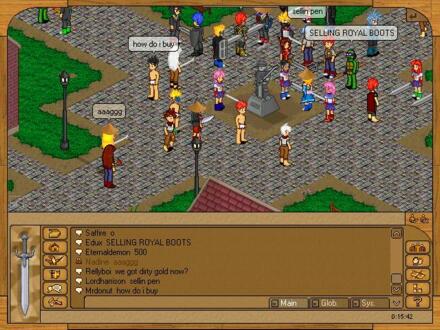 Endless Online MMO
Imaging a world where everything is possible! A place where you can become rich and famous or fight evil monsters and become a hero.. Or just a normal peasant life as a citizen.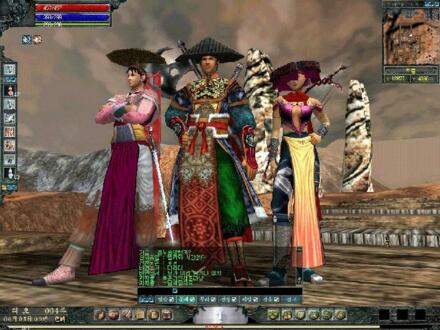 DO MMO
There is world called 'martial arts realm' or 'martial arts land'. Nobody knows when it was created or how people in that world lived together. However, the genre of martial arts has unwittingly become an inseparable part of our daily lives.

Less attention may be paid to the world than before in terms of volume. However, the contents themselves have been continuously developed to meet user' expectations.

A host of authors have described the martial arts world in the form of a novel, which has been also introduced to us through movies or dramas. In other words, there are various types of media through which the heroic world can be expressed realistically.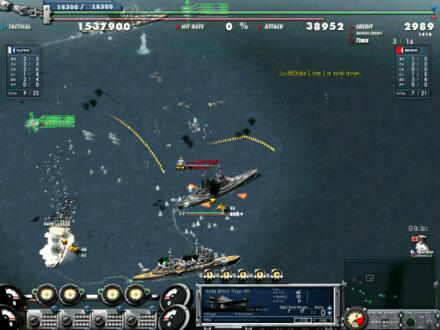 NavyField MMO
Navy FIELD is a Massively Multi Player Online Tactics Game. Navy FIELD redefines the concept of online multi-player gaming.

This type of game has never been developed before and will provide players with a totally new gaming experience. Navy FIELD is currently marketed and sold in Korea, Japan, Hong Kong and China. Navy FIELD is based on naval combat during WWII. One of the best features of Navy FIELD is the presence of graphically engineered warships, weapons, fighters, and bombers that actually existed in that era. Players will have the opportunity to see how the actual naval guns, torpedo launchers, Fire Control Systems, and engines looked and operated. Players earn game credits for ships and gain experience points for sailors as they engage in war-like battles.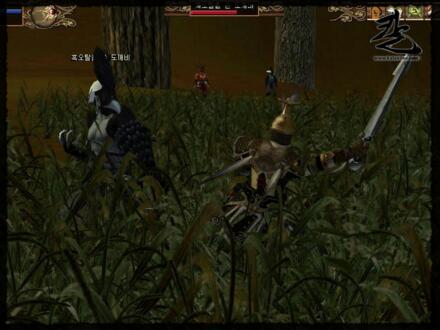 KAL Online MMO
'KAL-Online' brings a new genre of Oriental Fantasy to the players.
'KAL-Online ' has oriental sentiment and culture in a fantasy world.
Most current games based on western fantasy, SF, etc.
but 'KAL-Online ' can make the players to have a new experience.
The story of 'KAL-Online ' is based on oriental myth about the 74th war between Ha-Nin, the great king and "Ban-Go" who challenged to the king with troops of demon.
'KAL-Online' will be a model of oriental fantasy game ; it represents the oriental sentiment well.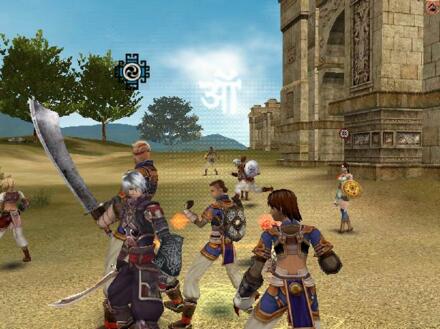 Tantra MMO
TANTRA is a unique form of RPG. It has oriental elements to the traditional Role Playing Game.

Each character serves one God. Depending on the characteristics and level of the God, the ability and skill of the character varies. TANTRA has 3 major Gods, 4 Chakra points and 3 different ranks.

The three Gods in the game have antagonistic relationships over the continent of India. All the events in the game are about the three Gods and the 8 tribes. At the start of the game, each player picks one major God. Characters with different Gods play the game together, and then when they reach certain levels, players fight against each other at certain places.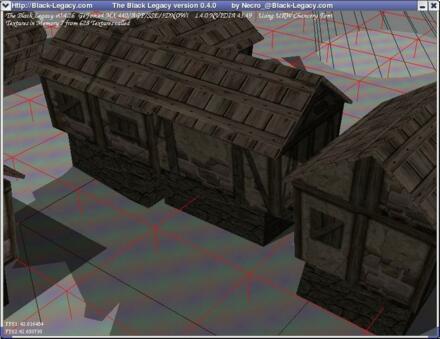 The Black Legacy MMO
The Black Legacy is a MMORGP (Massive Multi-player Online Role-Playing Games) project. I'm developing Black Legacy under GNU with Linux system using OpenGL/SDL and C++,the software also work under Windows system.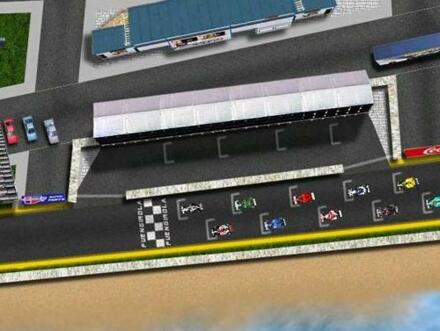 MiniRacingOnline MMO
MiniRacingOnline is a free online game about car races. You have played a lot of car races games, but no one like this. First of all, Kotai (the game programmer) has made a hard work with the game to enjoy it with all you, and it is free, absolutely free, so you woun´t be asked to pay anything for playing MRO.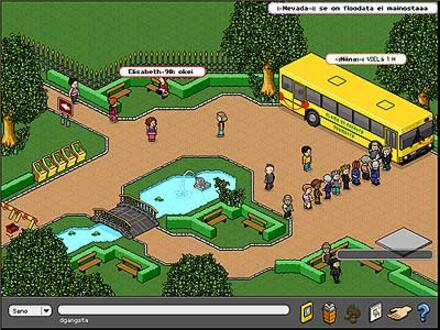 Habbo Hotel MMO
Habbo Hotel is a virtual hotel where you can hang out and make new friends. It's designed for 13 to 18 year olds in the US.

When you register you 'become' a Habbo and then you can walk, dance, eat, drink and chat in the cafes, restaurants, swimming pools and games rooms. The real fun begins when you decorate and furnish your own room. Then you can host your own party.

It's not hard to break into conversation for the first time and you'll soon find a friend who has something in common with you.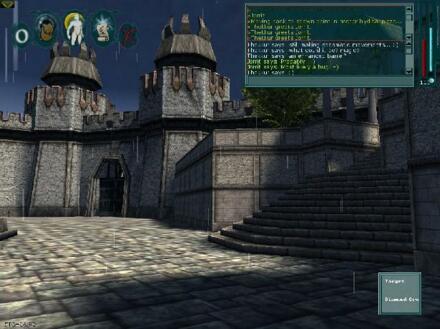 Planeshift MMO
The objective of the PlaneShift Team is to create a virtual fantasy world in which a player can start as a peasant in search of fame and become a hero. We will focus our efforts in the reproduction of a real world with politics, economy, many non-player-characters controlled by the server that will bring to life our world even without players connected!

We want to give FREE access to everyone, without the need to either purchase the game or pay a monthly fee. Servers and bandwidth will be donated by sponsors.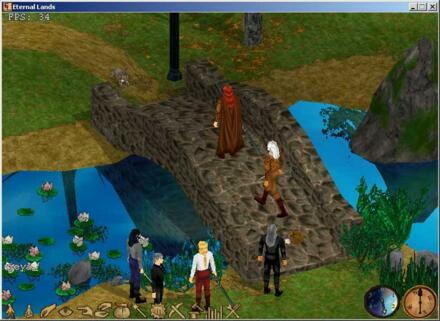 Eternal Lands MMO
Eternal Lands is a FREE MMORPG (massive multiplay online role playing game). The game is now in Beta stage, but that doesn't mean it is incomplete. There are 9 skills, total character development freedom, many quests, religion, a lot of NPCs, animals and monsters. If you are a PKer, you can fight other PKers in special maps. If you are not a PKer, then you can stay on the non PK maps, where you don't have to worry about being attacked by other players.

More free MMORPG Games -> 1 | 2 | 3 | 4 | 5 | 6 | 7 | 8 | 9 | 10 | 11 | 12 | 13 | 14 | 15 | 16 | 17 | 18 | 19 | 20 | 21 | 22 | 23 | 24 | 25 | 26 | 27 | 28 | 29 | 30 | 31 | 32 | 33 | 34 | 35 | 36 | 37