browser mmorpg
free 3d mmorpgs
More Free games -> 1 | 2 | 3 | 4 | 5 | 6 | 7 | 8 | 9 | 10 | 11 | 12 | 13 | 14 | 15 | 16 | 17 | 18 | 19 | 20 | 21 | 22 | 23 | 24 | 25 | 26 | 27 | 28 | 29 | 30 | 31 | 32 | 33 | 34 | 35 | 36 | 37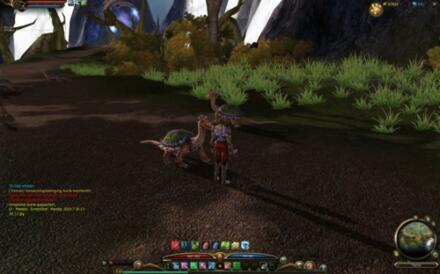 Maestia MMO
Developed by RoCWorks, Maestia is a 3D Fantasy MMORPG set in a gorgeously designed game world. The game is set on a fairly large island where players have to collect all seven of the most powerful 'Maestones' in order to become the strongest player. Join either the Superion or the Temple Knights and fight for your faction in epic Realm vs Realm battles. With its intuitive user-friendly interface, the game is easy to follow and players will never be lost on what to do and where to go. There are two ways of character progression for fast level-up without compromising the fun of development.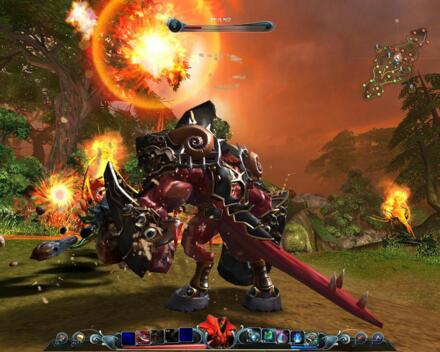 LOCO MMO
LOCO – Land Of Chaos Online is a free to play cross-genre online game that provides an all new gameplay as it combines RPG, TPS and Tactical to a genre mix never seen before, its a free MMO game. Here the player makes a selection of three heroes and equips them with various skills matching the character's true nature of a close combat fighter, a sniper, a healing supporter and many more. These heroes are now to be developed well and their skills evolved as high as possible to manage any phase of a match with the best opportunities possible. In teams of three, four or more, the players join either the Forces of Nature or the Army of Purgatorium and prepare for ultimate chaos on the battle grounds. With a thought-through strategy on hand, the players spread over one of the maps in LOCO and after various thrilling close combat situations and successful strategic manoeuvres attempt to turn the enemy's base down.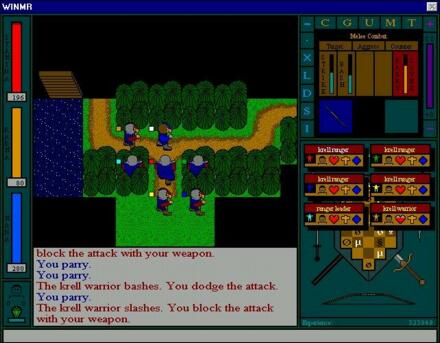 Mystic Realms MMO
MRA (as we like to call it) is a full color, graphical, online, mutli-player, fantasy role-playing game, with many advanced features developed over a period of years.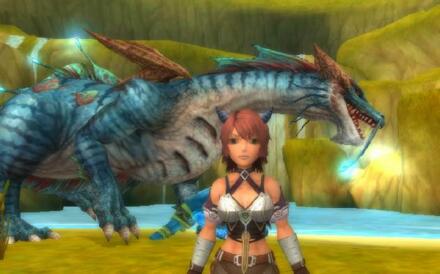 Florensia MMO
Florensia the next-gen F2P MMOG from Japan. Enjoy the unique dual battle system of Florensia and become a hero with your personal character.

* Florensia is a completely free-to-play next-gen Massively Multiplayer
Online Game from Japan

* Free updates and high-quality features will be added to the game in regular
intervals

* Various detailed tutorials will guide you through the first steps in the game

* The dynamic and elaborate interface allows you to easily access all functions and in-game help files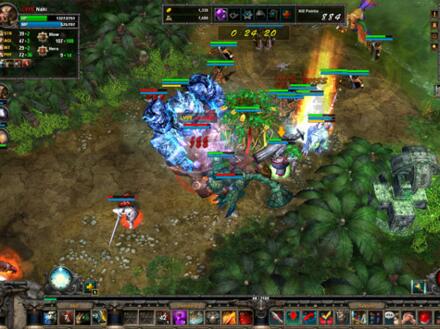 Avalon Heroes MMO
Avalon Heroes is based off the incredibly popular Warcraft III mod 'Defense of the Ancients' (DOTA). One of the most important features in Avalon Heroes is to collect, to level and to master the up to 100 unique Heroes. It is an online RTS RPG free to play game. New Heroes will be added to the game one and there are various ways how to obtain Heroes. Five Heroes of Oriens and five Heroes of Aeonia are waiting for you to master them when you log in to Avalon Heroes for the first time. Play these ten different Heroes to get to know the game and to find out which Hero type suits you best. Up to five Heroes of the two camps can fight against each other. It offers a stunning combination of real-time strategy and role playing with competitive elements.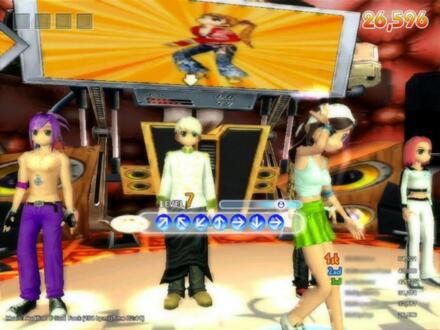 Audition MMO
Audition is an online dance game, developed by T3 Entertainment, with breathtaking graphic and multiple game features. Compete with your friends in different modes to be the best dancer on stage, you play with simple directional and space bar keystrokes while enjoying marvelous dance steps and choreographic moves. A player is allowed to create a room or join a room. The basic game is played by pressing the arrows displayed on the screen and pressing spacebar or the control key on every 4th beat of the song. Choose your gameplaymode: Practice Mode, Normal Individual, Choreography, Freestyle Battle, Group Mode, SYNC – 8 and NPC Battle Party.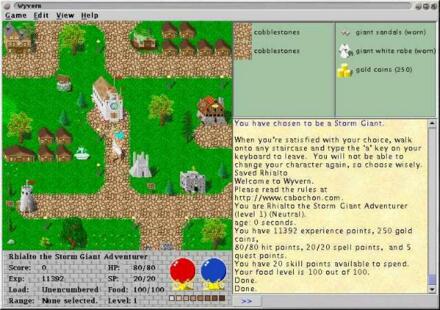 Wyvern MMO
Wyvern is an award-winning massively multiplayer online RPG (MMORPG) similar to a text-based MUD (or "Multi-User Dungeon"), but Wyvern also has a graphical view of the game.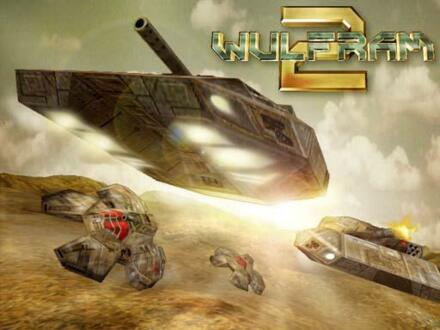 Wulfram II MMO
In a place and time far away from where we are today, two intergalactic forces fight for control over a few strategic planets. In large antigravity hovertanks battle lines are being drawn. A commander controls mammoth spaceships orbiting far above the battlefield. New temporary military bases are being built as the enemy is destroying old ones. The goal? Complete annihilation of the enemy.
Argo MMO
Developed by MGame for Windows, ARGO Online is a steampunk sci-fi MMORPG which throws players into a futuristic world, after the fourth World War, where two factions -the tech-savvy Noblians and the nature-inspired Floresslah- are trapped in a logstanding struggle for control of the mysterious and powerful resource known as Earthdium, used as a source of fuel, essential for powering mechanisms, and utilized in variety of other ways throughout the game.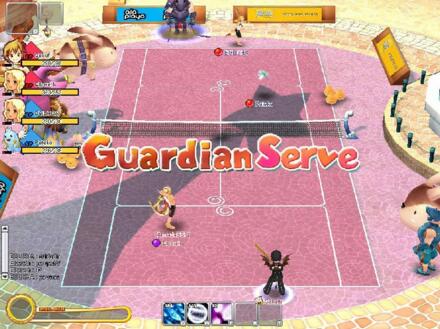 Fantasy Tennis MMO
Fantasy Tennis Season 2 is a fantastic and colorful free-to-play MMORPG with a twist. Take to the courts and compete against players from around the world with a combination of serves, swings, and spells as you level up and customize your character. Whether you choose to be speedy, hard-hitting, or an expert at calling down meteor storms and tossing fireballs, you'll need quick reflexes and a sharp mind to win the match!

Fantasy Tennis Season 2 Features Include: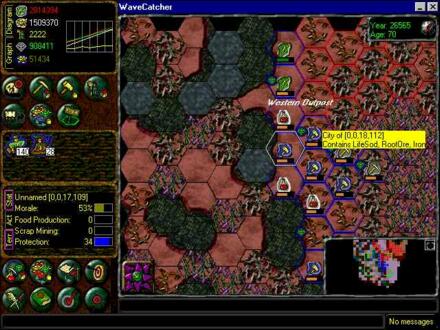 WaveCatcher MMO
WaveCatcher--an epic multi-player strategy online game by Edash. It resurrects you in a strange alien world where you assume the role of a leader of a small tribe and lead its people in achieving a set of objectives. To succeed, you must plan the economy, set the course of your nation's development, research sciences, trade, negotiate, send spies, feud, and chat with others.
Starlight Story MMO
Set in a wondrous world in which magic and technology vie for supremacy and developed by UserJoy Technology, Starlight Story is a free-to-play browser-based MMORPG with anime-styled graphics. In this game, players wind up embarking on a journey to restore the planet doomed to die by summoning up their friends while taking along their pets and equipping themselves with powerful equipment and armour.

Starlight Story features unique mount and pet systems. The mounts provide stat boosts as well as the expected movement speed increases, and they also stay active during combat, while thepets are integral to combat, fighting by the player's side from the very beginning of the game. Players can also find an exclusive superstar transformation system which allows players to assume the form of previously slain bosses. These transformations are far more than cosmetic, temporarily giving players significant stat boosts.

More free MMORPG Games -> 1 | 2 | 3 | 4 | 5 | 6 | 7 | 8 | 9 | 10 | 11 | 12 | 13 | 14 | 15 | 16 | 17 | 18 | 19 | 20 | 21 | 22 | 23 | 24 | 25 | 26 | 27 | 28 | 29 | 30 | 31 | 32 | 33 | 34 | 35 | 36 | 37