top mmorpg
adventure mmorpg
More Free games -> 1 | 2 | 3 | 4 | 5 | 6 | 7 | 8 | 9 | 10 | 11 | 12 | 13 | 14 | 15 | 16 | 17 | 18 | 19 | 20 | 21 | 22 | 23 | 24 | 25 | 26 | 27 | 28 | 29 | 30 | 31 | 32 | 33 | 34 | 35 | 36 | 37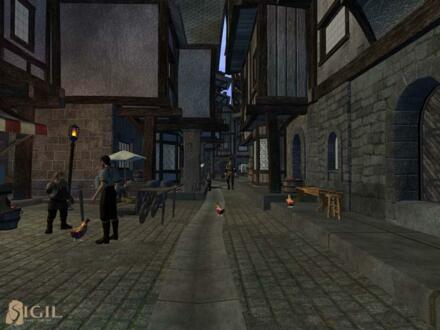 Vanguard MMO
Imagine a vast, detailed world of swords and sorcery, of dragons and knights, of fiery swords and chests overflowing with treasure… a world in which a myriad of sentient races and creatures, many of whom players will be able to base a character on, live and affect change. A place where players can follow very different paths of advancement, including assuming the roles of adventurers, crafters and merchants.

Characters will not only own buildings and vehicles, but they will also whisper into the ears of kings, manipulate the hand of justice, and change the direction of history. They will make their mark on a world we initially create but they ultimately shape and form.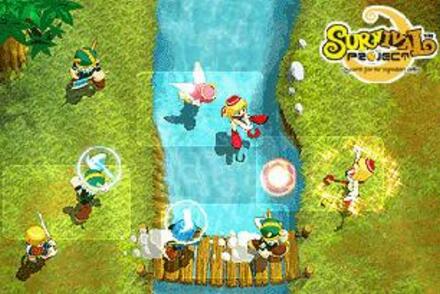 Survival Project MMO
The Survival project (Surp) is an online action network game that you can do a real-time match against other users connecting online.
<Survival Project> offers 8 modes that provide different missions by each, and it offers 8 maps provide distinct environmental condition.
There are 8 cute characters with individualities that have their own main weapon and strong points. You can choose characters and confront divided into 2 teams to 4 teams. You can command various strategies and tactics by using provided environmental conditions and various items.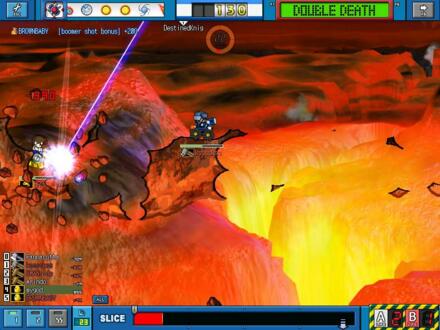 GunBound MMO
For a long time, we have worked in the game industry, and have applied
our creative talent into creating Mobiles that you have never seen
in other shooting games.

With many unique types of armour, we open this game to you, so you can develop crafty and even sneaky! new strategies. The Moondisk also changes the gravity on each map, making it necessary to re-calculate how
the atmosphere will a re-calculate how the atmosphere will alter
how you fire. It's important to use your weapons well and adapt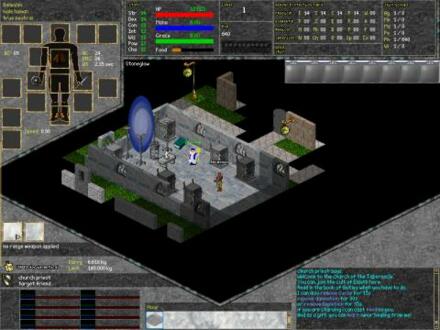 Daimonin MMO
Daimonin is a online role playing game (MMORPG). Inside the game you play a fearless hero and you will meet many other people in our big, persistent fantasy universe.

While playing make friends and enemies, become a hero with sword and magic or just be the best weapon smith around.


Featuring a isometric graphical view, digital ambient music and stereo sounds, you can play the game on different systems like MS windows,linux or macOS.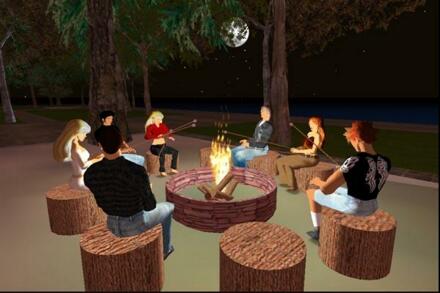 Second Life MMO
Second Life is an online digital world, built, shaped, and owned by its participants. Create a shared reality in a world full of people, activities, adventure, and fun. If you are a designer, programmer, or inventor you will be blown away by the variety of opportunities Second Life provides.

Create beautiful scripted 3D objects in a totally live online environment - from weapons to clothing lines to motorcycles.

Explore a rapidly changing and expanding world simulated on over 100 servers (with new land added almost daily), containing hundreds of thousands of user-created objects, daily and nightly hosted events, games to play, and people to meet.

EnemyTerritory MMO
Enemy Territory - the latest game set in the Wolfenstein universe. Players battle in teams as Axis or Allies wage war in a series of linked maps in a brand new campaign mode or over traditional single maps.

Enemy Territory is a Team Game. It rewards co-operation, teamwork and tactics. Enemy Territory is complex. We strongly recommend that you read through this entire manual, as the information contained herein will greatly increase your playing enjoyment and understanding of the battleground.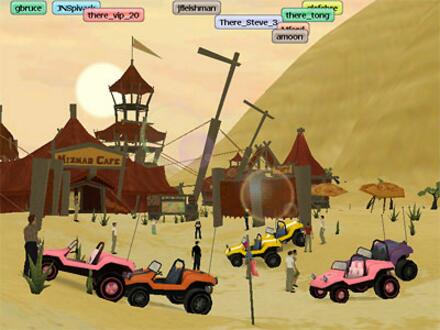 there MMO
There is an online getaway where you can hang out with your friends and meet new ones--all in a lush 3D environment that's yours to explore!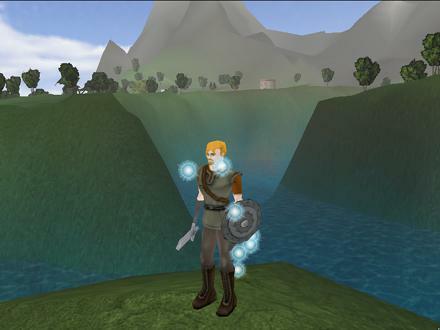 Regnum Online MMO
Regnum Online is a MMORPG inviting you to PLAY FOR FREE with no level or time restrictions. All that is required is that you fight for your realm.
<br><br>
- Regnum offers 3 realms to choose from.<br>
- 9 fully customizable player characters.<br>
- An ever expanding number of quests.<br>
- The ability to capture forts and castles.<br>
- Expansive lands to explore.<br>
- Glorious graphical environments in DirectX and OpenGL.<br>
- Support for Windows and Linux platforms.<br>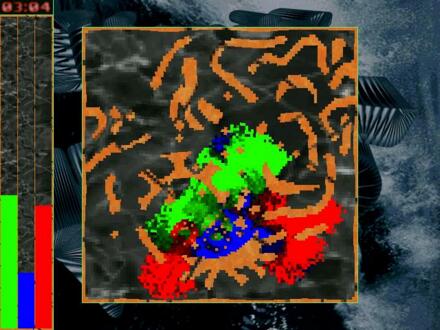 LiquidWar MMO
Liquid War is a unique multiplayer wargame. Its rules are truely original and have been invented by Thomas Colcombet. You control an army of liquid and have to try and eat your opponents. A single player mode is available, but the game is definitely designed to be multiplayer, and has network support.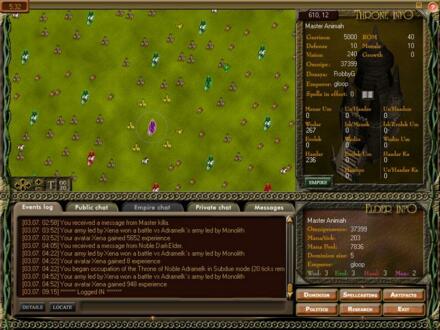 Dominance MMO
Dominance: The Throne of Elders is an online turn-based fantasy strategy multiplayer game. Currently, free and fully playable beta phases are taking place.
In the game you control an Elder, a mighty wizard who wages war with other players or allies with them. Interaction between players is the key issue in our game - prepare to start communicating and plotting right from the beginning. When you start playing you will immediately be aware of your neighbours and other players with interests in your area. Dominance's IRC-like communication modes make sure that the presence of other players is not merely a number on the screen. As opposed to most other Internet games of the similar type (MPOGs), Dominance features a 2D map. Territories are not abstract or generalized, and armies don't dwell "in transit".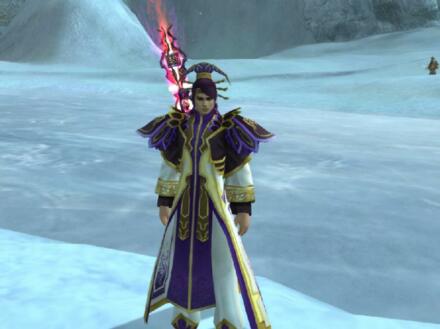 Jade Dynasty MMO
Jade Dynasty is the English-based version of Zhu Xian, one of China's most popular Free-To-Play games.

Based on the extremely popular internet novel, also titled "Zhu Xian", "Jade Dynasty" features a unique martial arts style game play wrapped in a huge, evolving game world.

Jade Dynasty offers players a multitude of features and systems not commonly found in free-to-play MMORPGs. Once inside the crisp, clean game world, players begin their quest to uncover the secrets of immortality as they first assume the role of a simple paladin. Players delve into a system where choices between good and evil begin to shape their game play experience as they obtain different skills, items and ultimately, a story that is unique to every player. Among the many great features, the classless character progression system allows players to focus on the skills you desire to create the ultimate warrior.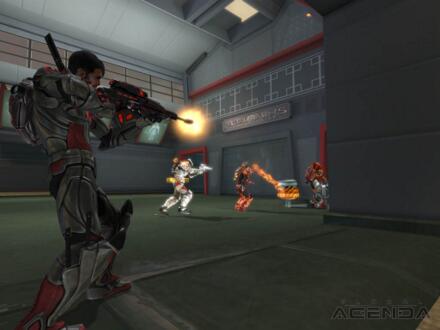 Global Agenda MMO
Developed by Hi-Rez Studios for Windows, Global Agenda is a free to play 3D third person shooter MMO with an unique fusion of shooter-based action, role-playing mechanics and grand territorial strategy gameplay. Players assume the role of an elite special agent with futuristic gear and weaponry, and battle enemy agents and robots for survival, technology and territory.

The game offers the fluid gameplay mechanics of a multi-player shooter, with elements of character progression, territory control and economy drawn from the MMO genre. The gameplay includes both player-vs-evironment and player-vs-player content, but all of it is fast-paced and highly engaging and designed to get you into the action quickly, while forever learning to master new skills.

More free MMORPG Games -> 1 | 2 | 3 | 4 | 5 | 6 | 7 | 8 | 9 | 10 | 11 | 12 | 13 | 14 | 15 | 16 | 17 | 18 | 19 | 20 | 21 | 22 | 23 | 24 | 25 | 26 | 27 | 28 | 29 | 30 | 31 | 32 | 33 | 34 | 35 | 36 | 37